Get Smoother Skin with Ziavic Beauty
Hey friends, today I'm here to tell you how to get smoother skin with Ziavic Beauty. Ziavic Beauty is a cruelty-free indie skincare brand. All Ziavic Beauty products are manufactured on the island of Tahiti in French Polynesia and their botanicals and natural ingredients are sourced from a variety of islands throughout the Pacific.
PR Sample.
Where to Buy
Ziavic Beauty
Ziavic Skincare Ingredients
Ziavic Beauty is a luxury indie beauty brand inspired by Polynesian culture with natural botanical ingredients. Tahitian Black Pearls, known for brightening and smoothing properties, are a key ingredient. Tahitian Volcanic Black Sand is known for its purifying and exfoliating properties. Monoï de Tahiti is an antioxidant-rich blend of pure coconut oil and Tiaré Tahiti flower buds, which help with nourishing and purifying. Tiaré Tahiti is the fragrant white flower known for soothing and purifying. Tahitian vanilla is best known for its skin soothing properties. Tuamotu coconuts are packed with antioxidants and praised for their emollient attributes.
Giving Back
Ziavic Beauty supports various environmental, educational, cultural, artistic, humanitarian, developmental, and healthcare organizations throughout the Pacific Islands. $1 from every sale is donated to their cause of the month. Each month, they highlight and distribute funds to a different cause.
Ziavic Beauty Taha'a Vanilla & Tuamotu Coconut Exfoliating Body Polish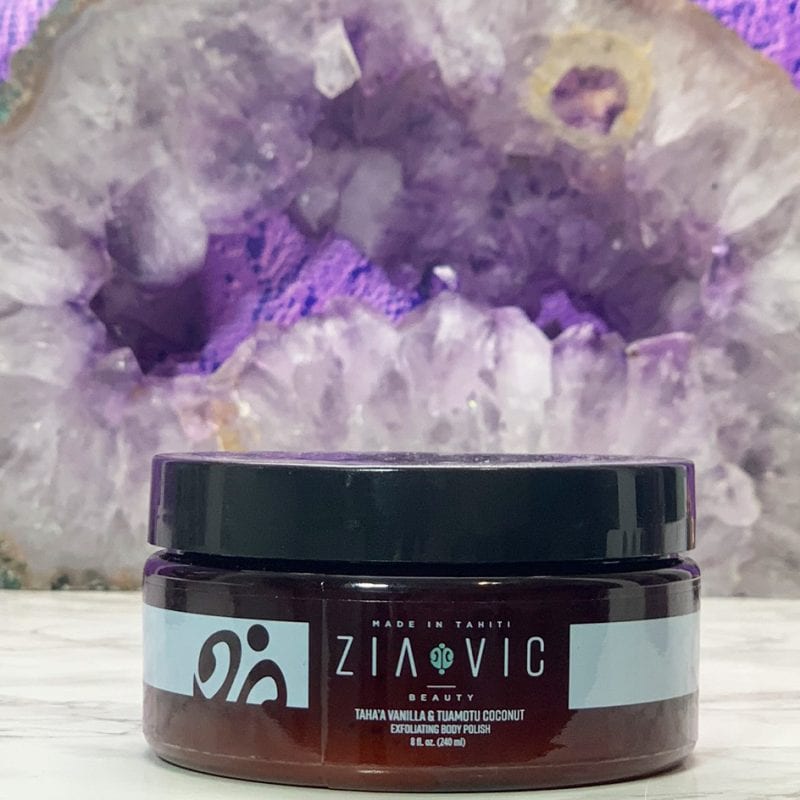 I love having soft, smooth, supple skin! Who doesn't? However, to achieve soft skin, especially now that I'm in my 40s, requires a bit of work. I find I need to exfoliate my body at least once a week, if not twice, to feel silky smooth.
Ziavic Beauty Taha'a Vanilla & Tuamotu Coconut Exfoliating Body Polish With Tahitian Monoï is a wonderful body scrub for my skin! It isn't too rough on my sensitive skin. The Ziavic skincare body polish does a great job of getting rid of dead skin and rough spots, leaving me with gorgeous glowing skin that's ready to drink up moisture! I LOVE the scent of the body polish! It smells sweet and feels divine. And a little goes a long way for me, too.
Ziavic Beauty TIARE TAHITI Deluxe Body Soufflé with Tahitian Monoï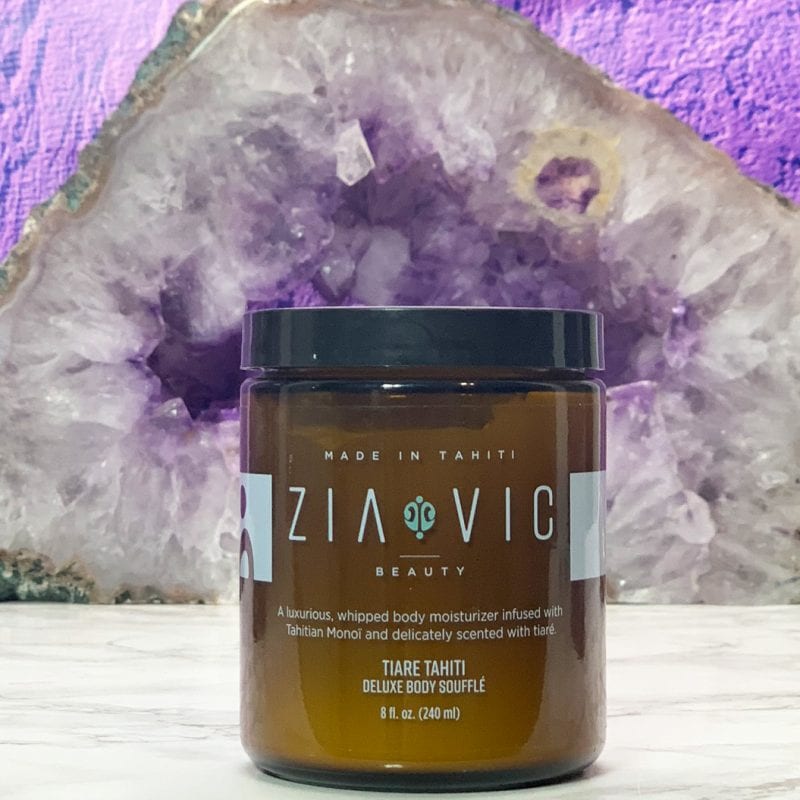 The Ziavic Beauty TIARE TAHITI Deluxe Body Soufflé with Tahitian Monoï is an ultra-light, ultra-rich moisturizing body lotion. A little goes a long way. I have to rave about the TIARE TAHITI Deluxe Body Soufflé formula. I LOVE how quickly it absorbs, how it doesn't leave behind a residue, and it makes me feel incredibly soft. It's soft like a baby's bottom. That's what I want!  Yes please!
This Body Soufflé is very floral in scent, from the sweet Tiaré. The vanilla is there, but on my skin I smell the flower more than anything. It's a light floral that I don't mind, and in general I am not a fan of floral fragrances at all. Despite that, I really love the hydration it imparts to my skin. No ashy lizard legs for me! Just soft, subtly glowing, smooth skin.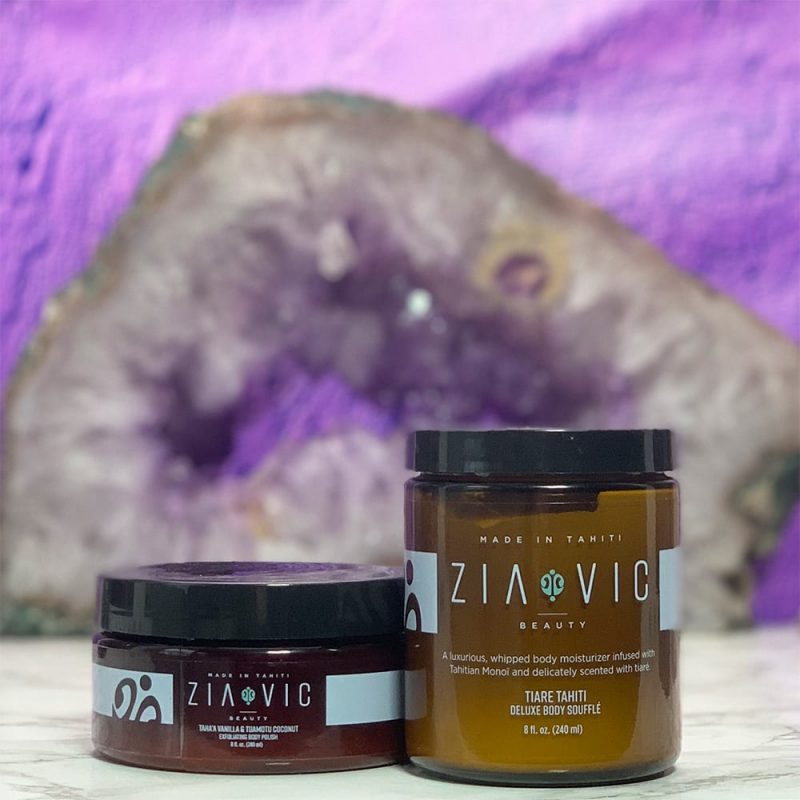 I love that it's so easy to get smoother skin with these Ziavic skincare products! Just exfoliate once or twice a week in the shower with the Body Polish. After you get out, spread a little bit of the Body Soufflé on your skin. By the time you finish massaging it in, it will be absorbed and you're ready to go.
If you're looking for a new way to get smoother skin, check out Ziavic Beauty! I'm impressed with the ingredients and performance of these products.