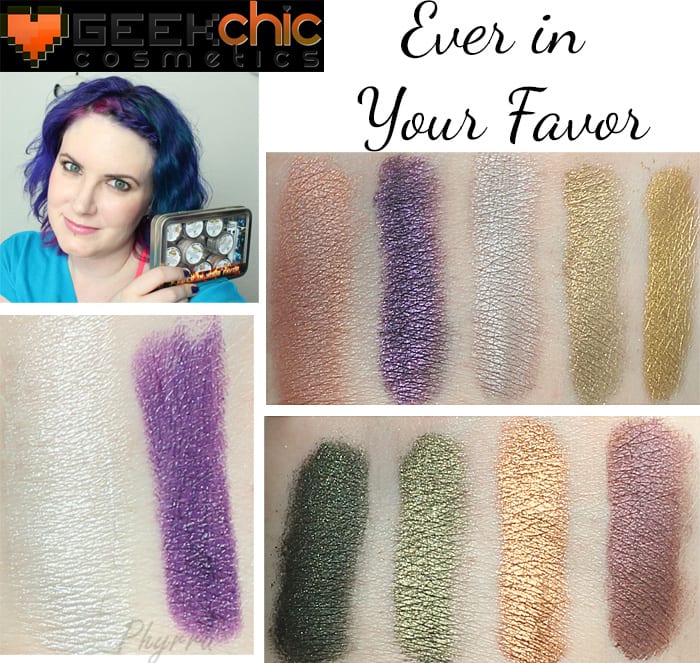 Happy Black Friday! I've got the Geek Chic Ever In Your Favor collection video and swatches to share with you. Geek Chic is cruelty free and vegan. Ever In Your Favor is an 11 piece set with 9 shadows and 2 lipsticks. Limited Edition tins with full size products will be available in limited quantities.
PR sample.
Geek Chic Ever in Your Favor Collection
Price
$49.99 with tin
$44.48 without tin
Availability
Geek Chic Cosmetics

If you like this video and want to see more like it, please give it a thumbs up, share and subscribe!
All eyeshadows swatched on Coastal Scents Step 1 Primer.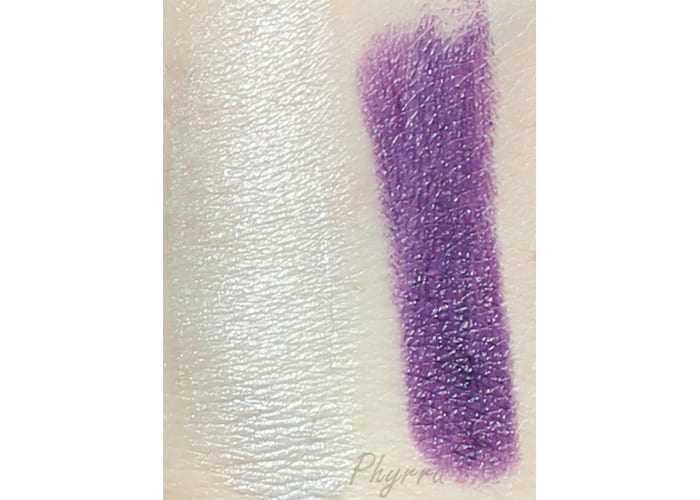 Reaping – sheer silvery white
Nightlock – gorgeous deep purple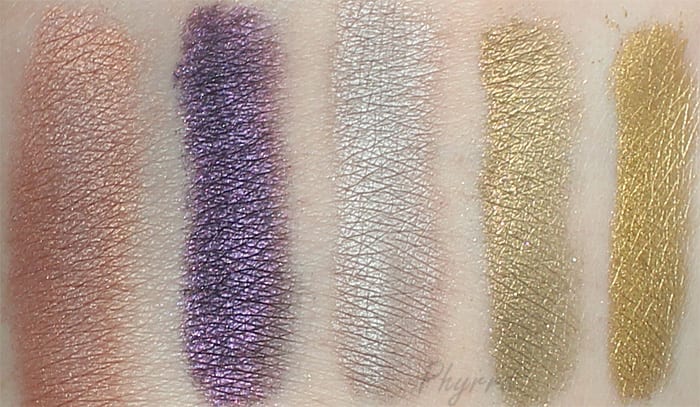 victory tour – dusty pink with orangey gold iridescence
starcrossed lovers – deep purple with pinky-red shimmer
baker's boy – taupe base with silvery iridescence on top
rue's lullabye – metallic gold with rainbow iridescence
mockingjay – rich, aged gold
the dark days – rich, deep green with subtle green shimmer
boy with the snares – mossy green (this was originally named Panem but the name changed to Boy with the Snares)
nuts and volts – bright metallic coppery orange shade
girl on fire – deep aged coppery brown with pinky red iridescence
My favorite shades in the collection are Nighlock, Starcrossed Lovers and Rue's Lullabye.
What shades do you like best? Will you be partaking in the Geek Chic Black Friday / Cyber Monday Sale? See sales details here!
Last Updated on