As promised, I swatched the Fyrinnae Pressed eyeshadows next to the Loose eyeshadows that I have. I was actually surprised with the results!
Remember, if you Like my video, please give it a thumbs up!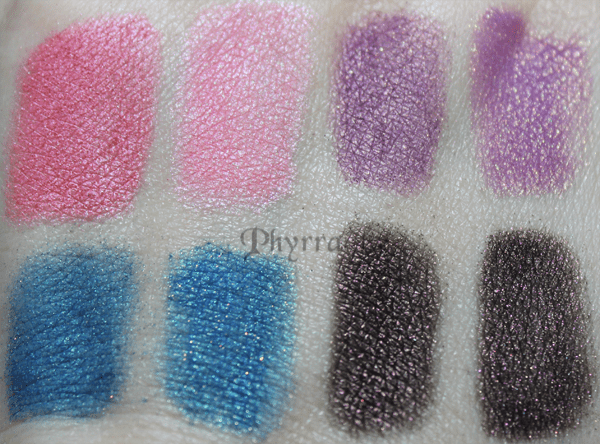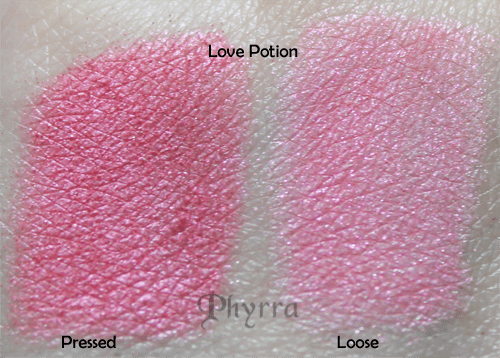 Love Potion
Love Potion is a medium pink with a highlight of pale silvery-green shimmer (though the overall finish is more satin). Move it closer to light and you get a striking, almost metallic pink-coral.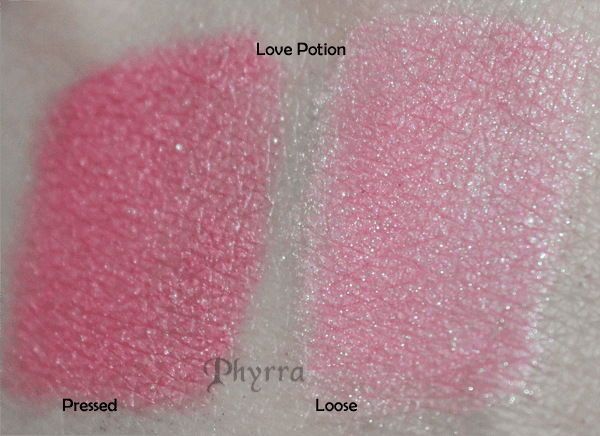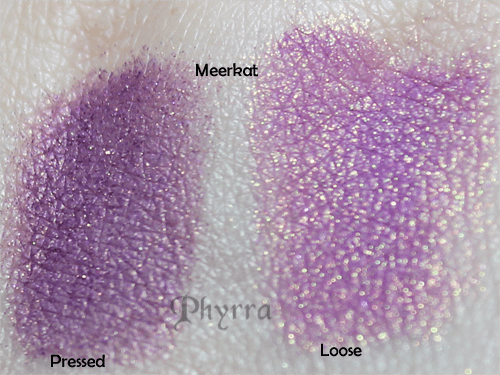 Meerkat
Vibrant pink-purple with a gold shimmer and sparkle highlight.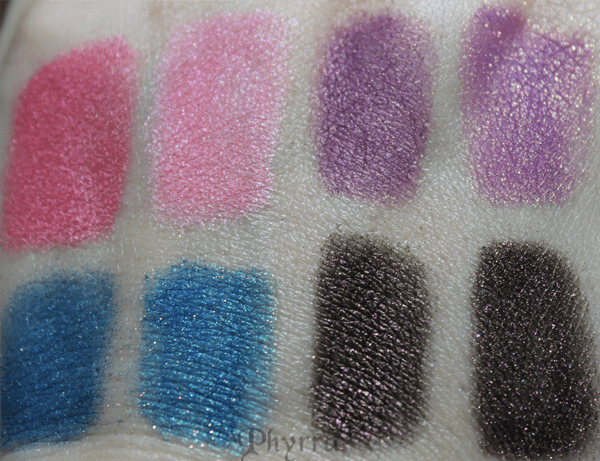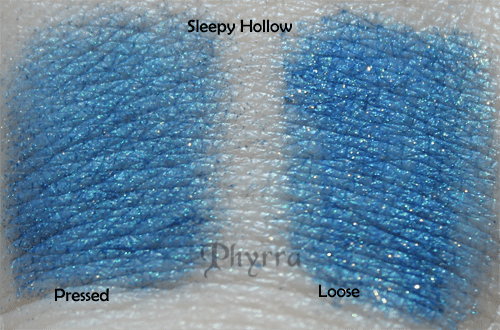 Sleepy Hollow
Lush deep ocean blue with a flash of sage green as the light hits, and touch of gold sparkle as well.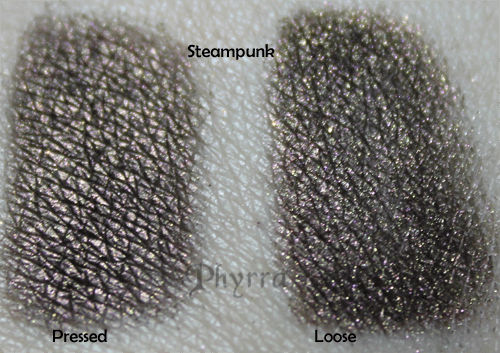 Steampunk
This is an antiqued deep copper on black, with a touch of gold sparkle and hues of pink. Move it toward light or change the angle, and it becomes gold to chartreuse, the black base setting off the vivid highlight while still retaining its Victorian-era depth.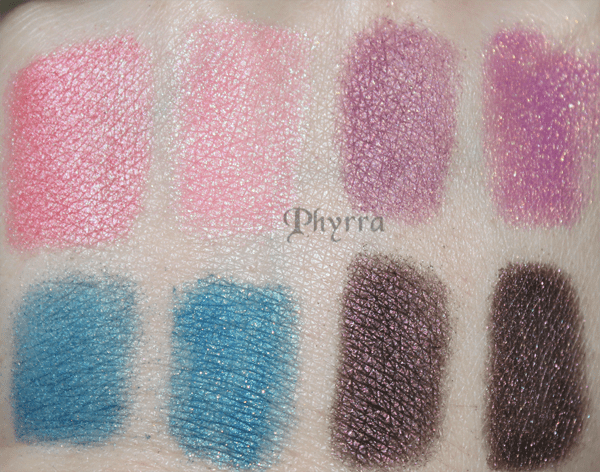 You can see the silvery-green in Love Potion much easier in the loose. I can barely get it to show up in the pressed. The pressed is definitely deeper in tone. You can see the green iridescent much easier in the pressed if you're in low light conditions.
Meerkat pressed is more subdued with the gold iridescence. Meerkat loose is more vibrant, but you can see it on both. Loose is more violet toned and pressed is deeper.
Sleepy Hollow looks nearly identical to my eyes. The only noticable difference to me is that the gold/copper sparks are much more noticeable in the loose.
Steampunk looks nearly identical to my eyes. It's the same as Sleepy Hollow for me, the gold/copper sparks seem much more noticeable in the loose.
Overall, the only one I was surprised by was Love Potion. The rest seem very close.
I really like the pressed concept for Fyrinnae, as it makes travel easier, but I can't see them replacing the loose for me.
What do you think of the comparison? Did you like the video?
Fyrinnae eyeshadows are vegan and cruelty-free.
Products purchased by me. All opinions are my own.