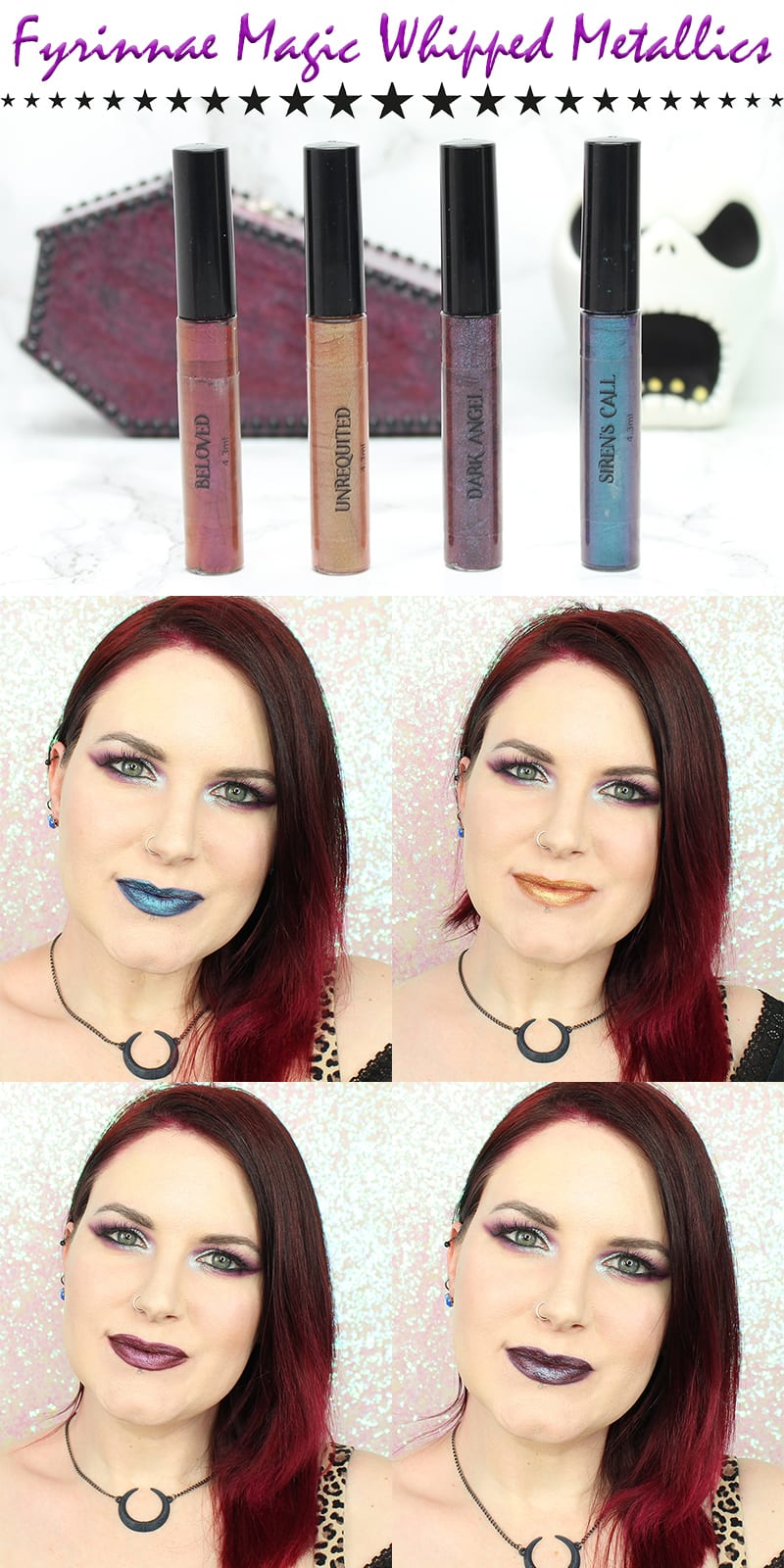 Today I'm sharing the Fyrinnae Magic Whipped Metallics Lipsticks. These are a very lightweight liquid lipstick formula that dries to a matte, long lasting finish. They have amazing color changing properties and are absolutely beautiful to behold. They're supposed to fully set in 10 minutes or less.
Fyrinnae Magic Whipped Metallics Lipsticks
Like all Fyrinnae products, these are available exclusively at Fyrinnae.com and are 100% vegan.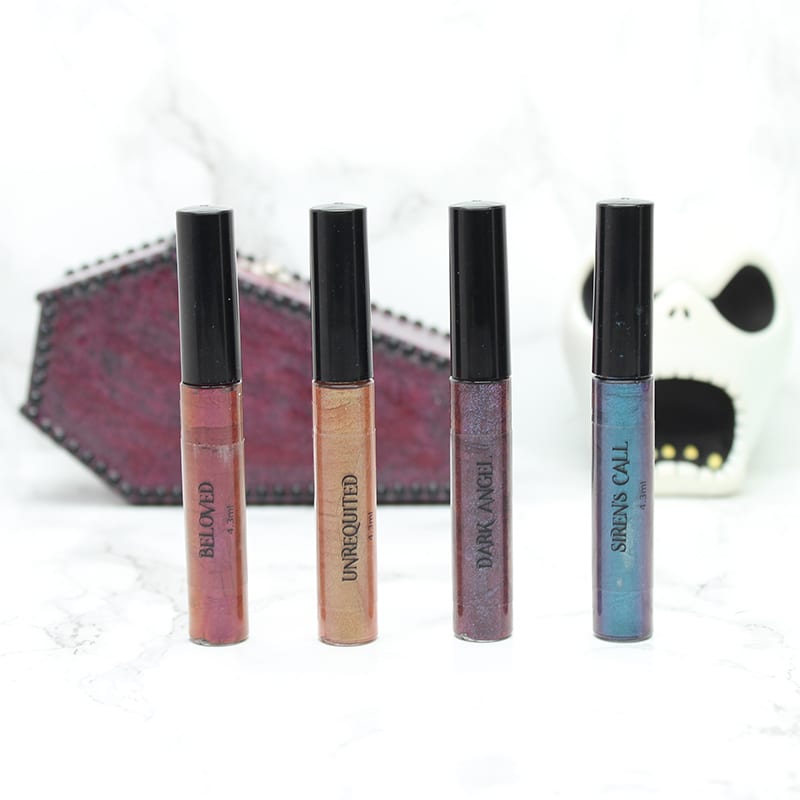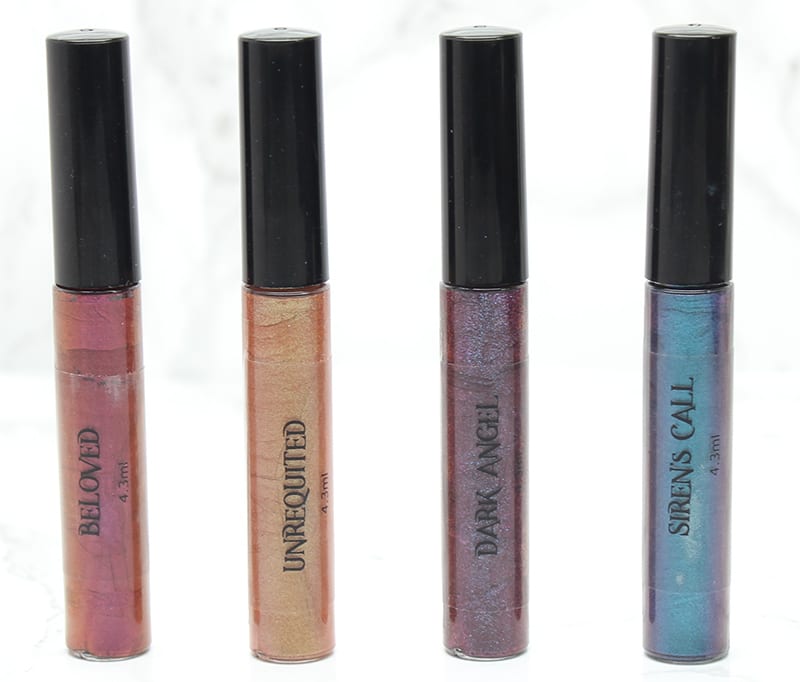 Hand Swatches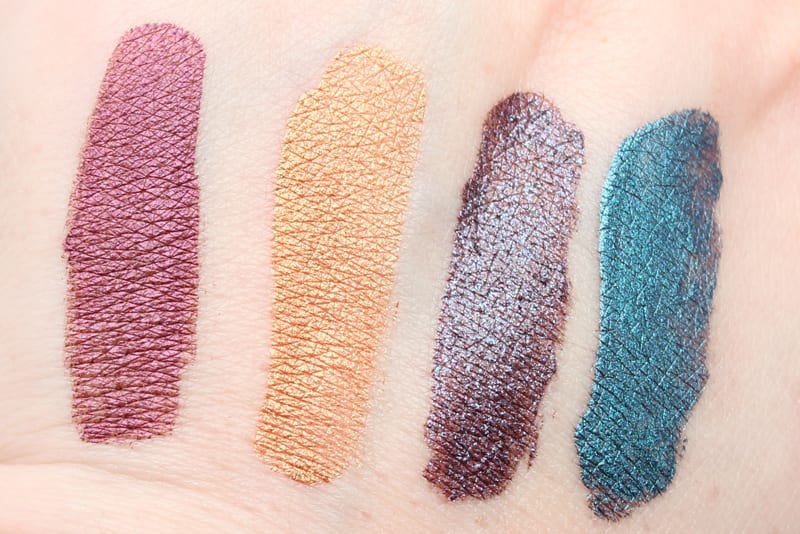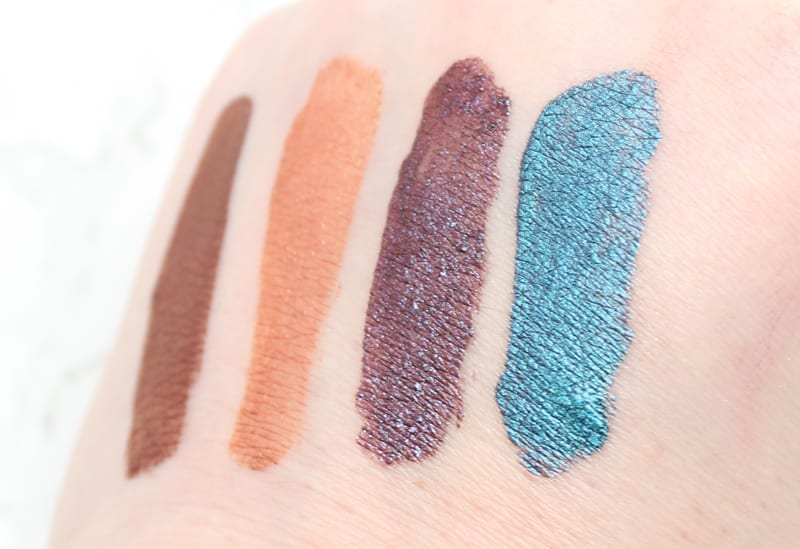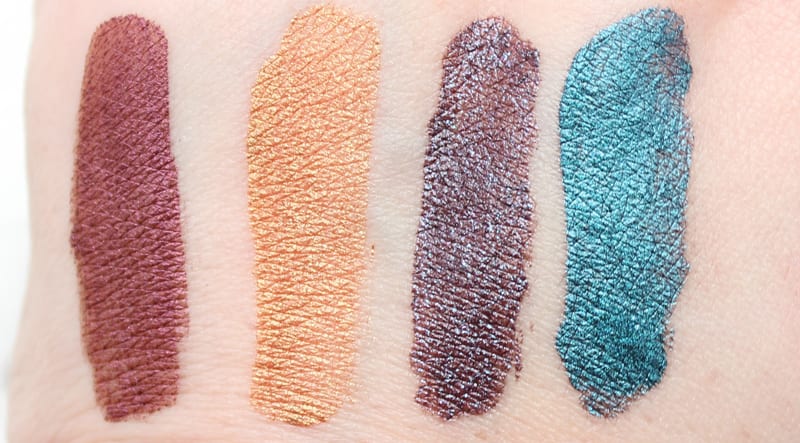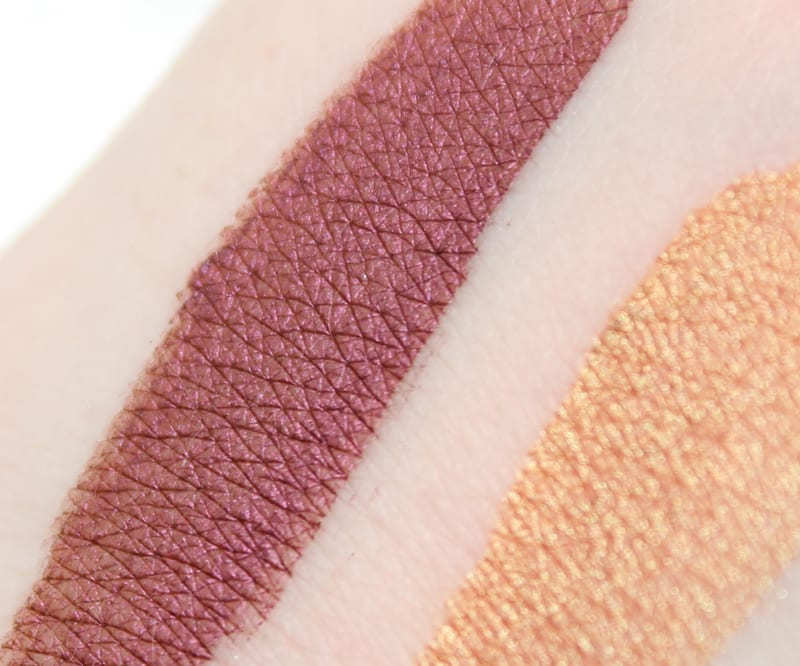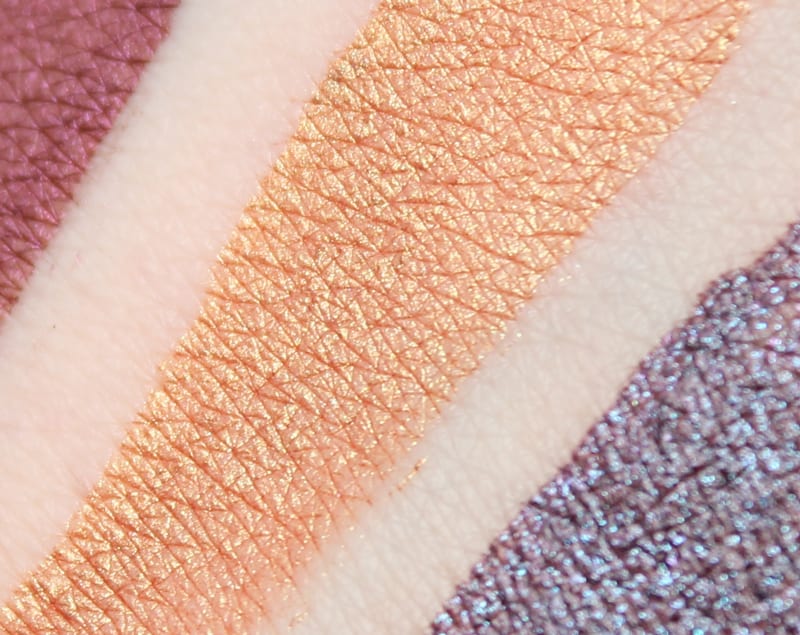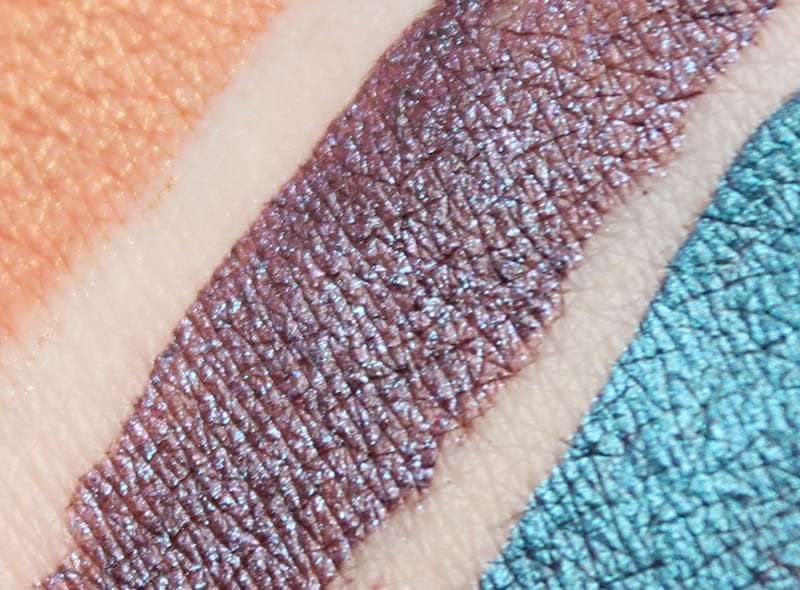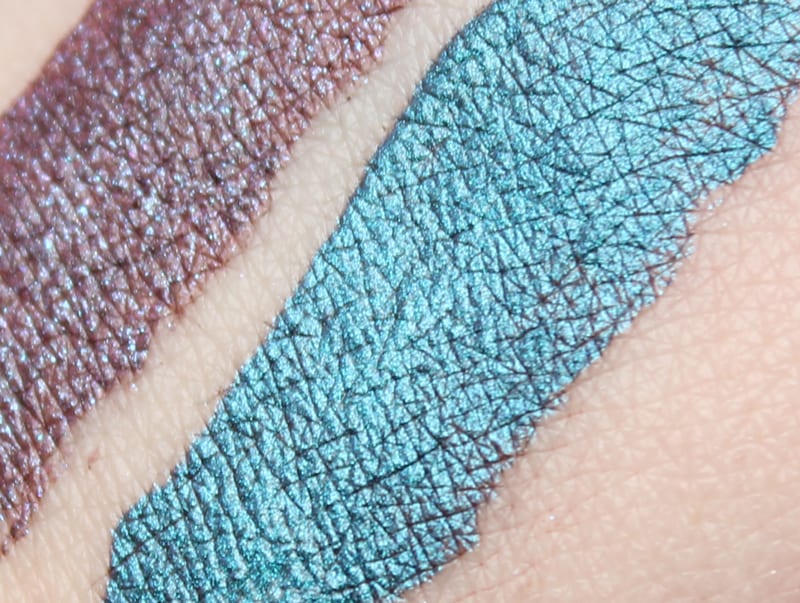 Lip Swatches & Looks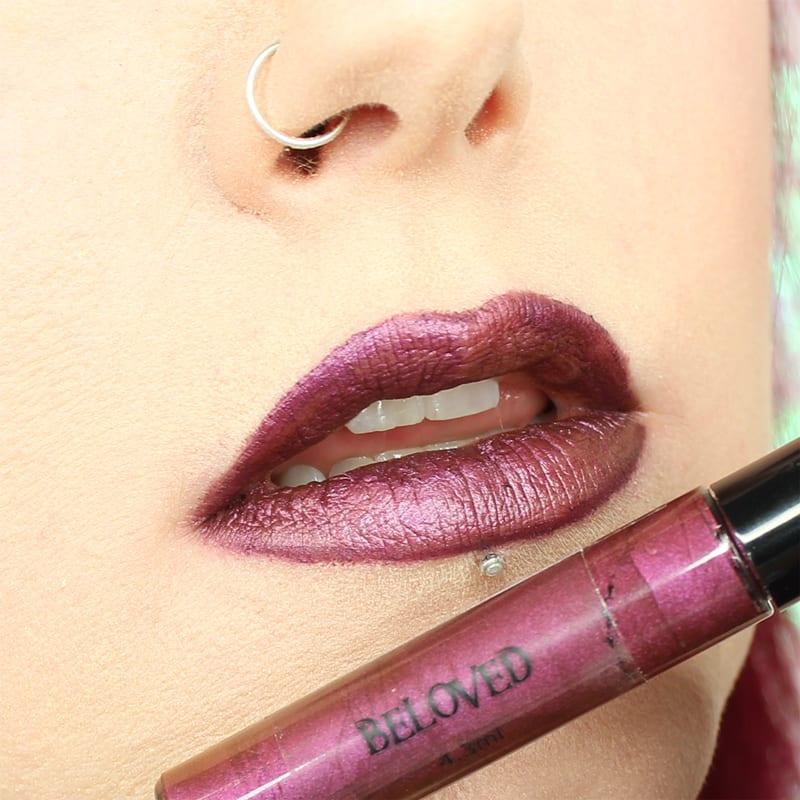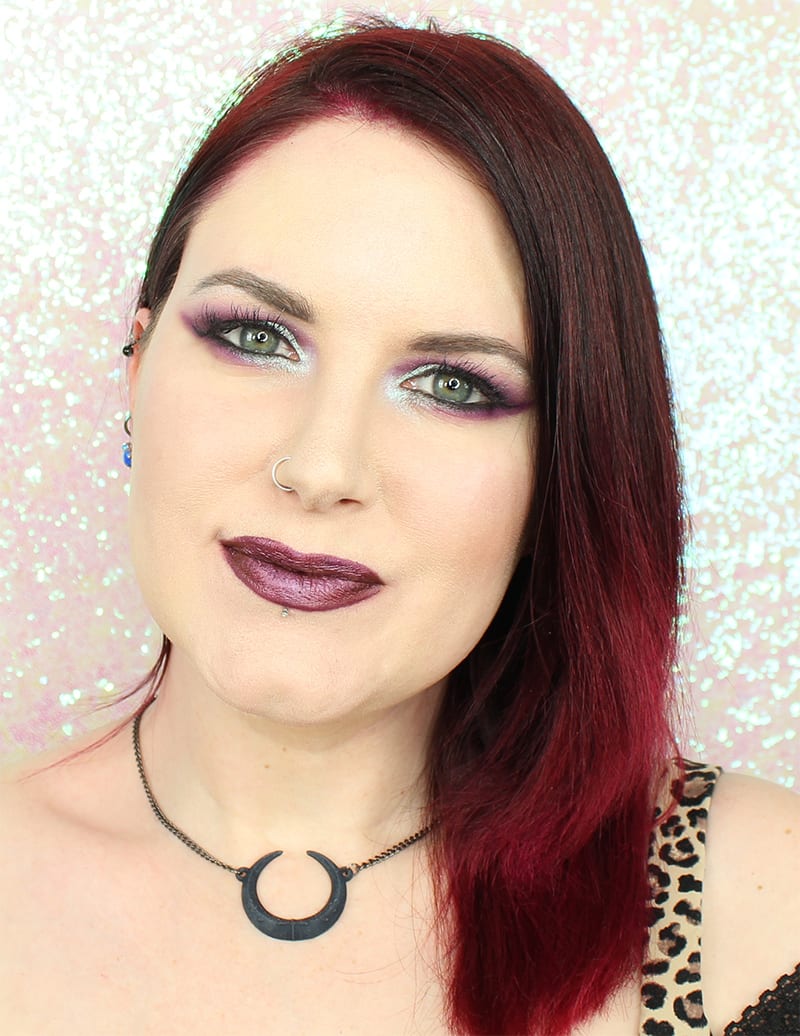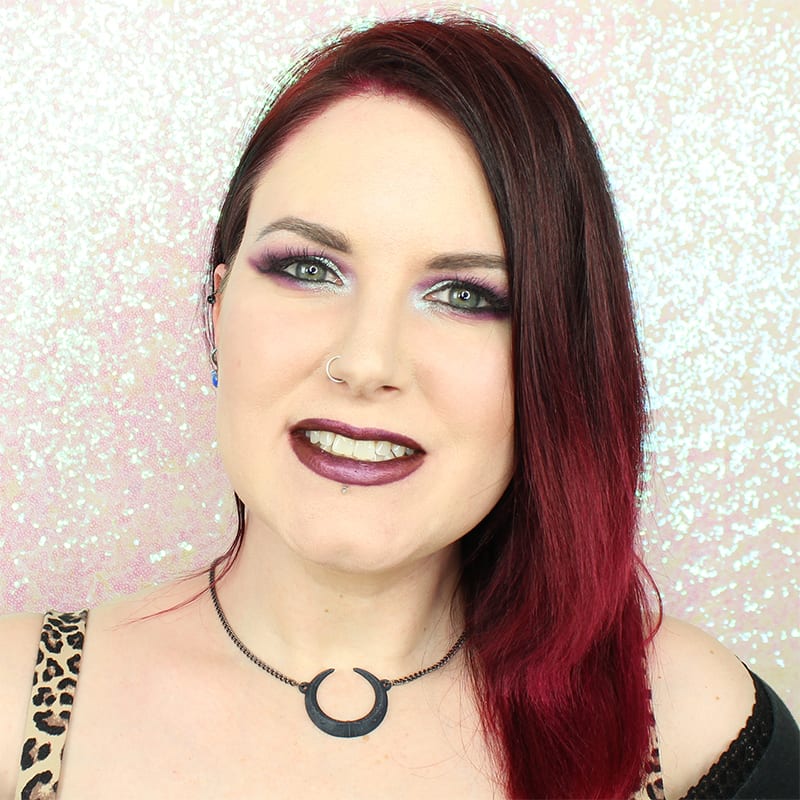 Beloved
Cool, medium burgundy-red becomes warm red, and then a deep, coppery shade.
This was the most difficult shade for me to apply, not sure why. I do think it's absolutely stunning with my hair. It's a beautiful color. I finally ended up using Nyx Prune pencil to help apply it.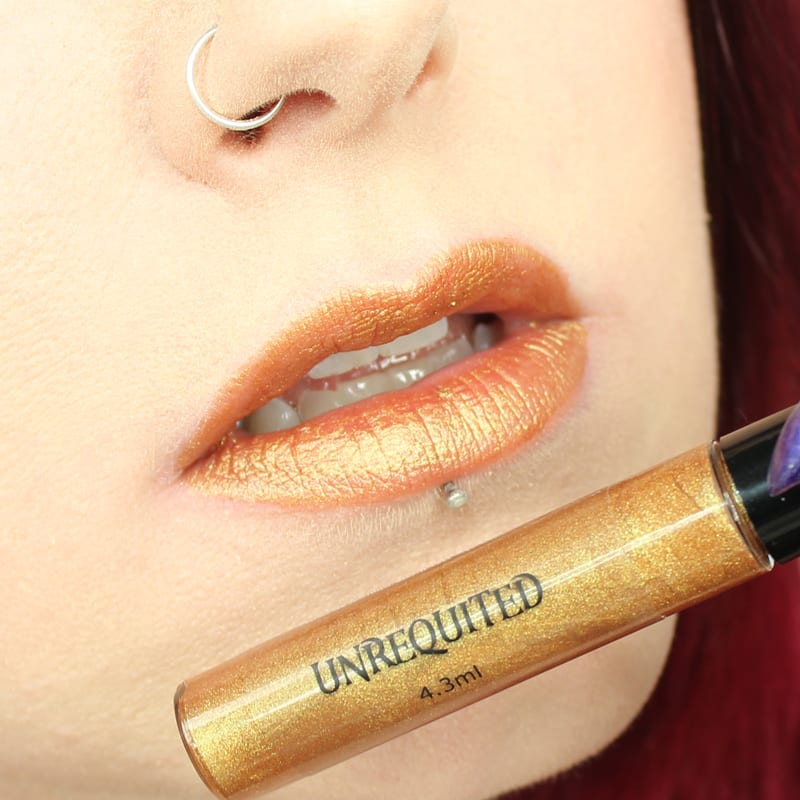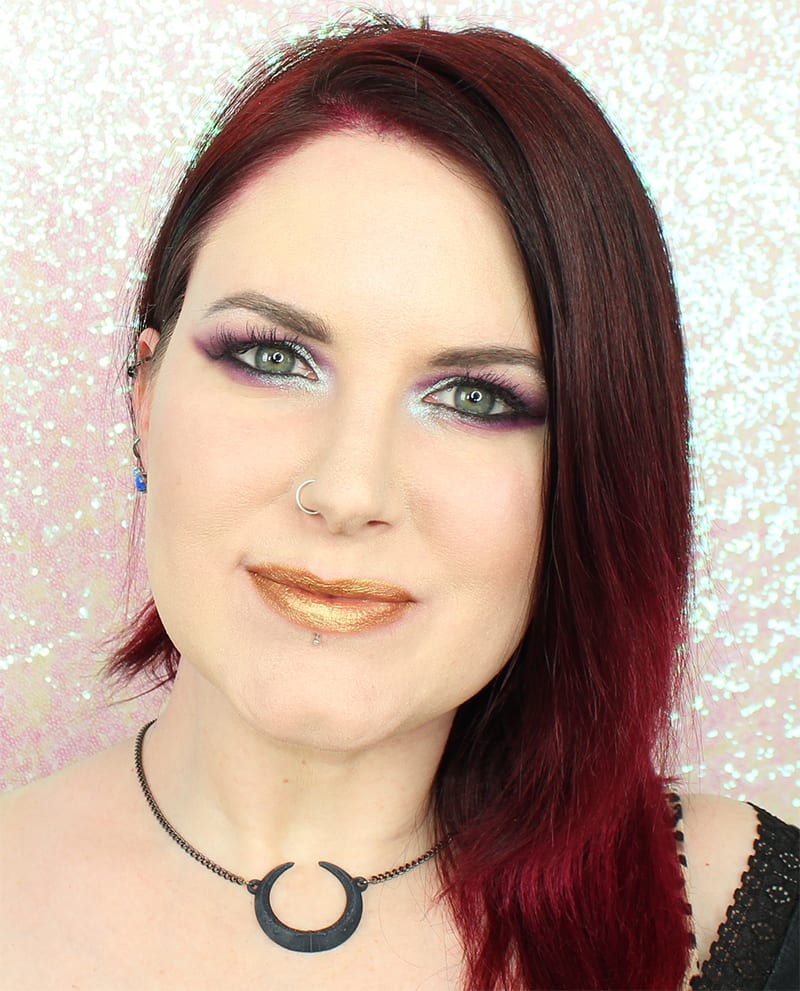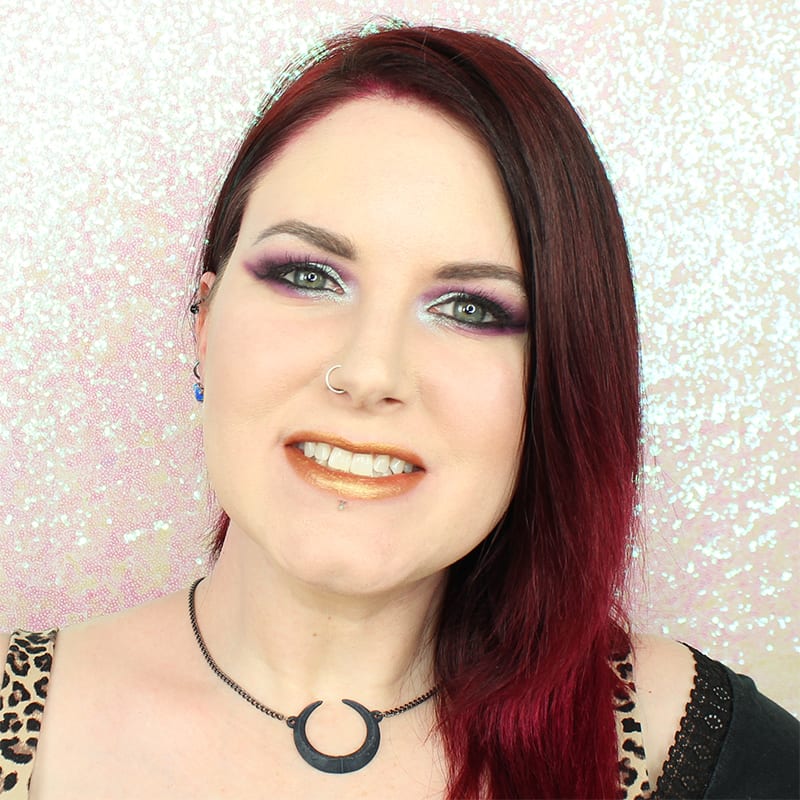 Unrequited
This lip color is a soft, muted orange with a highlight of green shimmer. Angled or closer to light, it becomes pink-orange, or a deep peachy shade.
This was the easiest of the 4 colors for me. It went on without any issue. It's so pretty! This one needed no pencil.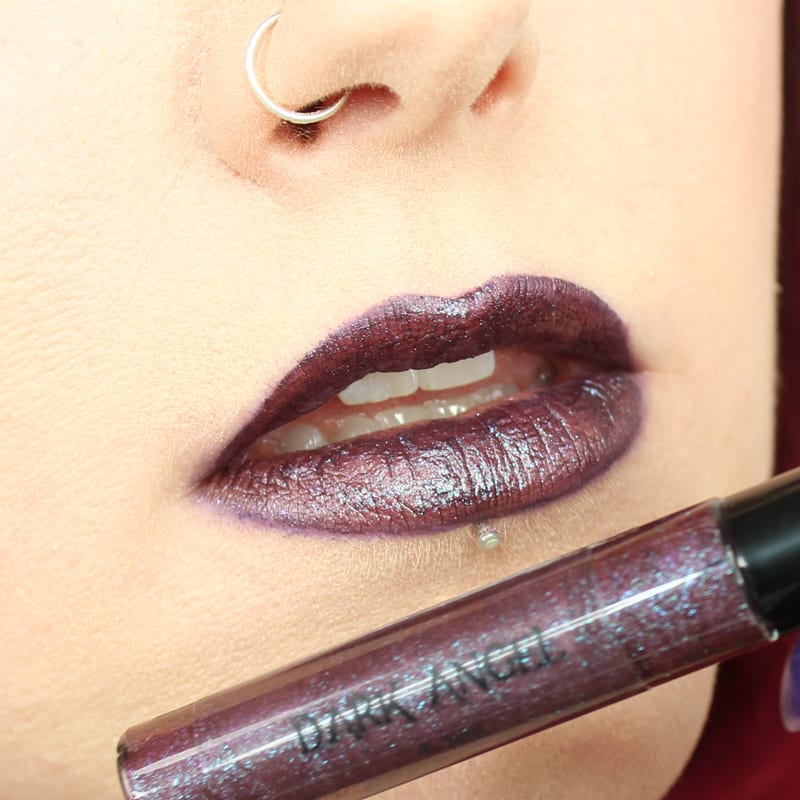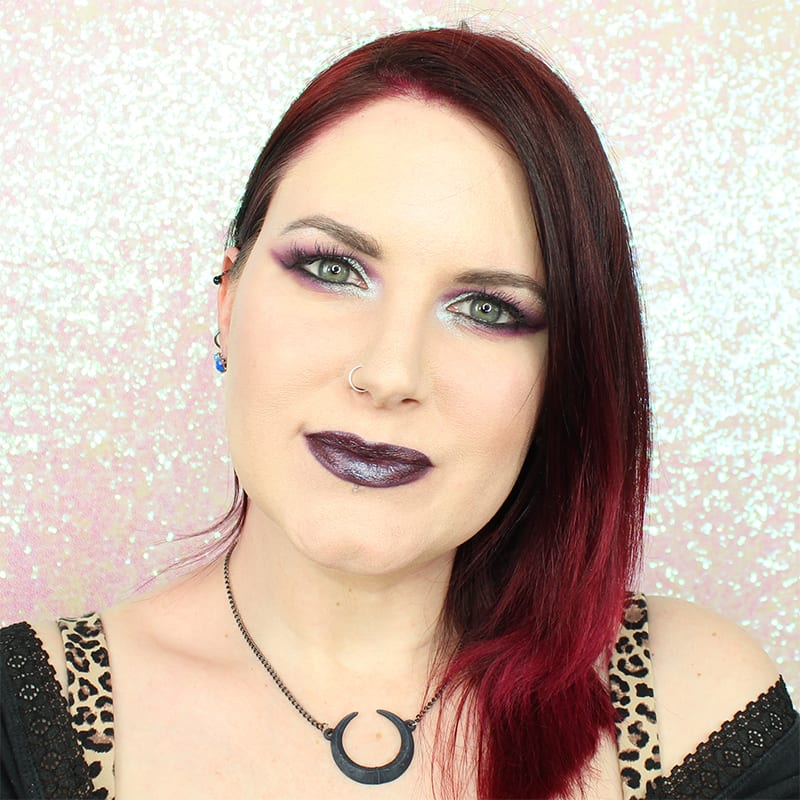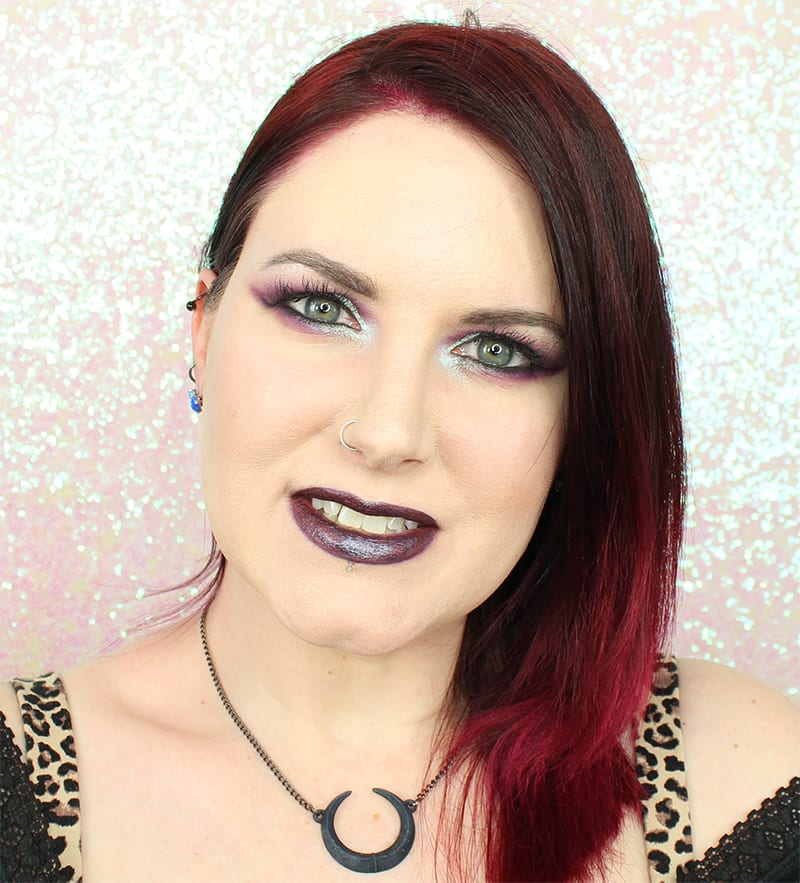 Dark Angel
A deep burgundy base is filled with turquoise-blue sparkle, which turns purple then pink depending on light and angle.
I really like this one. I used Nyx Oh, Put it On pencil with it. Urban Decay Hex or Blackmail pencils would be nice too.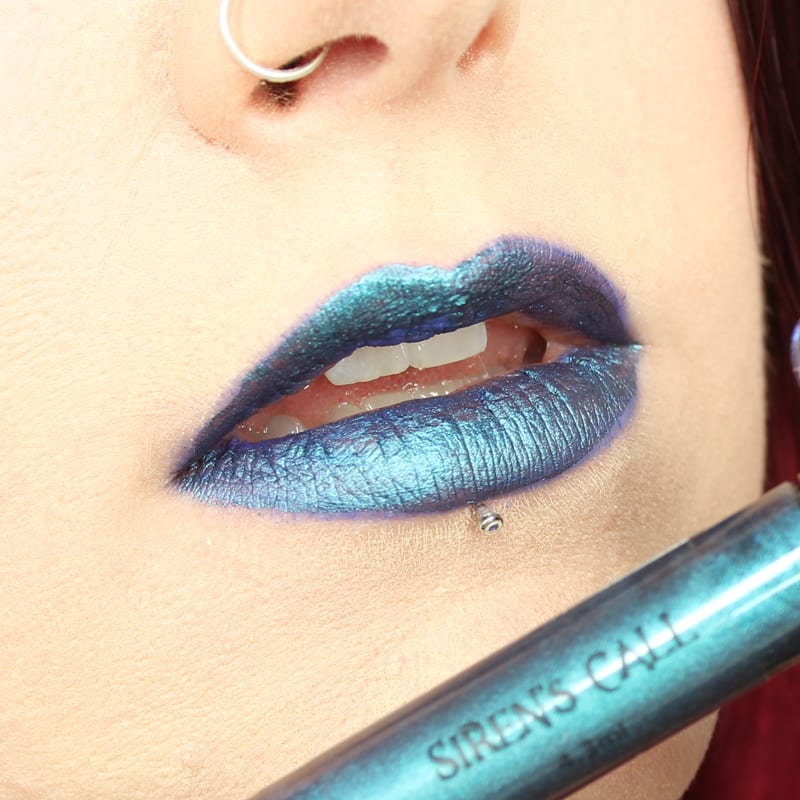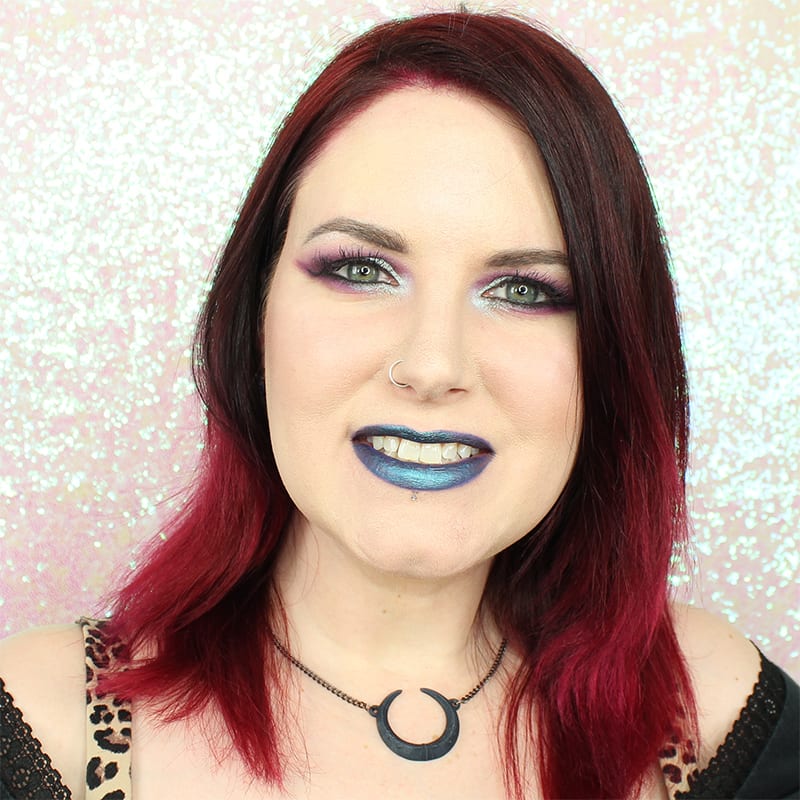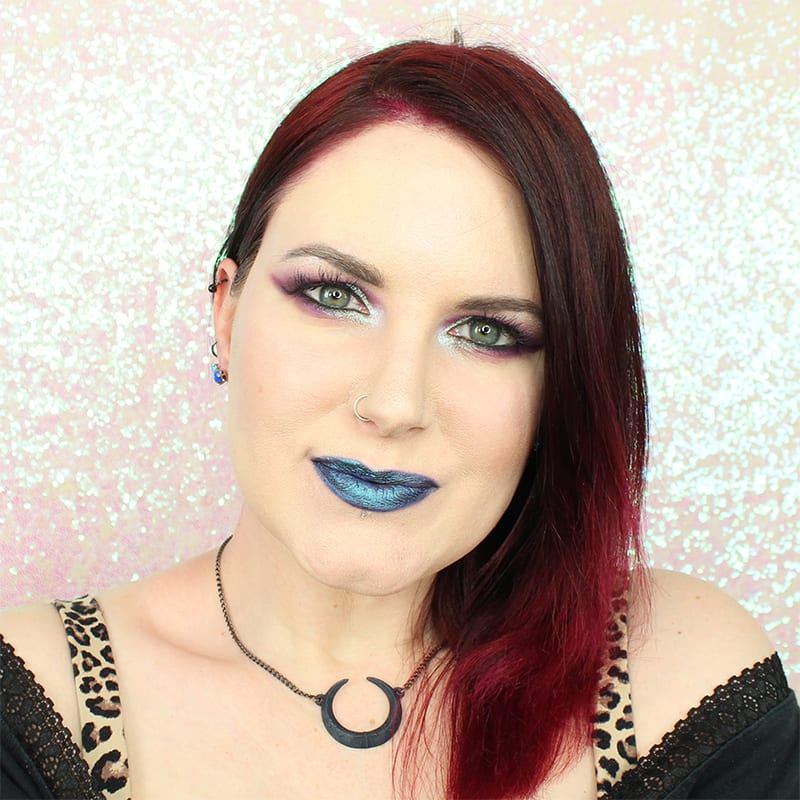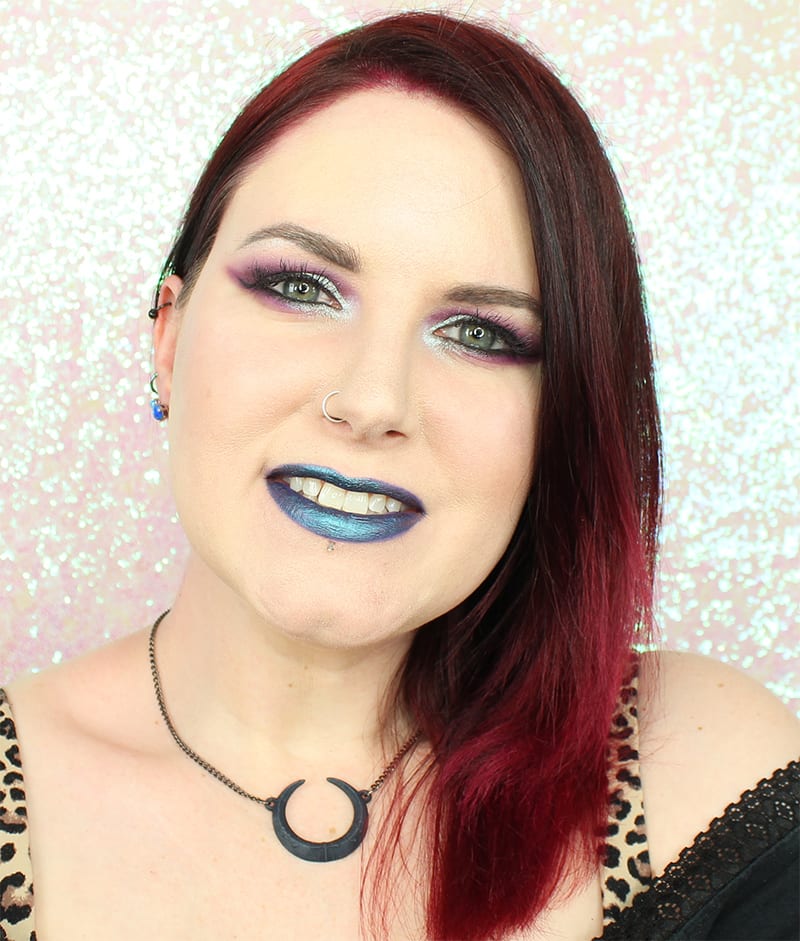 Siren's Call
Blue becomes violet, then vivid pink. Transparent in one coat, opaque in two.
This is my favorite of the bunch. It's stunning. I used Nyx Jet Set pencil with it.
Now, I'm not gonna lie, I found the formula tricky to work with. With the exception of Unrequited, I felt like the rest of the colors needed a lip pencil to help provide an even base. That's not a deal breaker for me because I prefer to use a lip pencil with all lipsticks. I did feel like they needed two coats to have good opacity. Once on, the colors are amazing. Once fully dried, I did not have them rubbing off when I drank water.
Siren's Call and Unrequited are my favorites, though I do like all of the colors. I do want to note that I noticed that Fyrinnae updated on their website that the packaging has changed. My tubes are small but still contain quite a lot of product. I believe the new packaging is larger.
If you're looking for unique, beautiful lipsticks, you need to check these out. What do you think of the Fyrinnae Magic Whipped Metallics?
More to See