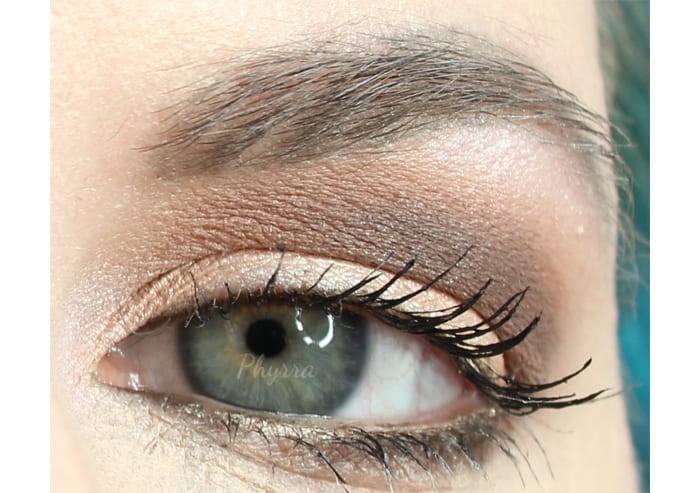 I created a Fyrinnae Beyond Binary Look to share with you featuring Fyrinnae and Makeup Geek. I also filmed a tutorial for this but this is hands down the worst video I've ever made, riddled with a ton of mistakes. So it will probably not see the light of day.
Fyrinnae Beyond Binary Look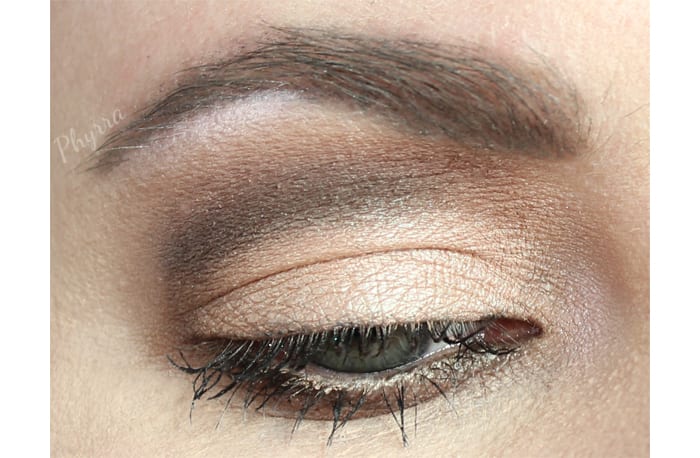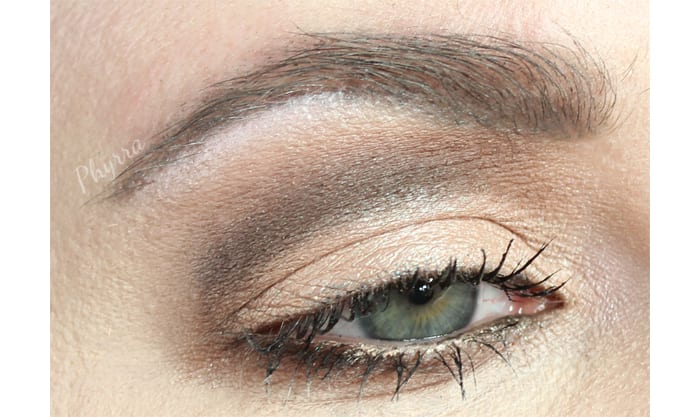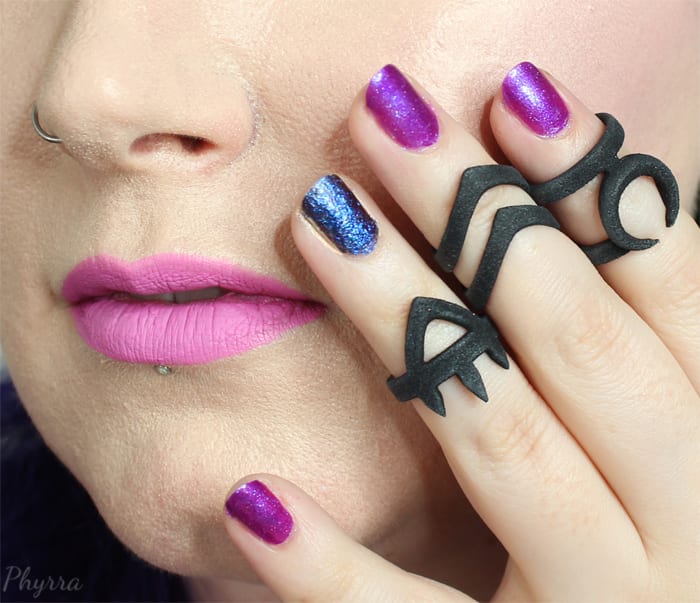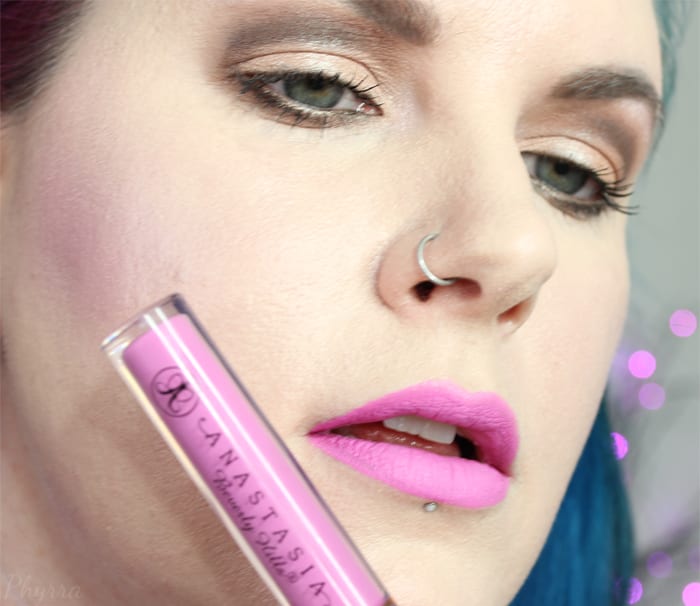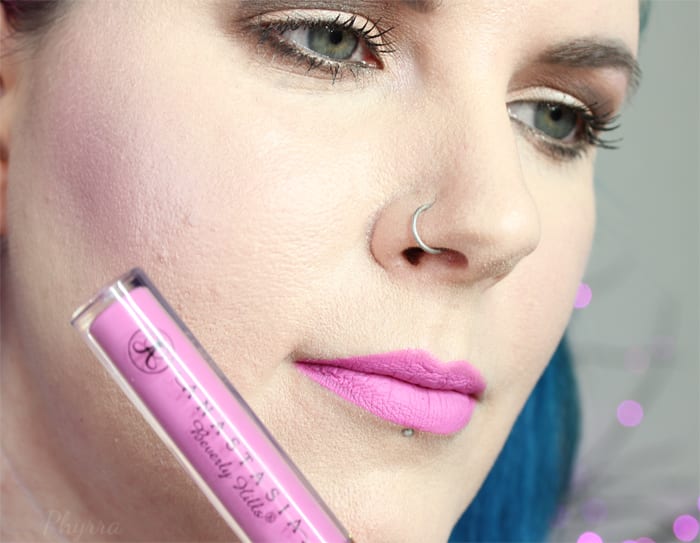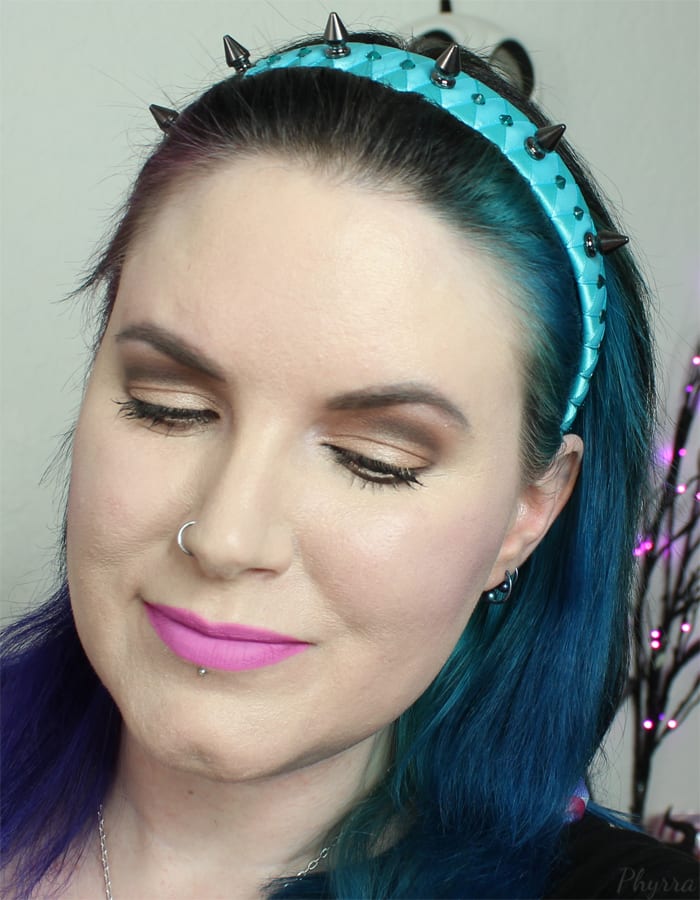 Eyes
Too Faced Shadow Insurance
Makeup Geek Barcelona Beach – crease and browbone and lower lid
Makeup Geek Latte – crease, lower lid
Makeup Geek Corrupt – to cut the crease, roots of lashes
Fyrinnae Beyond Binary – lid
Dose of Colors Pearl Dust – highlight
Urban Decay 24/7 Pencil Midnight Cowboy – lower waterline
Paula's Choice Fantastic Lash Mascara
Senna Cosmetics Sketch-a-brow Ash Brown
Anastasia Beverly Hills Granite
Face
Glossier Priming Moisturizer
Cover FX Custom Cover Drops N10 mixed with Glossier Perfecting Skin Tint Light
Urban Decay Naked Skin Concealer Fair Neutral
Notoriously Morbid Necromancy – contour
Makeup Geek Secret Admirer – blush
Dose of Colors Pearl Dust – highlighter
Lips
Anastasia Beverly Hills Matte Liquid Lipstick in Unicorn
Nails
KBShimmer We Be Jammin'
KBShimmer Moody Hues
I've been having a seriously bad skin day. I had a major rosascea flare up. Sunday I took Phaedra for a walk out in the hot (91 degrees, really humid) weather here in Tampa. Now, I know that high heat and humidity are a trigger for my rosacea. I just was silly and thought hey, my skin has been great, I won't be out too long (only a half hour), so it won't bother me.
I was wrong! I got back from our walk and took a shower and washed my face and my face felt like I'd gotten a sunburn (but I hadn't because I wore SPF). I tried applying moisturizer. My face stung even more. Nothing seemed to make it feel better. Finally I put on some Mirvaso (which is not a medication to treat rosacea, it masks the symptoms), because it has a cooling sensation when applied. It made the pain from the flare go away. So yesterday my face broke out from the flare up and it looks awful today. Summer lasts a very long time here in FL and we will have high heat + high humidity most of the time, so having to limit my time outside really sucks. I don't want to keep triggering flare ups over and over.
At least I can fake good skin with makeup. On that note, I love the Anastasia Beverly Hills Matte Liquid Lipstick in Unicorn! It's such a pretty color. I think lavender pink shades like this work nicely on my skintone, especially with Makeup Geek Secret Admirer blush!
How are you doing so far this week? Did you enjoy the 3 day weekend? We went to the gym, watched all of season 1 of Penny Dreadful, went bowling, and we saw Mad Max Fury Road, which was very cool and surreal.
I also did some shopping. I took advantage of the Nordstrom Sale (still going on, up to 40% off on some things), Mod Cloth, Sourpuss, Kohls, and some indies too.
How about you?