Fyrinnae Alpenglow Idolize Look

Fyrinnae Alpenglow Idolize Look
I wanted to share this fun Fyrinnae Alpenglow Idolize Look with you. I only tightlined the upper waterline with black, so no thick liner or false lashes to obscure the duochrome eyeshadow. I know many people feel a makeup look is only 'complete' with winged liner and big false lashes, but there are just as many lovely people out there who don't like big lashes or wings, so I opted for the latter today.
Fyrinnae Alpenglow Idolize Look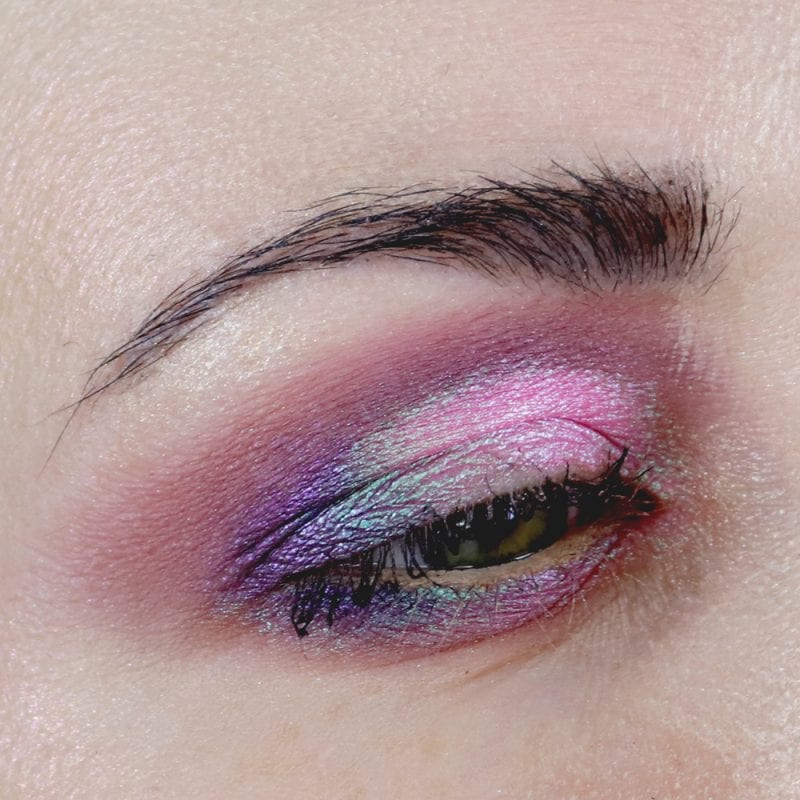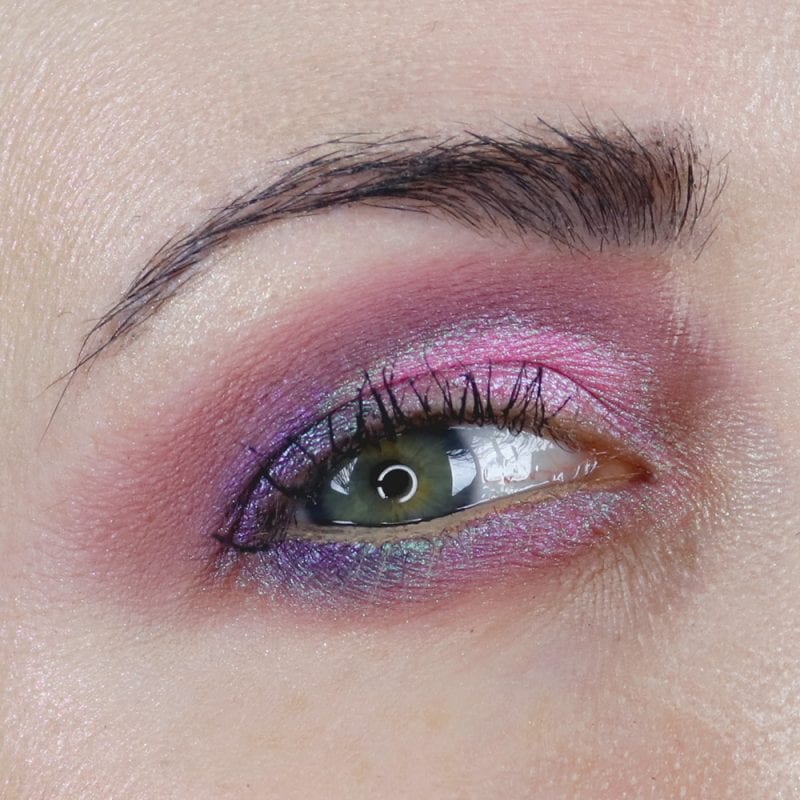 I tried to capture all the duochrome shifting with these colors. You can see the lime green shift of Alpenglow pretty easily on top of its pink base. I actually love the purple with teal shift it created by mixing Alphenglow with Idolize.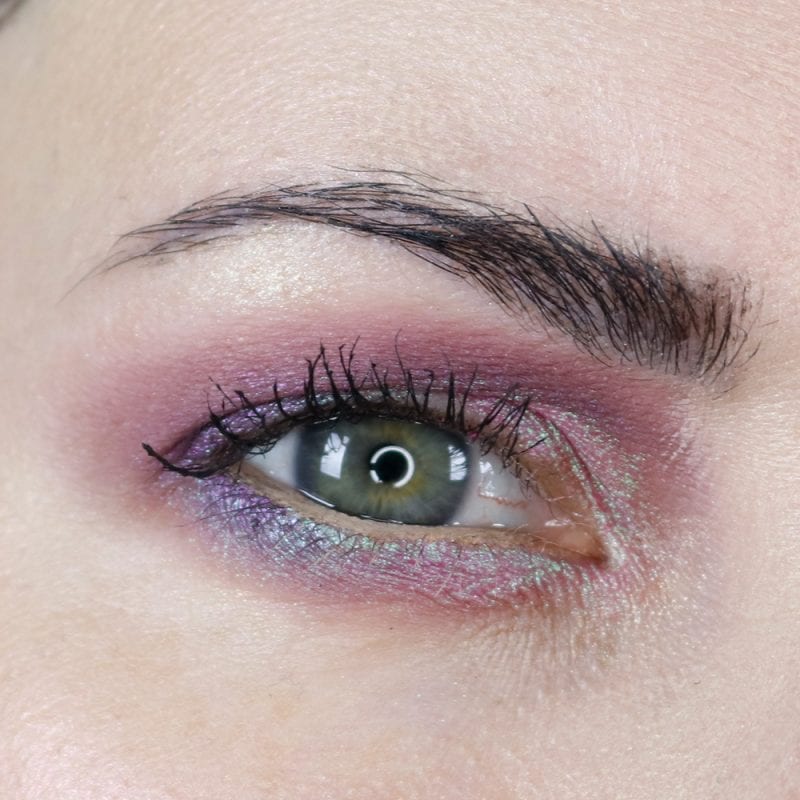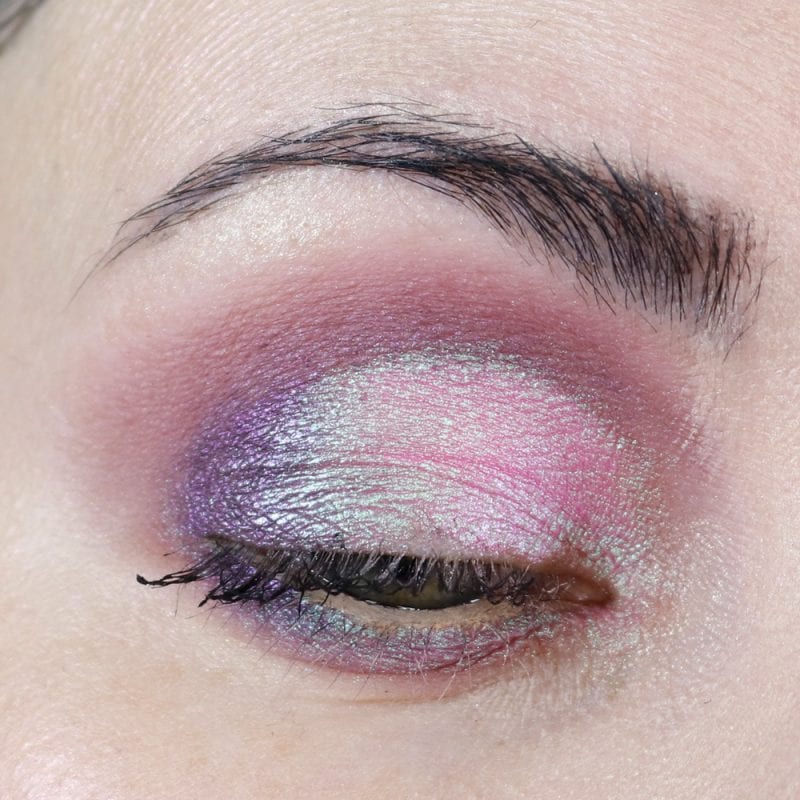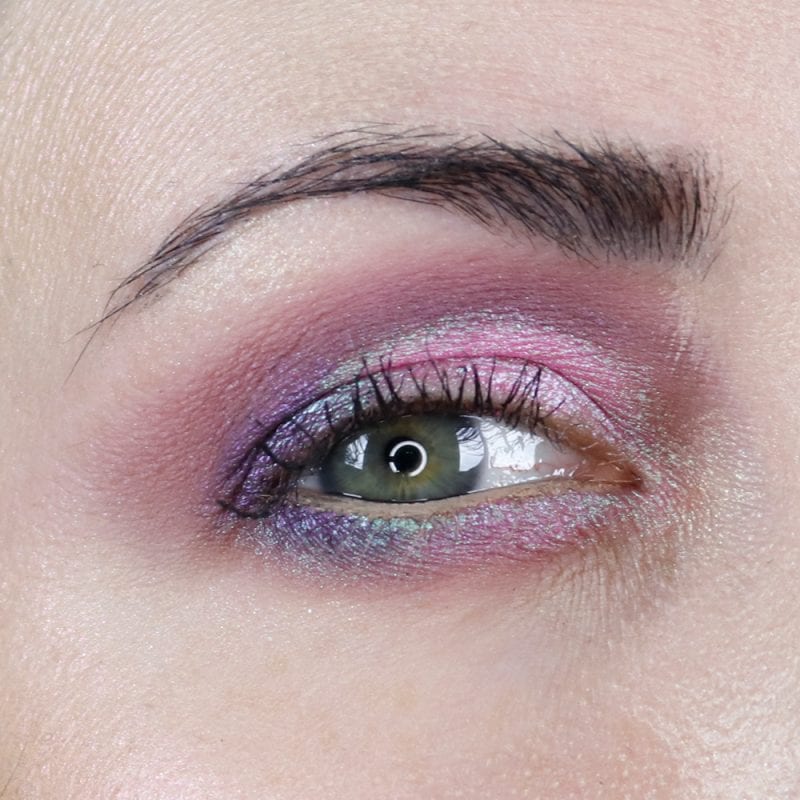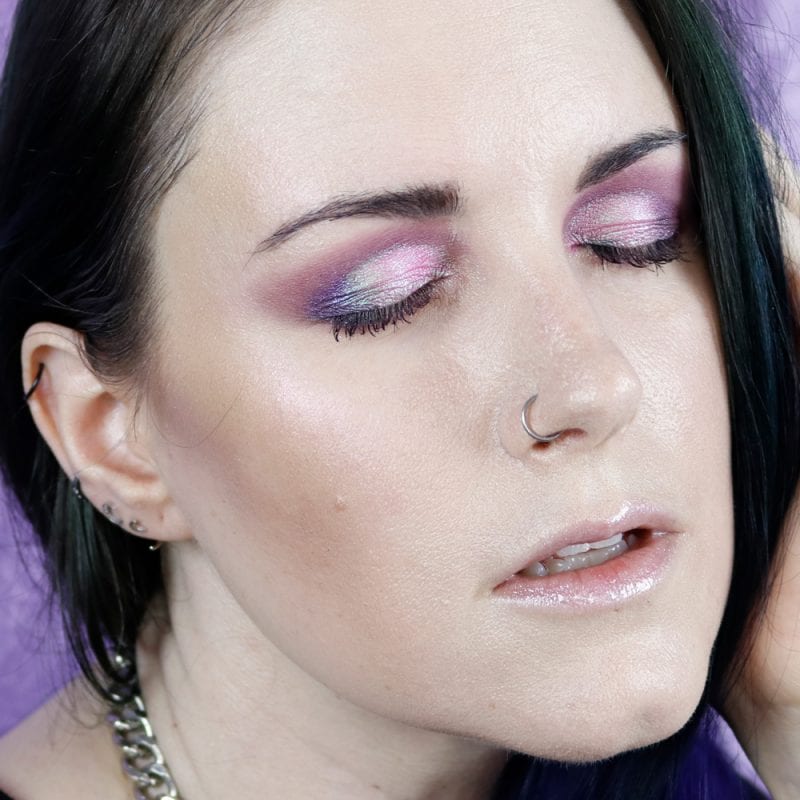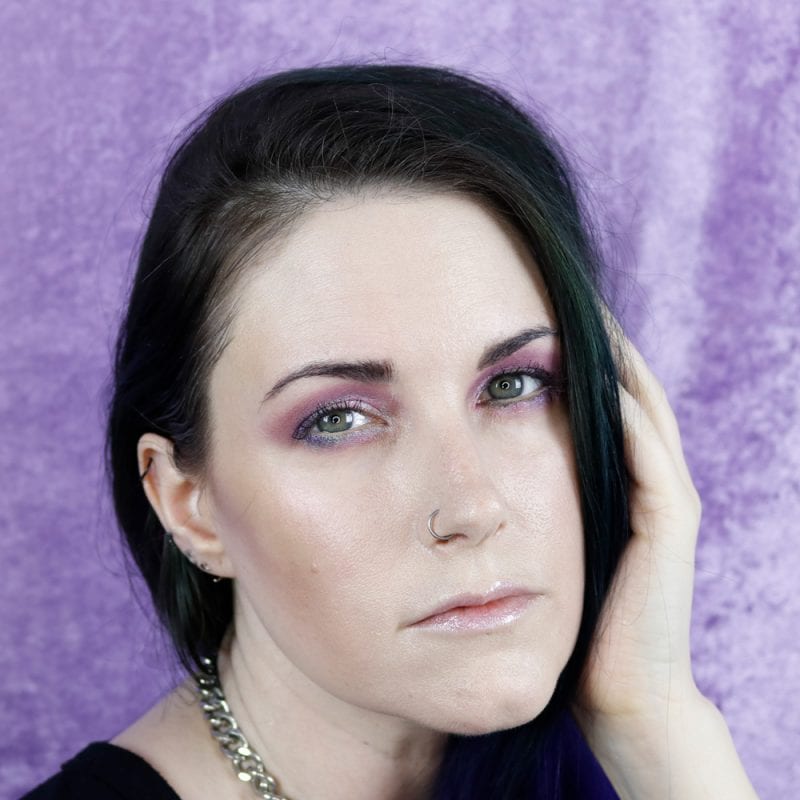 For the two face shots above I'm wearing Ofra BRB Gloss. It's a very pale lavender. I thought it would be pretty with the softer colors. I'm not used to such a soft lip color on me.