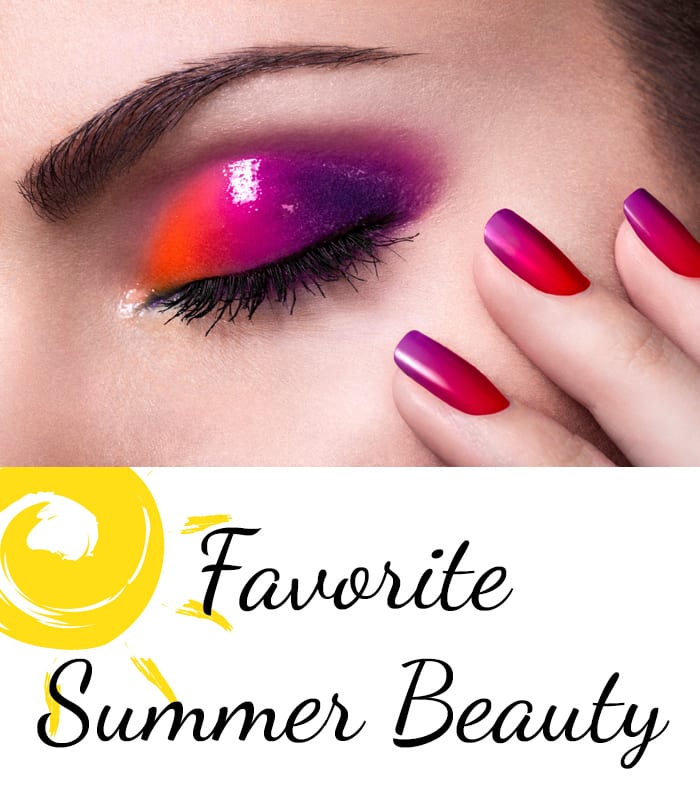 Happy Top Ten Tuesday! Today I've got my top 10 Favorite Summer Beauty Products to share with you. All are cruelty free and many are vegan.
Pr + purchased by me.
Favorite Summer Beauty Products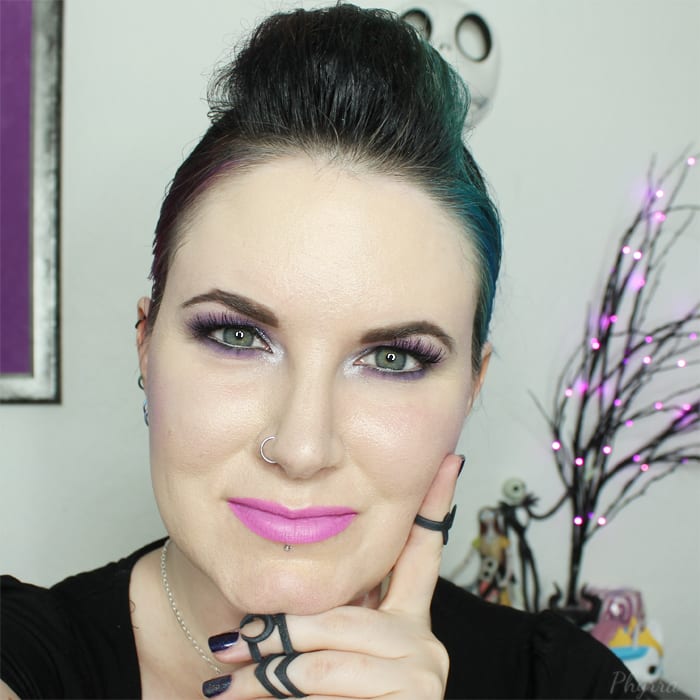 1. Anastasia Beverly Hills Matte Liquid Lipstick in Unicorn
I can't get enough of this lavender pinky purple shade.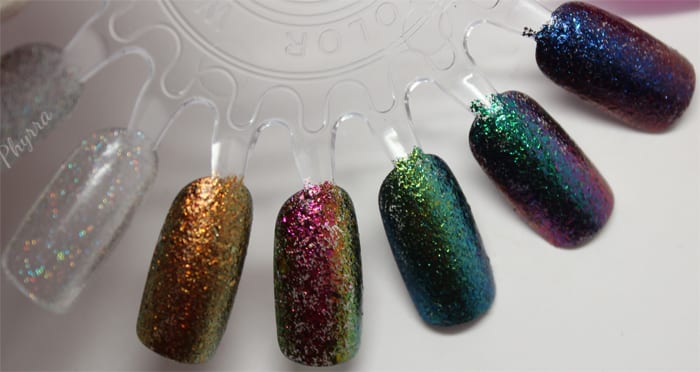 2. KBShimmer Summer Multi-Chrome Nail Polishes (vegan)
I love these, especially She's Beyond Kelp!, Moody Hues and Pros & Bronze. See my review.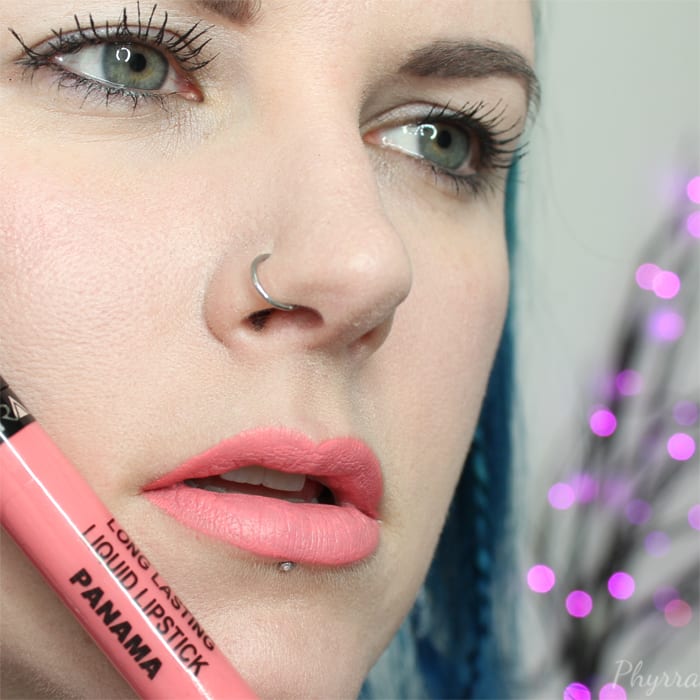 3. Ofra Long Lasting Liquid Lipsticks (vegan)
I'm really into Panama (coral) and Las Vegas (lavender). Love these! See my review.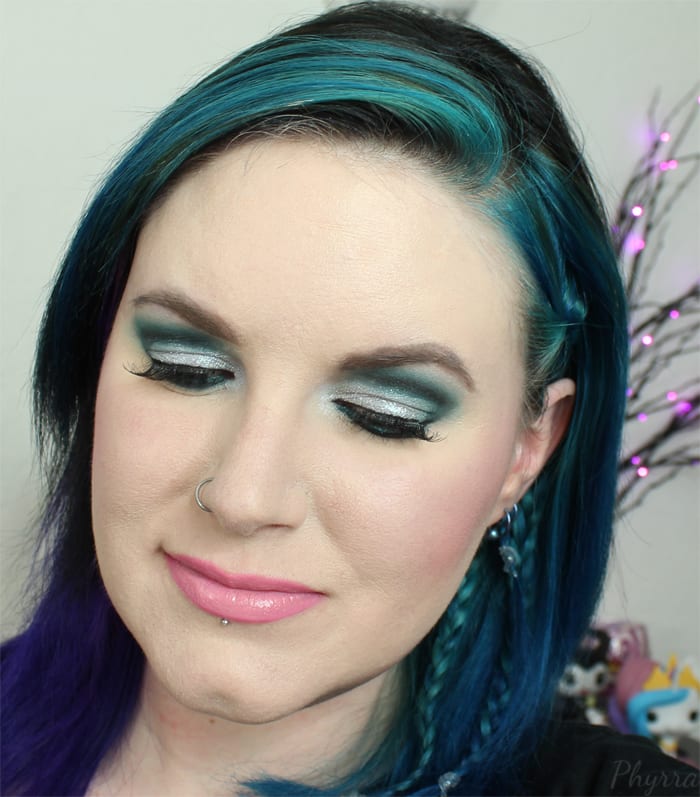 4. Cover FX Custom Cover Drops (vegan)
These have been a miracle for my finicky skin, which is leaning really dry since I started using retinol products again. See this dramatic teal cut crease tutorial.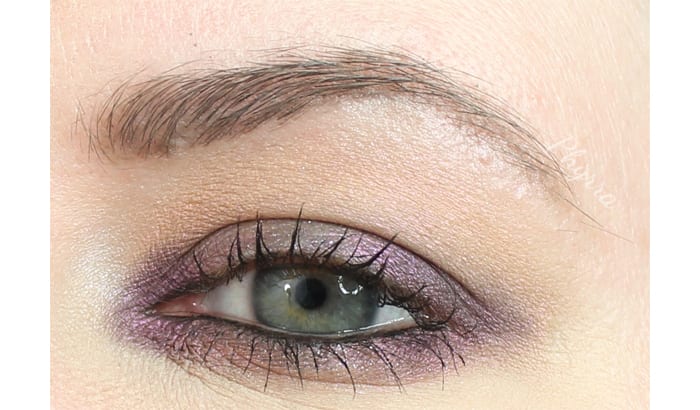 5. Urban Decay Fireball Eyeshadow
I love all the new duochromes from Urban Decay, but I love Fireball the most. On its own, it's a peach with pink shift. If you layer it on a black base it turns into a pink-violet. It's also a great cheek highlighter. See my review.
6. Dose of Colors Pearl Dust Highlighter
This iridescent pink highlighter is giving me life this lately!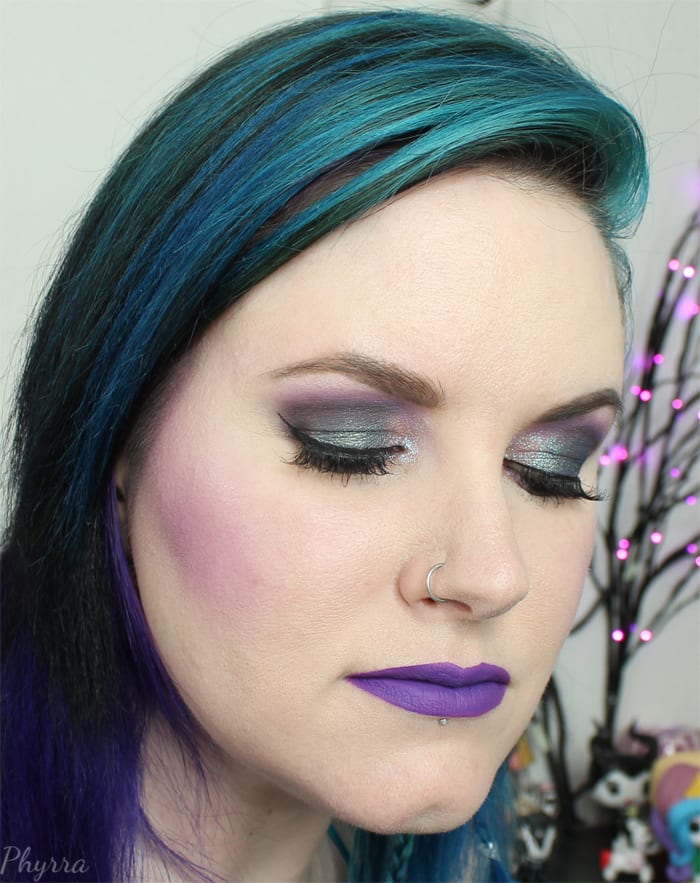 7. Urban Decay Afterglow Blushes
I love these blushes! The shade Bittersweet is one I keep reaching for over and over again. Kinky is great too. See my review.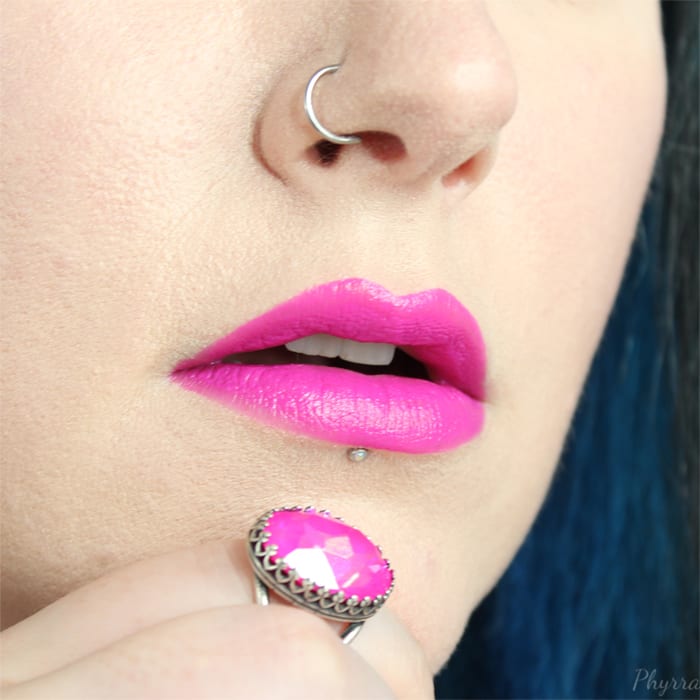 8. Too Faced Melted Lipstick in Melted Rainbow (vegan)
I love this bright pink with purple tones. It's perfect for brightening my complexion and grabbing attention. See my review.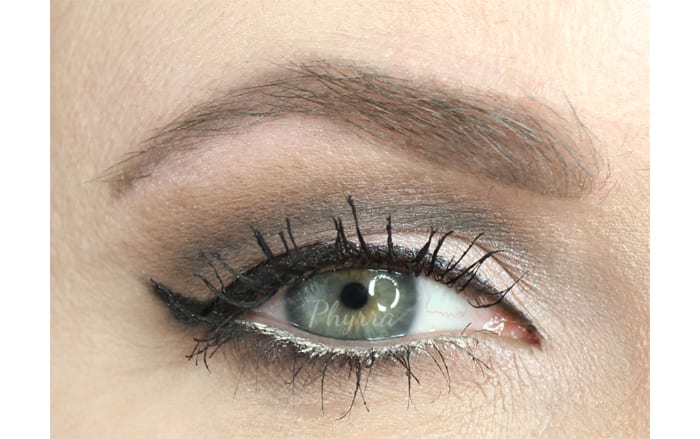 9. Kat Von D Shade + Light Eye Contour Palette
I've been loving the cool quad in this Kat Von D palette. I think they're very flattering on my skintone and they pair up nicely with brights as well as neutrals. See my review.
10. Paula's Choice PC4Men SPF 30 (vegan)
I've been using this moisturizer with SPF daily. I love how it dries down to a matte finish on my skin without making me feel dry. A lot of moisturizers will leave an oily residue that I have to blot off.
Make sure you check out what the rest of the Beauty Top Tens beauty bloggers love for the Summer! We've got a wide variety of tastes.
Loading InLinkz ...
Last Updated on