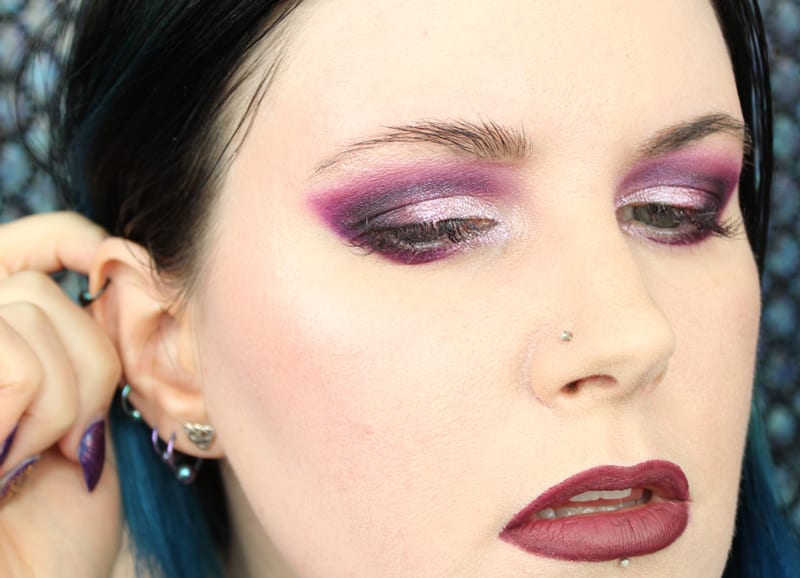 Question of the Week: What is your ride-or-die eyeliner (the one that is 100% dependable and never lets you down)?
Nouveau Cheap – Do you ever want to spend less than ten bucks at Ulta but still come home with something worthwhile that you'll actually use? If so, then you should give my under $10 favorites from Ulta a look!
Olive & Ivy – It's official… Good Luck Trolls could be the cutest MAC collection ever!
Phyrra – Lost on where to start with red lipstick? Check out the Best Red Lipsticks for Fair Skin!
Prime Beauty – has discovered the BEST instant tanner ever! Vita Liberata pHenomenal 2-3 week Tan Mousse is so easy to apply and so natural looking, it's amazing. Cindy loves it so much she is giving one away for you to try for yourself!
we heart this – Sick of superheroes? We feel you, but not so fast. Have you seen the IT Cosmetics Superhero eye shadow palette?
Beautygeeks – is obsessed with all these waterproof coloured liners for all-day wear (and for sneezy, allergy-eyes), as well as a waterproof eye makeup remover that doesn't upset her sensitive skin.
Beauty Junkies Unite – It only took one night for Amber to get hooked on this: LANEIGE Lip Sleeping Mask. Trust me, you don't want to miss it.
Blushing Noir – The MAC It's a Strike Collection wasn't a perfect score, but luckily it was a product that was easily fixed… call it a spare 😉
Clumps of Mascara – won't tell you how long she goes between washing her brushes but when she does wash them…Sigma Brush Cleaning Glove is pretty epic!
Gouldylox – FINALLY! An amazing concealer made with a more mature woman in mind. If you want full coverage, no creasing and extra plumping and moisture, this is it!
My Beauty Bunny – Ready to see an amazing, colorful, shimmering eye shadow palette? Of course you are. Check out our Kat Von D Serpentina Palette Review and Tutorial!
My Newest Addiction – If you get confused with your skincare routine then you need to check out the 7 Important Skincare Steps that Laura shared this week!
(Wondering what the Lipstick League is? Find out here.)
Nouveau Cheap is Currently Craving: popular K-beauty brand It's Skin Cookie & Body Ice Cream. It's a body cream that looks and smells like cookies & cream ice cream, and the "soft cookie chip pieces" melt into the skin during application. Oh and the packaging looks like a pint of ice cream. #NEED
Question of the Week: What is your ride-or-die eyeliner (the one that is 100% dependable and never lets you down)?
Answer: Because of my hooded eye shape, I've been using eyeshadow as eyeliner. Sugarpill Bulletproof, Makeup Geek Corrupt and Saucebox Black Widow are the 3 blacks I keep reaching for.