Fall Festival at Southern Hill Farm
My friends and I went to the awesome Fall Festival at Southern Hill Farm this past weekend! We all dressed in Fall colors to hang out on the farm. They had corn mazes, carnival rides, hayrides, a pumpkin patch, all kinds of berry and flower picking, and a ton more things. It was dog friendly, so I wish I had brought Nyx and Amaya.
Regina's Got Jokes
My friend Regina wrote the captions for the following photos, which we found hilarious.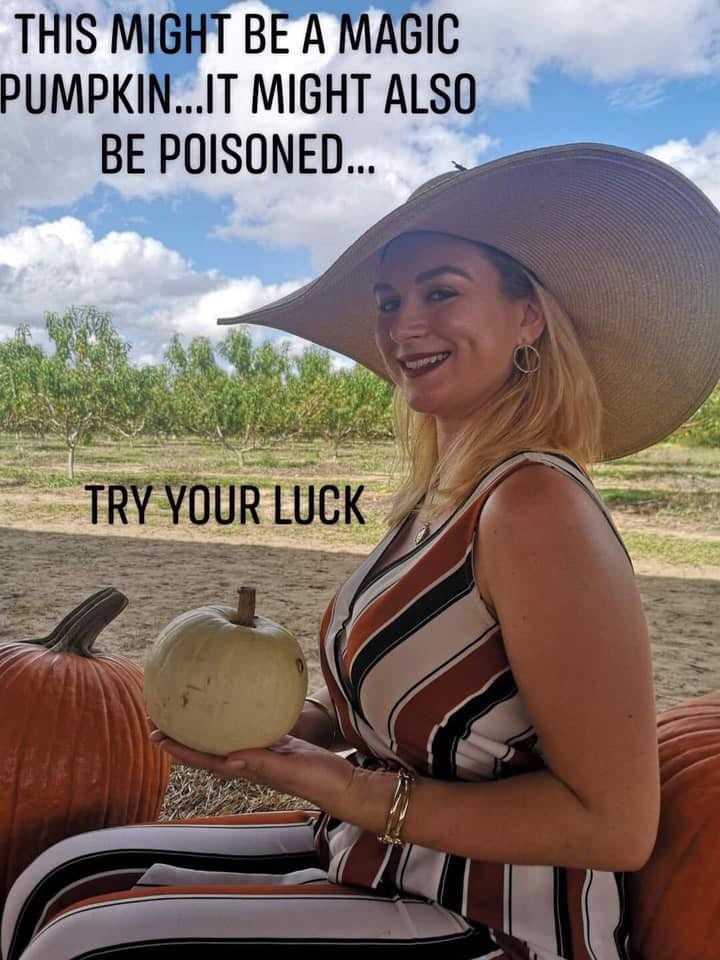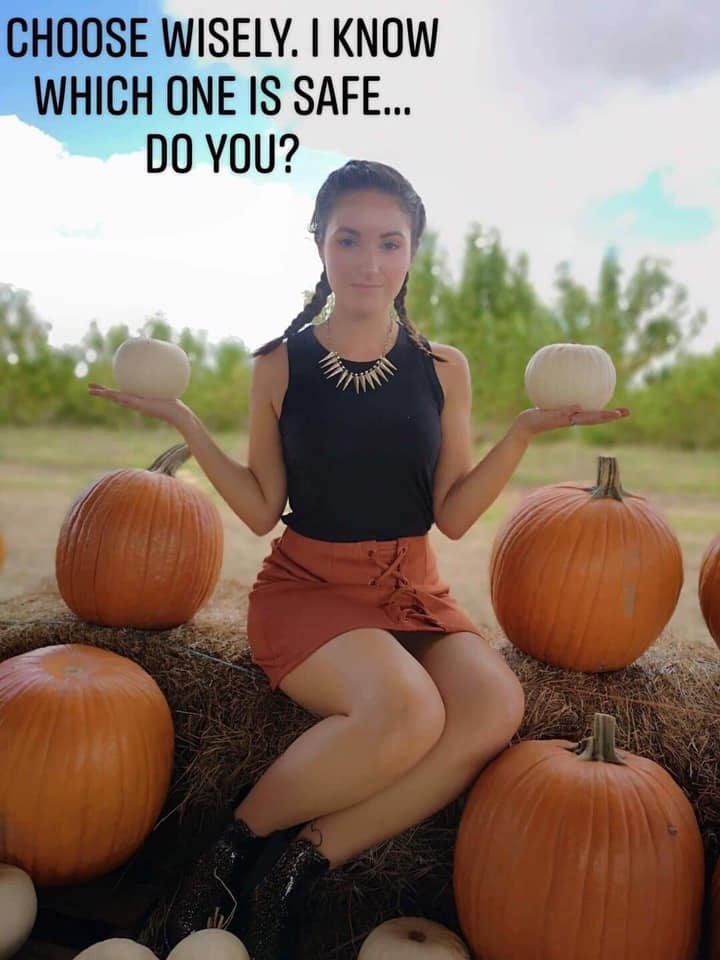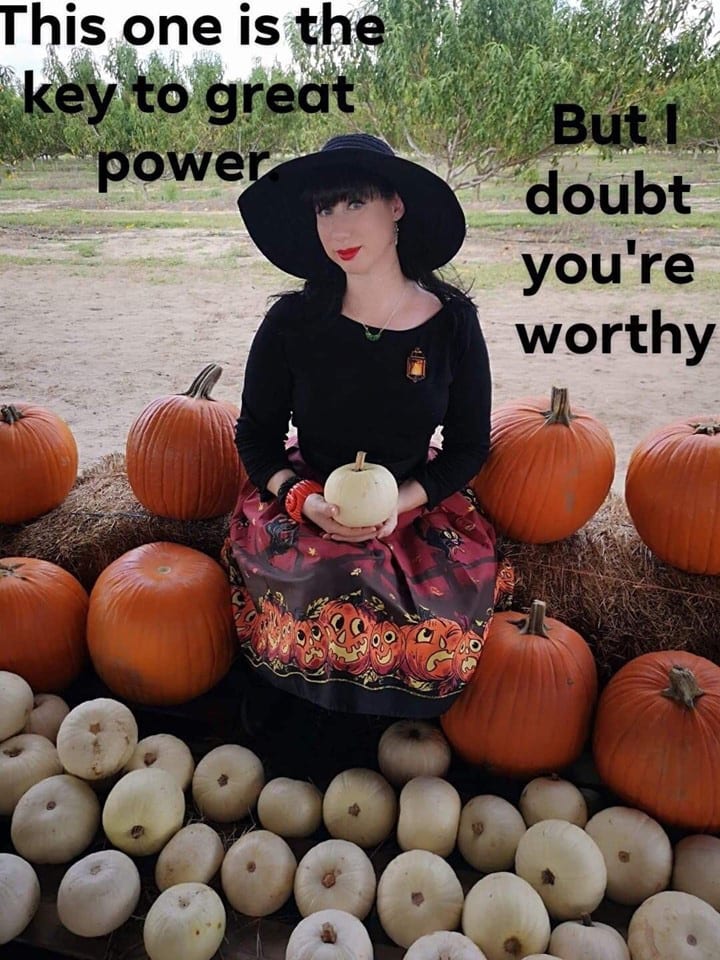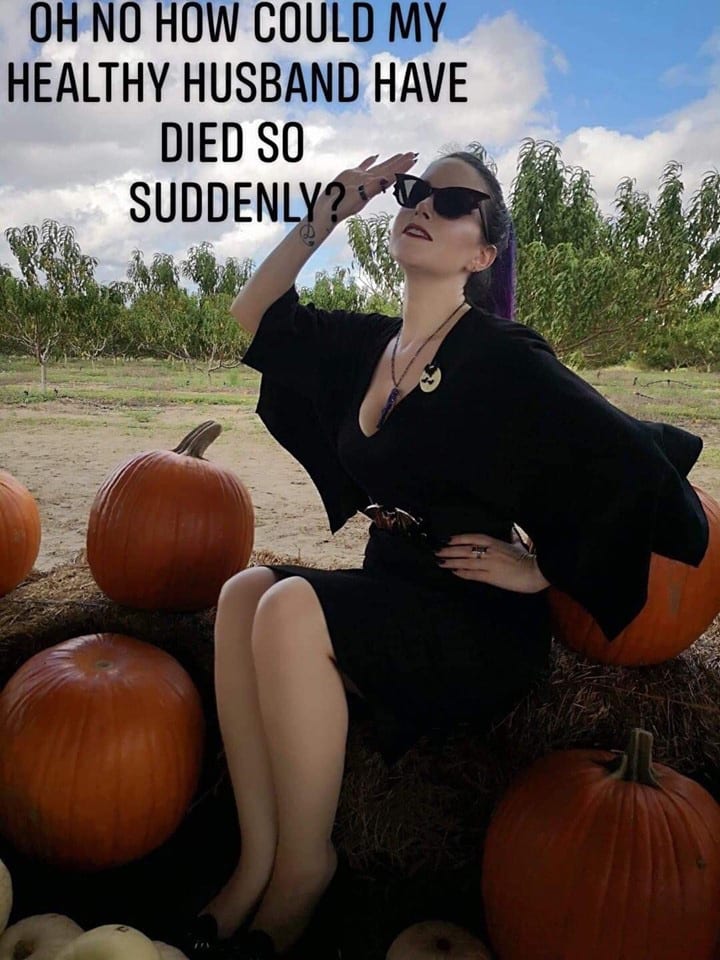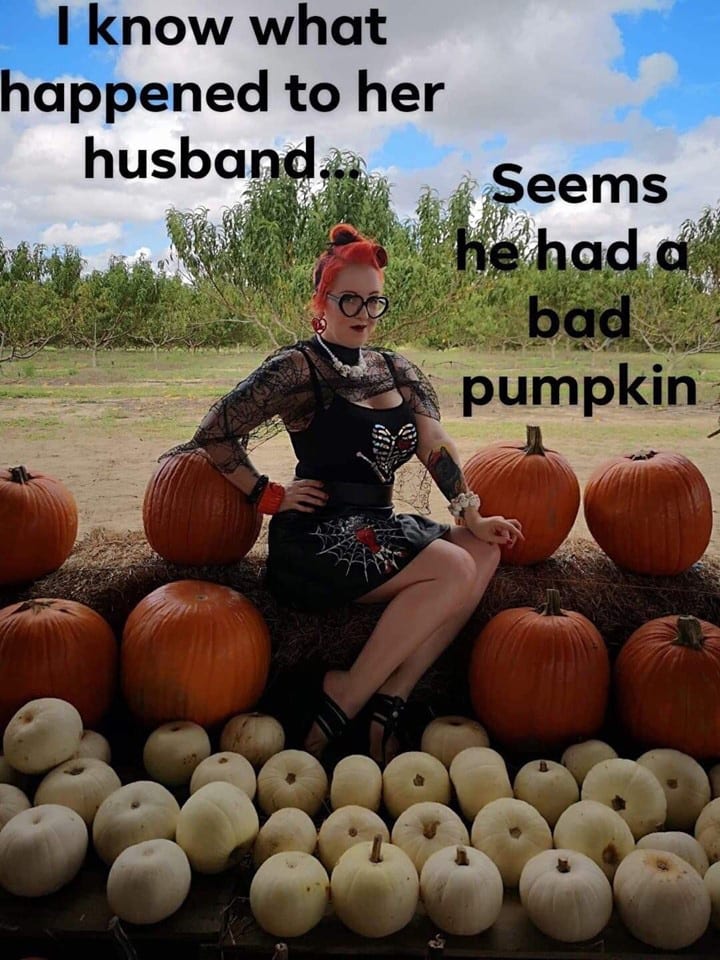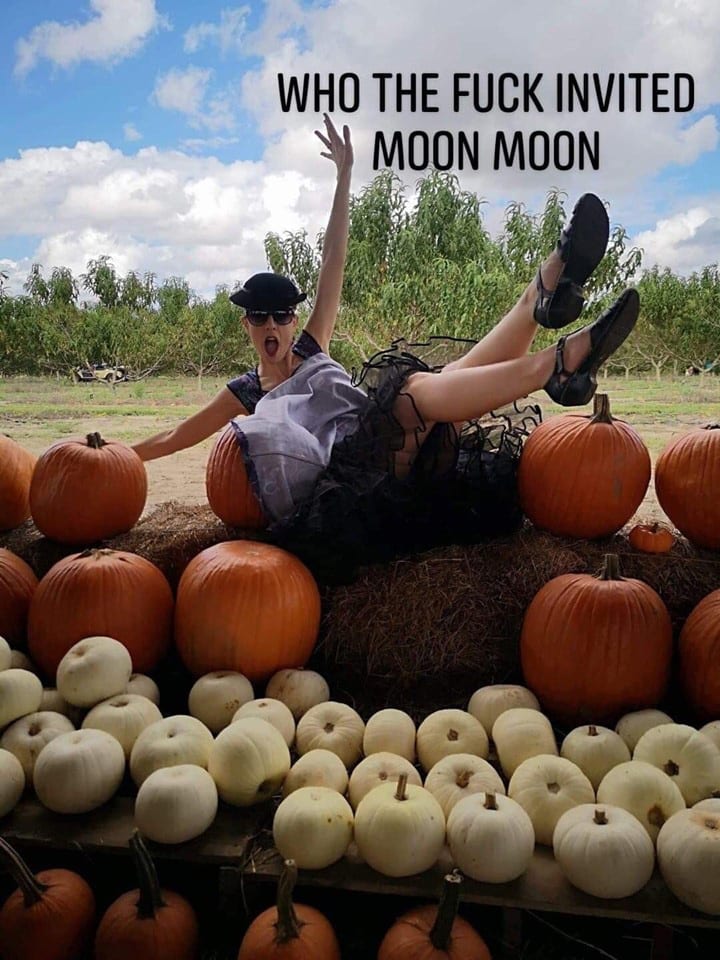 Pumpkin Patch Photos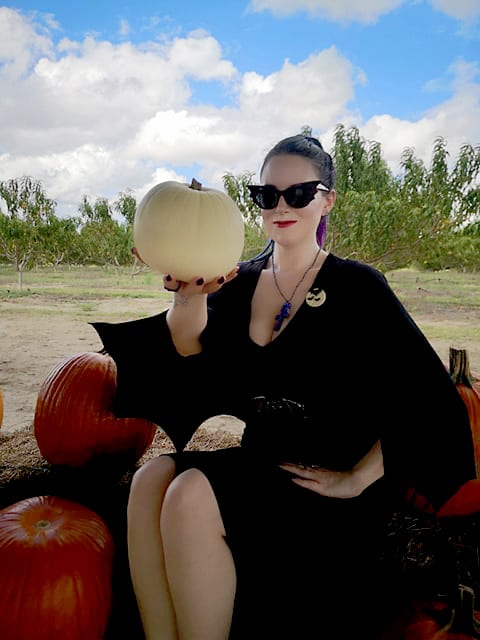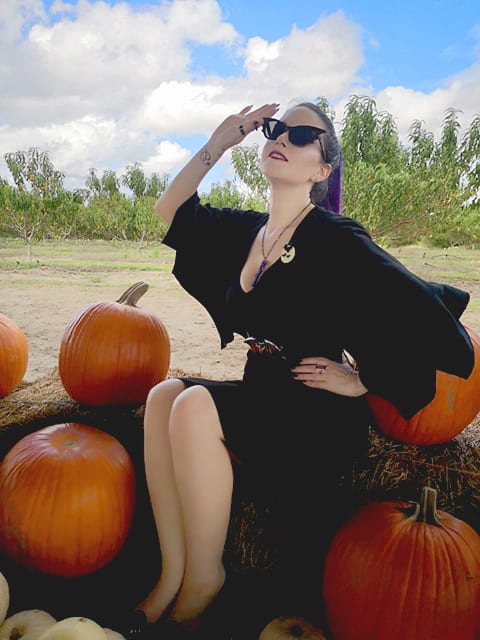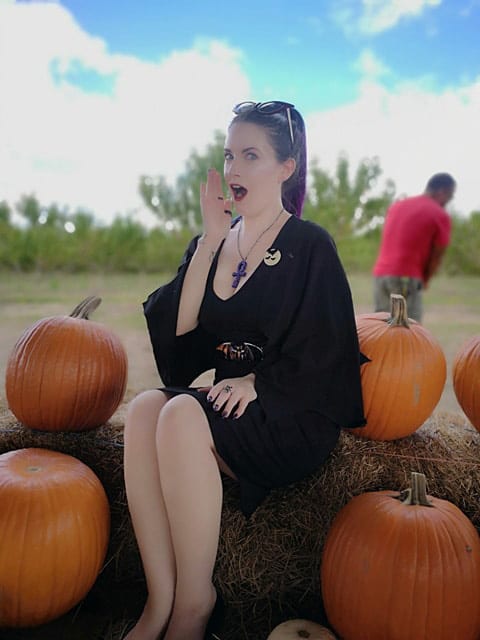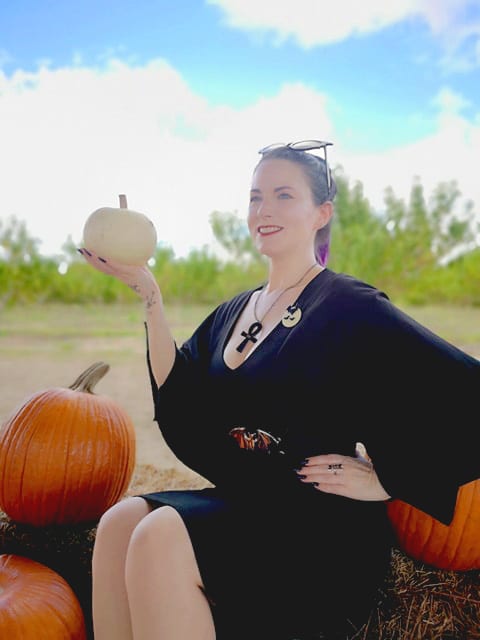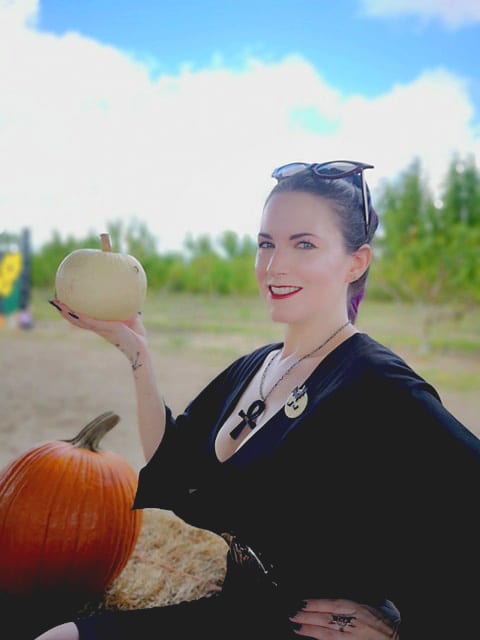 We really loved the pumpkin patch!
Fall Friends are Forever Friends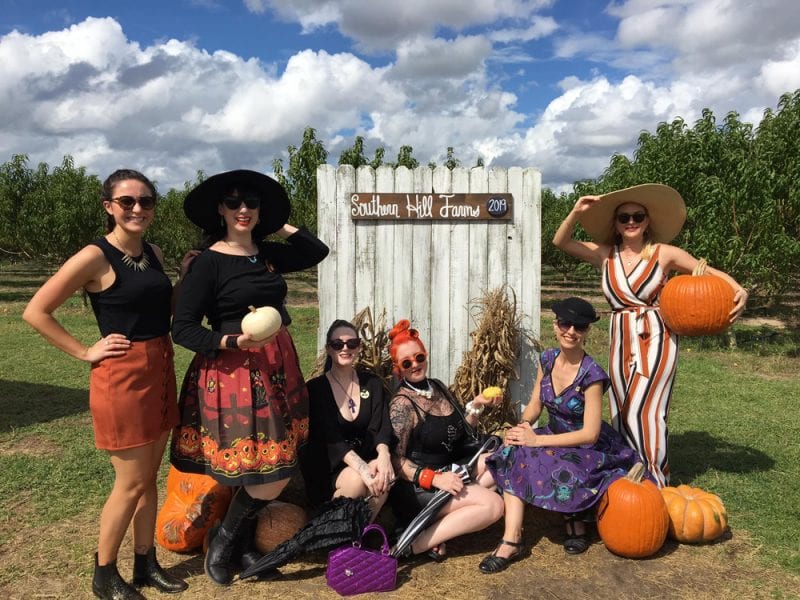 From L to R – Kristen, Melissa, me, Carlye, Regina & Riley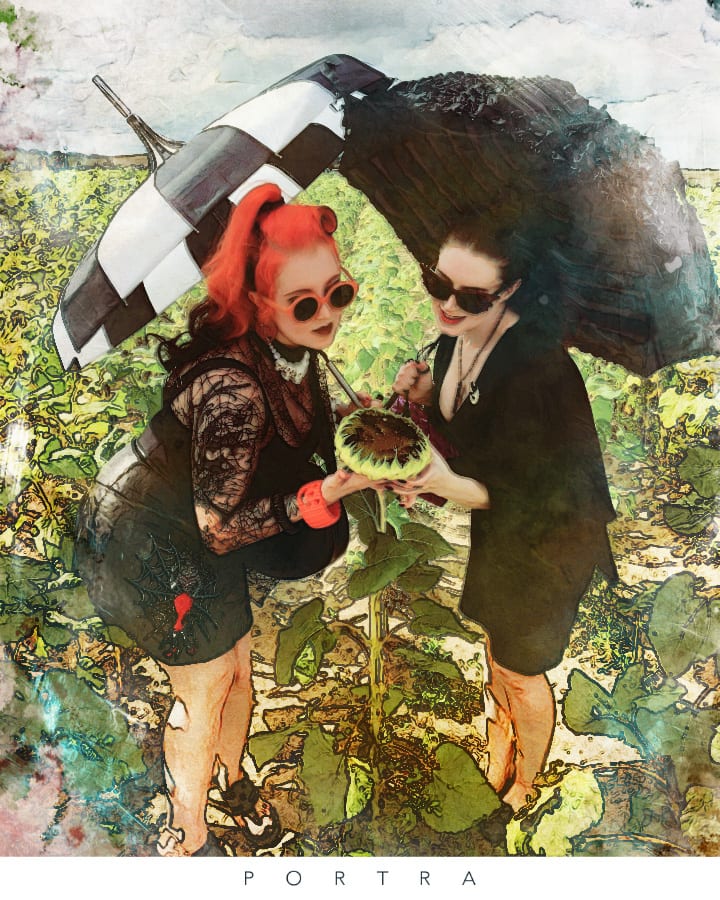 Me and Carlye in a field of dead sunflowers.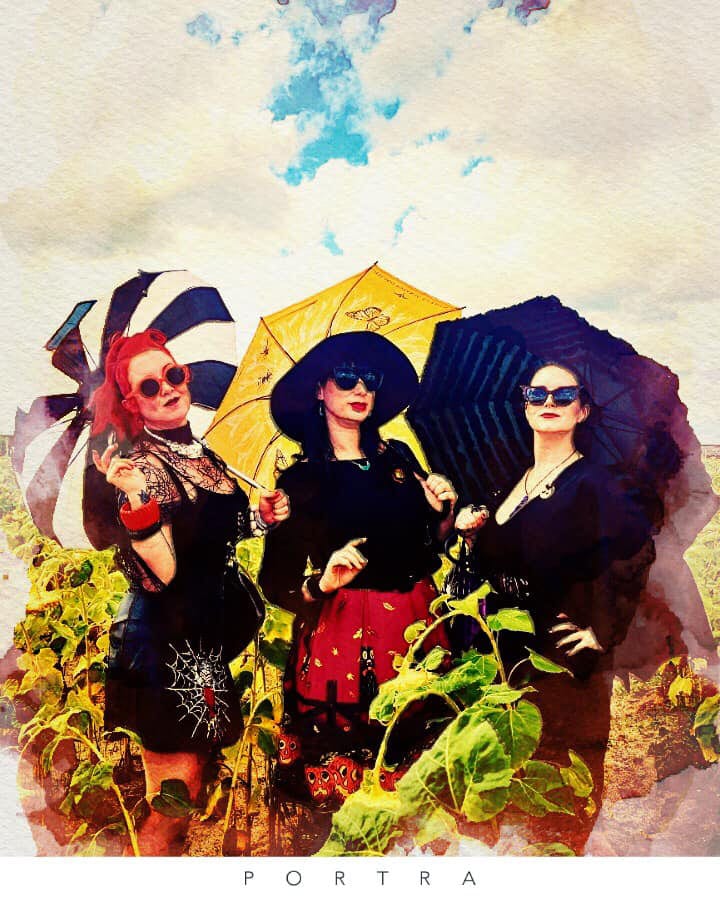 Melissa, Carlye & I standing amongst the dead sunflowers.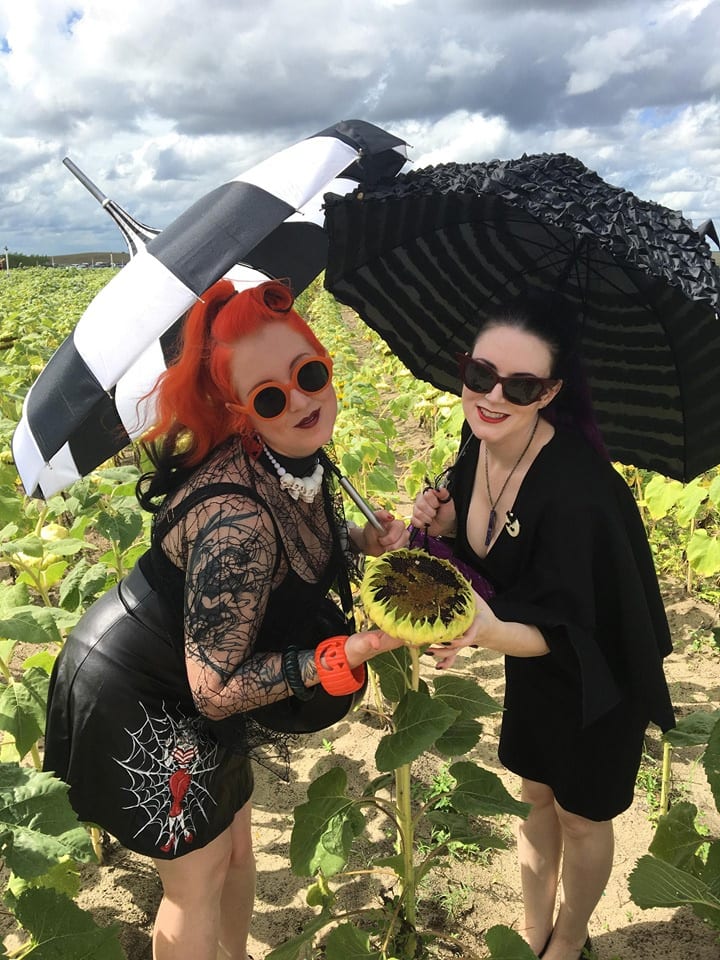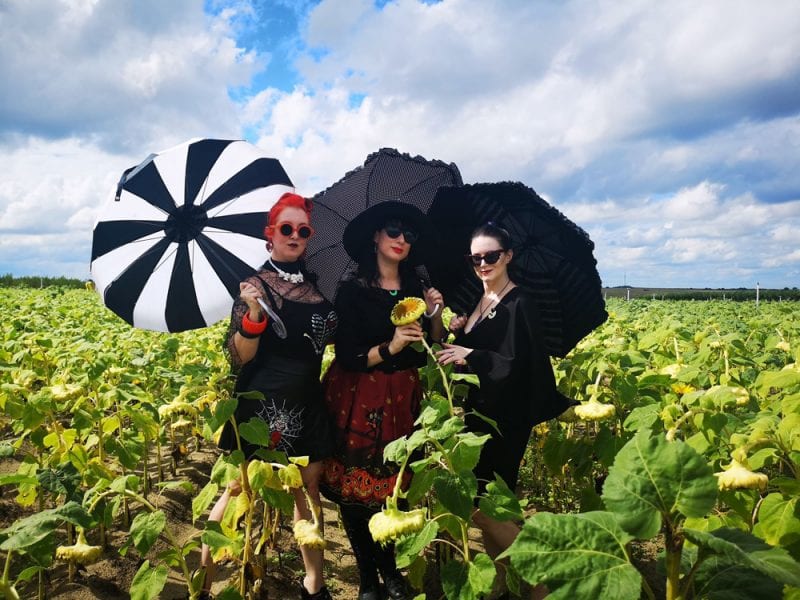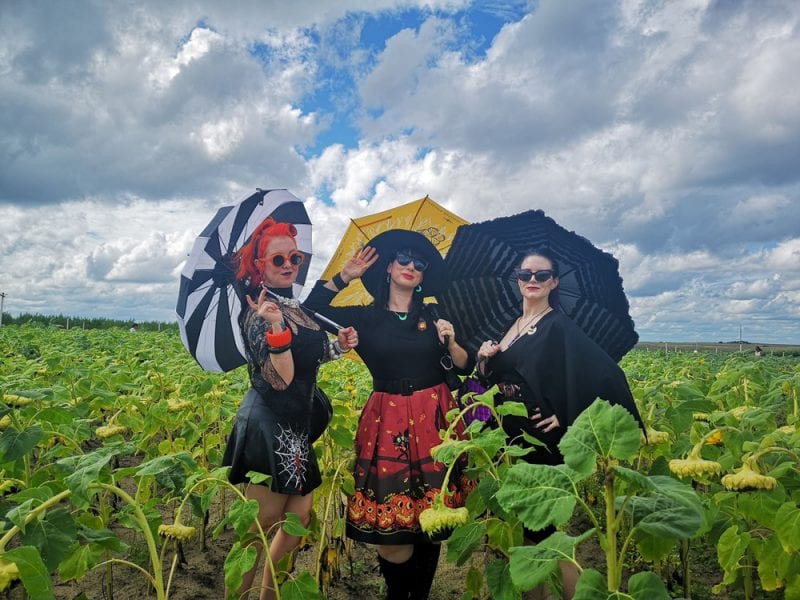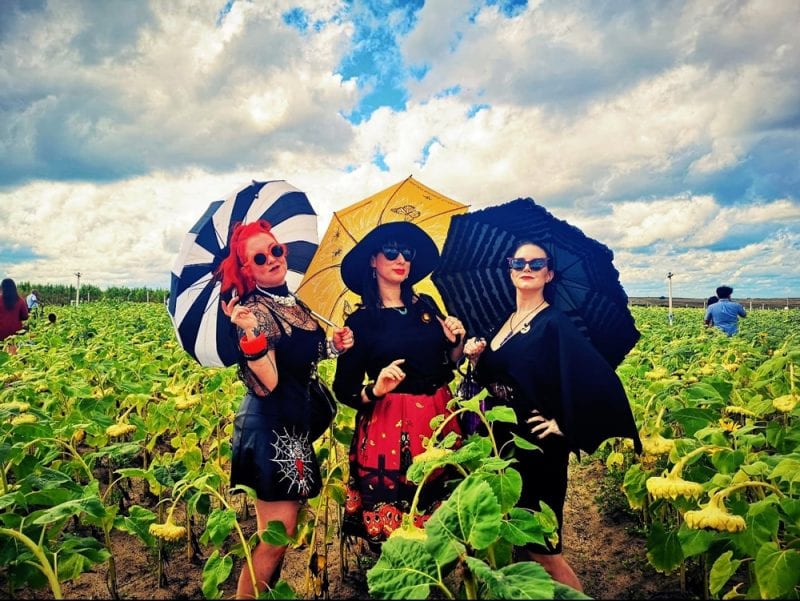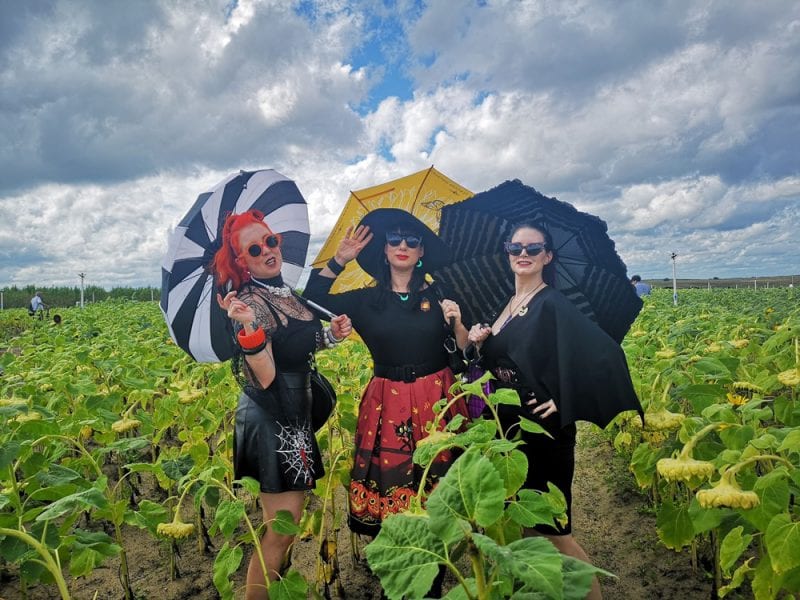 We actually had several people stop our group to take photos of us, which was fun. I'm wearing my Retrolicious Black Sleeved Creature Of The Night Wiggle Dress (size Small), my Kreepsville 666 Bat Belt, Strange Cvlt Black Bat Lydia Flats, Bunny Paige Ankh Necklace, and Carlye loaned me a gorgeous bat pin, as well as ruffled parasol. Carlye is wearing a Spellbound Stitches Bride of Rockabilly Hand Painted Skirt. She makes tons of gorgeous gothic fashion pieces that you can pick up via her etsy store Spellbound Stitches! You can also contact her for custom cosplay and other designs.
I shared some of the sites from the Fall Festival at Southern Hill on my Instagram Stories but didn't take photos of the attractions! Oops! They had carnival rides (stuff that spins and goes up and down), all kinds of food trucks, freshly made blueberry lemonade, apple cider and more!
What are you doing to celebrate Fall? Have you gone to any Fall Festivals?