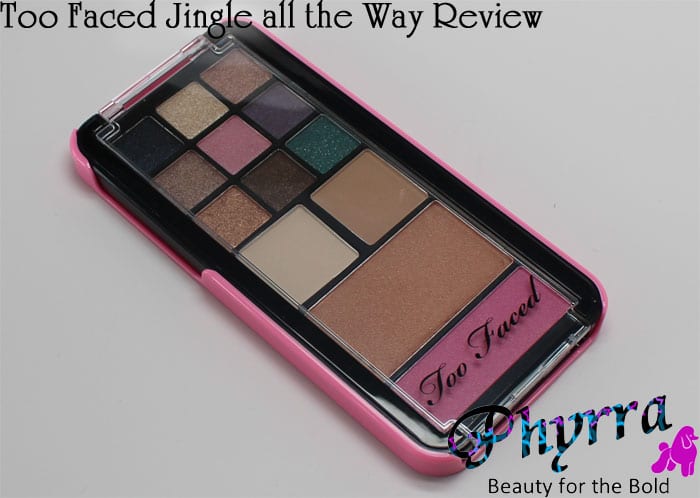 Happy Friday! Today I've got my last piece of the Too Faced Joy to the Girls Christmas 2013 collection to share with you. It's the Too Faced Jingle All the Way set. Jingle All the Way is a cute makeup case the same size as an iPhone 5. It comes with an exclusive iPhone 5 case in pink and gold chevron designed by celebrity decorator and TV personality Mary McDonald. While I don't have an iPhone 5 (I'm an android girl and I love my Samsung Galaxy Note II!), I still think this is a clever idea for a portable palette. There's an alternate iPhone 5 case available at Macys Let's take a look!
PR + purchased by me.

If you like this video, please subscribe and give it a thumbs up!
About Too Faced Jingle All the Way
Your phone should be as pretty and festive as your makeup, which is why Too Faced created this two-in-one Christmas gift. Start with the glamorous collection of touch up ready products, including 11 day-to-night shadows, a sexy bronzer, and a pretty pink blush. Pop out the palette and use the iPhone 5 case designed by celebrity decorator and TV personality Mary McDonald for a flash of style.
0.19 oz x 11 Eye Shadows
0.053 oz Blush
0.11 oz Bronzer
iPhone 5 Case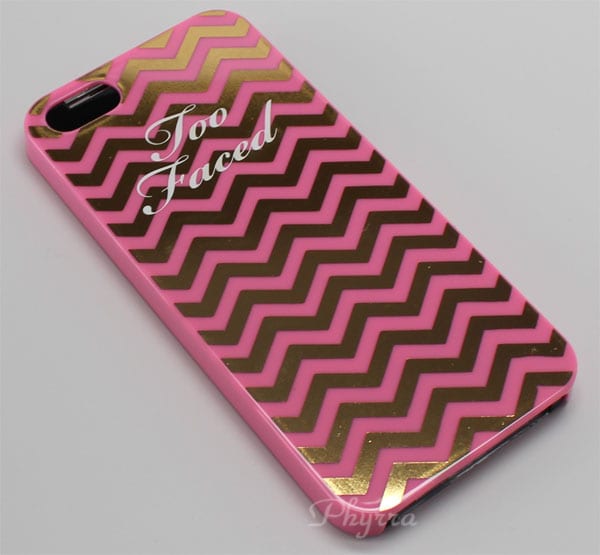 Jerrod Blandino says, "Take Too Faced to all your Christmas festivities with this cute and party ready phone case and essential face palette."
Price
$25 from Sephora. For the alternate case, try Macys. ($96 value)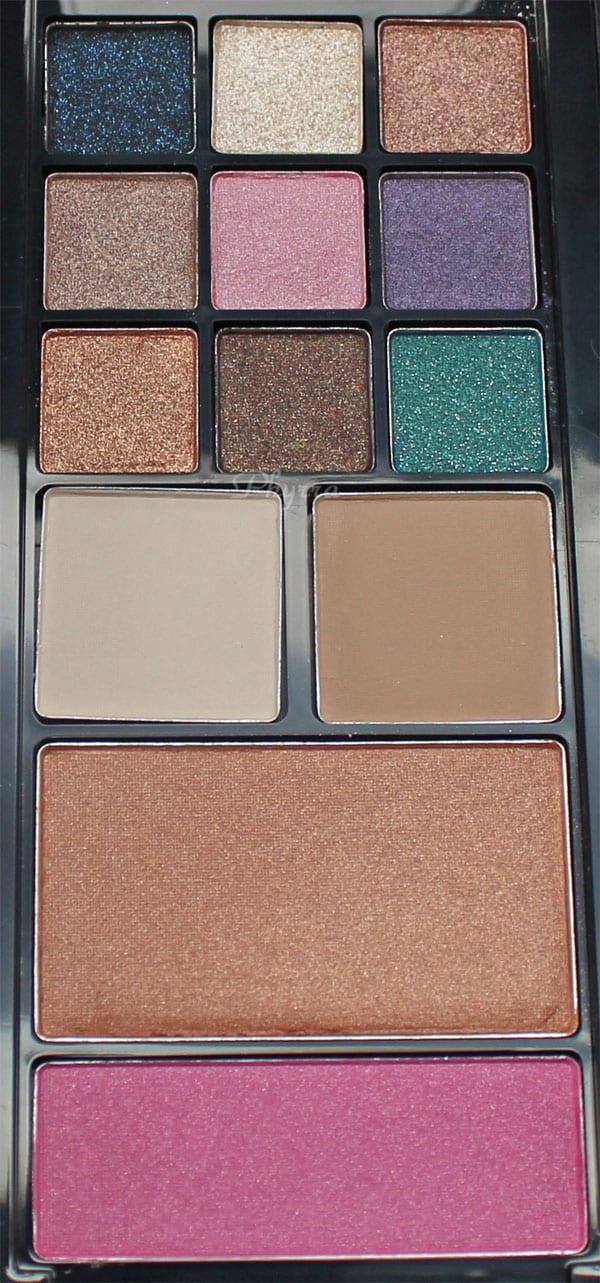 All eyeshadows swatched on primer. I always wear primer because I have oily, hooded lids. Without primer, my shadow will crease and melt off.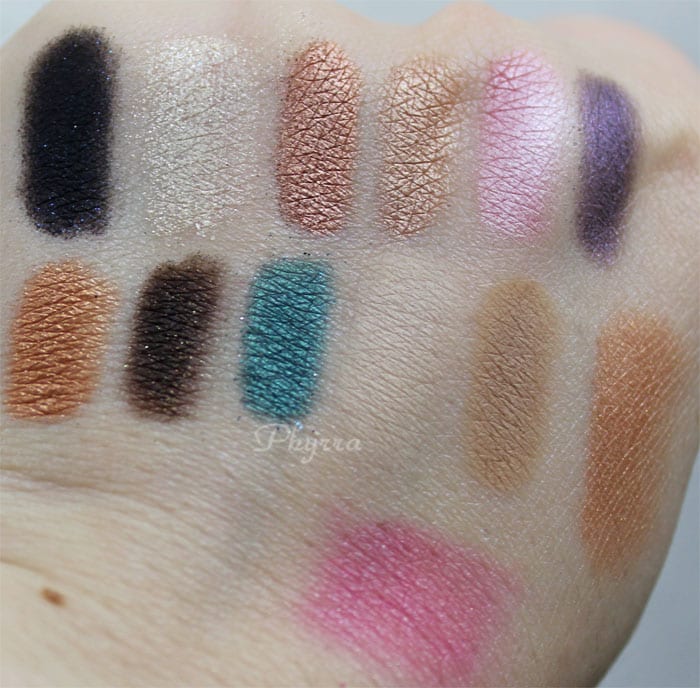 Shade 1
Black with blue sparkles, the blue sparkles aren't easily visible on the skin
Shade 2
creamy pale beige vanilla shimmer, little bit of fallout
Shade 3
muted copper metallic
Shade 4
light fawn brown
Shade 5
pink with a hint of lavender
Shade 6
beautiful purple with a smoky quality
Shade 7
bronzey gold metallic
Shade 8
deep cool brown with gold iridescence and sparkle
Shade 9
teal with silver sparkle and a tiny bit of fallout
Shade 10
creamy beige matte
Shade 11
light brown matte
Bronzer
light shimmery bronzer
Blush
bright hot shimmery pink
Value
Your typical Too Faced Exotic eyeshadow is .06 oz for $18. You're getting .19 oz of eyeshadow, which I would value at just over $57 (the price of 3 full size TF exotics). A typical bronzer is $30 (24 oz) (and I chose the Endless Summer bronzer),  so this bronzer is valued at $13.75. For the blush I used the base price of the Full Bloom Blushes of $19 at .04 oz, and this blue is valued at $25.17. This makes the value of the makeup in the palette $96. Add in $5 for the exclusive case and it's worth $101. That is worth well over the $25 price tag.
Overall, I think this is a cute, inexpensive palette that packs a lot of value into a tiny package. If you're an iPhone 5 user, this would be a cute palette to add to your collection. Or give as a gift. My favorites in this palette are 3, 5, 6, 7, 9, 10 and the blush.
See the rest of my Too Faced Joy to the Girls Christmas 2013 Collection
Be Merry & Bright Review
A Few of my Favorite Things Review
All I Want for Christmas Review
What do you think of the Too Faced Jingle All the Way palette? Do you have an iPhone 5 or are you an android fan?