Happy Friday! Today I'm happy to share with you The Face Chart! If you're a makeup artist, think of this as a way to showcase ideas. If you're a makeup lover, think of this as being an adult coloring book. Wouldn't you rather color with your makeup than crayons?
The Face Chart

If you like this video please give it a thumbs up and subscribe!
Availability
The Face Chart
Price
$12 – Face Chart (30 pack)
$9 – Eye Chart (40 pack)
$18 – Face Eye combo (LE but will be re-offered in October)
$36 – Face Chart (100 pack)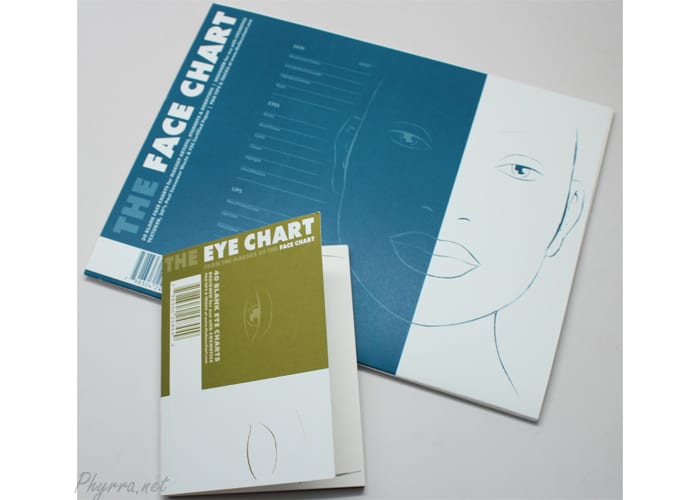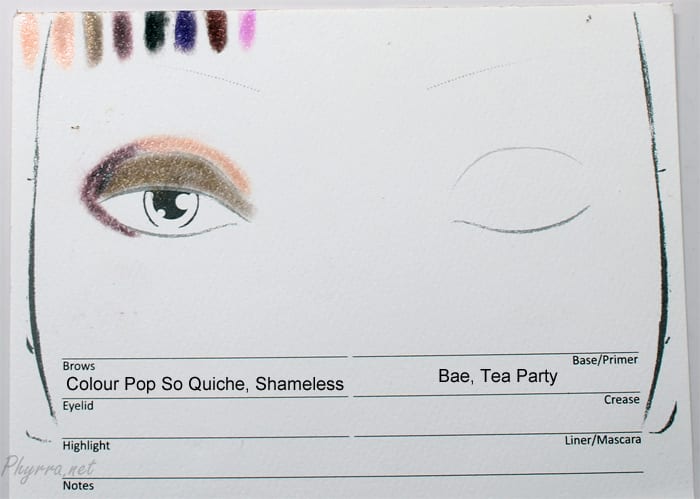 I made this playing around with the Colour Pop Fall colors.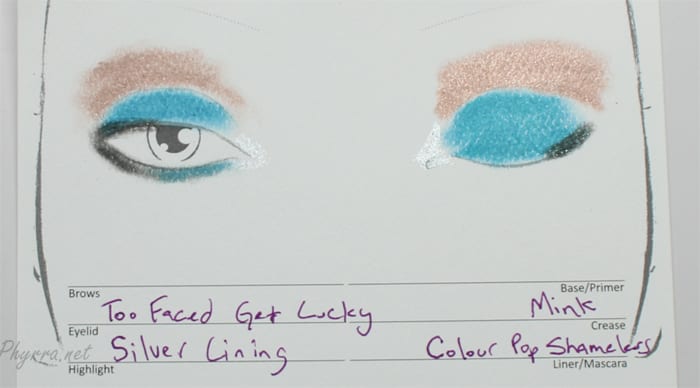 This was with the Too Faced Bulletproof Eyeshadow Pencils and Colour Pop Shameless as liner.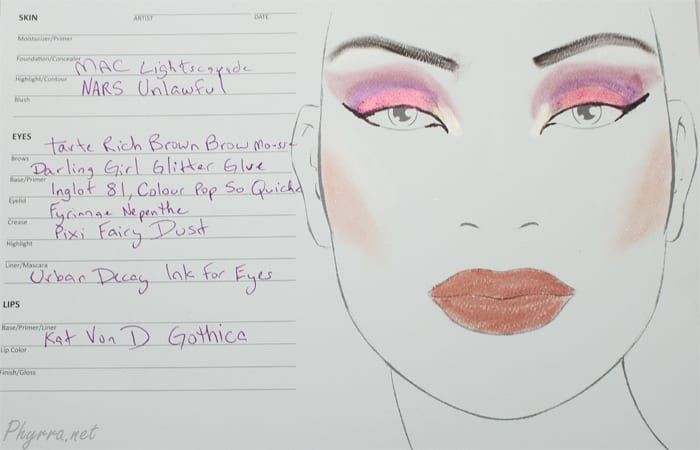 This was just playing around with different products, like lipstick and a base.
Yes, I have terrible handwriting. I prefer to type everything for a reason. My typing is legible. My handwriting is not!
You can use powder, cream or liquids on these papers. I found lipsticks and creams applied easily. Some of my eyeshadows, like Inglot 81 loose pigment, were a bit trickier. I tried using Darling Girl Glitter Glue to help it adhere, and it did help a bit, but made it hard to blend. I think the trick is finding the right tools for application on paper. I ended up using q-tips to apply most products. Small, stiff brushes are recommended. You can set and save your creation with setting spray that you buy from an art supply store.
The Face Chart was created by the talented Dustin Hunter. You can find him on Youtube, at his blog DustinHunter.com, Facebook, Twitter, and Instagram. You can follow the Face Chart on Instagram for awesome inspiration.
What do you think of the Face Chart? Is it something you'd enjoy?
Subscribe to Phyrra on Youtube. Pin with me on Pinterest. Have fun with me on Instagram.