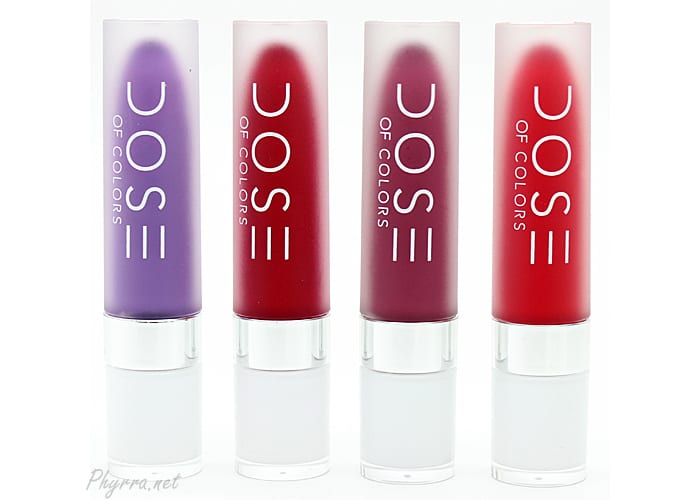 I made a video to show you comparisons between Dose of Colors Matte Liquid Lipsticks and my other liquid lipsticks. I also own Pretty Zombie Cosmetics, Kat Von D Everlasting Love, and Ofra Cosmetics.
Dose of Colors Matte Liquid Lipsticks Comparison
Price
$18 each
$63 for the bundle (which I purchased)
Dose of Colors is cruelty free and vegan.
Availability
Dose of Colors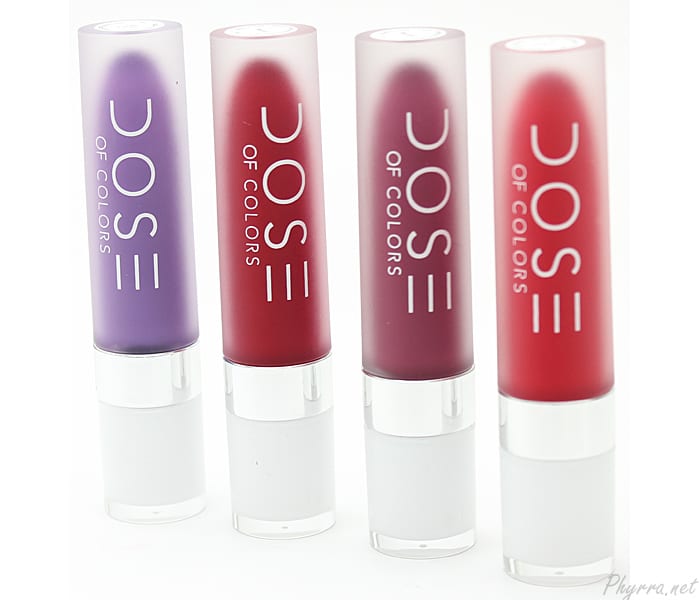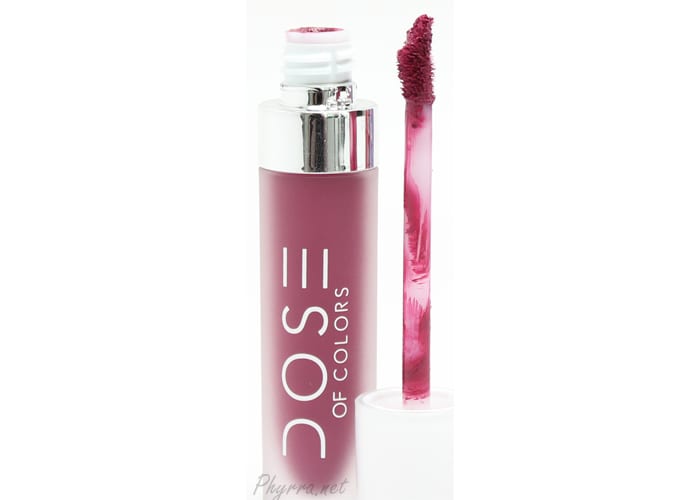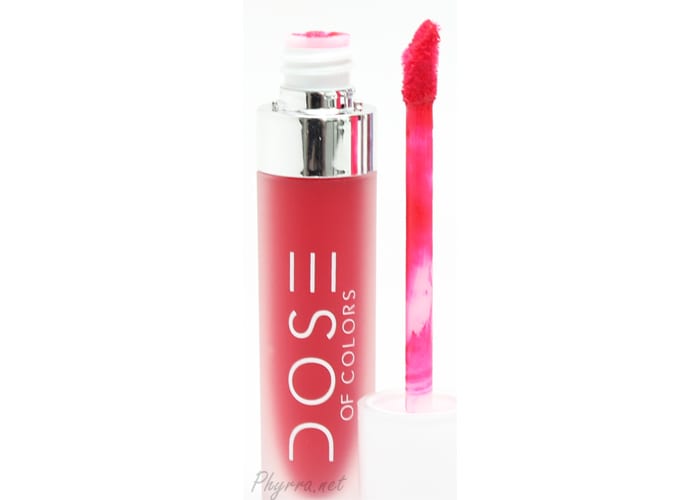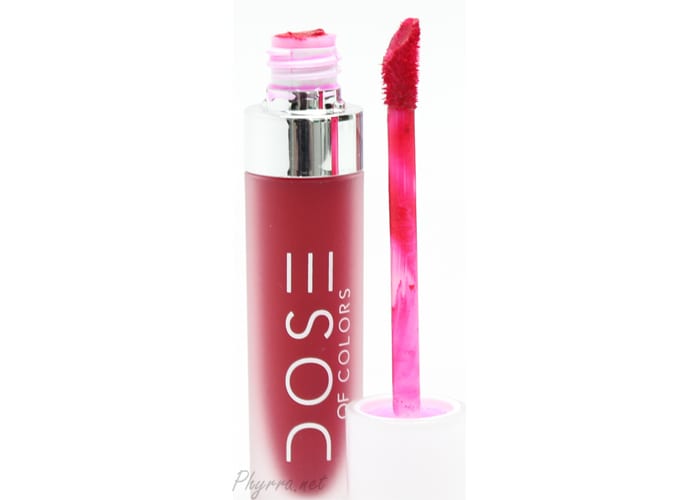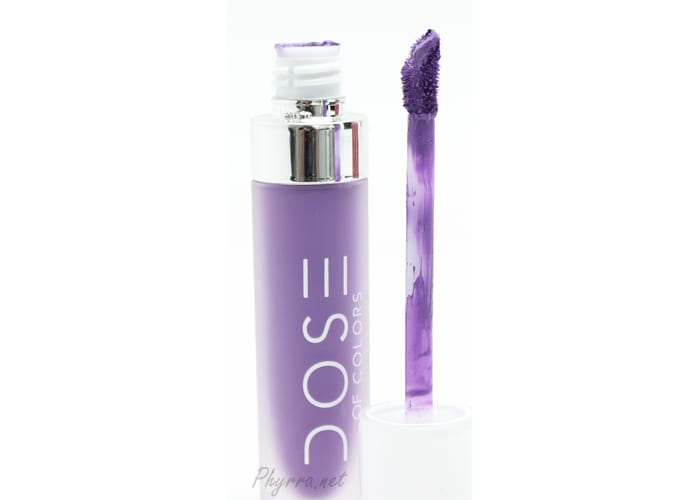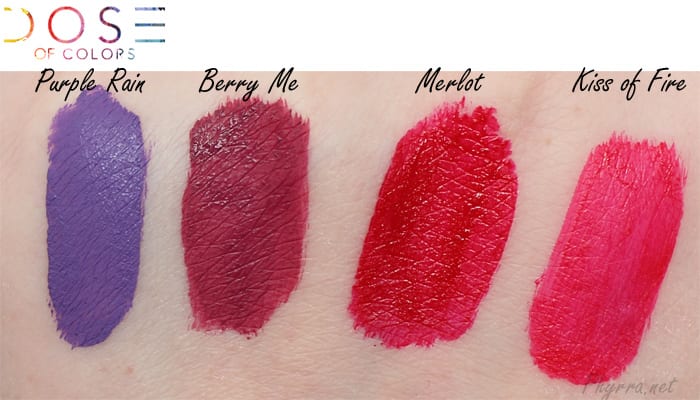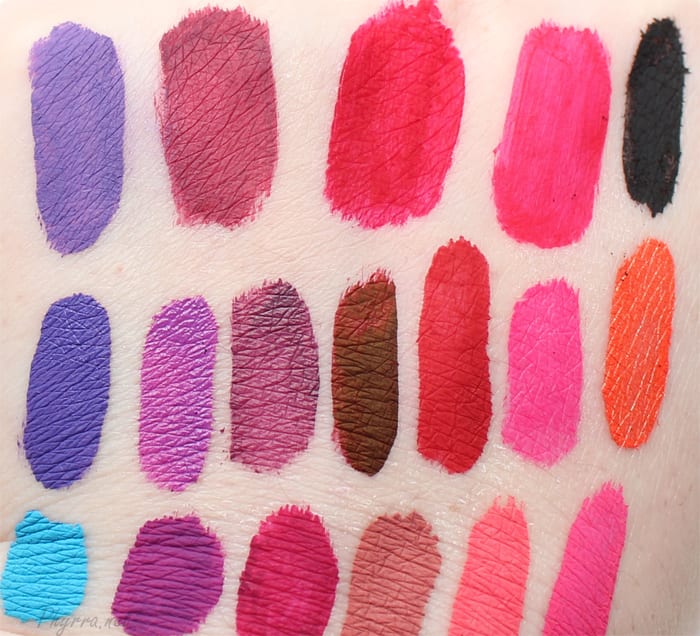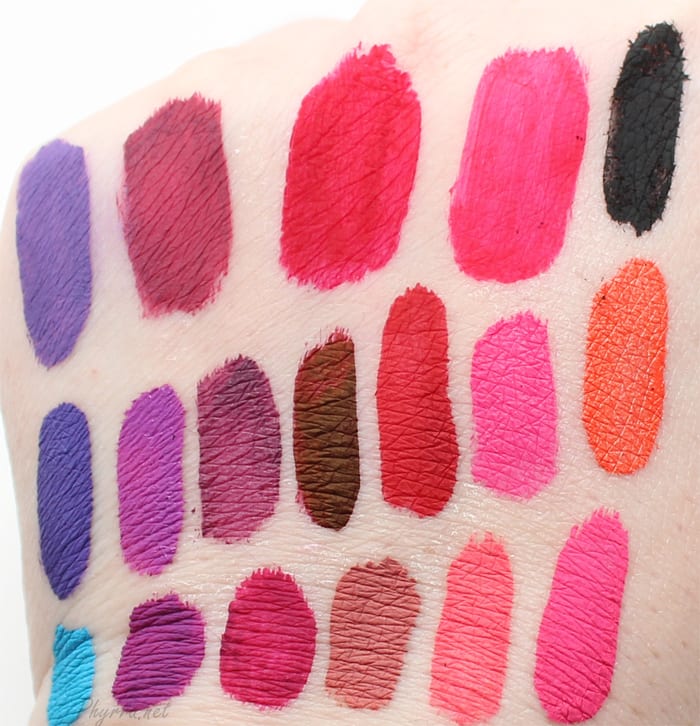 Dose of Colors
Purple Rain, Berry Me, Merlot, Kiss of Fire
Pretty Zombie Cosmetics
Black Cat, 3 Witches, Purple Poison, Blue Moon
Kat Von D
Vampira, Outlaw, LUV, Baus, Lolita, Jeffree, Backstage Bambi
MUA
Kooky, Criminal
Ofra Cosmetics
Surfer's Paradise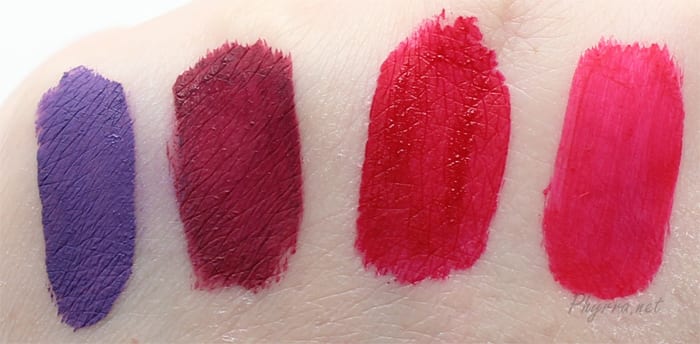 Purple Rain is a violet purple.
Berry Me is a red plum.
Merlot is a scarlet red.
Kiss of Fire is a cherry red.

If you like this video please comment and subscribe!
I do love the packaging for this line. I think it's sleek.
While I adore Purple Rain and Kiss of Fire, I was definitely the most let down with Berry Me. It's just not at all what I expected based off of the lip swatch on the website or off of their Instagram. Merlot was a disappointment because it wasn't a deeper shade.
When I do my review I will have photos of me wearing all the shades, and perhaps I'll fall in love with Berry Me and Merlot then.
See my favorite liquid lipstick formula or swatches of all my Jeffree Star Liquid Lipsticks!
What do you think of this comparison between all of my liquid lipsticks? Did you find it helpful? Are there any cruelty free long wearing liquid lipsticks I need to check out?