Not too long ago I received the Dermalogica Skin Hydrating Booster from iFabbo. It's touted as being great at improving moisture in the skin, so I treated it as I would a serum and used it underneath my daytime and nighttime moisturizers.
PR sample.
Dermalogica Skin Hydrating Booster Review
 About Dermalogical Skin Hydrating Booster
Hydrating fluid concentrate relieves dryness and fine lines. Help lift moisture levels and minimize fine lines by mixing into your prescribed Dermalogica Moisturizer or applying directly to parched skin. Hyaluronic Acid, Panthenol, Glycolipids and Algae Extract help restore moisture balance. Formulated without artificial fragrances and colors.
Ingredients
Water/aqua/eau, Glycerin, Panthenol, Melissa Officinalis Leaf Extract, Sodium Hyaluronate, Hydrolyzed Glycosaminoglycans, Glycolipids, Hydrolyzed Algin, Chlorella Vulgaris Extract, Sea Water, Glyceryl Acrylate/Acrylic Acid Copolymer, PPG-5-Ceteth-20, Phenoxyethanol, Ethylhexylglycerin, Linalool, Lavandula Angustifolia (Lavender) Oil.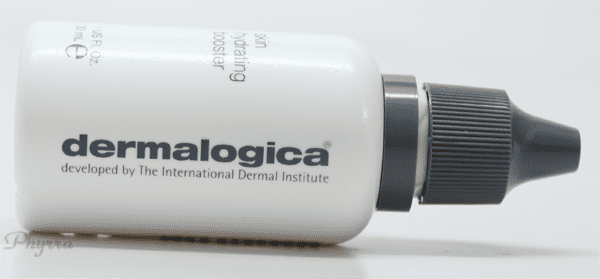 Price
$56 for 1 oz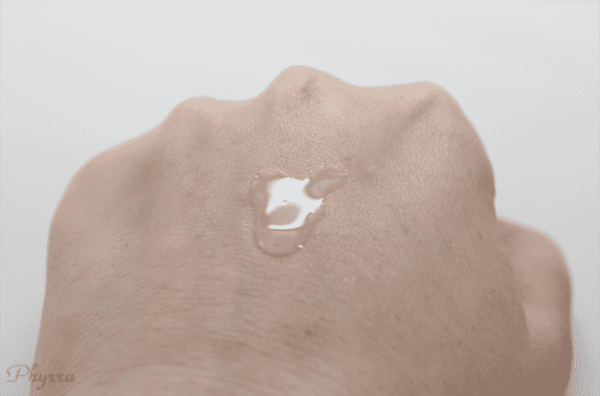 My Thoughts
This is a clear serum that absorbs quickly into the skin. It's supposed to be great at moisturizing dry skin. Unfortunately for me, it just didn't work with my skin type. I tried this product several times, treating it as a serum under my moisturizer, and trying it individually too. It was not moisturizing enough for my skin, especially under the eyes where I'm dry like the Sahara Desert these days.
Additionally, it caused me to break out on my forehead, nose and chin. If I had to guess, I think my skin had an adverse reaction to the lavender oil. Lavender doesn't always irritate my skin but with some ingredient combinations it will. I tend to avoid it because lavender that I can smell can trigger a migraine. Not fun!
Despite my issues with it, I think this would be a good product for oily skin or non-sensitive skin types. My friend Eugenia (who has oily skin) loves it and it did not irritate her at all. So it's definitely one of those products that may work for you even though it didn't work for me.
Finally I do feel that it's on the expensive side for a serum, at least for me, since it wasn't moisturizing enough. This is not one I would purchase for myself.
Have you tried the brand Dermalogica? Any favorite products? What are your thoughts? Let me know below!
Pros
Good for oily skin
Absorbs quickly
Cruelty free
Cons
Bad for sensitive skin, caused me to break out
Expensive
Not moisturizing enough for my dry skin
Last Updated on