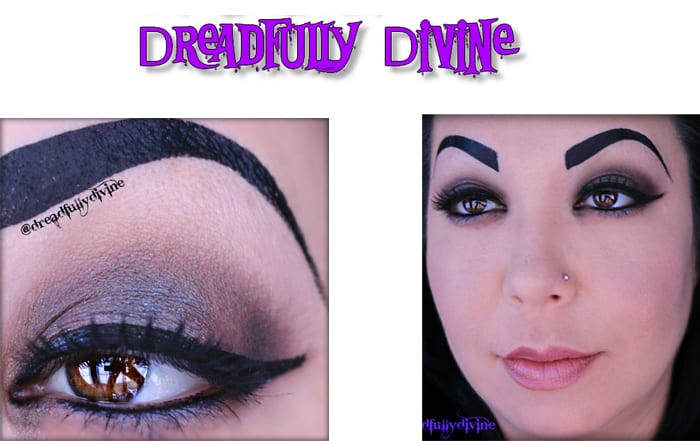 Today I have a look for you from the Darling Girl Once Upon a Time Inspired collection called Fairy Tale Romance. This look is by Kat from Dreadfully Divine. She's an avid makeup lover like I am 🙂
Darling Girl Once Upon a Time Look
Hello lovelies! I'm Kat from Dreadfully Divine. When Phyrra mentioned that she was going to be out recovering for a couple of weeks, I was horribly sad since I love her blog. So I muster up some courage, since honestly she has a HUGE fan base and it is quite intimidating thinking that you are writing for such a large audience and did a look for her blog. Those of you that do know my work, I usually do the bold and dramatic looks filled with bright colors and glitter. But I recently I have also been doing some more neutral based looks, just to mix things up. Hence the creation of this look. While it is done with neutral colors, it can be bold and dramatic depending on what lipstick you pair it with. Now I won't lie, I had to take a million and one photos to even look like a normal human being for my full face photo, since I am a master of the derp face. Like Phyrra, I am an indie makeup addict. As as matter of fact she is one of the reasons how I found out about indie cosmetics. So I thought that it was fitting to do a look from one of her favorite indie companies(and mine as well), Darling Girl Cosmetics.  I just recently got the Fairy Tale Romance Collection from Darling Girl Cosmetics and I had to use it. It is a gorgeous collection of neutrals that look wonderful on all skin types and you can be as bold or as neutral as you want with this collection which makes it to versatile. Just take a peek for yourself!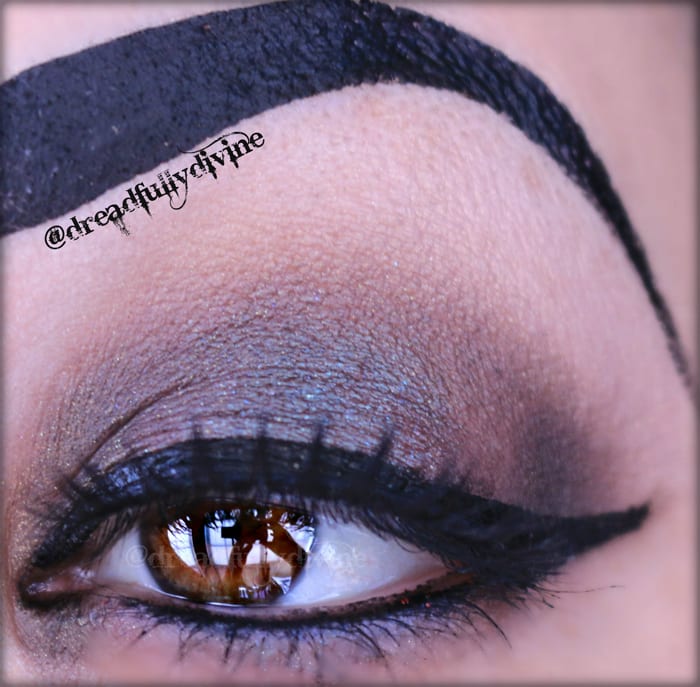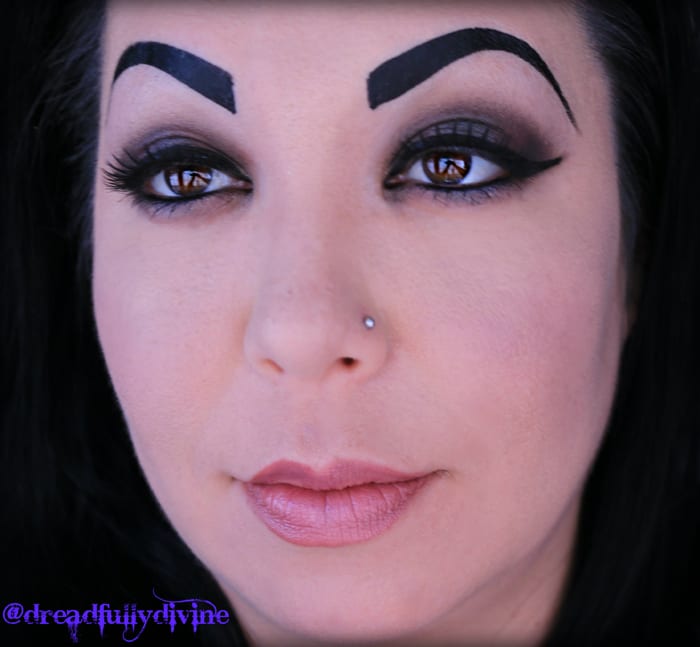 Products Used
Lunatick Cosmetic Labs Primer
Darling Girls (DG) I Smiled Once (crease)
DG ZZZIf I Only Had A Heart (highlight)
DG Walkers Applied with DG Glitter Glue (center lid)
DG Hot As Baelfire (on either side of Walkers)
DG Let's Hook Up (on either side of Baelfire)
Mac Cosmetics Studio Fix Foundation
Mac Cosmetics Studio Fix Powder
DG Koalification blush (for contouring)
DG Yes, Virginia Soft Focus Blush
Notoriously Morbid's Elizabeth's Burden Blush (for highlighting)
Oh My Lash Jo-Jo Lashes
DG Love Bug Gloss on my lips
Well, I hope that you enjoyed my look. I would love to hear what you think about the new Fairy Tale Romance collection. Will you be getting it? Thanks for reading and I hope to see some of you on my social media! Don't be afraid to pop over and say hi. I promise I don't bite, I just look angry because I have RFB. I also want to thank to Phyrra for the awesome opportunity and I wish her a speedy and fast recovery.
Follow Kat on Instagram.
Last Updated on