It's the most wonderful time of the year! I love Halloween and I'm so happy to be able to share Darling Girl Oh the Horror Halloween Collection with you. This is a HUGE collection of 22 complex colors. Let's take a look at these beauties!
Pr sample.

If you like seeing the Darling Girl Oh the Horror eyeshadows in action, give this video a thumbs up!
Price
$116.82 (full size set of 22 colors)
$49.50 (petite size set of 22 colors)
$5.90 full size
$2.50 petite size
All colors are swatched on Gosh primer. Since I have oily, hooded eyelids, I never wear eyeshadow without primer. This is why I almost always swatch on primer.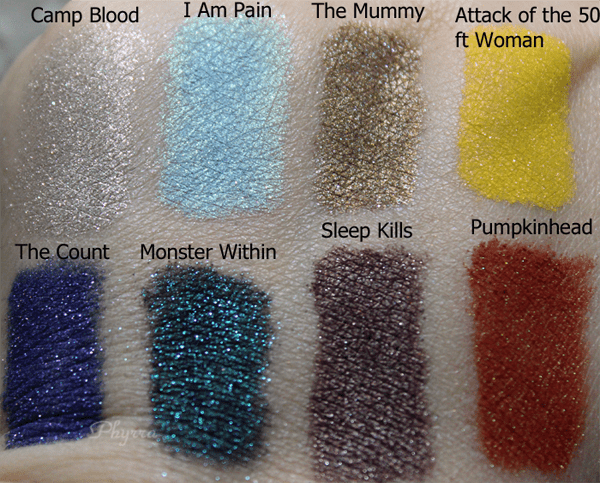 \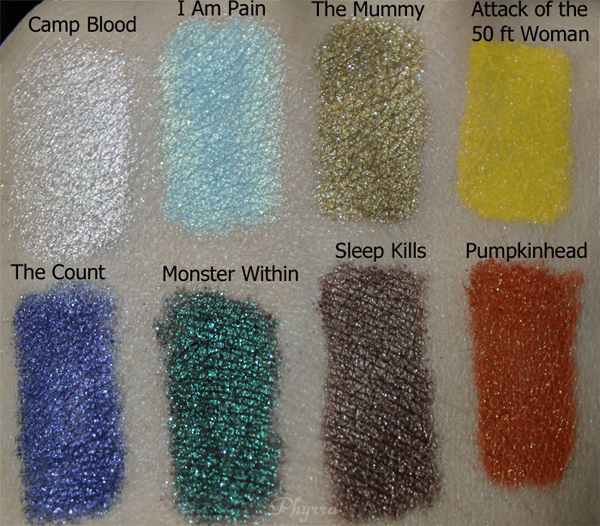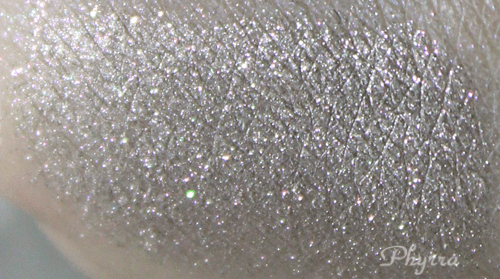 Camp Blood
Steely grey pearl loaded with color shifting red shimmer that shifts from pinky red to orange to gold.
My Take
Beautiful pale grey pearl with golden red shift and shimmer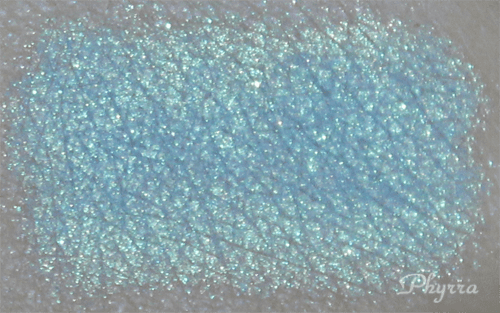 I am Pain
Pale icy blue with golden green to blue shift and glimmering green sparkles.
My Take
Pale icy blue with golden green iridescence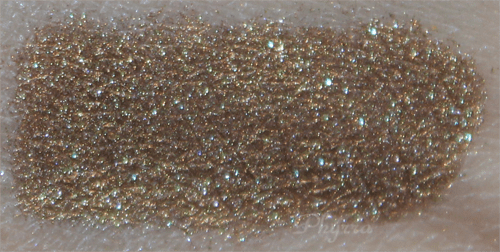 The Mummy
Shimmery metallic gold with color shifting iridescence that shifts from blue, purple to gold.
My Take
Antique metallic gold with blue-violet sparkles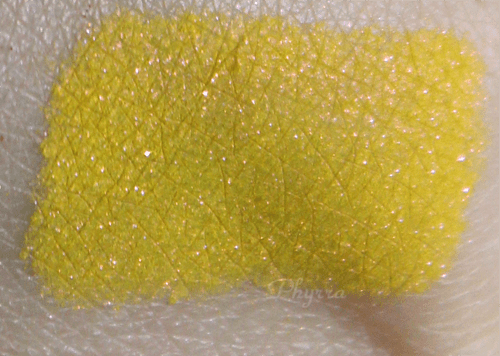 Attack of the 50 ft Woman
Bright sunny yellow with a gorgeous pinky red shift and pink color shifting sparkles.
My Take
Bright, velvety yellow with pinky red sparkles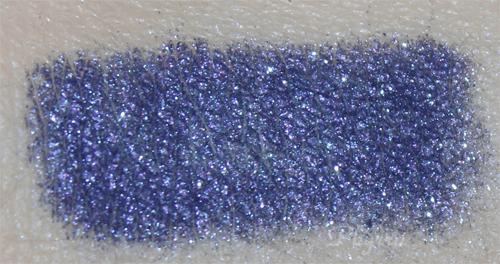 The Count
Royal purple with purple sheen and color shifting lavender iridescence.  The purple sheen gives it a lovely glow.
My take
Beautiful rich purple with lavender sparkle and sheen.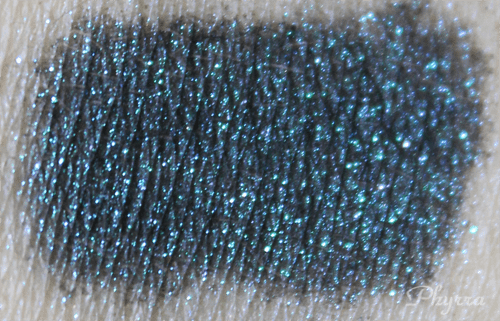 Monster Within
Soft black base with turquoise to  to purple-ish shift and teal iridescence that shifts to a soft orange glow at certain angles
My Take
Blackened turquoise with lots of sparkle.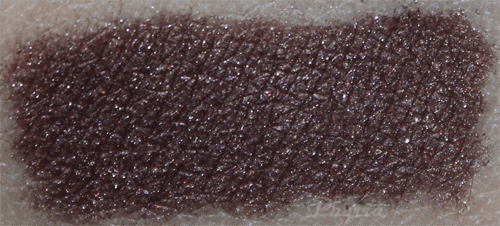 Sleep Kills
Dusty burgundy brown pearl with flashes of silver iridescence.
My Take
Bronzed Burgundy brown with silver iridescent. Really makes me think of the Illamasqua Sacred Hour collection.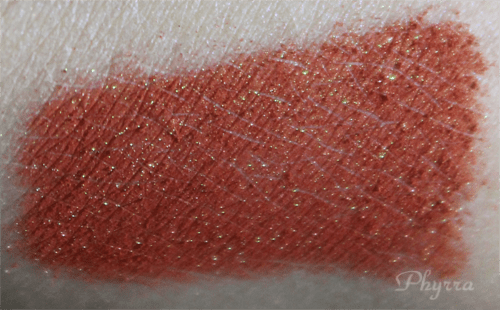 Pumpkinhead
Ruddy red with strong green flash.
My take
Rusty orange with golden green shift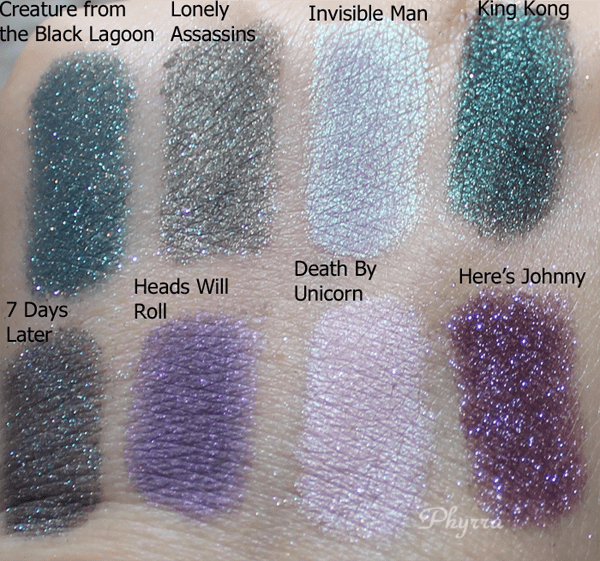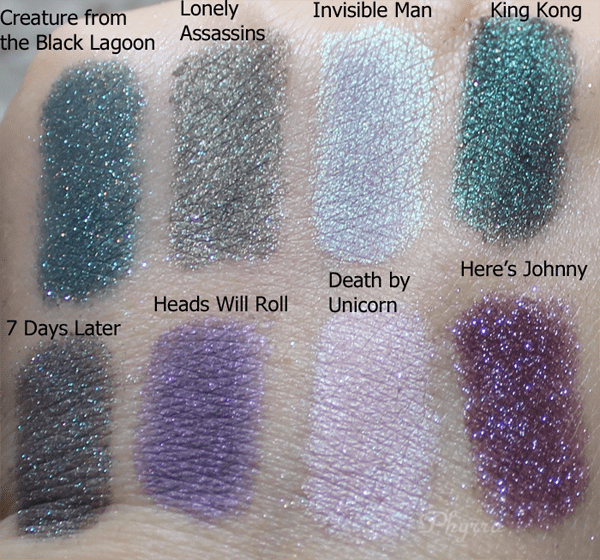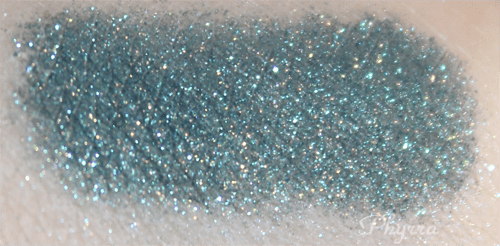 Creature from the Black Lagoon
Murky blackened aqua with golden sparks.
My take
Perfect. Blackened aqua with gold and aqua sparks.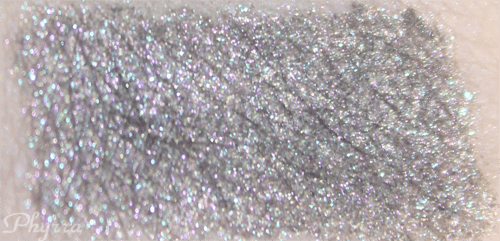 Lonely Assassins
Soft ashy grey with pink to golden green shift.
My take
Midtone grey with pink shift and golden green and aqua sparks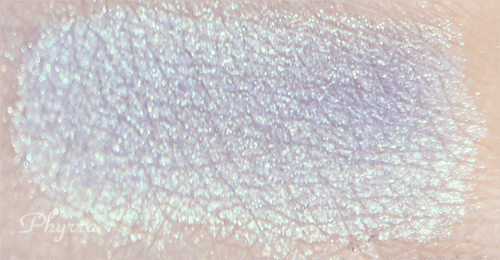 Invisible Man
Lavender with turquoise to violet shift.  Pictures don't really do this shade justice, it's so pretty and glowy and put it over a black base and you have a totally different color!
My take
Pale iced lavender with golden green turquoise shift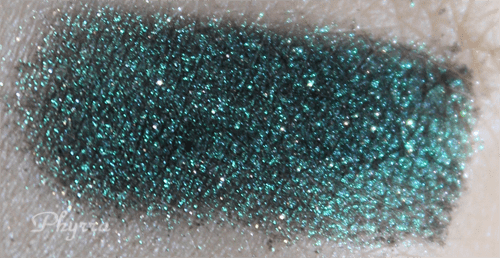 King Kong
Black with strong turquoise flash and silver and gold sparkles.
My take
Black with turquoise shift and tons of turquoise, silver and gold sparkles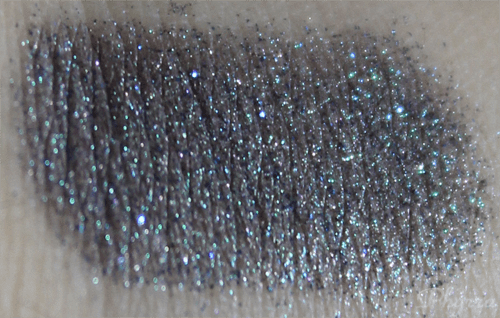 Seven Days Later
Antique silver with soft turquoise to pinky violet flash and a light dusting of royal blue sparkle.
My take
Beautiful antique silver with turquoise, aqua, violet and blue sparkles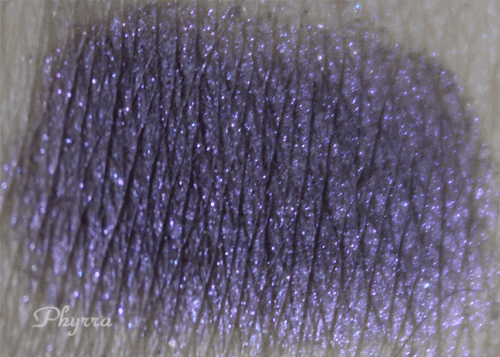 Heads Will Roll
Warm dusty purple with blue violet glow
My take
Dusty purple with pink and violet glow and pink, violet and aqua sparks. Ahhh, Voltaire's Headless Waltz.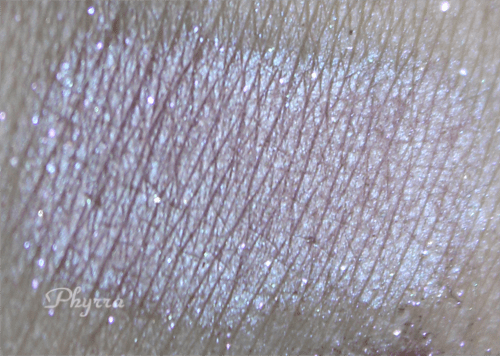 Death By Unicorn
Pale silvery pink with blue undertones and pink, bronze and blue color shifting sparkles.
My take
Pale pink with silver iridescence and pink and blue sparkles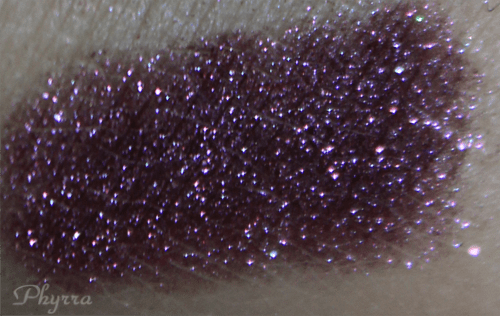 Here's Johnny
Blackened red with color shifting sparkle, at different light and angles you can catch a rainbow of hues from pinks, to gold to aqua's and purples!
My take
Deep plummy purple with tons of gorgeous pink, blue and violet sparkles. Red rum red rum!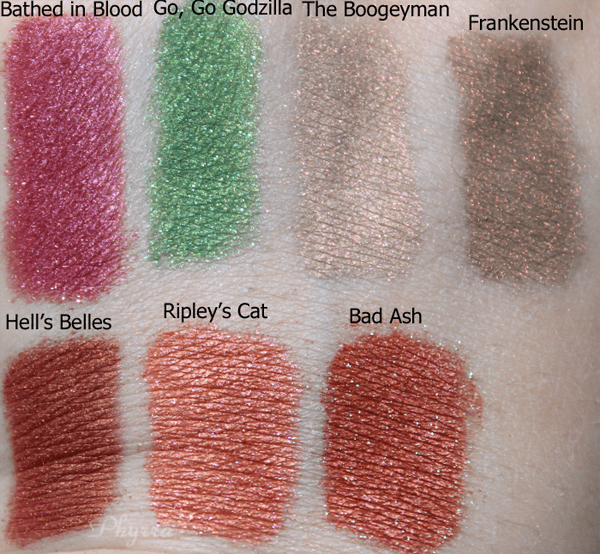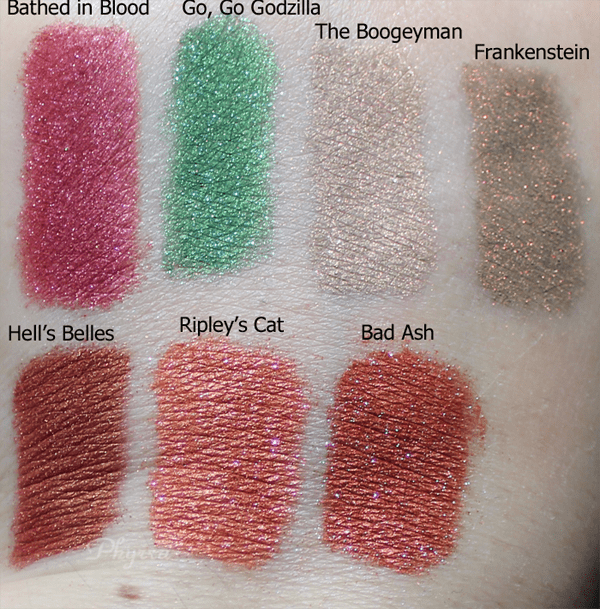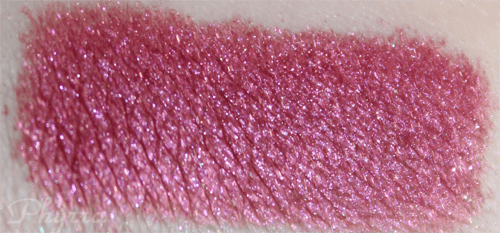 Bathed in Blood
Blood red pearl with pink iridescence and color shifting pink shimmer.
My take
Beautiful red with pink iridescence. Vampirella, anyone?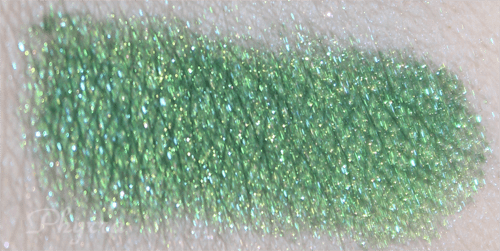 Go, Go Godzilla
Slightly bluish green with a shift from brilliant bright green to gold and color shifting aqua sparkles!
My take
Green with blue tones and aqua sparks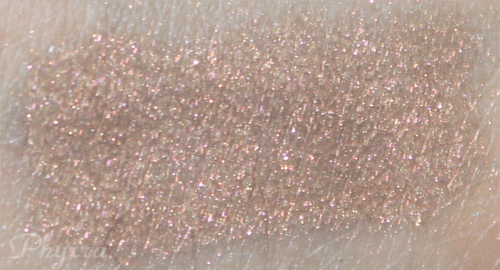 The Boogeyman
Sandy taupe with orange sheen and red sparkles.
My take
Pale sandy taupe with golden-orange sheen and tiny red sparks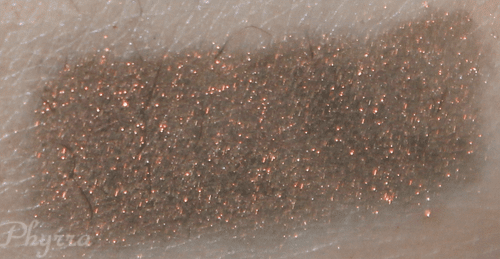 Frankenstein
Murky greyish green with strong copper shift.
My take
Greyish tape with copper iridescence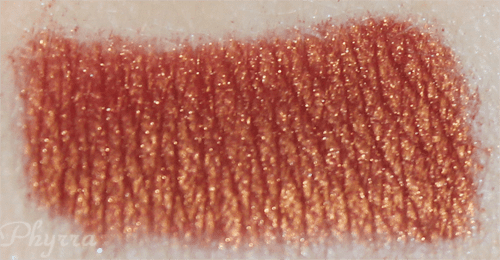 Hell's Belles
Bold  and sassy blue toned red with strong golden sheen.
My take
Red with golden iridescence
(I put this in because it was a color I requested, sort of with Halloween in mind, but is not an official part of the collection)

Ripley's Cat
Orange-y coral with pink and gold tones and color shifting iridescence that shifts from pinky red to orange to gold.
My take
Orange with pink and gold iridescence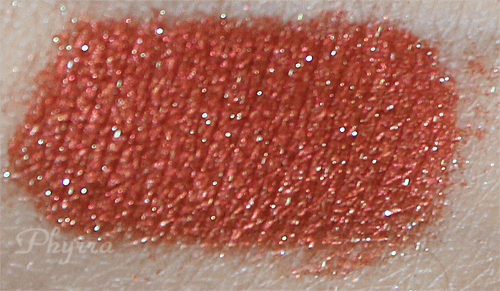 Bad Ash
Bold pearly copper with red tones loaded with color shifting aqua sparkles.
My take
Copper pearl with gorgeous aqua sparkles. Of course it makes me think of Army of Darkness and Ash aka Bruce Campbell.
My Favorites:
Camp Blood, I am Pain, The Mummy, Monster Within, Creature from the Black Lagoon, 7 Days Later, Death by Unicorn, Here's Johnny, Invisible Man, The Boogeyman, Frankenstein and of course Hell's Belles.
This is such a fun collection with a lot of great colors!
What are your favorites from this collection? What color combinations would you try?