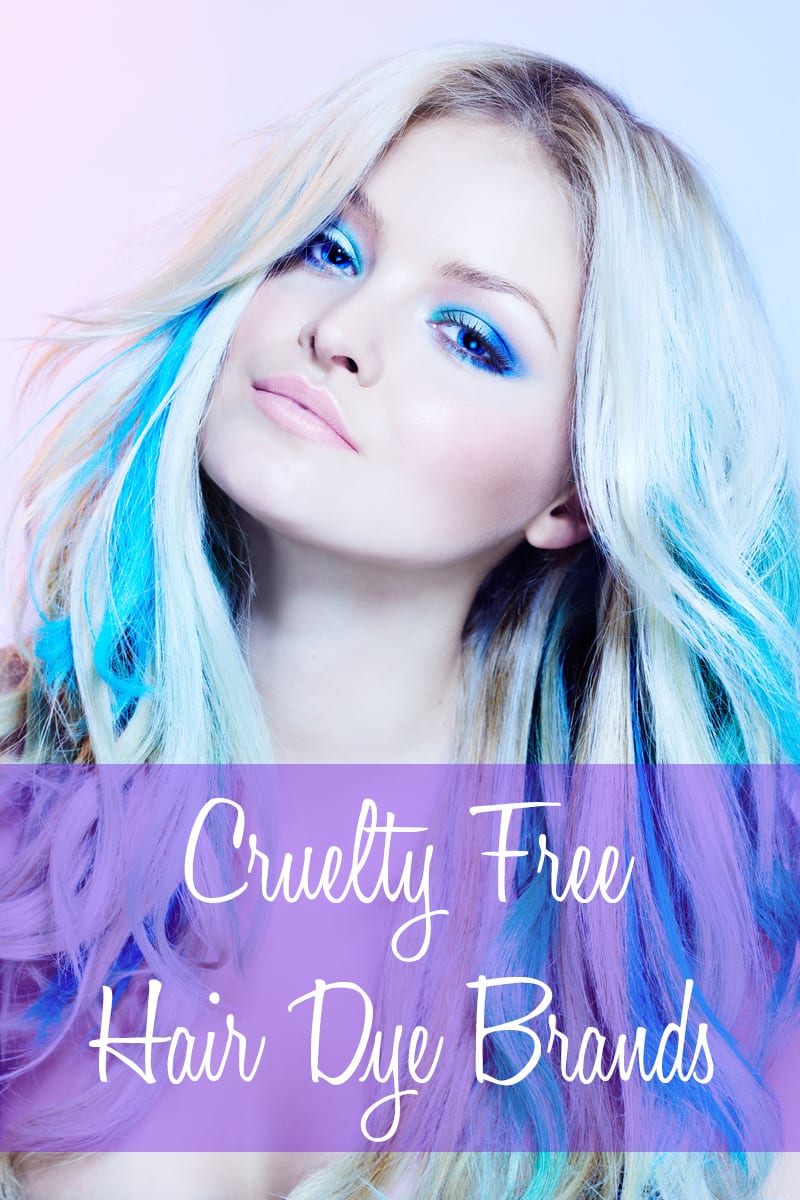 I wanted to share cruelty free hair dye brands with you today. I constantly get asked for recommendations for hair dye. Brands in bold are the ones I've tried.
Cruelty Free Hair Dye Brands
Arctic Fox Hair Dye
I've never tried this brand but they make vegan hair dye and they're big on Instagram.
EcoColors (Leaping Bunny Certified)
This is a non-toxic organic hair color system. I've never tried it. It comes in 24 inter-mixable shades complimented by a range of 5, 10, 20, 30 and 40 Volume Gel Activator Developers and Lightener for stunning blondes to gorgeous reds.
Good Dye Young
Good Dye Young is a fairly new brand that looks like they have amazing colors! I would love to try Narwhal, PPL Eater, Blue Ruin and None More Black to see how they perform.
Henna Color Lab (vegan)
Henna hair dye.
Herbatint
A cruelty free box dye.
Jerome Russel Punky Color
Cruelty free and easy to get ahold of.
Light Mountain
It looks like it's all 'office safe' colors.
Lunatik Hair Dye (vegan)
I haven't tried this but it comes in fun colors.
Lush
Lush has subtle henna hair dyes.
Manic Panic (vegan)
Manic Panic is a brand that has been around for a very long time and they offer bright colors in a semi-permanent formula. I've used Manic Panic a ton.
Morocco Method
They have henna hair color.
Naturigin
Natural based permanent hair dye in work safe shades.
Paul Mitchell (Leaping Bunny Certified)
Paul Mitchell is a professional brand and their salons are all over the USA. They have all permanent colors you could want.
Pravana
Pravana is a professional brand. They make permanent, semi permanent and demi permanent colors. They're probably best known for their Vivids and Neons lines. They're my favorite of the brands here.
Pulp Riot
Pulp Riot looks amazing! I want to try Aquatic, Jam, Velvet, Powder and Smoke. They look so good!
Smart Beauty
They're another brand that I haven't tried but they make 'normal' hair colors and some fun ones. They have pastel kits, too.
Special Effects
I have tried this brand. They've got great colors. They're sometimes a pain to get ahold of and people speculate that they try to create artificial demand.
Surya Brasil
They offer henna hair dye. I've tried their bath and body products.
Unfortunately, most of the brands you will find at the drugstore have been tested on animals, so I don't recommend them. Instead, if you're looking for budget-friendly drugstore prices, try Manic Panic from Sally Beauty Supply.
I'm definitely curious about how well Good Dye Young, Pulp Riot, EcoColors, Arctic Fox Hair dye, and Smart Beauty work.
If you've never dyed your hair yourself, I strongly recommend using the salon finders linked above to find a Pravana or Paul Mitchell salon near you and getting it done professionally. You'll be happier with the results.
If you want to try it yourself, Manic Panic, Jerome Russel Punky Color or Ion Color Brilliance are the best options in my experience.
Of the brands mentioned, my favorites are Pravana, Manic Panic and Paul Mitchell. I don't believe I've ever tried henna, as it's not as exciting as purple hair is to me. There are definitely more natural, permanent options than I thought existed.
More Hair Articles You Might Enjoy
What's your favorite brand of cruelty free hair dye?