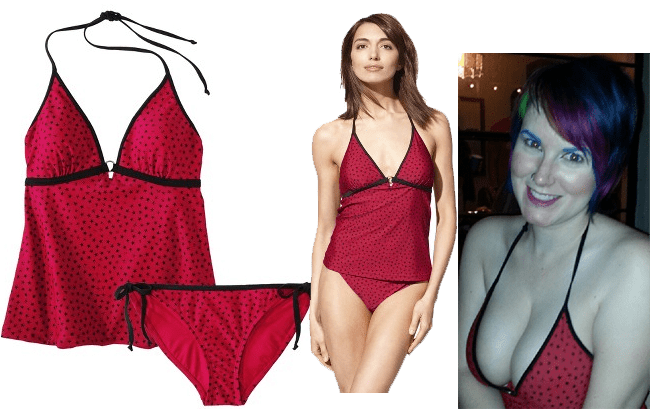 Saturday was my best friend's Birthday and Pool Party. I needed a new swimsuit for the event. As you probably know by now, I prefer Tankini swimsuits. I figured I'd stop into Target to see if I could find anything cute to wear and I did! Ray pointed out this red tankini with black stars and said "That one! That's the one you've got to try on." And he was right, it's awesome. It's a Converse One Star Mini-Star Tankini swimsuit. I love the mini star print and I find the ring detail at the bust very cute.

This is the sort of swimsuit that is perfect for lounging in the hot tub or splashing around in the pool. It's not meant for swimming laps, as it doesn't provide enough support for someone with my bust size, but it's perfect for what I wanted it for. It's also super cute.
What type of swimsuit would you wear to your best friend's pool party?