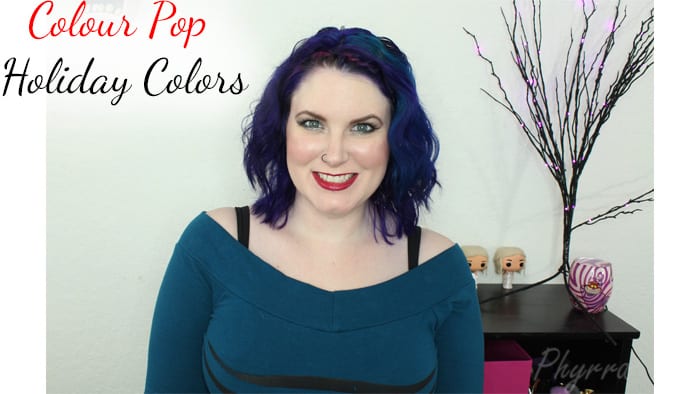 I've got a ton of Colour Pop Holiday Colors to share with you today. Nix the Nice and Forget the Fruitcake were sent for consideration. Not So Silent, Not a Box of Chocolates and everything else purchased by me.  All opinions are, of course, my own. All duplicate shades I've put into my giveaway pile for my upcoming holiday giveaway.
Colour Pop Holiday Colors
Colour Pop is proudly cruelty free.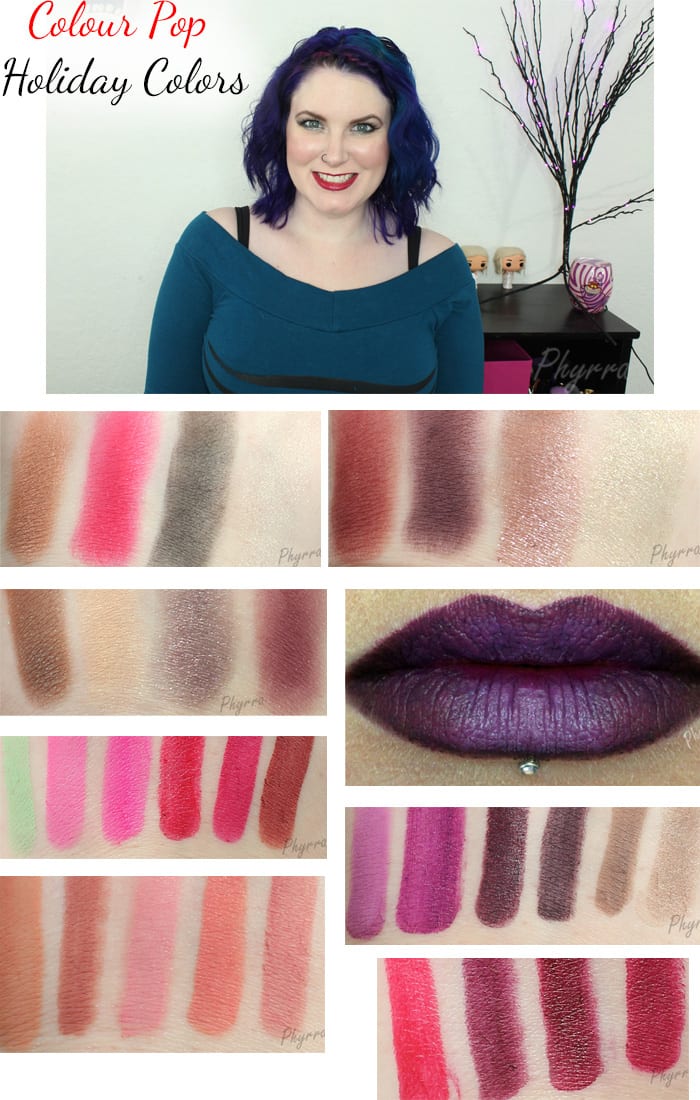 Nix the Nice – $20
Glitterati, La-La, Hot Totty, Roulette
Forget the Fruitcake – $30
Cookie, Tuxedo, Confetti, Cheers, Tutu, Lady
Not a Box of Chocolates – $30
Halo, Sleigh, Tinsel, Drift, Partridge, Doe-A-Deer
Not So Silent – $30
Bound, Bound pencil, Tuxedo, Scandy, Tutu, Ellarie pencil
Price
$5 for individual eyeshadows, lippie stix or lip pencils
Availability
Colour Pop
All eyeshadows swatched on bare skin this time. I normally swatch on primer but did not today.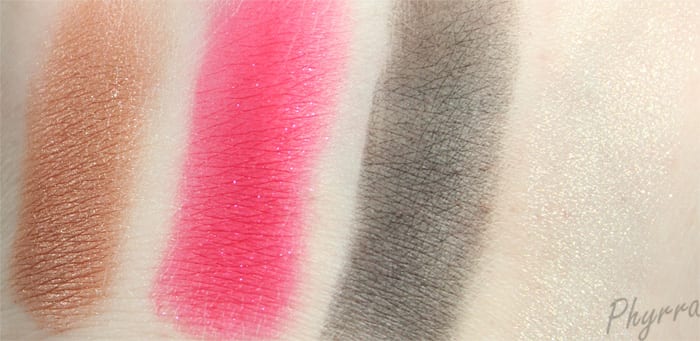 La La – rose gold. I really like this.
Hot Totty – cherry red. I think this is pretty.
Roulette – sheer matte black. I don't like this. It's too sheer for my taste, though I suppose that might make it easier to work with for contouring / shading at the outer crease.
Glitterati – icy silver with tons of gold glitter. I love this!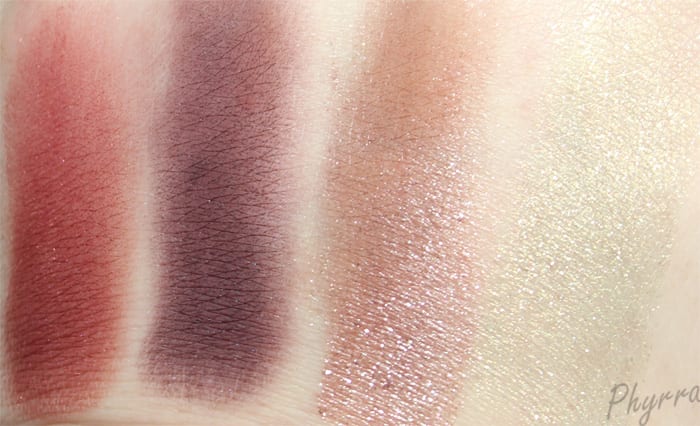 Drift – pearly cranberry red. I like this.
Doe- A- Deer – blackened violet with brown undertones. I like this.
Tinsel – greyed out mauve with glitter
Sleigh – icy sage with glitter
Partridge – brown base with green iridescence. A lot of companies do this color.
Halo – yellow with gold iridescence
Cricket – smoky plum with gold and rainbow sparkle. I bought Cricket to go with Hustle. I like it.
Hustle – burgundy violet. Since the lippie stix that I love Grind says 'hustle sold separately' I just had to buy Hustle. It's a pretty color.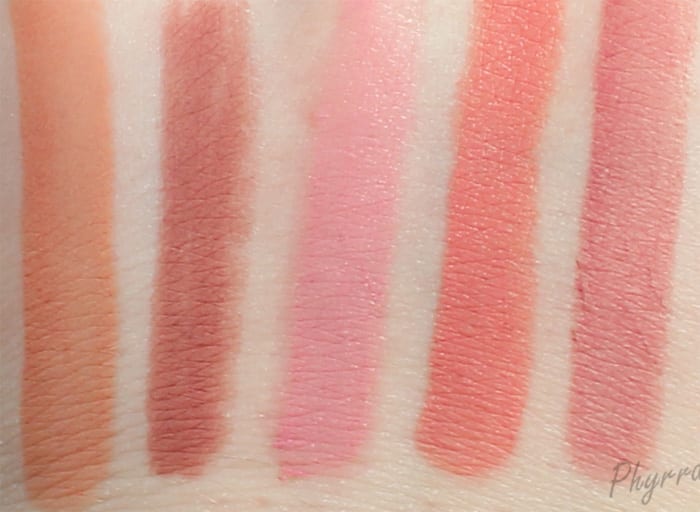 Cookie – nude beige
Bound pencil – brown with pink tones
Bound – pink with slight brown undertones
Frida – midtone nude pink. I think I like this.
Lumiere – dusty mauve pink. I like this.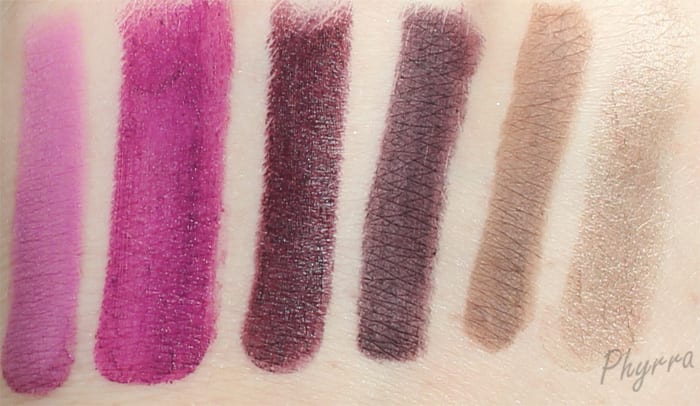 Brills – pinky purple lavender. I love this better in person than when I saw it online.
Leather – rich red violet purple. Love this so hard!
Feminist – blackened purple. Love this!
Feminist pencil – blackened purple. LOVE LOVE LOVE!
Wet pencil – cool-toned taupe gunmetal. I like this.
Wet – cool-toned taupe gunmetal. This color has grown on me.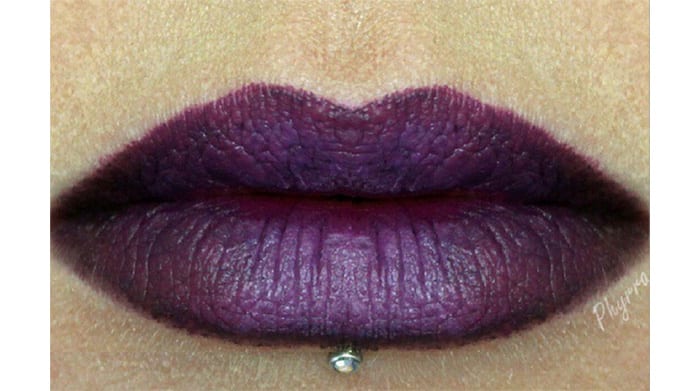 I did this while I was in Indiana for Thanksgiving, so I had crappy lighting (not my studio lighting). I used Feminist Pencil to line the lips. I filled in with Leather. I highighted at the center with Brills.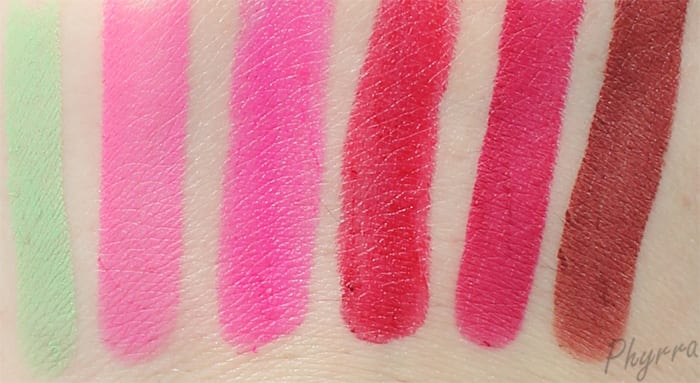 Charm – light minty green (more accurate in the video this is too light). This will be a fun shade for layering.
Gossip – blue-toned bubblegum pink. I really like this!
Tuxedo – neon pink. This is super bright and I love it!
Confetti – blue-toned red, love this!
Cheers – raspberry red
Lady – burgundy with brown tones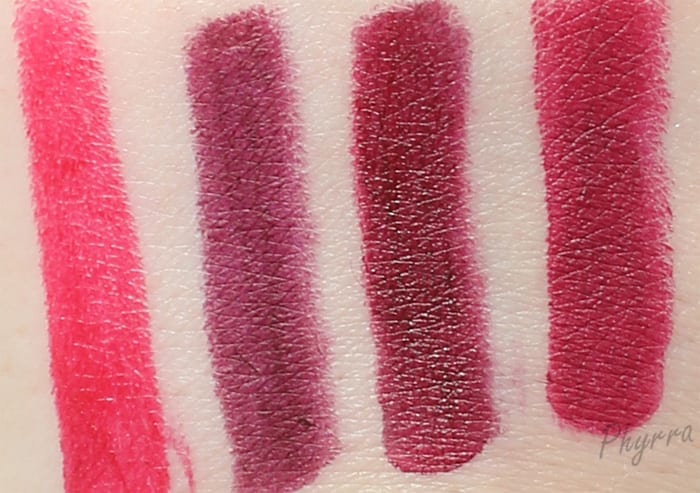 Confetti – blue-toned red.
Ellarie – vampy burgundy. I love this so much!
Ellarie + Confetti – vampy red. This combo is amazing on me. I adore it.
Tutu – red wine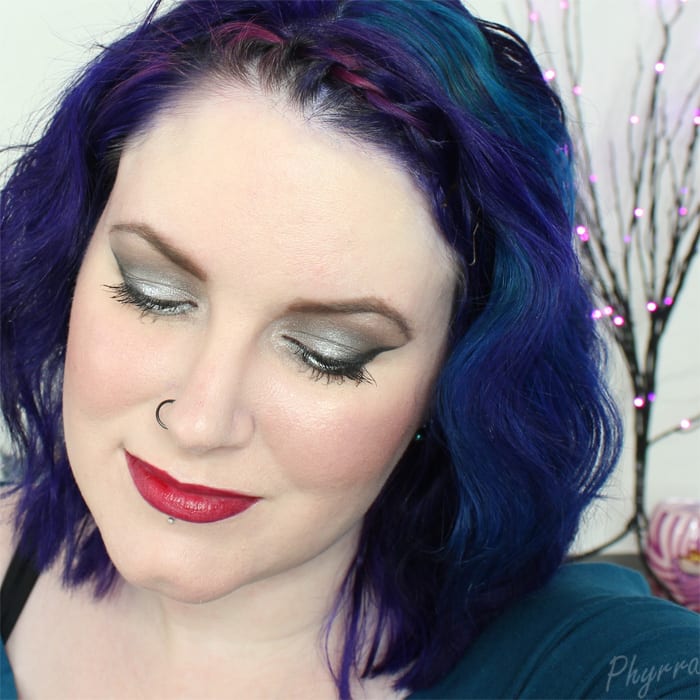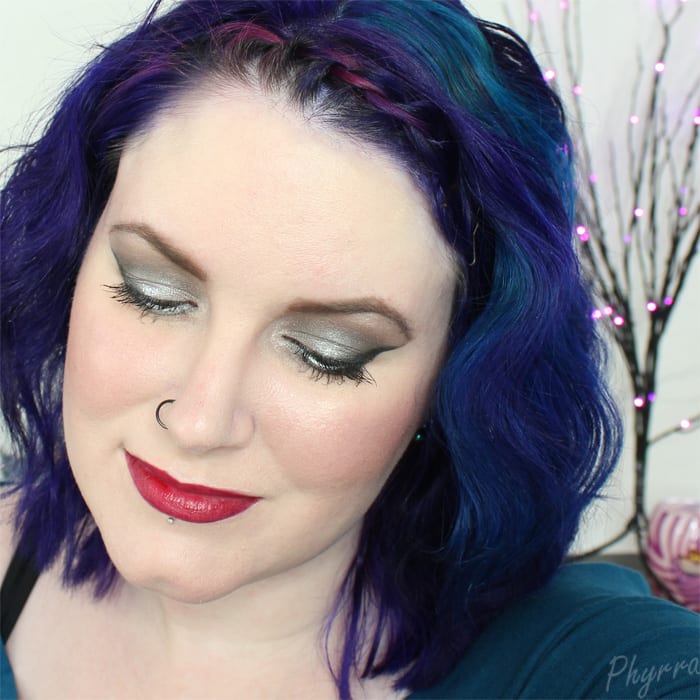 If you like this video please give it a thumbs up, share and subscribe!
See more Colour Pop
Lippie Stix 1
Lippie Stix 2
Eyeshadows 1
Eyeshadows 2
For anyone who's curious, it took me 47 minutes to film this video. It took me 5 hours to edit the video, photos, and put the post together. That's why my blog is a labor of love 🙂
Wearing Ellarie+Confetti makes me want to start wearing red lips again. I think they look pretty fantastic with my current hair color. Of course I love the Brills+Leather+Feminist combo too. I'm planning a look with Glitterati, Cricket and Hustle. What sort of eye look would you wear with Wet?
What are your favorites from today's video?