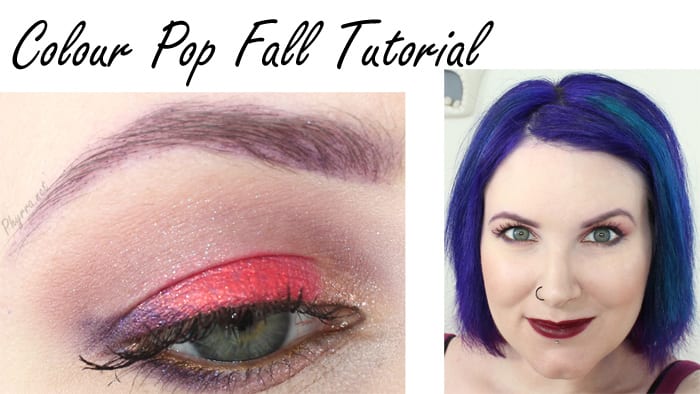 Today I've got a Colour Pop Fall tutorial to share with you. I'd originally wanted to create a look with Sugarpill Olivia, but my jar is MIA. So I decided to reach for Colour Pop Erotic (bright red with gold shimmer) and Lace (deep dark purple). Add vampy lips and I feel like this is a Fall look.
PR + purchased by me.
Colour Pop Fall Tutorial

If you like this tutorial, please share and subscribe!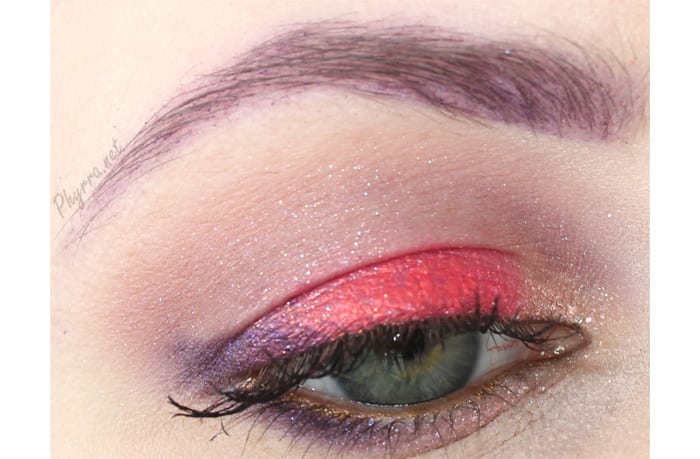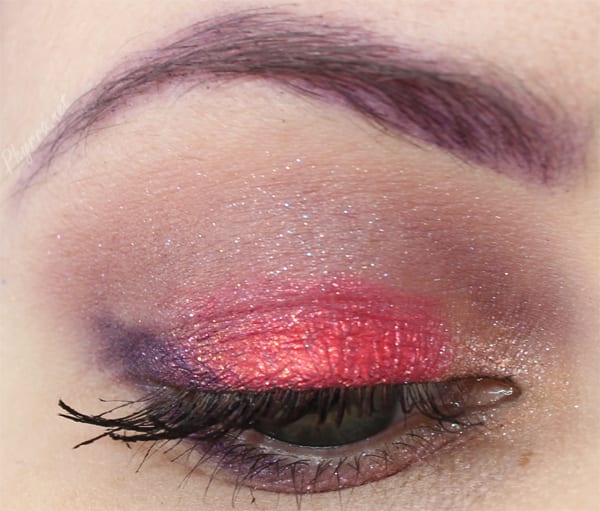 I managed to capture the golden shimmer in Erotic. You can also see the blue twinkles in Bae.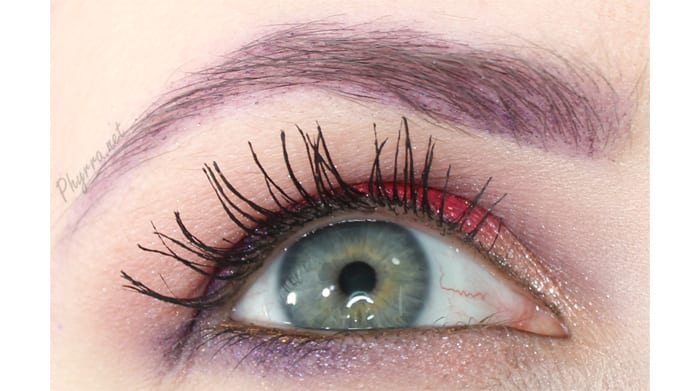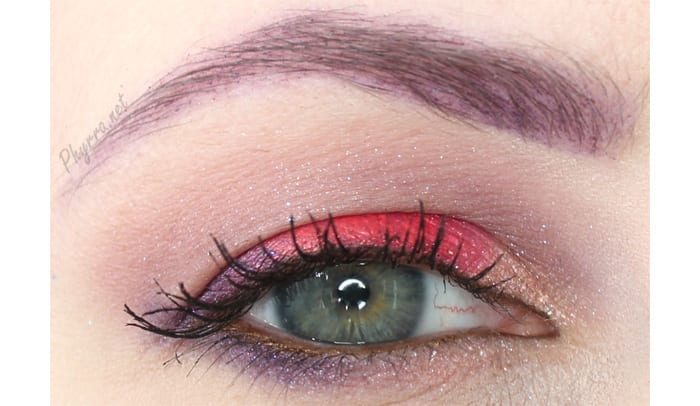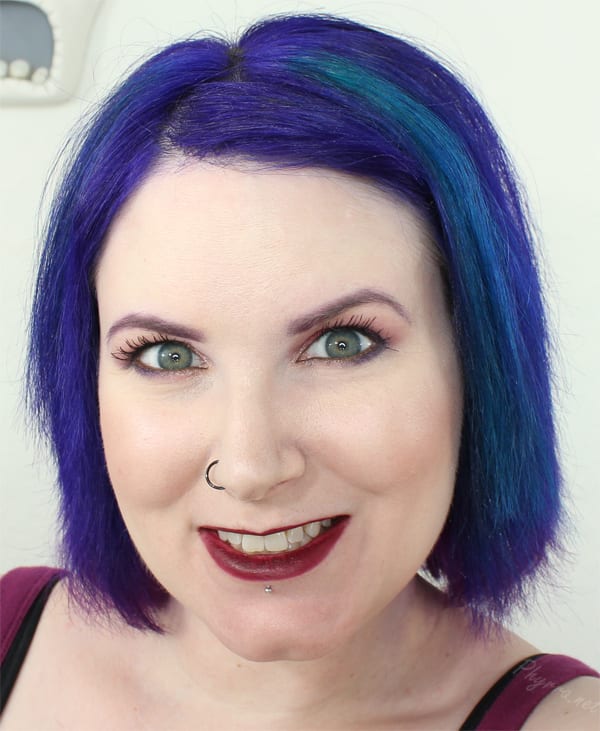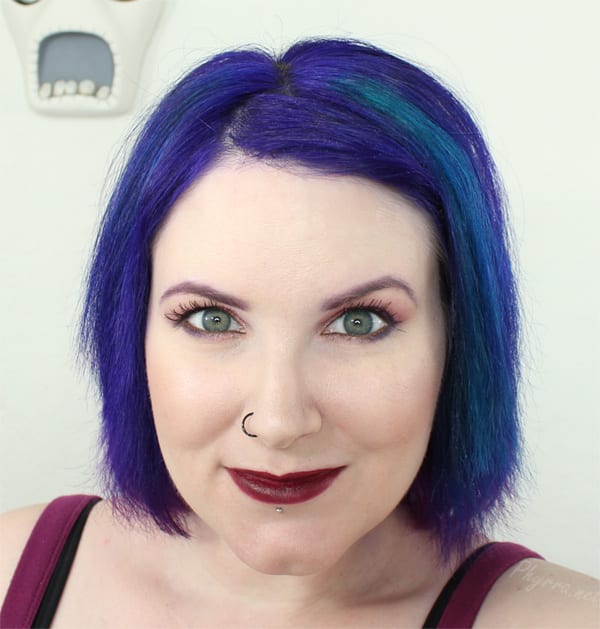 Eyes
Performance Colors Shadow Magnet Primer
Urban Decay Walk of Shame (Naked Basics) – base shade
Fyrinnae Pixie Epoxy – center of lid
Colour Pop Erotic – lid
Colour Pop Tea Party – inner v, inner lower lashline
Colour Pop Lace – outer corner of lid, outer lowr lashline
Colour Pop Bae – crease
Illamasqua Fatal –  brows
Smashbox Deep Black Liner – upper waterline
Urban Decay Scorch – lower waterline
Urban Decay Subversion Mascara Primer
Urban Decay Perversion Mascara
Face
Cover FX Anti-Aging Primer
Pixi Brightening Primer
Cover FX Pressed Foundation in N10
Sonia Kashuk Glow Powder
NARS Olympia – contour
Tarina Tarantino Neapolitan Lane – blush
Makeup Revolution I Love Makeup Goddess of Love – highlighter
OCC Makeup Skin Conceal in R0 – under eyes
e.l.f. HD Undereye Setting Powder
Lips
OCC Makeup Colour Pencil in Black Dahlia
NARS Audacious Lipstick in Ingrid
I really love NARS Ingrid. It's such a beautiful color. I love that it applies easily.
The combination of Pixi Brightening Primer (do they still make this?) and Cover FX Anti-Aging Primer is really great. I love the effect on my skin. It reminds me of MAC Strobe Cream (yay for a cruelty free alternative).
I really like how the combination of Cover FX Pressed Foundation in N10 with the Sonia Kashuk Glow Powder turned out with my skin. That's the first pressed powder that I've worn in a while and I think it provided the perfect amount of coverage for my skin. It did look a bit dry on my forehead, but it was velvety other places. If I try it again I'll try a dewy spray.
The Performance Colors Shadow Magnet primer worked well with the Colour Pop shadows. I'm impressed.
What do you think of my Colour Pop tutorial? Do the red and purples remind you of changing leaves?
Last Updated on