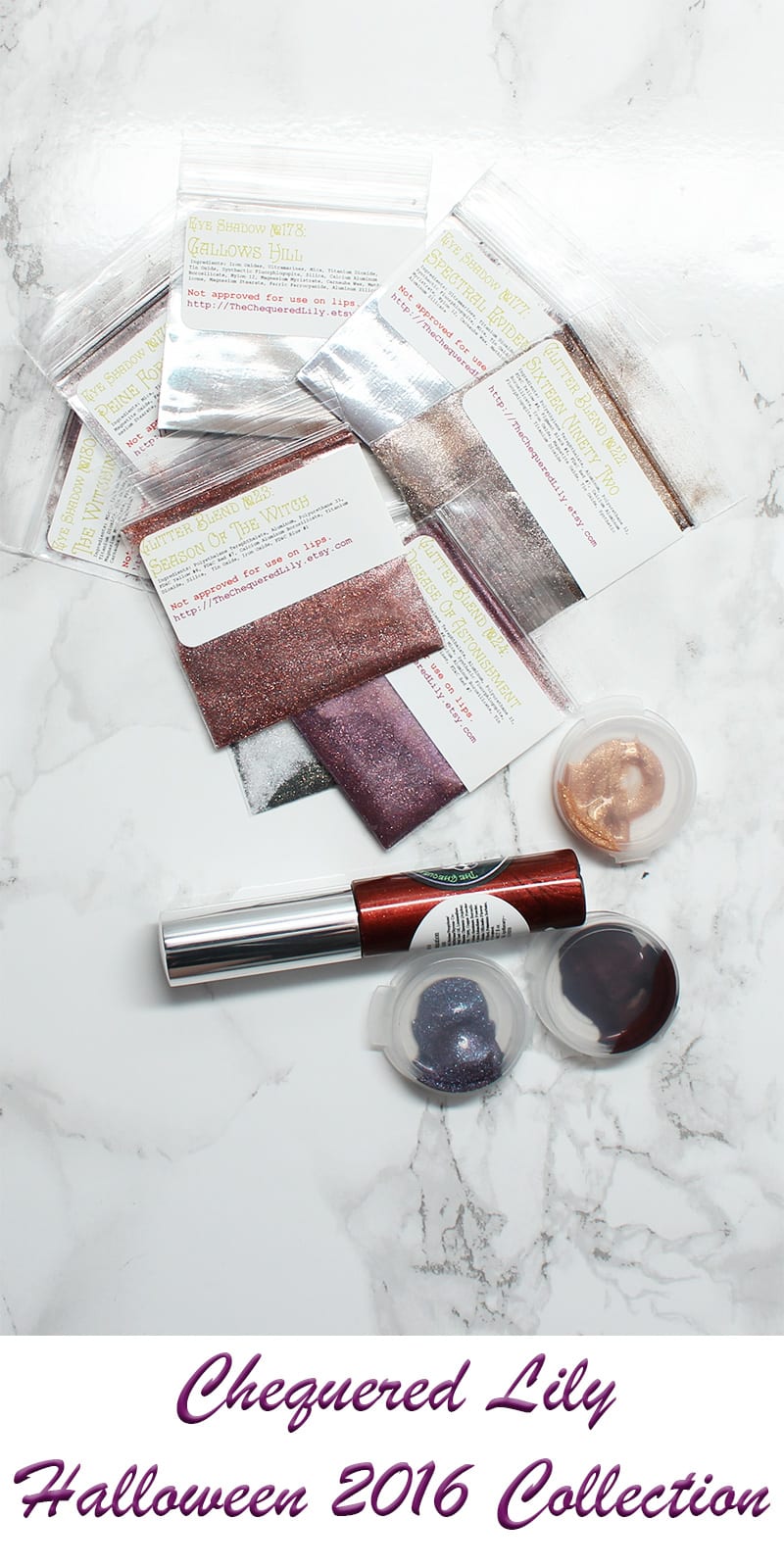 Happy Halloween! Today I'm sharing the The Chequered Lily Halloween 2016 Collection with you. The Chequered Lily is handmade in San Diego, California. I have a selection of eyeshadows, glitters and lipglosses to share with you. Everything is cruelty free and I believe it's all vegan too.
The Chequered Lily Halloween 2016 Collection
PR sample.
Where to Buy
The Chequered Lily on etsy
I swatched the eyeshadows and glitter on Too Faced Glitter Glue.
Eyeshadows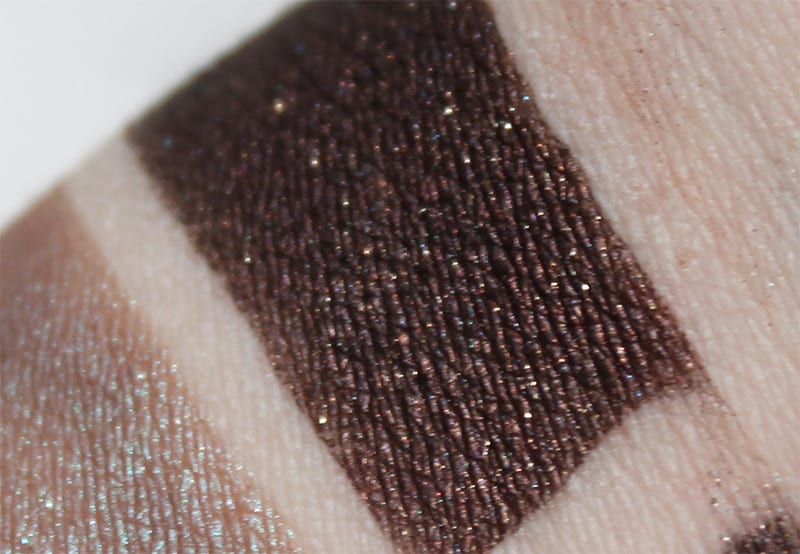 The Witching Hour
Deep smokey plum purple with bronze glitter.
I see blackened brown with bronze glitter. I don't see purple at all. I'm guessing it has purple undertones.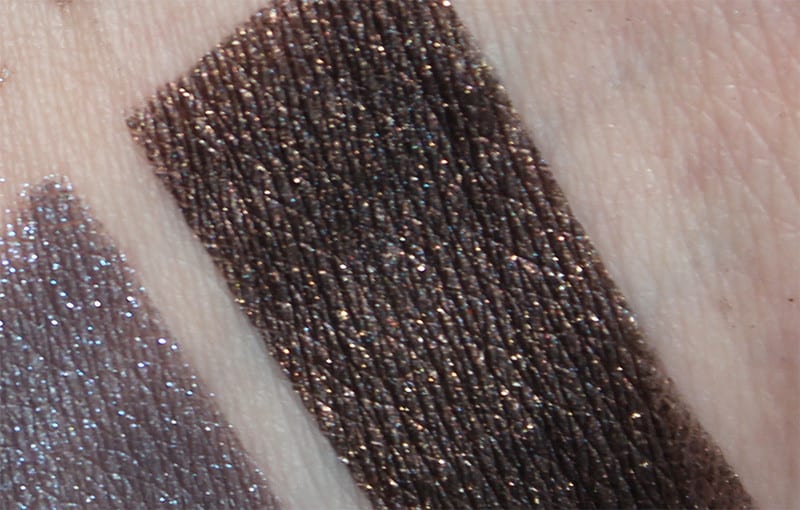 Peine Forte & Dure
Cool, dark metallic bronze with gold and bronze glitter.
Blackened metallic bronze with gold and bronze glitter.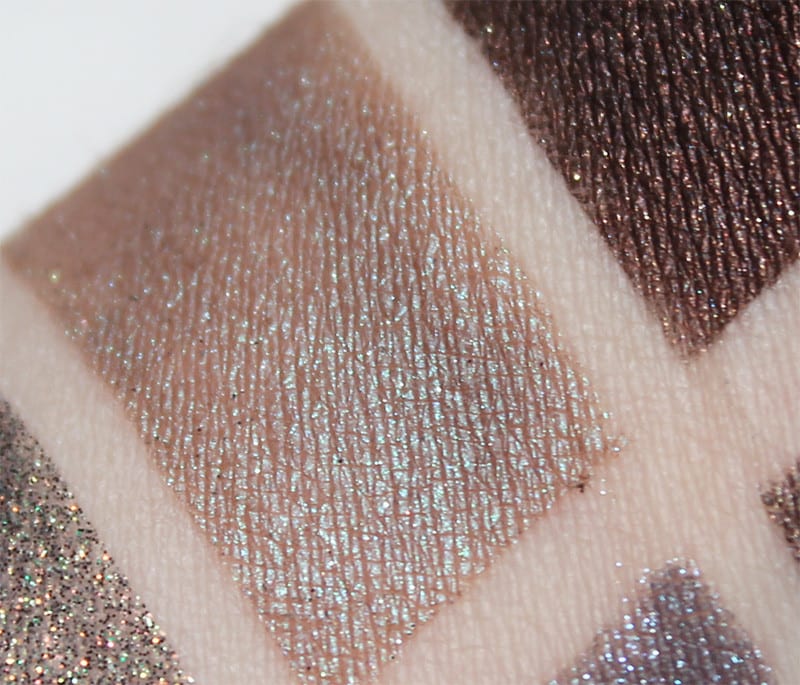 Gallows Hill
Soft, warm taupe with aqua blue iridescence and silver sparkle.
Light taupe with pretty aqua blue shift and sparkle. This is a great transitional color. It's also my favorite in the collection.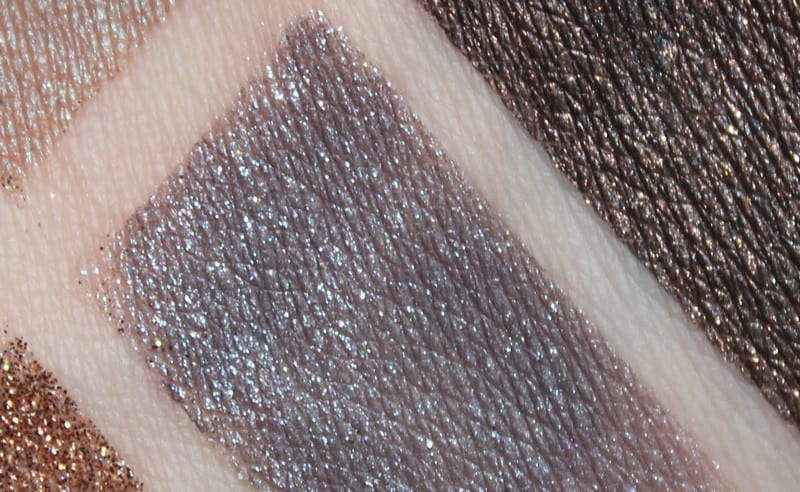 Spectral Evidence
Dusty lavender grey with color-shifting lavender/blue/pink shimmer and silver sparkle.
I like this one a lot too. It's a light greyed lavender with blue shift and sparkle.
Glitters
The Chequered Lily says "At this time, the FDA has not approved any glitter product as a color additive for any cosmetic formulation." So use these with caution around the eyes. I would recommend using them on the nails or cheeks. The glitter blends really are beautiful.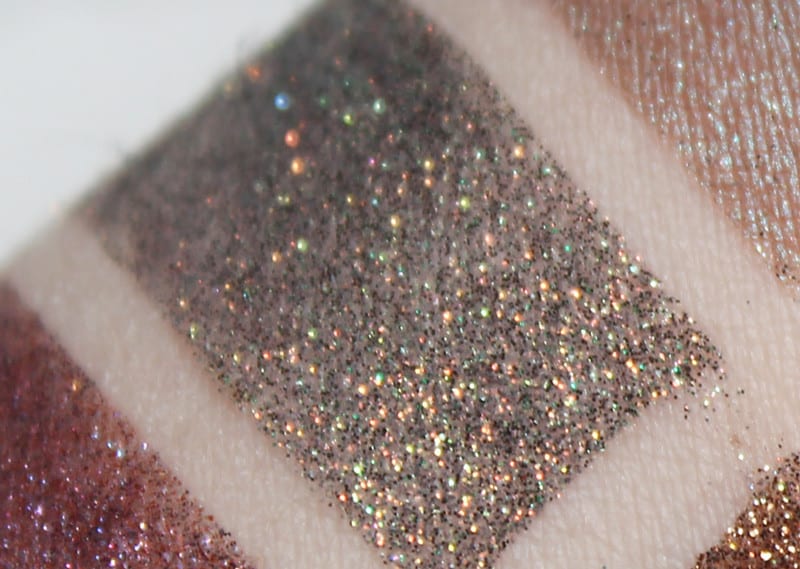 Weird Sisters
Soft, black holographic glitter with iridescent green and copper and emerald green.
This is really lovely. It's a mix of black, gold, green and copper.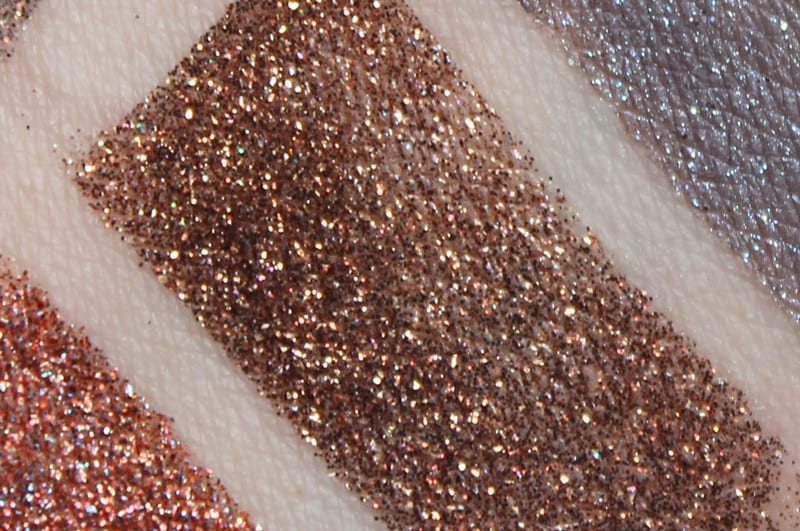 Sixteen Ninety Two
Dark brown, bronze, and blackened gold glitter blend.
Very pretty dark brown base with bronze and gold glitter.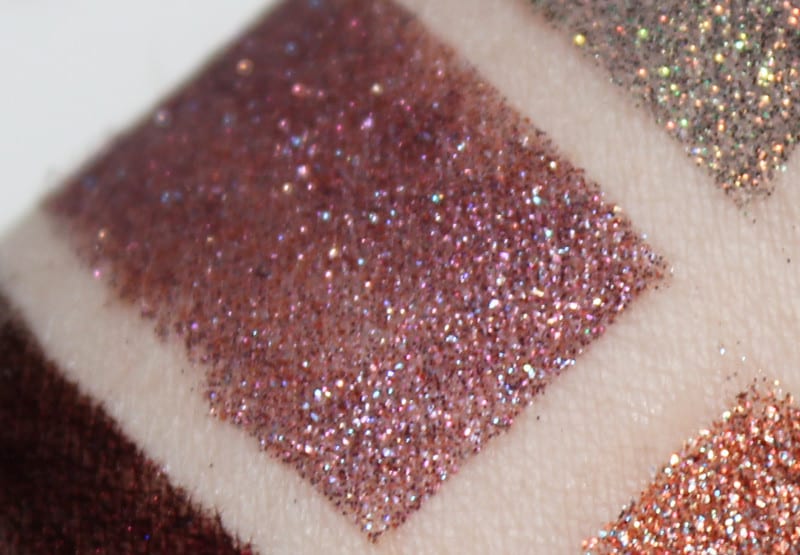 Disease of Astonishment
Deep plum purple with blue-violet and bronze glitters.
Purple & brown tones, blue, violet and bronze glitter. I can actually see the purple in this one.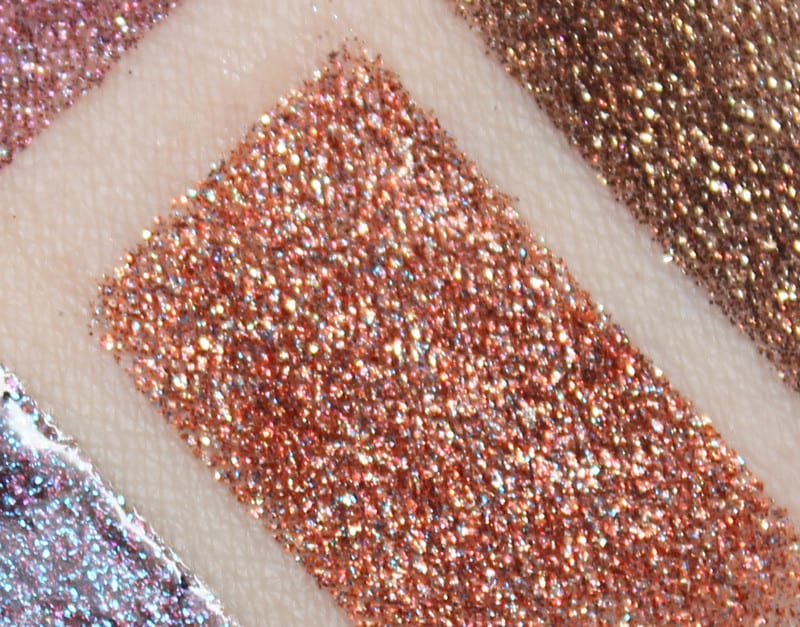 Season of the Witch
Burnt orange, copper, and bronze blend with sage green and sapphire blue.
Beautiful copper with orange, bronze and gold. I see hints of green.
Glosses
If you are sensitive to scent, you may want to pass on the glosses. The passionfruit rose scent is strong and lingered around after swatching, giving me a headache. It's a nice, if uncommon scent for glosses, but I can see it being problematic for migraine sufferers.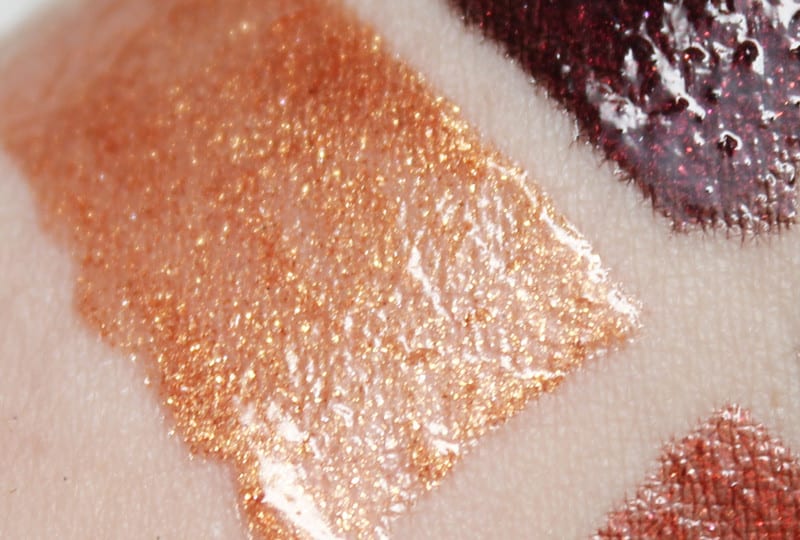 Poppet
Soft sheer gold with gold sparkle; flavor is passionfruit rose.
Beautiful rich gold.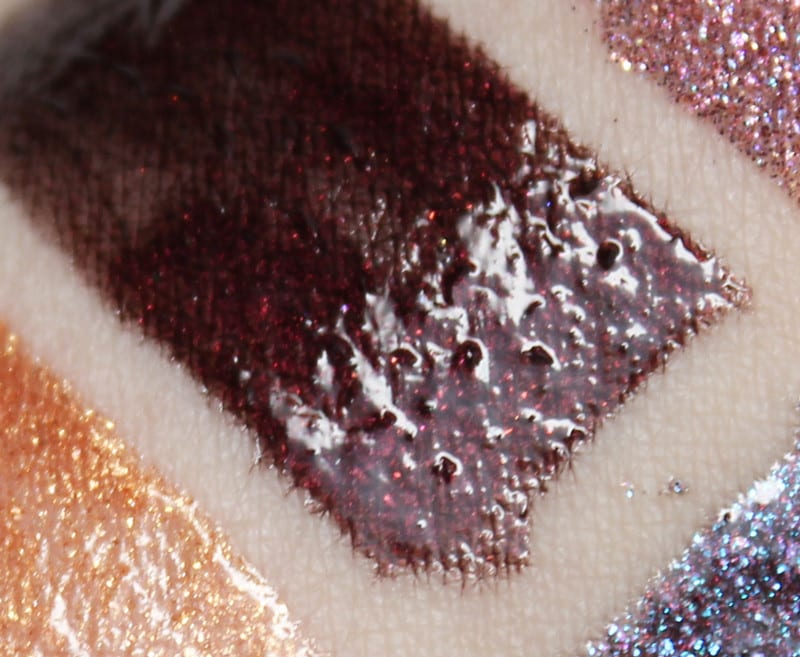 Hysteria
Blackened sheer base with fuchsia pearl, and subtle orange-red sparkle; flavor is passionfruit rose.
Vampy Blackened burgundy with subtle red and orange sparkle. I love this color and wish it was a lipstick shade (unscented of course).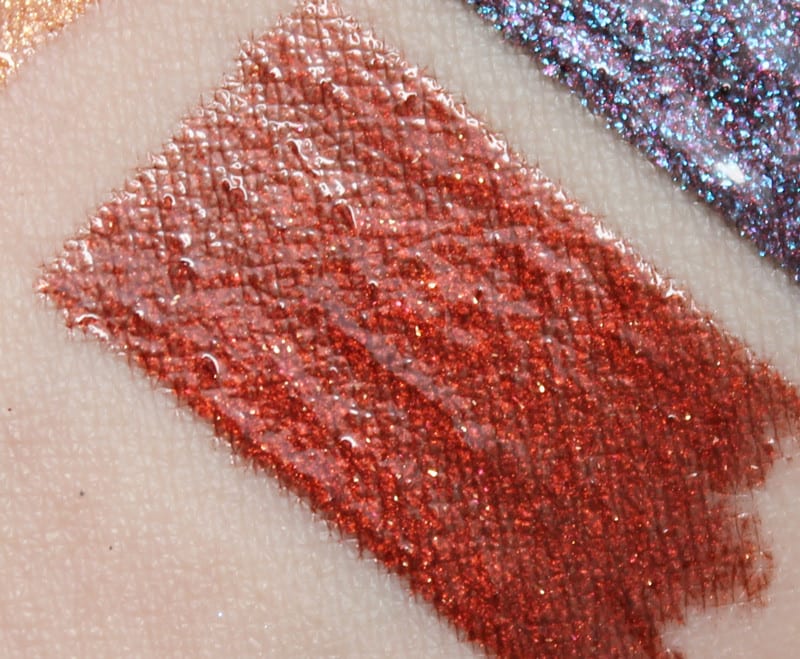 Excommunication
Deep coppery burnt orange-bronze; flavor is passionfruit rose.
Deeper than midtone reddish orange with a hint copper.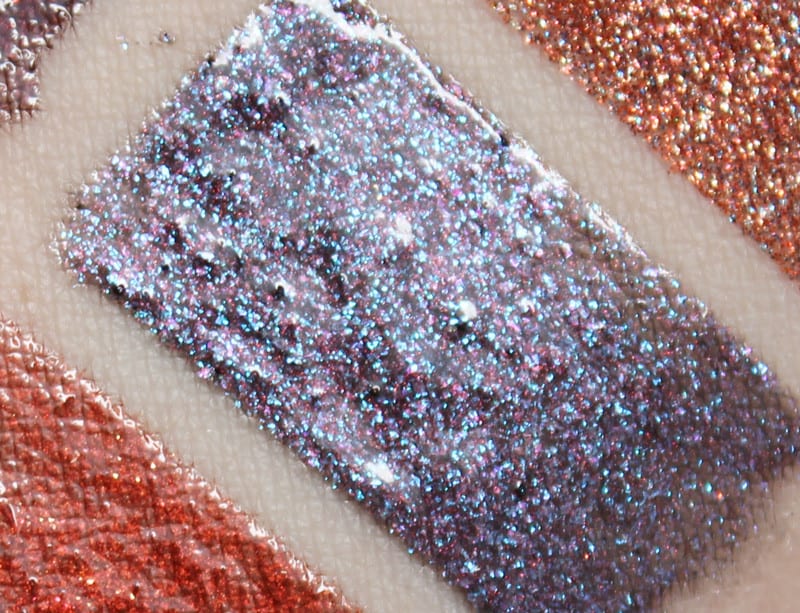 Malefik Venome
Blackened sheer base with magenta-red pearl, colorshifting blue-purple-pink sparkle, and iridescent violet flake; flavor is passionfruit rose.
Deep blackened purple base with purple, blue and pink sparkle. Oh how I wish this was a lipstick! It's stunning.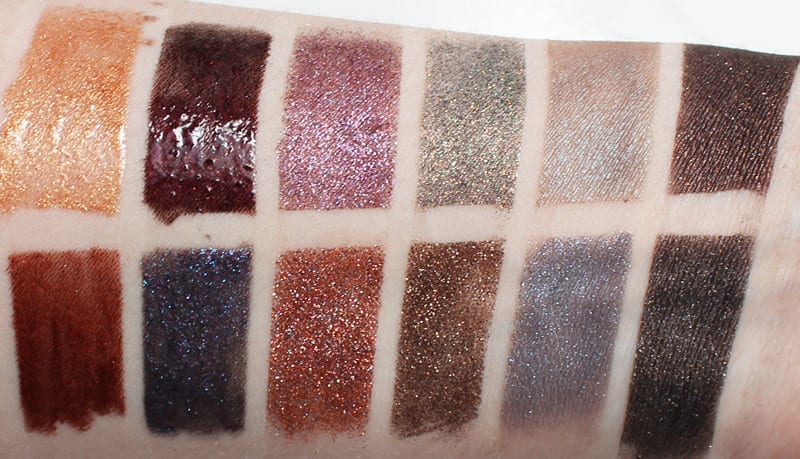 Row 1 L to R – Poppet – Hysteria – Disease of Astonishment – Weird Sisters – Gallows Hill – The Witching Hour
Row 2 L to R – Excommunication – Malefik Venome – Season of the Witch – Sixteen Ninety Two – Spectral Evidence – Peine Forte & Dure
The glitters are really pretty and I can see them being nice for nail art.
I like the inspiration for most of the names, except I hate how Sixteen Ninety Two is spelled out, would rather it was 1692. I like the texture of the eyeshadows as they're really nice. I think Gallows Hill and Spectral Evidence are my favorites from that set. I wish The Witching Hour looked more purple on me.
Since I'm not a gloss person, I can't see myself wearing the glosses, even though they are really great shades. I think their colors are perfect for Fall. I wish that they were lipsticks and were not strongly scented.
What do you think of this dark and broody Halloween collection?
More to See