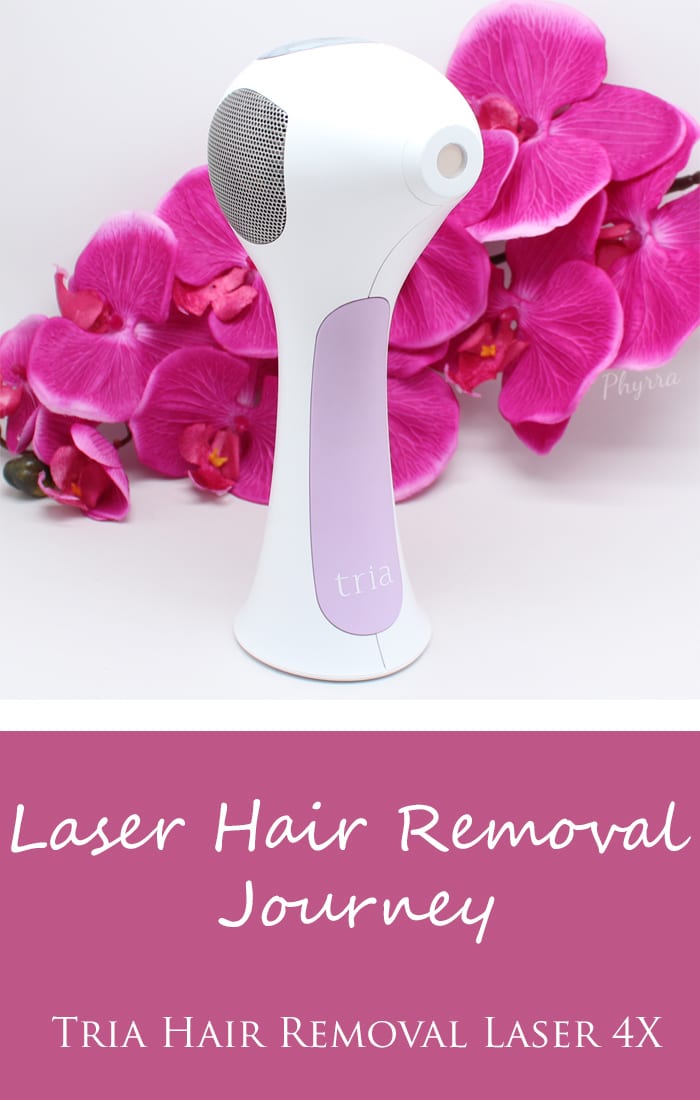 Checking In with the Tria Hair Removal Laser 4X . I've now used it several times. I've been using it under my arms in the hopes of reducing my underarm hair. I just started using it on the stray hair on my boobs that I typically just pluck out. (I know, I know, such a taboo subject! I had no idea that other people had random stray hairs like this until recently.)
As you know, I have very fair skin and very dark hair naturally. I'm not very hairy, as the dark hair on my body is from the knees down, my bikini zone, my underarm hair, and the few strays on my boobs. From my understanding, the higher the contrast between your hair and skin, the better the laser should work. However, keep in mind that laser  hair removal is not permanent. It should provide you with a reduction in hair, up to 70%.
Price
$449
Where to Buy
Sephora.com, TriaBeauty.com, Ulta, Bloomingdale's, Barneys New York and QVC.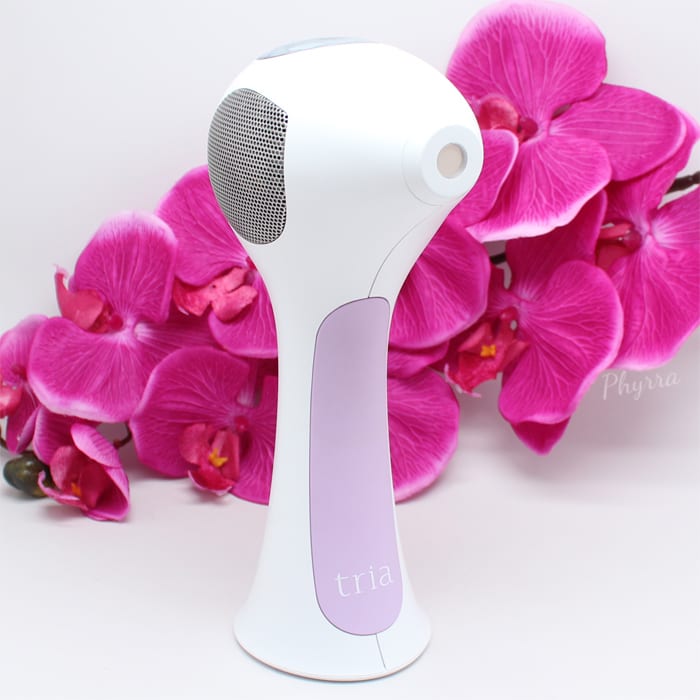 I have seen a slight reduction in my underarm hair so far. I think I would see more of a reduction if I was able to turn up the laser to a higher level. Unfortunately for me, I can only handle the device on the lowest setting. If you don't have thin skin like I do, and you can use it on the higher settings, I think you would see faster results than I'm seeing. However, I'm going to keep at it! I really do find the device to be very easy to use. I'm also pretty sure this is less painful than getting it done in an office. When I've had my laser treatments for rosacea, which is to my face, they're pretty uncomfortable. People normally say 'it's like a rubber band snapping against your skin', but for me it feels like I'm being electrocuted.
The Tria Hair Removal Laser 4X is the first (and I think currently the only) FDA-cleared laser available for home use. It's very easy to use. You put the bottom of the device against your skin (like your leg) and it gets a reading for your skintone. Then you can proceed to use it on the area you want to see hair reduction. You need to do quite a lot of pulses per area of skin. So for my underarms I'm supposed to do it for 4 to 5 minutes, for about 200 pulses, each side.
Let me know if you have any questions about my experience with the Tria!