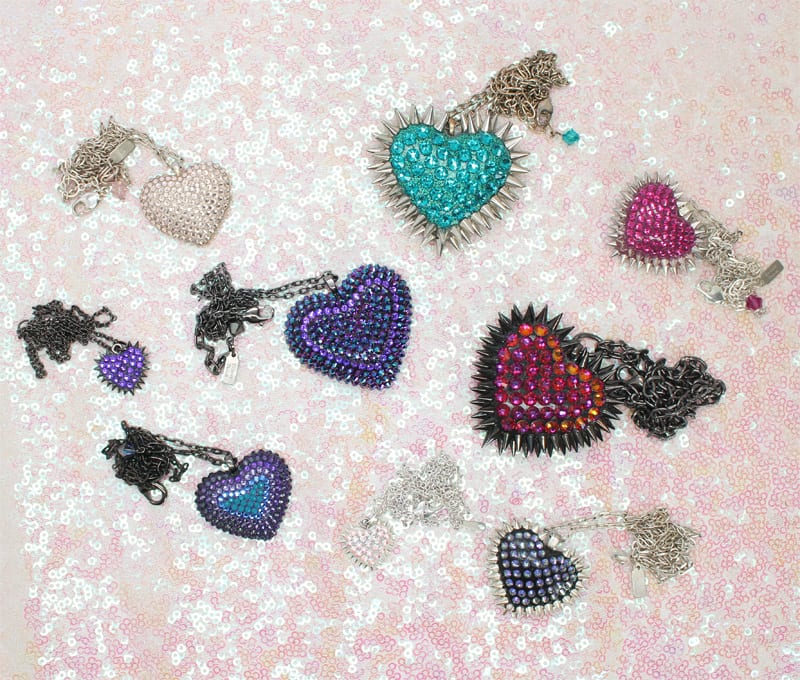 Happy Teal Thursday! Today I'm sharing all of my Bunny Paige pavèd heart necklaces with you. These are handcrafted resin hearts made with hand-set swarovski crystals in a variety of colors. Some are spiked. I personally love both styles since I really love the heart and spiked heart motif. I own quite a few of them! This is a very picture heavy post.
Bunny Paige Pavèd Heart Necklaces
Where to Buy
Bunny Paige, Etsy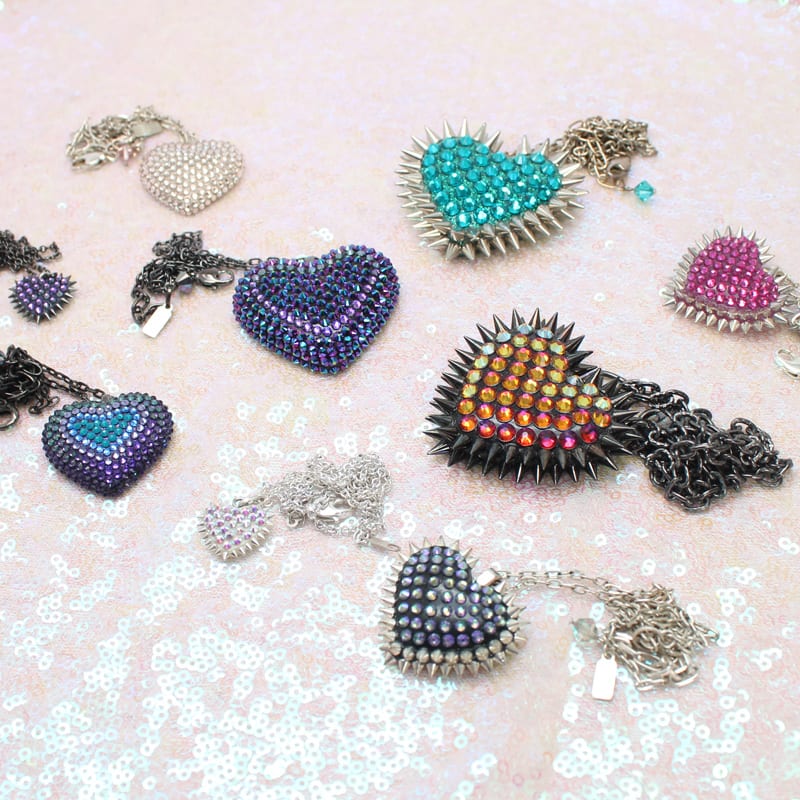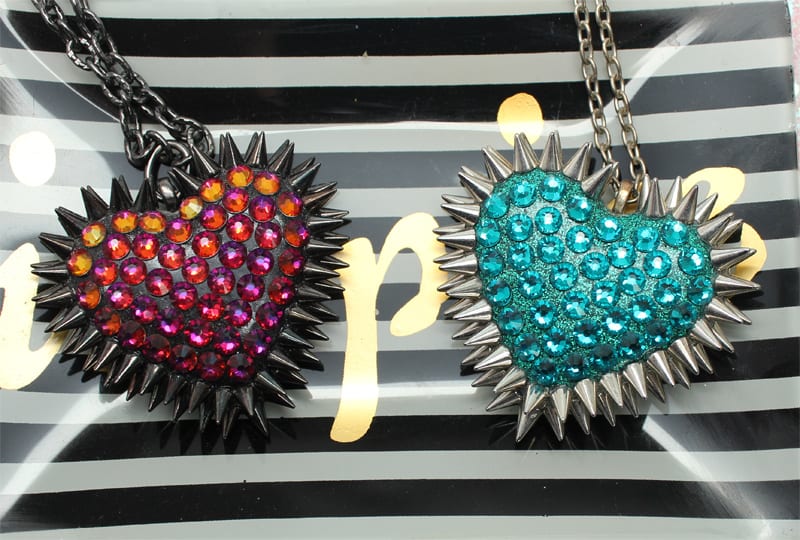 These two are large pavèd and spiked heart necklaces. The blue is blue zircon with silver spikes. The Volcano color shifts from red to violet to orange and yellow and has black spikes.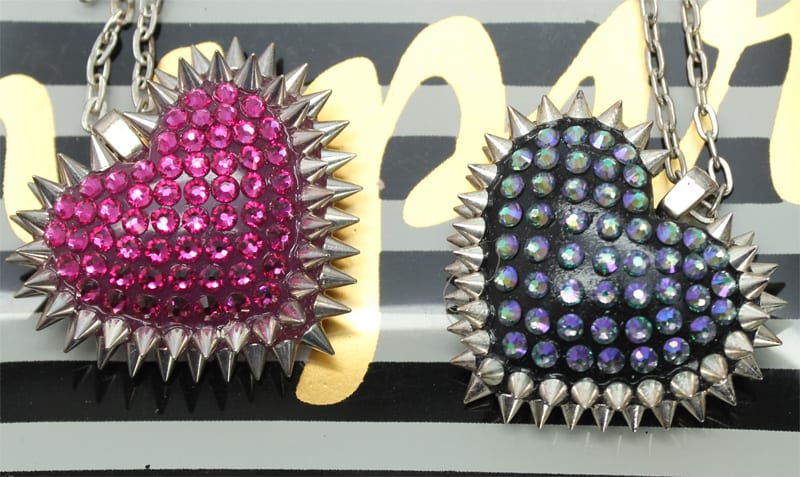 These are mini spiked hearts. The pink one is fuchsia and the black base is Paradise. Paradise is so pretty, it shifts through lilac, blue and green.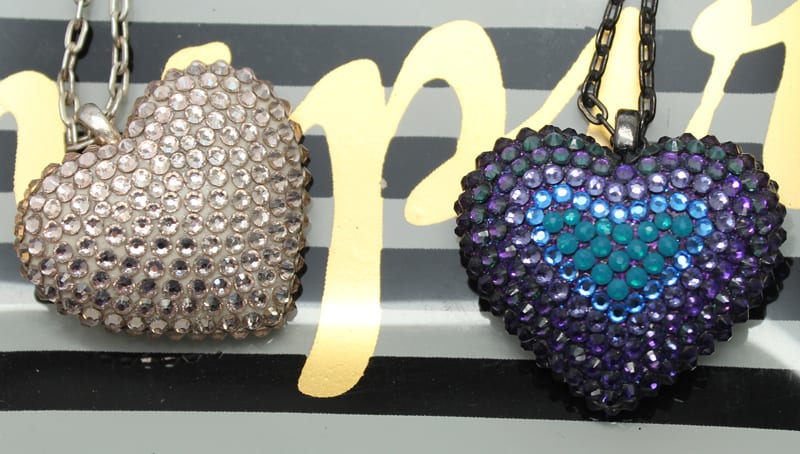 These two are mini pavèd heart necklaces. The left is a Silk Ombré with a subtle dark to light gold ombré pattern. The right is a custom blue purple design. I often wear the Silk Ombré with dressy outfits.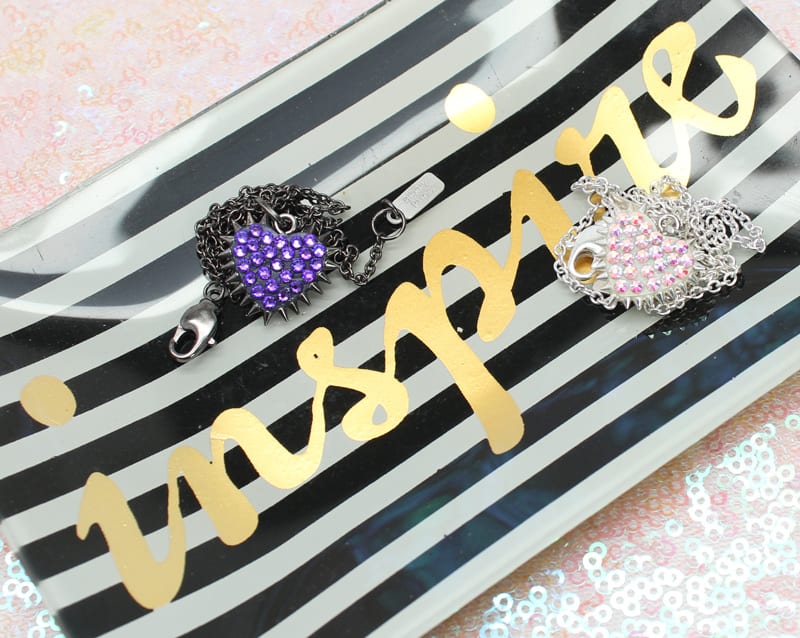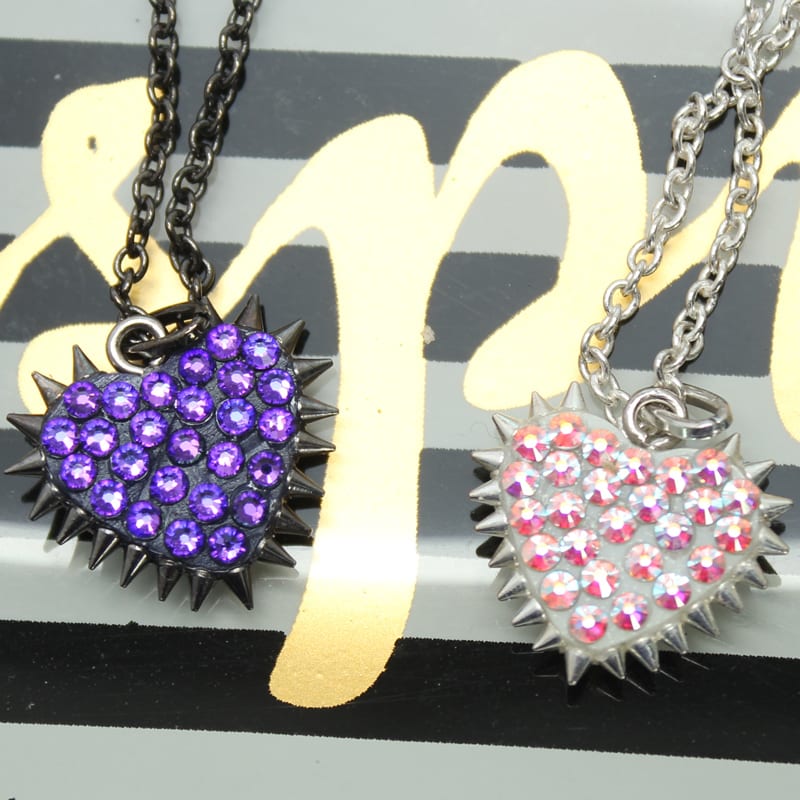 These are the micro spiked hearts. The left is Heliotrope, a gorgeous purple. The right is Aurora, which shifts through pink, blue and purple. I love wearing the micros around the house or when I want something delicate.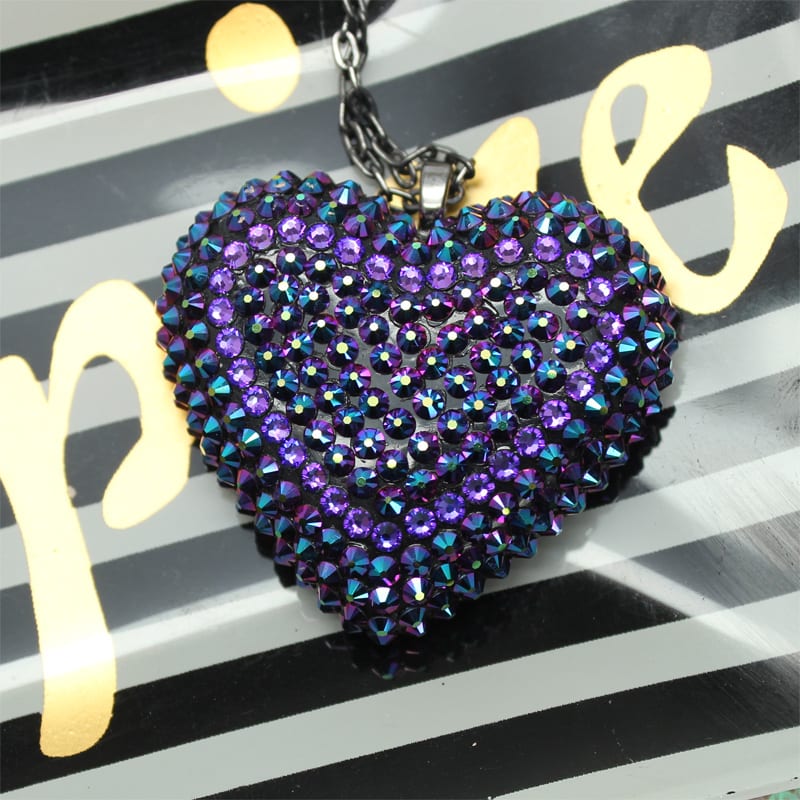 This is the classic pavèd heart necklace in Intergalactic. It's gorgeous, with purple, teal blue, and hints of fuchsia shifting gems. It's my current favorite of all of my large necklaces.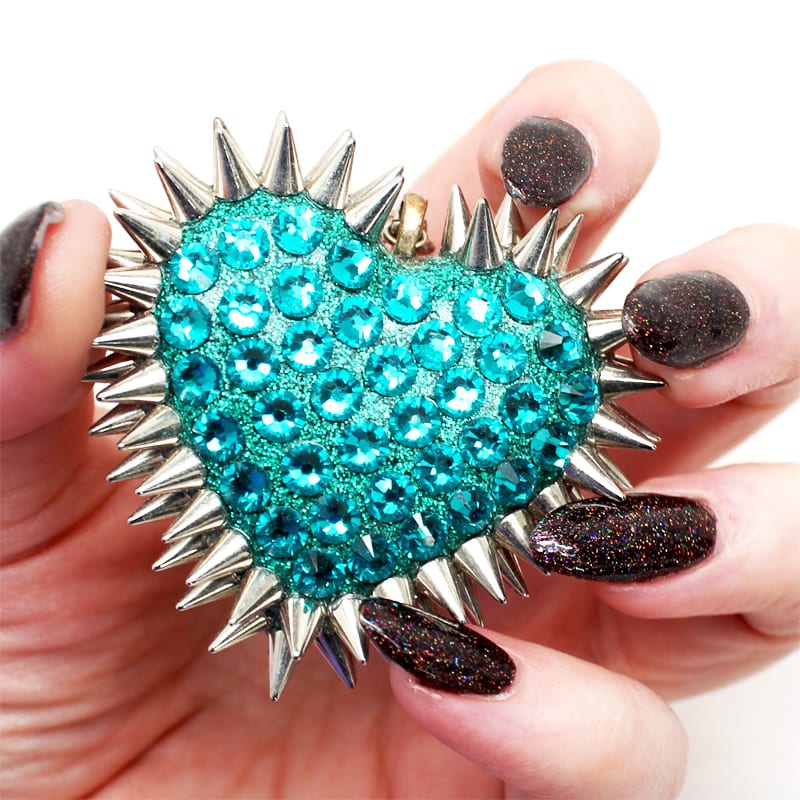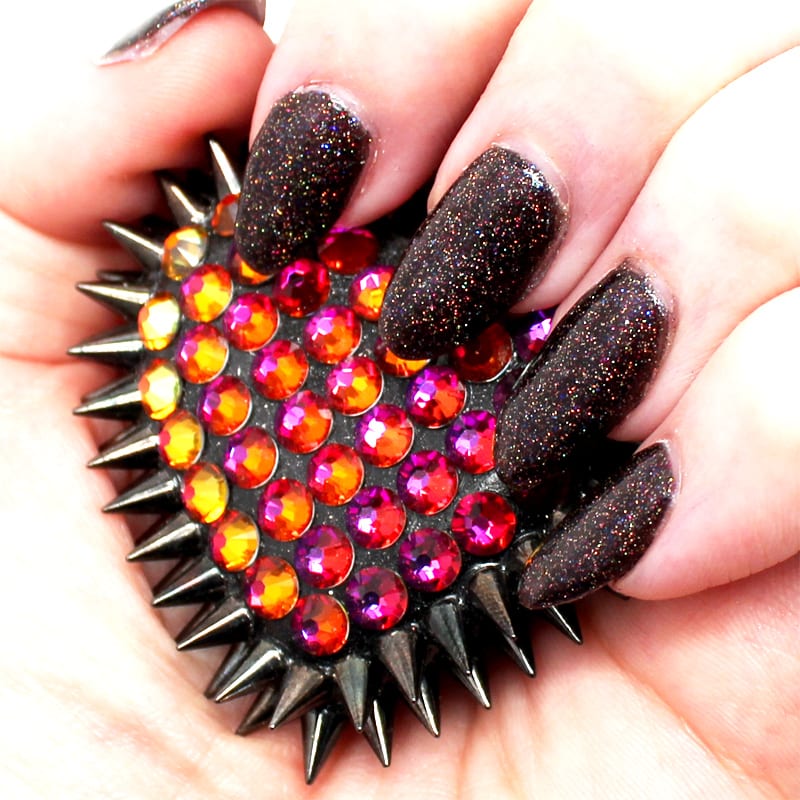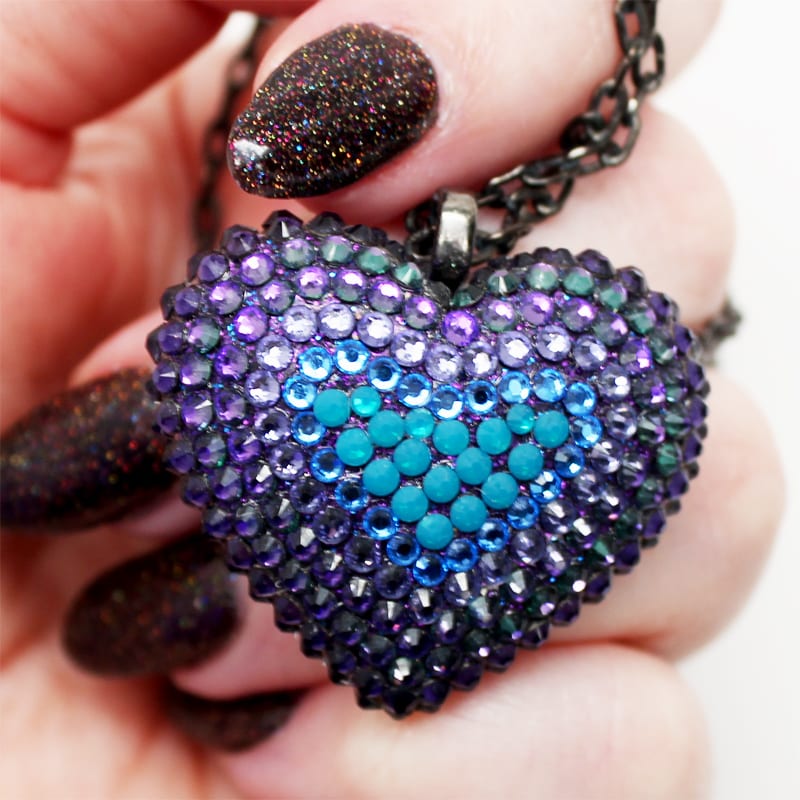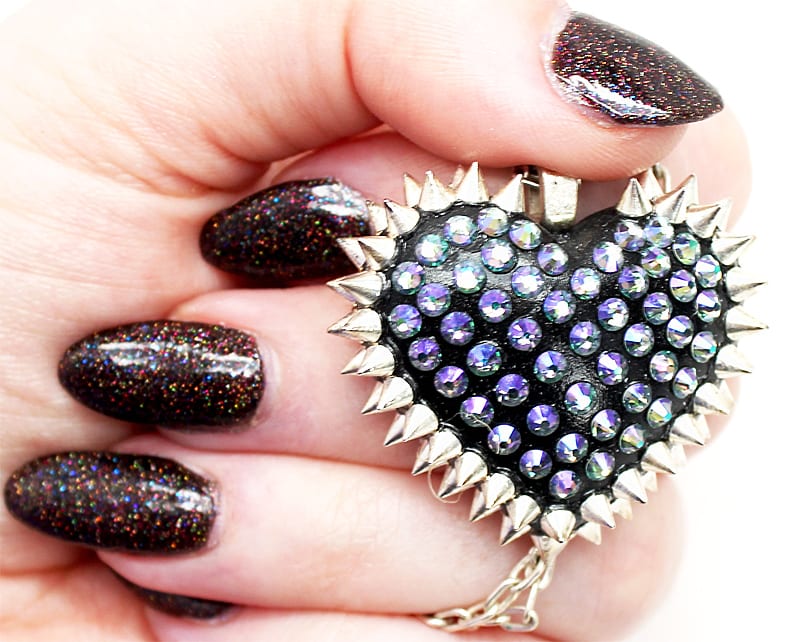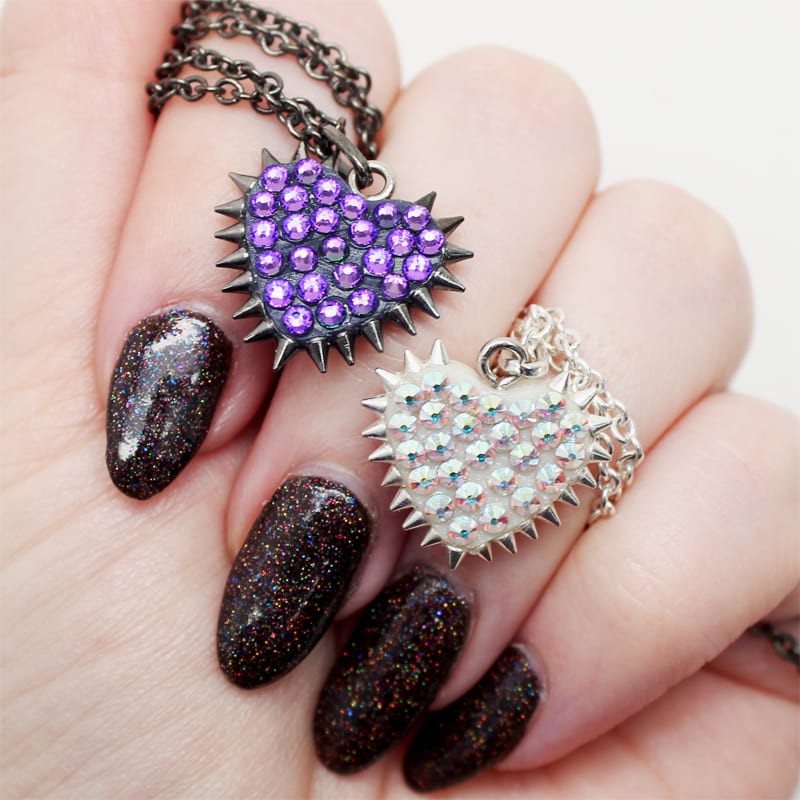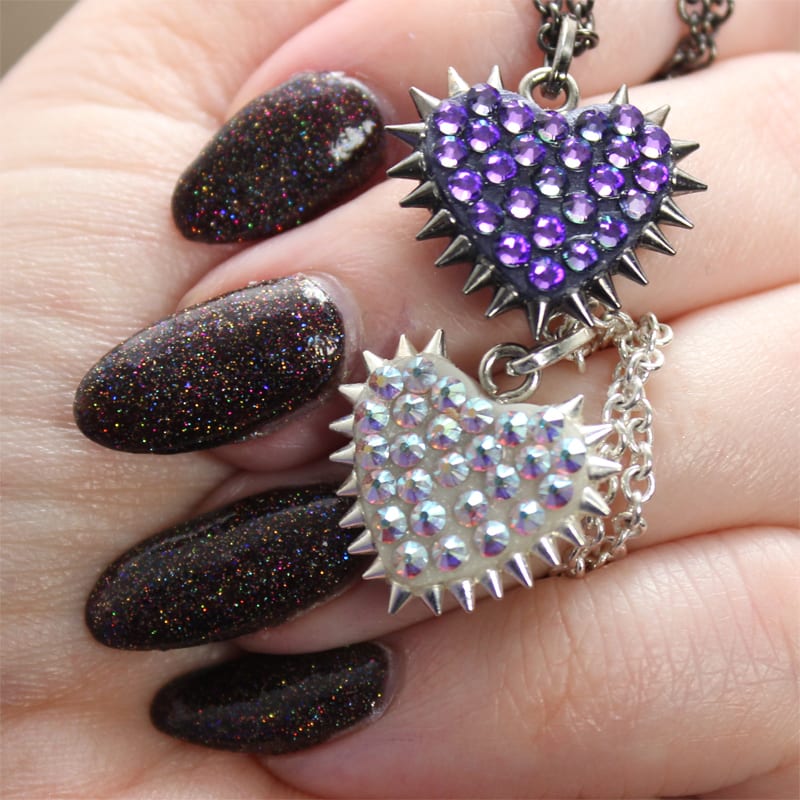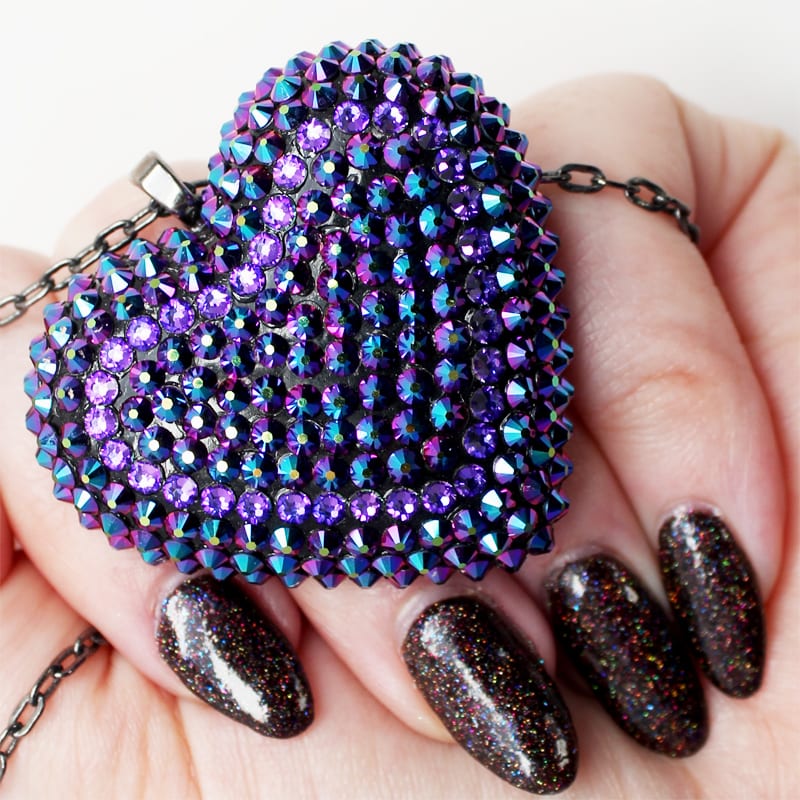 Isn't Intergalactic stunning?
Which design is your favorite?