Recently I was looking for an under-eye concealer and I was talking to Ana. After discussing my under-eye issues, which really are just sometimes they look a little dark underneath if I'm not wearing a medium coverage foundation, she suggested I check out Boots No.7 Radiant Glow Concealer. Really what I need more than a concealer is a brightener. Radiant Glow comes in two shades – I  (cool) & II (warm). It's also a reasonable dupe for Yves Saint Laurent Touch Eclat, at a fraction of the cost.


It comes in a click pen applicator with a little brush at the end. You're supposed to shake the pen and then click it. After that, dot it under your eyes. I also dotted it on my dark spot on my chin. I then carefully patted to blend under my eye and on my chin. I apply this on top of my face primer.
As you can see, the product is sort of a salmon color to me. It's got a bit of peach, a bit of pink and a bit of beige in it, and it does a great job of brightening.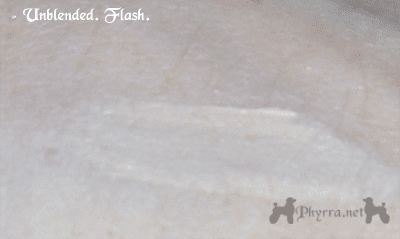 Once I blended the concealer in, I couldn't even easily see where it was at.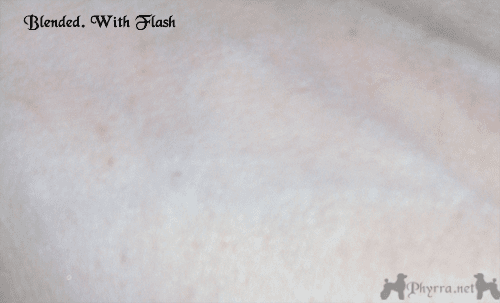 The Website says:
Reduce the appearance of dark circles and under-eye puffiness for a smooth, flawless look
Look radiant all day long with your ideal shade
Contains moisturizing emollients and powders that capture and reflect light to brighten your complexion
Blends easily and applies directly where needed with easy-application brush
Because computer monitors display colors differently, the shades shown may vary slightly from the actual color
The Ingredients are:
Aqua (Water) (Water), Cyclomethicone, Glycerine, Mineral Oil (Paraffinum Liquidum) (Mineral oil), Dimethicone Copolyol, Magnesium Sulfate, Methicone, C12 14 Pareth 3, Methylparaben, Squalane, Talc, Mica, CI 77891 (Titanium Dioxide) (Titanium Dioxide), CI 77492 (Iron Oxide Yellow) (Iron Oxides)
Price:
$12.99 for .1 fl oz at Target. You can get it on Amazon.com for $9.74.
I do find it laughable that it says 'look radiant all day long with your ideal shade' because it only comes in two shades. The I definitely works with my skintone. However, I don't think either of the two options available will work for darker skin at all.
I don't feel like it reduces under-eye puffiness, but I don't think I have under-eye puffiness so much as I have dark circles. I do feel like it works well to brighten my under eye area, which is really what I was looking for!

I found the click pen surprisingly easy to use. I was worried it might dispense too much product but it seemed to be perfect for me. I also like that I can use it to brighten and cover up the dark spot on my chin.
The product itself didn't irritate my sensitive skin, which is always a plus. The product didn't seem to have a scent to me, also a plus.
Here I am wearing it with just L'Oreal Studio Secrets Magic Perfecting Base Primer and Hard Candy Moon Glow Pressed Powder on top.

Here's another image of me wearing it.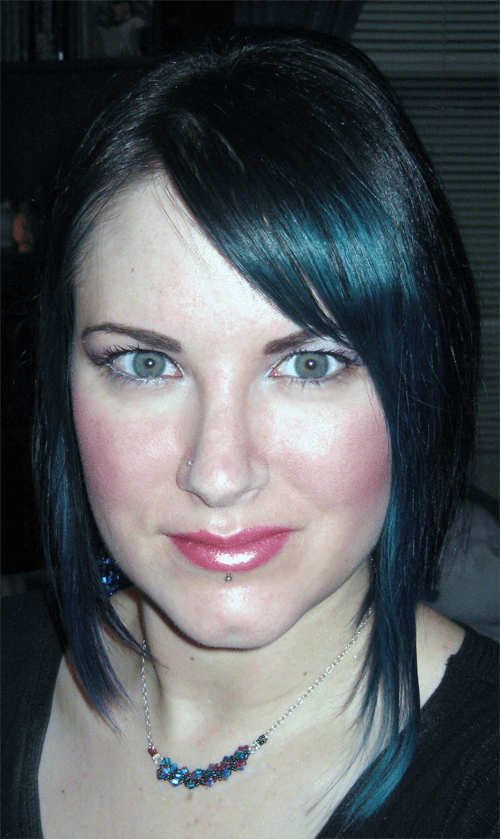 Would I purchase it again?
Yes! I really like it. I feel like it lives up to its claims on me, because I'm looking for brightening under the eyes and it is my ideal shade. It blends easily for me and the color works really well on my skin-tone. It doesn't irritate my sensitive skin. The price isn't bad, either. I like it enough that I want to try more Boots products.
Have you tried Boots. No. 7 Radiant Glow Concealer or its high-end equivalent, Yves Saint Laurent Touch Eclat?
What are you looking for in an under eye concealer?
Product was purchased by me. All opinions are my own.