The Body Shop Oils of Life Eye Cream
A while ago I had the opportunity to try The Body Shop Oils of Life Eye Cream. This eye cream claims it will help to reduce the appearance of dark circles and wrinkles, help your eye contour to look smoother, and make your eyes look more radiant.
PR sample.
The Body Shop Oils of Life Eye Cream Review
The Body Shop Oils of Life Eye Cream has 3 key seed oils for ingredients:
Black Cumin Seed Oil from Egypt- known for its concentration in antioxidants
Rosehip Seed Oil from Chile- rich in repairing omega 3 and 6
Camellia Seed Oil from China- naturally rich in nutritive oleic acid
I typically find myself liking eye creams, but never loving eye creams. So when this one came into my rotation to try, I didn't expect much. The first time I applied it was at night, right before I got into bed. I was laying in bed trying to sleep and all of a sudden I noticed a cooling sensation around my eyes, which surprised me. When I woke in the morning, I felt like my under eye area looked less puffy and smoother, so I decided to stick with this eye cream for a while. I also started using it in the morning.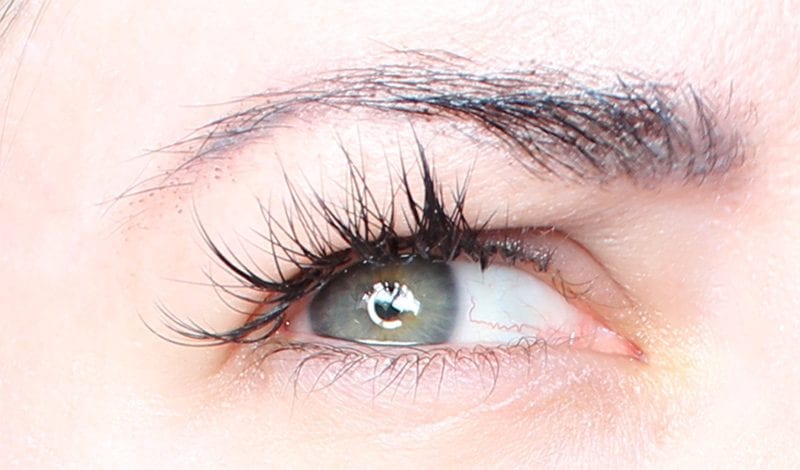 After using it for 4 weeks, I think I'm in love with it. My under eye area looks so much better. I have less darkness under my eyes. The fine lines appear smaller. My eyes are also less puffy underneath.
Now, it does have room for improvement. I hate the packaging. Longtime Phyrra readers will know I hate jar packaging. Now that I have long nails, I hate jar packaging even more. Yes, I can (and have) bought mini spatulas to get out my various creams that are in jar packaging, but I hate them. I wish brands would ditch the jar packaging and just put things into a nice airless pump or squeeze tube. I prefer functionality over a pretty jar any day.
If you are looking for a new eye cream and your concerns are minor fine lines, a little bit of darkness and puffiness, this might be the eye cream for you. It's one I'm certainly going to repurchase.
You can buy The Body Shop Oils of Life Eye Cream at Ulta & The Body Shop. The Body Shop Products are currently buy 1 get 1 40% off at Ulta.
Have you tried The Body Shop Oils of Life Eye Cream? If so, what did you think of it?