Bite Beauty Multisticks
Since the Sephora Spring Sale is going on right now, I wanted to make a quick post to share the cruelty-free Bite Beauty Multisticks with you. These are awesome multi-purpose makeup sticks that you can use anywhere you want on your face. I prefer to use them on my cheeks, but they can be worn on the lips and eyes too.
Where to Buy
Sephora
Price
$25
I've bought 8 shades of the Bite Beauty Multisticks so far, 6 full sizes and a mini-duo that you can buy here. I will rarely ever finish up a full-size cream product, so I love that there was a mini set available. I wish there were more Bite Beauty Multistick mini duos!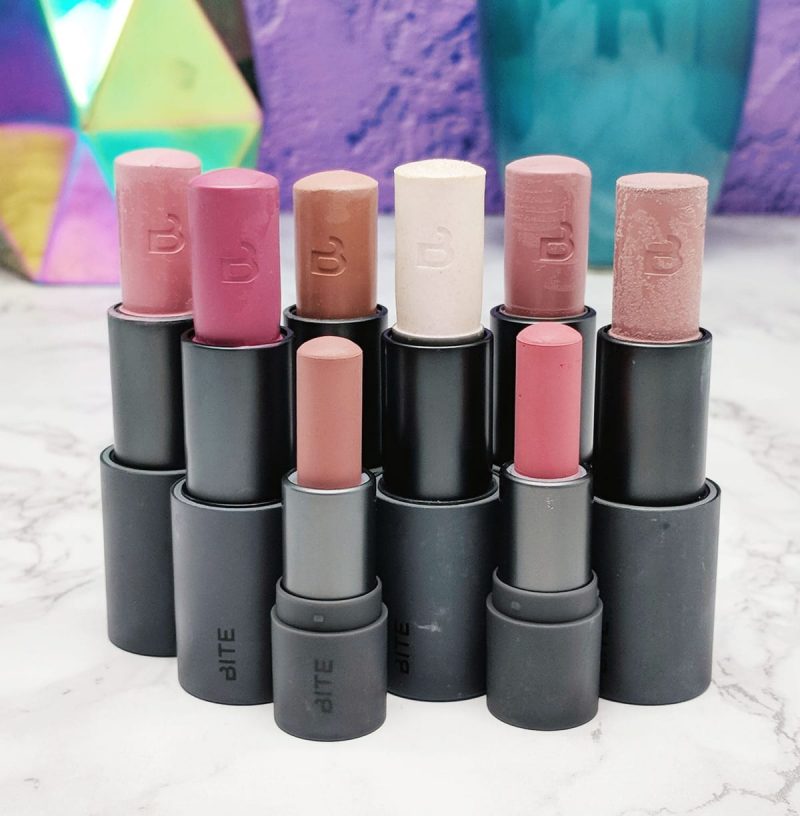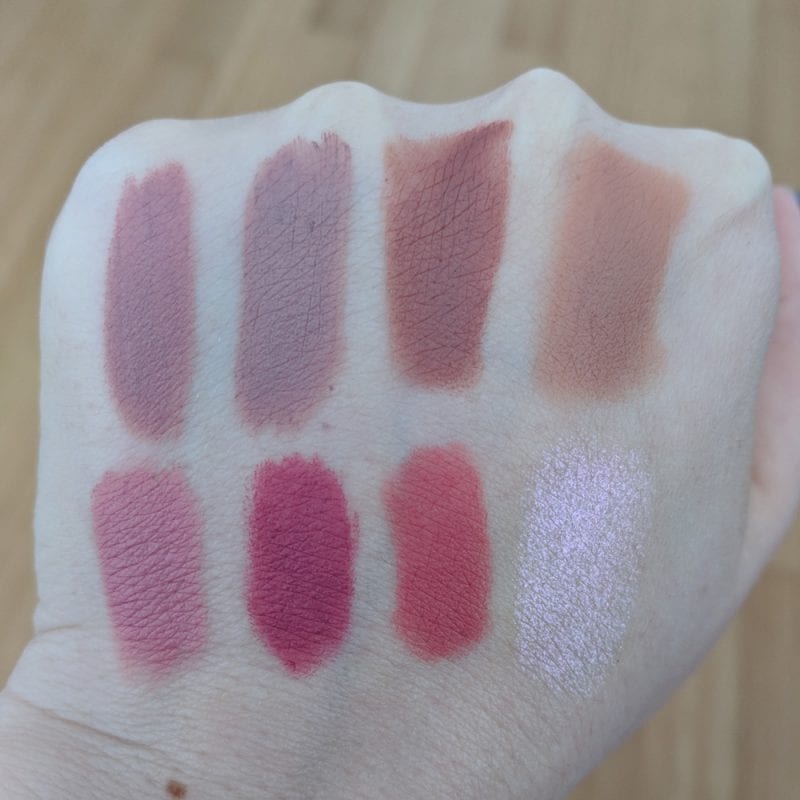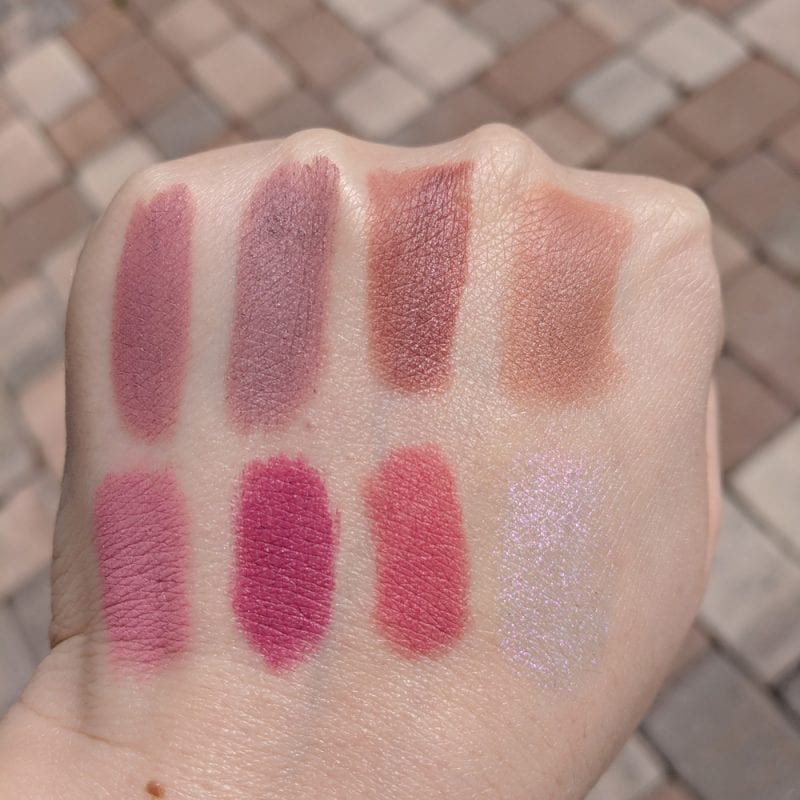 Row 1 – Cava – Gelato – Cashew – Blondie
Row 2 – Lotus – Mauvember – Papaya – Blush Pearl
Cava is a cool-toned lilac beige. It looks like a lilac pink with grey undertones on me.
Gelato is a cool-toned plum taupe. I love this one so much, it looks like a greyed out soft pink taupe on me.
Cashew is a rose taupe. I feel like this one looks like a brown with rosy mauve tones.
Blondie is a nude taupe. This one is a very soft peachy brown on me.
Lotus is a cool pink. It reminds me a bit of UD Obsessed.
Mauvember is a bright fuchsia mauve. Seriously, I feel like this reads as a fuchsia with plum undertones on my skin tone.
Papaya is a coral rose. It's a very pretty warm coral pink.
Blush Pearl is an iridescent white with a pink shift.
I've tried a few other Bite Beauty Multisticks that I didn't like on me, so I returned them to Sephora. Nectar, a purple, was streaky on me. Peacock Pearl was beautiful but I couldn't get it to look right when worn.
Personally, I find the Bite Beauty Multisticks to be the easiest cream blush formula for me to use. They blend out with fingertips or a brush. I normally use my fingertips.  I find more liquidy cream blushes to be challenging.
I do like that the Bite Beauty Multisticks can be worn on my lips, but I often find them a bit drying. I have to use lip balm first to make sure that my lips won't get all dried out.
I've been unable to wear the Bite Beauty Multisticks as eyeshadow on my oily, hooded eyes. They crease and rub off no matter how I use eyeshadow primer and set it with setting powder. If you don't have hooded eyes, you can probably wear these as eyeshadow without any issues.
If you love living dead girl colors like I do, I highly recommend Bite Beauty Multistick in Gelato. It's beautiful on the cheeks and lips. It's small and easy to toss into your makeup bag to take with you. It's the color that I've tried to wear the most as an eyeshadow because I'm into those grey tones. If you have any tricks for making these colors last all day on hooded eyes, please share them with me!
You should pick up a Bite Beauty Multistick if you love multi-purpose makeup that's very portable and doesn't take up much room in your makeup bag. You should skip if you don't like cream products.
What do you think of the Bite Beauty Multisticks? Let me know below!