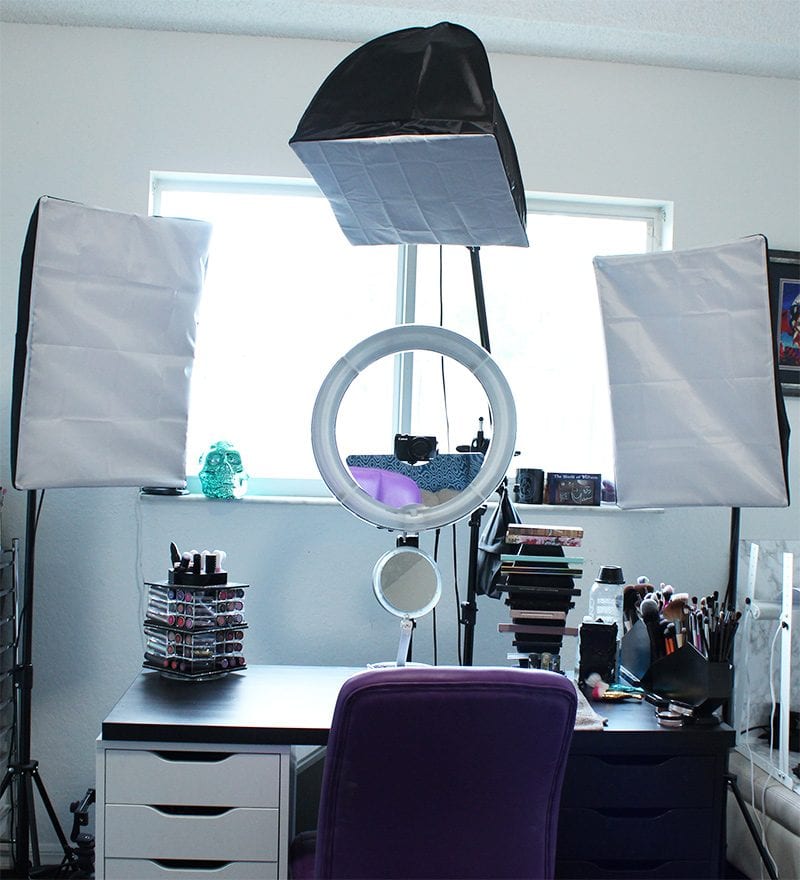 What's the Best Makeup Organizer?
People always want to know what's the best makeup organizer for their collection. I'm sharing the 11 best makeup organizers that I've found on Amazon. This is how I organize my makeup.
Above is a photo of my desk and lights. Be sure to check out my Youtuber / Blogger Camera Equipment Recommendations.
11 Best Makeup Organizers on Amazon

1. Zahra Spinning Lipstick Tower
The Zahra Spinning Lipstick Tower is a wonderful makeup organizer. It holds 81 lipsticks of normal sizes. You can stick oddly shaped ones in the top. I love this so much!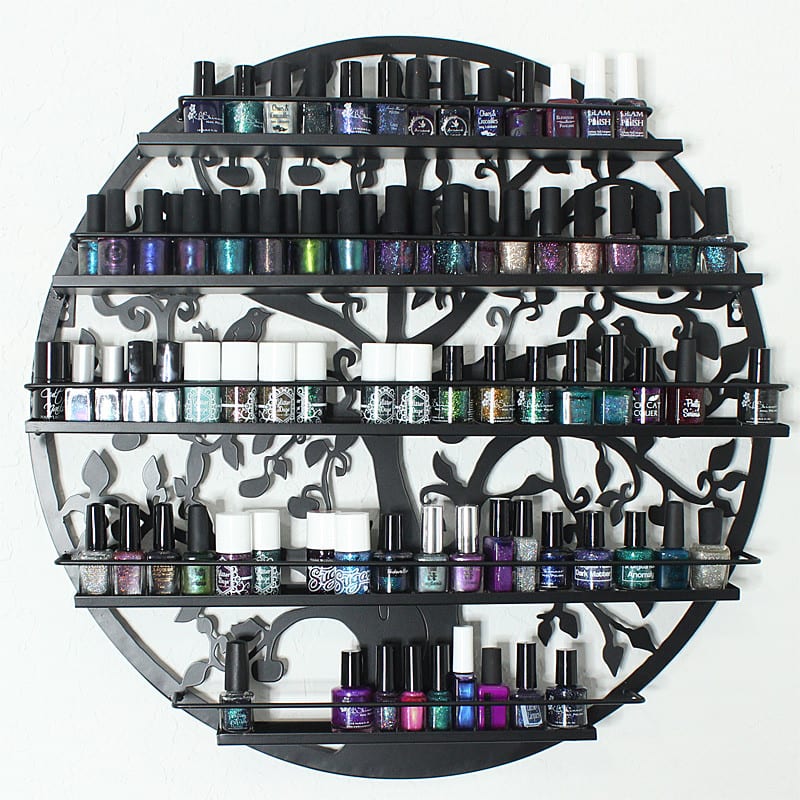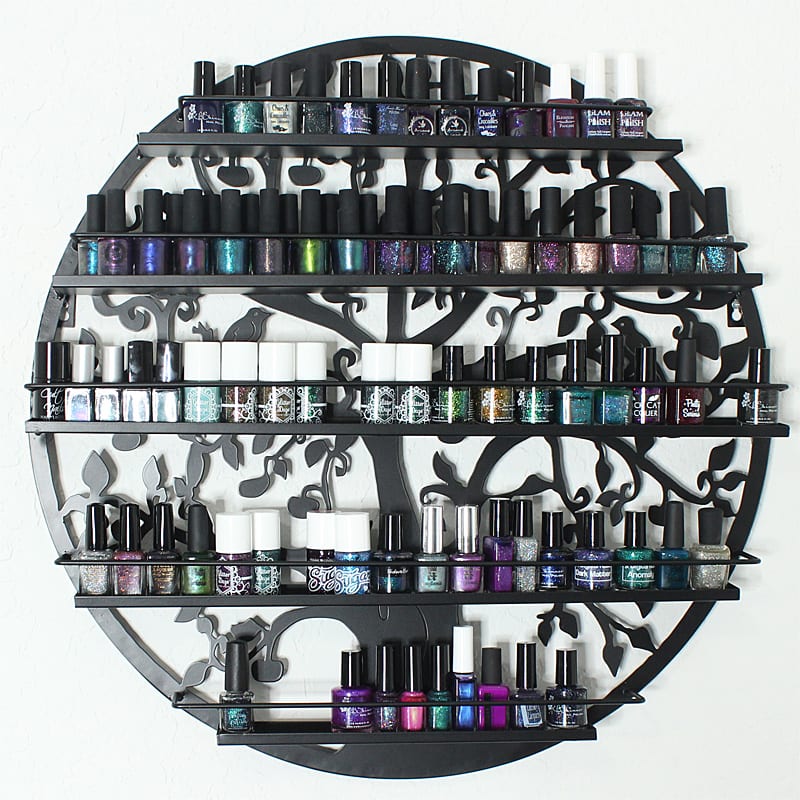 2. Tree Silhouette Nail Polish Rack Holder
I have two Tree Silhouette Nail Polish Racks. They're a great way to make use of a small space and help with organizing your nail polish.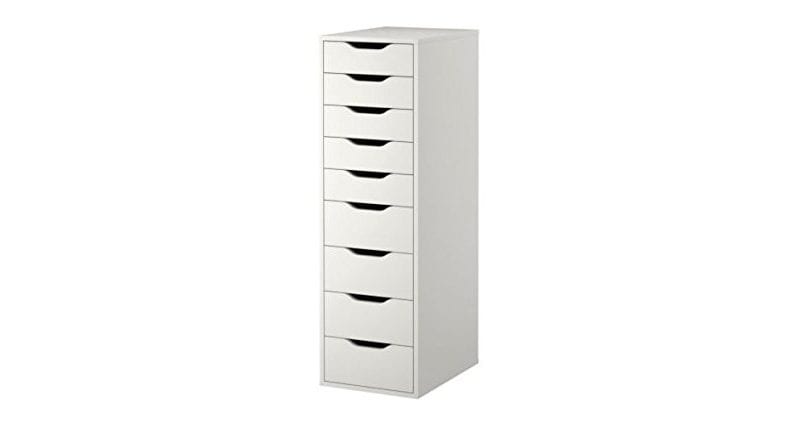 3. Ikea Alex 9 Drawer
The Ikea Alex 9 Drawer is perfect for organizing a very large makeup collection. I have two of these.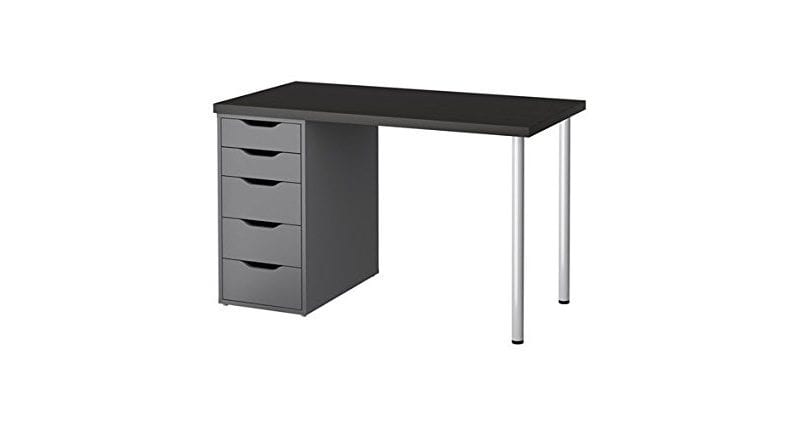 4. Ikea Alex Vanity / Desk
I put together an Ikea Alex Vanity with two 5-drawer units for the legs of the desk.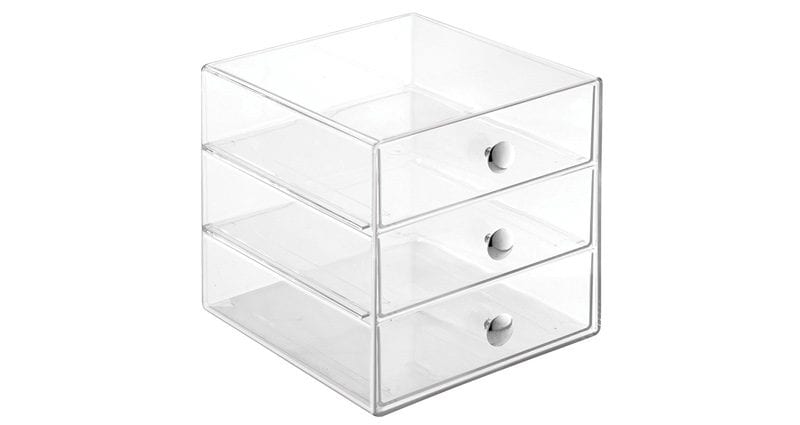 5. InterDesign 3 Drawer Makeup Organizer
I have several of these clear 3 Drawer items as they are an excellent makeup organizer for my indie lipsticks and eyeshadows.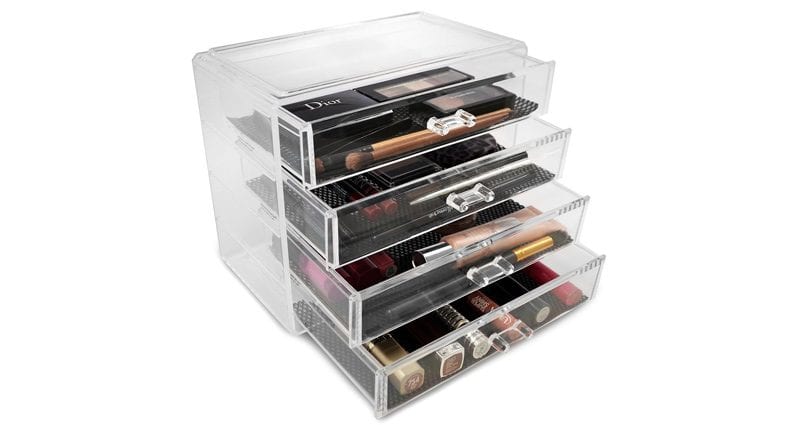 6. Sorbus Acrylic Makeup Organizer
The Sorbus Acrylic Makeup Organizer is perfect for storing my Colour Pop collection. You could also use it for indie eyeshadows. It's the most affordable acrylic makeup storage option I've found to date.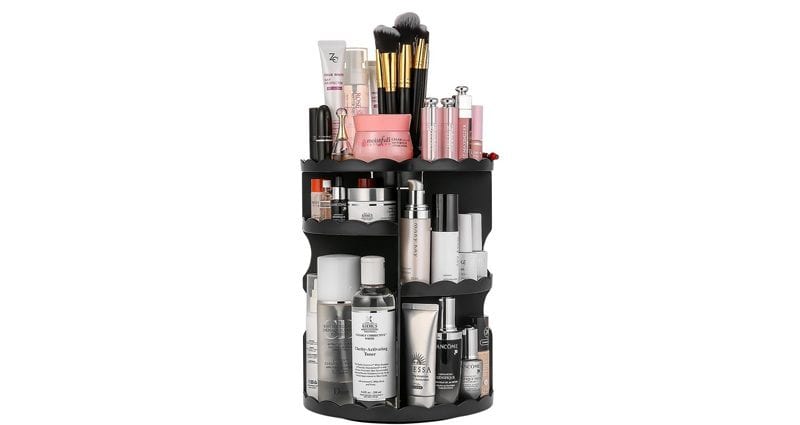 7. Jerrybox 360 Degree Makeup Organizer
The Jerrybox 360 Degree Makeup Organizer is perfect for holding a ton of skincare, makeup brushes, nail polish and perfumes. Plus it comes in 4 different designs. I think I need one of these for my bathroom!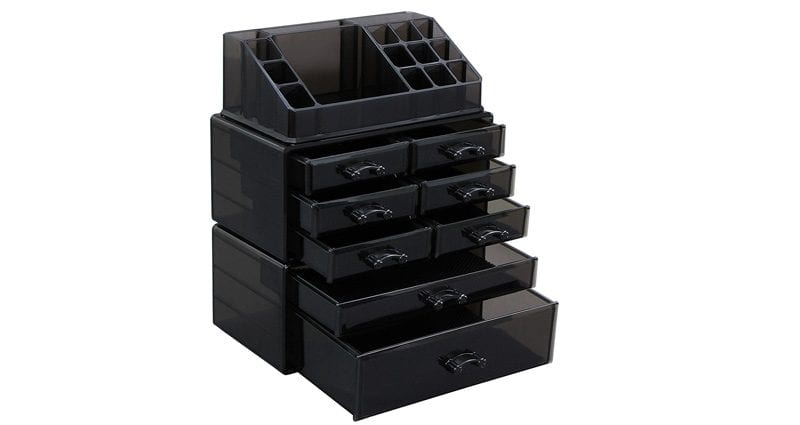 8. Songmics Black Makeup Organizer
I swear everything looks better in black. The Songmics Black Makeup Organizer can be used for makeup or jewelry. I keep thinking I need to pick it up to put on top of my dresser in my master bedroom for jewelry organization.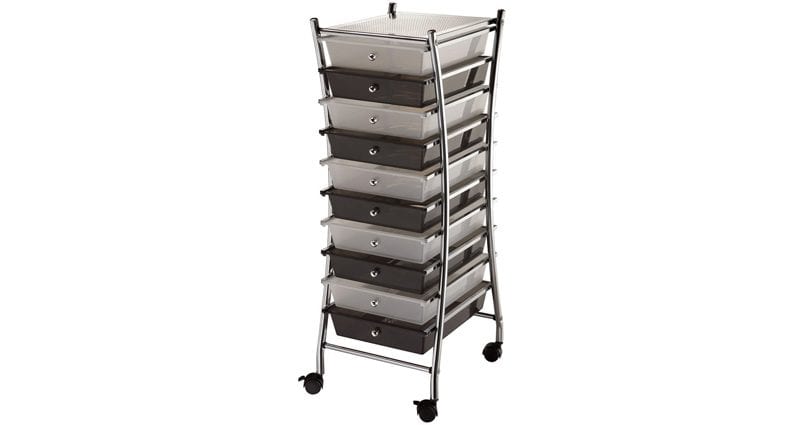 9. 10 Drawer Organizer
When I was first starting with makeup I picked up 3 of these 10 Drawer Organizers to organize my makeup. I've given 2 away and I'm down to just 1 because I vastly prefer my Ikea Alex for storage. This is more budget friendly than the Ikea Alex.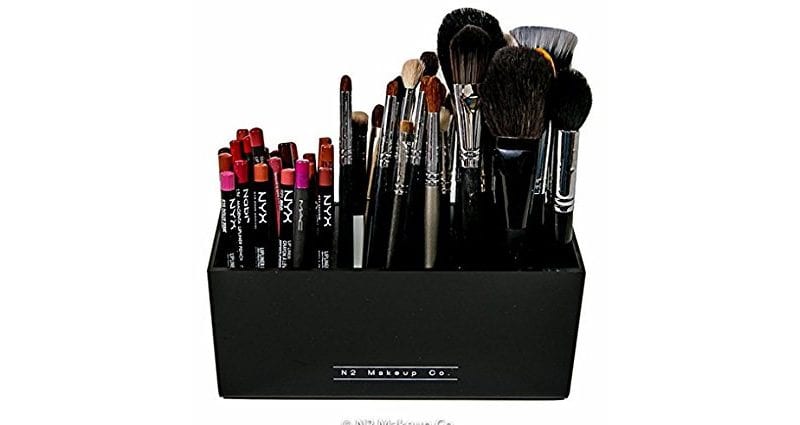 10. 3 Slot Brush Holder
These 3 Slot Makeup Brush Holders are sleek and black and cost a fraction of what I paid for my black coffin brush holders. See my brush holders.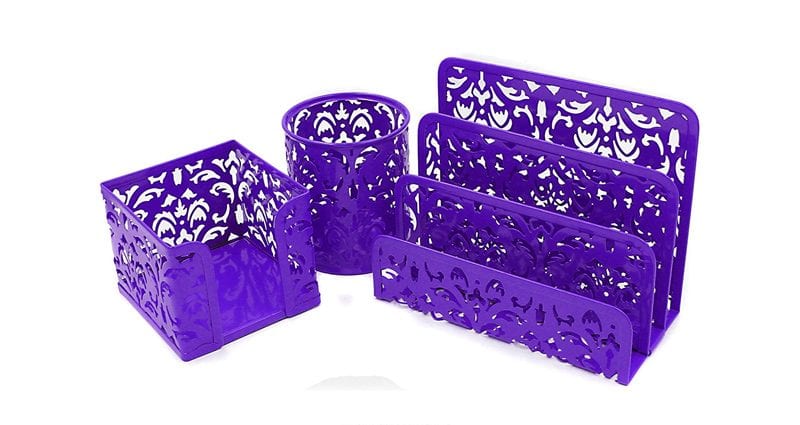 11. Purple Letter Sorter
If I didn't already have my black coffin makeup palette organizer, I would absolutely buy this awesome purple letter sorter for makeup organization. It's available in black, dark teal, hot pink, green and white.

What's your current favorite makeup organizer?
Join us in the PhyrraNyx Facebook Group to chat about makeup!