I wanted to share with you a new best cruelty-free beauty brands list from me, including MAC Dupes, and include international shipping information. Did you realize that it has now been over a year since I wrote my Heartbroken by MAC post and stopped purchasing MAC? And you know what? I'm ok with not purchasing MAC. I'm still saddened that MAC is testing on animals. I have plenty of cruelty-free beauty options available to me.
For those of you still looking for your favorite MAC shades, there are a lot of great cruelty-free companies out there who make the same shades that are better quality – both in terms of pigmentation, blendability and texture. So of course, I compiled a new list of the best in cruelty-free beauty brands. This is not an all inclusive list of companies, but it does include brands that I love.
Additionally, these products are (usually) less expensive than MAC and ship internationally! I get a TON of questions every day on Facebook now, asking about international shipping. So I figured I would cover some of my favorite cruelty-free brands and international shipping in one post. 🙂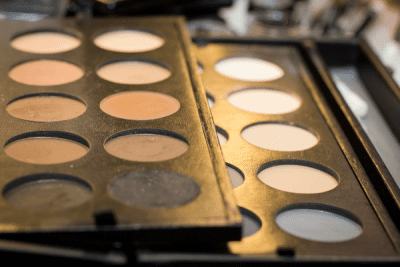 Brands with Specified MAC Clones / Dupes
1. Silk Naturals (see all my Silk Naturals posts.) $4.50 (loose jar)
They've got great texture, pigmentation and blendability. Silk Naturals makes plenty of MAC clones including:
MAC Crystal, Dollymix, Retrospeck, VG V, Shroom, Slate, Juxt, Pleasantry, Love Rock, Russian Red, Sweet Sienna, Emote, Twig, Hand Finish, Mulch, Hot Planet, Grand Duo, Seedy Pearl, Idol Eyes, Dame, Mythology, Moth Brown, Bare, Blushbaby, Natural Flair, Satin Taupe, Velvet Teddy, Naked Lunch, Vex, Rice Paper, Parrot, Breath of Plum, Kitschmas, Vanilla, Nylon, Moon River, Brick-o-la, Jardin Aires, Her Ladyship.
All of Silk Naturals products are cruelty-free and many are vegan. They have a lot of great products that are NOT MAC clones at all!
I believe that they ship everywhere except Italy, the Philippines, Turkey, Indonesia, and Mexico.
2. Makeup Geek (see all of my Makeup Geek posts) $5.99 (refill), $6.99 (loose jar), $7.99 (eyeshadow single)
Makeup Geek has excellent pigmentation, texture and blendability. Makeup Geek makes lots of MAC dupes including:
Carbon, Quarry, Folie, Dazzlelight, amber Lights, Mystery, Electric Eel, Trax, Juxt, One Off, Gorgeous Gold, Mylar, Mulch, Rule, Jest, Brown Script, Perky, Velvet Moss, Purple Haze, Bitter, Charred, Coppering, White Frost, Saddle, Firecracker, Electra, Steamy, Ground Brown, Patina, Cobalt, Plumage, Sumptuous Olive, Cool Heat, Romp, Arena, indian Ink, Shroom, Warm Chill, Illegal Carbo, Parfait Amour, Blanc Type, Gesso, Red Violet, Reflects Antique Gold, Naked, Club, Blue Brown, Expensive Pink.
All of Makeup Geeks products are cruelty-free. They've got a lot of gorgeous colors outside of the MAC spectrum. I believe Makeup Geek ships worldwide, except to Italy and Ukraine.
3. Nyx Cosmetics (see my Nyx Cosmetics posts.) $4.50 (eyeshadow single)
Nyx has a lot of dupes, though the pigmentation can be hit or miss. They make some great products, too, like their liners.
Vellum, Rose Blanc, Humid, Satin Taupe, Cranberry, Steamy, Swish, Aquadisiac, Twinks, Golden Olive, Electra, Ricepaper, Woodwinked, Solar White, Mythology, Expensive Pink, Lucky Green, Viz A Violet, Stars n' Rockets, Parfait Amour
Nyx does not appear to ship internationally, but other sites that carry Nyx ship internationally.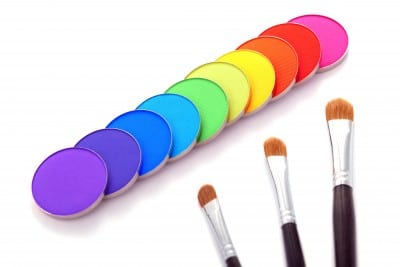 If you're ready to step outside the box of just the MAC color palette, there are many great companies out there that make beautiful colors that you will fall in love with harder than you did your original MAC shades. I know I've fallen in love with many companies.
More Great Cruelty-Free and Vegan Beauty Brands
1. BFTE Cosmetics (See my BFTE posts) $6.50 (loose jar)
BFTE has neutrals to brights, mattes to sparkle, and everything in between. They're cruelty-free and some products are vegan. At last count they had over 400 colors to choose from. Favorites include Dragon Slayer, Poodle Pandemonium, Emerald Bliss, Very Vanilla, Salted Caramel, Espresso, Lotus, Beautiful, Ornamental, Glistening, Tropic, Autumn, Mermaid, Clara, Gem, Caribbean, Charm, Beautiful, Midnight Kisses, Love Potion, Wizard's Wand and Meteor Shower.
BFTE is cruelty-free and ships worldwide except to France.
2. Sugarpill Cosmetics (See my Sugarpill posts) ($12 pressed and loose)
Known among many as the brightest of the brights, all of their colors are bright. The only neutrals they have are black and white. Their colors are beautiful. Almost all of their shades are vegan. They are, of course, cruelty-free. Favorites include: Stella, Lumi, Afterparty, Absinthe, Acidberry, Velocity, Darling, Magentric, Hysteric. Poison Plum, Dollipop, Love+, and Goldilux.
Sugarpill ships internationally and has other sites that sell their products that ship internationally. They don't specify any country restrictions.
3. Fyrinnae (See my Fyrinnae posts) $6.20 – $6.80 (loose jar), $8.25 (pressed single)
Fyrinnae is an all vegan company and they've got some amazing duochrome and multi-chrome eyeshadow shades. Their Arcane Magic shadows can blow your mind. My favorites include Wicked, Mystical Hedgehog, futuristic glamrock, Digital Faerie, Sorceress, Shenanigans, Book of the Dead, OMGWTF, Bitey Tyrannosaur, Chaotic evil, Dinosaur Plushie, Dragon's Wing, Gender Bent, Winter, Again, and Damn Paladins.
Fyrinnae is cruelty-free and vegan. They ship worldwide except to Italy, Spain, or Philippines.
4. Cult Nails (See my Cult Nails posts) $12 (one bottle)
Cult Nails polishes are gorgeous and the finishes vary from collection to collection. There's a core collection and lots of LE colors, so the color palette is constantly being updated to reflect fashion trends. These polishes are vegan, cruelty-free, free of Toulene, Formaldehyde, Dibutyl Phthalate and Camphor. Nevermore, Hypnotize me, Charlatan, I Got distracted, Iconic, Let Me Fly, Scandalous, captivated, and Unicorn Puke are my must have shades.
Cult Nails ships worldwide, with some exclusions. You'll have to email their customer service to see if your country is excluded.
5. Urban Decay (see my Urban Decay posts). Prices vary by item.
Beautiful, bold, bright colors and innovative formulas. Much love for Urban Decay! Their 24/7 pencils, 24/7 liquid liners, primers, foundation, and eyeshadows (the Oz palettes, anyone?)… they've got it all. Favorites include Siren, El Dorado, Perversion, Walk of Shame, Omen, Deep End, Freelove, Half Baked, Easy Baked, Mushroom, S&M, Pistol, Shattered, Smog, Gravity, Sellout, Freakshow, Frigid, Fishnet, Spell, Beware, Jealous, Aura, Illusion, South, Mildew, Crave, Kinky, Freestyle, Asphalt, Backdoor, blackout and Loaded.
Urban Decay is sold on a variety of sites, some of which ship internationally.
6. Too Faced (see my Too Faced posts.) Prices vary by item.
Too Faced is known for their beautiful neutrals, amazing bronzers, and the best eyeshadow primer ever. I also am in love with their face primer, Sweethearts blush, Better Than False Lashes Mascara (when my allergies aren't crazy), Candlelight Glow duo highlighter, La Creme Lipsticks and air-buffed bb creme. They're proudly cruelty-free.
Too Faced is sold on a variety of sites, some of which ship internationally.
7. NARS (see my NARS posts). Prices vary by item.
NARS makes silky, lovely colors and they've got a ton of neutrals for you neutral lovers. NARS made the first department store foundation to ever match my skintone perfectly – NARS Siberia. I also love Copacabana Illuminator, Danmari blush palette, their tinted moisturizers, Satin Lip Pencils, and a few of their gorgeous eyeshadow shades. They also make my favorite gold nail polish ever, Desperado.
NARS is cruelty-free and they ship internationally.
8. Meow Cosmetics (see my Meow posts). $7.50 to $8.50 (loose jar)
Meow made the first indie foundation to ever match my skintone perfectly – Meow Inquisitive Siamese. They've got a ton of different eyeshadow colors and they rotate collections by seasons. I especially love their Halloween and Friday the 13th series. Favorites include Warlock, Necromancer, Witch, Skeptic, Bad Luck, Paranormal, Accident, Fate, Ragnarok, Armageddan, Hopeless, Planet X, Prophecy and 2012.
Meow Cosmetics is cruelty-free. They do ship internationally.
9. Darling Girl Cosmetics (see my Darling Girl posts) $5.90 (loose jar)
Darling Girl makes a variety of fun cosmetics, including watercolor paint pots that are just beautiful. She also does lovely 'glitter and duochrome shades. She's got a lot of multi-dimensional shades. My favorites include Mermaid Tails, Starry Night, Limelight, Sushi Flower, Don't Teal Me You Love Me, Leviathan,  Tempest, Dirty Limerick, Maui Sunrise, Obviously A Wig, Rainbow Brite, and Stupid Parlor Tricks.
Darling Girl is cruelty-free and does ship internationally.
10. Morgana's Crypt (see my Morgana posts) Prices vary by product
Morgana makes some of the best vegan lipsticks I have ever tried. They come in all the colors of the rainbow, including emerald green! My favorite lipstick shade from her is Troll Repellant.
Morgana's Crypt is cruelty-free and vegan and she does ship internationally.
11. Concrete Minerals (see my Concrete Minerals posts). $7 to $8 (loose jar)
Concrete Minerals makes gorgeous shimmery and matte shades. They're mostly bright but they've got a few beautiful neutrals to check out. They offer Free Shipping Internationally on orders over $50. Favorites include Domino, Toxic, Hi-Fi, Wicked, Zealous, Rocked, Juvenile, Kinky, Ruse and Lolita.
Concrete Minerals is cruelty-free and 98% vegan (like 3 shades are not vegan). They ship internationally. I think they're the only site I know of that does free international shipping at $50 USD.
12. Femme Fatale Cosmetics (see my Femme Fatale posts) $5.85 (loose jar).
Femme Fatale is actually an Australian company! They make lovely duochrome eyeshadows, blushes, highlighters and nail polish. Favorites include Dreamstate, Polymorph, Golden Lotus, Genesis, Spirit Bond, Haunted, Shooting Stars, Poison, Unholy, and Heroic.
They're cruelty-free and ship internationally.
13. Beautisol (see my Beautisol posts) Price varies by product
Beautisol is a cruelty-free and vegan company. They make the best selftanner on the market. It's streak free, stink free and allows you to achieve a perfect faux glow every time. I love Summer Glow and I'm finally not afraid of having a faux glow, thanks to Beautisol.
They do not currently ship internationally.
14. FutureDerm (see my FutureDerm posts) $54.95 and $89
I'm a contributing writer for FutureDerm. FutureDerm has also come out with two products that are great. First is the innovative time-release retinol that even my sensitive, rosacea prone skin can use. The second, which I have not yet tried, is Vitamin CE Caffeic Serum. FutureDerm is cruelty-free.
I'm currently unsure if they ship internationally.
15. Pretty Serious Cosmetics (see my Pretty Serious posts) $4.95 (loose jar), $9.95 (bottle)Pretty Serious Cosmetics is another Australian company. They make beautiful eyeshadows and amazing nail polish. If you haven't seen The Pink One, you need it. Their polish is big 3 free. All products are cruelty-free and vegan. My Favorites include The Pink One, Mummy Mush, Party by the Pool (AMAZING),  and BSOD. I desperately need Cybernetic.
They ship internationally.
16. Geek Chic Cosmetics (see my Geek Chic posts) $5.99 (loose jar)
From Dr. Who to Farscape to True Blood to Supernatural, Geek Chic has a wide array of collections based off of many of my favorite fandoms. Their products are cruelty-free and many are vegan. My Favorites Bonded to the Stars, Anarchist Priest, Frell!, Guiding Star, Morningstar, Non-Euclidean, Cyclopean, Antediluvian, Bigger on the Inside, Touched by Darkness, Born in Fire and The Pointy End.
They ship internationally.
17. Glamour Doll Eyes (see my Glamour Doll Eyes posts) $6.00 (loose jar)
GDE has neutrals and brights. Many are blogger inspired. All products are cruelty-free. Some are vegan.
They ship internationally.
18. Illamasqua (see my Illamasqua posts) Prices vary.
Illamasqua is a company based in the UK. They are also carried by some online retailers, such as Sephora. They make beautiful eyeshadows and I love their Skin base (shade 2 is a perfect match for me, but I also mix 1 and 4 for a custom blend, and I love Au, too). I also love a ton of their polishes including Stance, Poke, and Radium. I love their eyeshadows in Heroine, Intense, and Burst. I also love their intense glosses in Boost and Indulge.
They are cruelty-free and I believe some products are vegan. They ship internationally. They offer free shipping in the UK. They offer free shipping worldwide if the order is over £50.
19. Inglot (see my Inglot posts) Prices vary.
Inglot is a Polish based company with a few stores around the USA. They're also carried in select Macy's department stores. They make beautiful eyeshadows in a variety of finishes and their pans are huge. I love their 544 and 541 glosses, and a slew of their eyeshadows (though I find it hard to remember because they're all numbered, not named).
Inglot is cruelty-free. I believe they ship internationally in the countries where they have stores.
20. Obsessive Compulsive Cosmetics (see my OCC posts) Prices vary.
Obsessive Compulsive Cosmetics is 100% cruelty-free and vegan. They make everything from airbrush foundation to lip tars, the new lip tar stained glosses, eyeshadows and nail polish. I adore Jubilee, Zhora, Yaoi, Queen, Radiate, Harlot, Anime, Hoochie and RX. I'm also in love with the new stained glosses in New Wave, Androgynie and Jealous. I need to get a new Beta, since Maximus ate mine.
They do some international shipping and have international retail partners that can be found here.
21. Stila Cosmetics (see my Stila posts). Prices vary. – No Longer Cruelty Free!
22. Paula's Choice (see my Paula's Choice posts). Prices vary.
Paula creates affordable skincare products that I've come to love. They make a create makeup remover, rosacea redness product, moisturizers and my beloved tinted moisturizer. My favorites are their tinted moisturizer, their anti-aging foundation, makeup remover, and their entire RESIST line.
Paula's Choice is proudly cruelty-free and they do ship internationally to some countries.
23. bareMinerals / Buxom / Bare Escentuals (see my bareMinerals and Buxom posts). Prices vary. They are cruelty-free. I love the Buxom Big & Healthy Lip Sticks, the bareMinerals blushes, as well as their eyeshadows.
They do not ship internationally but are sold internationally at some locations.
24. Girly Bits (see my Girly Bits posts) $10 and up
Girly Bits makes beautiful polish, but my absolute favorite is Razzle Dazzle. Everyone needs it. They are a Canadian company and they are cruelty-free. The nail polishes are so beautiful.
They do ship internationally to some places.
25. Jesse's Girl Cosmetics (see my Jesse's Girl posts) Prices vary.
Jesse's Girl Cosmetics makes some gorgeous, affordable eye dusts, nail polish, liquid liner and eyeshadow primer. They have free shipping on orders over $20 in the USA. They are cruelty-free. Some products are vegan. I love the waterproof liquid eyeliner, eyeshadow primer, and Frosted Gum Drops polishes.
They do ship internationally.
26. tarte Cosmetics (see my tarte Cosmetics posts). Prices vary.
tarte Cosmetics makes many beautiful products. My favorite are the lipsurgence lip tints, amazonian clay 12-hour blushes, amazonian clay waterproof gel liners, smoldereyes amazonian clay waterproof liners, and BB tinted treatment 12-hour primer SPF 30. tarte is cruelty-free.
tarte does NOT currently ship orders internationally including Canada. Tarte is available in select Canadian Sephora stores and one small boutique in Australi.
27. It Cosmetics (see my It Cosmetics posts). Prices vary.
I love their powder foundation! Whenever I have a facial peel, this is the only makeup that I can wear without upsetting my skin. It's the best full coverage powder foundation that I've ever tried. My only complaint is that it is a touch too dark for my skin. Their concealer is pretty amazing, too, and it's light enough for me. Their blushes are beautiful. It Cosmetics is proudly cruelty-free.
It Cosmetics currently offers limited international shipping.
28. Literary Lacquers (see my Literary Lacquers posts). $10 (bottle)
Literary Lacquers makes gorgeous holo polishes, including an orange holo! I've got an upcoming review and video on their products. Simply stunning! Literary Lacquers are 3 Free, meaning it is free of Formaldehyde, Toluene, and Dibutyl Phthalate (DBP). They are also cruelty-free.
They do ship internationally.
29. butter LONDON (see my butter LONDON posts) $15 (bottle)
butter LONDON makes a lot of lovely nail polishes. Knackered (scattered holo duochrome perfect for layering), Swinger, Fairy Cake, the Black Knight, Two Fingered Salute, and the Full Monty are some of my favorites. They are cruelty-free.
They offer limited international shipping.
30. Milani Cosmetics (see my Milani posts) Prices vary.
I love the new powder eyeshadows and the shadow eyez pencils. I've been really sad that I can't find the new LE shadow eyez collection in stores anywhere! The new color statement lipsticks are fantastic (and I owe you swatches of all of them. I swatched my favorites first and then got distracted.) Milani is cruelty-free.
Milani currently does not offer international shipping except to Canada. However, Cherry Culture does offer shipping internationally to quite a few countries.
31. Zoya Cosmetics (see my Zoya posts) $9 (bottle)
Zoya is big 3 free and cruelty-free. They make a lot of gorgeous polishes. Zuza, Godiva, Liberty, Aurora, Storm, Lola, Bijou, Lilith, Charla, Mimi and Eve are my favorites.
Currently Zoya does not ship internationally.
32. Manic Panic (see my Manic Panic posts) Price varies
I've been using Manic Panic hair dye for at least 16 years. I love their products. They're cruelty-free and vegan. My favorite colors include Atomic Turquoise, After Midnight Blue, Vampire Red, Hot Hot Pink, Voodoo Blue, and Ultra Violet.
They do offer international shipping.
33. DermOrganic (see my DermOrganic posts) Price varies.
DermOrganic is a cruelty-free and vegan hair product and skincare line. All of their products are made with argan oil. Their products contain no artificial preservatives. They're sulfate-free, gluten-free, sodium chloride free, paraben free, mea free, dea free, and dye free. They're pH balanced between 4.5 and 5.5. I love their leave-in treatment and hair masque.
They offer international shipping.
34. Physicians Formula (see my Physicians Formula posts) Prices vary.
Physicians Formula makes wonderful mascaras. Right now my allergies are so bad that I can only wear a few mascara formulas without my eyes getting irritated. I'm currently using Organic wear 100% Natural Origin Mascara and Fake Out Mascara. Physicians Formula is cruelty free.
They offer limited international shipping.
35.  Anastasia Beverly Hills (see my Anastasia posts) Prices vary.
Anastasia Beverly Hills makes amazing brow products. I also really like their covet waterproof eyeliners. I like their hyperecolor mascara / brow tints, but I wish they were the exact same formula as their tinted brow gels. The tinted brow gels work so amazingly well. They also make really beautiful, nice eyeshadows. Anastasia is cruelty-free.
They offer limited international shipping.
36. Lush Cosmetics (see my Lush posts) Prices vary.
Lush has been at the forefront of fighting for animal testing to end. They also make amazing products. They refuse to sell in China.
They offer international shipping.
37. gud by Burt's Bees (see my gud posts) Prices vary.
I love that gud is a drugstore find and easy to find no matter where I've been in the USA. I love Pearanormal Activity and have gone through 4 of their body washes now in that scent alone.
They do not offer international shipping.
38. Virus Insanity Eyeshadows (see my VIE posts) $5 to $6.50 for eyeshadows
They make some amazing duochromes and complex shimmery shades. Some of my favorites are XTC, Glowstick, Techno, Superbia, Blizzard and Candi.
I believe they ship internationally.
39. Performance Colors $5 for eyeshadows, $10 for foundation, $6.50 for eyeliners
They make gorgeous cream products including eyeshadows, foundations and eyeliners.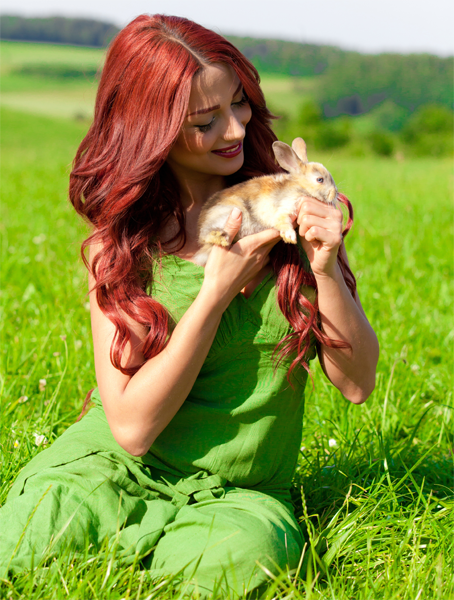 Now, I also wanted to talk about PETA and Leaping Bunny.
PETA does certify companies and lets them use the PETA logo (for a fee of $100 according to their website). Most of the independent companies that I know are not listed on PETA's list nor do they have the official logo. This does not make them any less cruelty-free (or in some cases vegan). To be clear, I am not always a fan of PETA, but I do believe that this branch of PETA does its best to determine if products are cruelty-free or not. I do not know if there are any other fees associated with becoming PETA certified.
Leaping Bunny does not have fees related to be listed on their site. They do have a sliding scale fee to use their logo, but I am unsure of the scale. I really like Leaping Bunny as an organization and I feel they do a great job.
Both PETA and Leaping Bunny are great places to start if you're looking for mainstream brands that are cruelty-free. However, don't discount indie brands just because they lack that logo. You can email them or check their FAQ to see if they are cruelty-free, vegan, or both. The key phrase to watch out for is 'except where required by law.' If a company says that they don't test, nor ask others to test on their behalf, except where required by law, it means that they are selling in China and there is animal testing going on. You can always call a brand and ask. I have called Sephora, for example, to find out if the Disney by Sephora, and Kat Von D by Sephora and Tarina Tarantino were cruelty-free, which they are supposed to be. Another way to check is to see if the items are sold on Sephora's website in China. If they're listed on the Sephora China site, they are not cruelty-free.
Three of the best resources out there (in my opinion) for finding cruelty-free and vegan companies are My Beauty Bunny, Logical Harmony, and Paula's Choice.
My Beauty Bunny has some excellent lists that are often updated:
Cruelty-Free Brands
5 Best Cruelty-Free Brands for Women of Color
Cruelty-free Mascaras
Logical Harmony maintains one of the most diligent lists I've ever seen:
Cruelty-Free and Vegan Brands
Explanation on cruelty-free vs. vegan.
Tashina is constantly checking in with brands and updating her lists.
Paula's Choice. Their list is broken into cruelty-free, not cruelty-free, and unknown status. They contact brands directly, as well as rely on the National Anti-Vivisection Society for information on whether or not brands are testing.
Paula's Choice Brand List
As a reminder, here is my personal stance on cruelty-free. I understand that cruelty-free can vary from person to person. I am not pushing my beliefs on anyone but I do want to educate people so that they can make an informed decision.
I purchase cruelty-free beauty products whenever possible. I will purchase from cruelty-free companies that belong to a parent company that is not cruelty-free because I want to encourage that company to see the value in cruelty-free. Example: I will purchase from NARS (owned by Shiseido), Urban Decay or the Body Shop (L'Oreal).
I own non-cruelty-free products that I am finishing up and will not repurchase once I run out. Example: I own a ton of MAC and Make Up For Ever, purchased when they were cruelty-free. I am using that up but once it's gone I will not repurchase unless MAC or Make Up For Ever are cruelty-free again.
Because I have rosacea, some products I use are under the recommendation of my doctor, such as Cetaphil, though I am so happy to have found Abbey St. Clare Aniba Cleanser for Rosacea, which is a perfect replacement for Cetaphil. If you have rosacea and feel like you can only use Cetaphil, please consider checking out Abbey St. Clare Aniba Cleanser, because it has worked wonders on my skin.
As far as I am aware, there are no contact manufacturers that are cruelty-free. I wear contacts because I am -9 in each eye. I also wear glasses, but because of how bad my vision is, I don't ever drive in my glasses. My peripheral vision in glasses is too limited for me to feel comfortable driving. I hope to get Lasik surgery this year so that I can stop wearing contacts and glasses. I really need to find the best Lasik surgeon in Tampa to get my vision corrected, because it is so bad.
I will always do the best I can to be honest and disclose about a brand's cruelty-free status. With makeup I find that it's easy to find cruelty-free products. I find it more difficult to find cruelty-free skincare that works with my rosacea. Hair related products can be very difficult as well. I do get frustrated when I contact a brand and I'm told that they are cruelty free, only to find out later on that they're not.
If a company is not cruelty-free but decides to go cruelty-free, I will support them. I want companies to be encouraged to change their status to cruelty-free.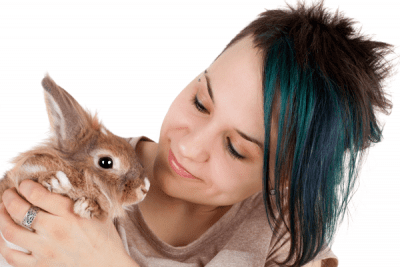 Whether or not you are cruelty-free, I hope you find this post informative and helpful.
Are there other companies that you would like to see me cover that are cruelty-free?