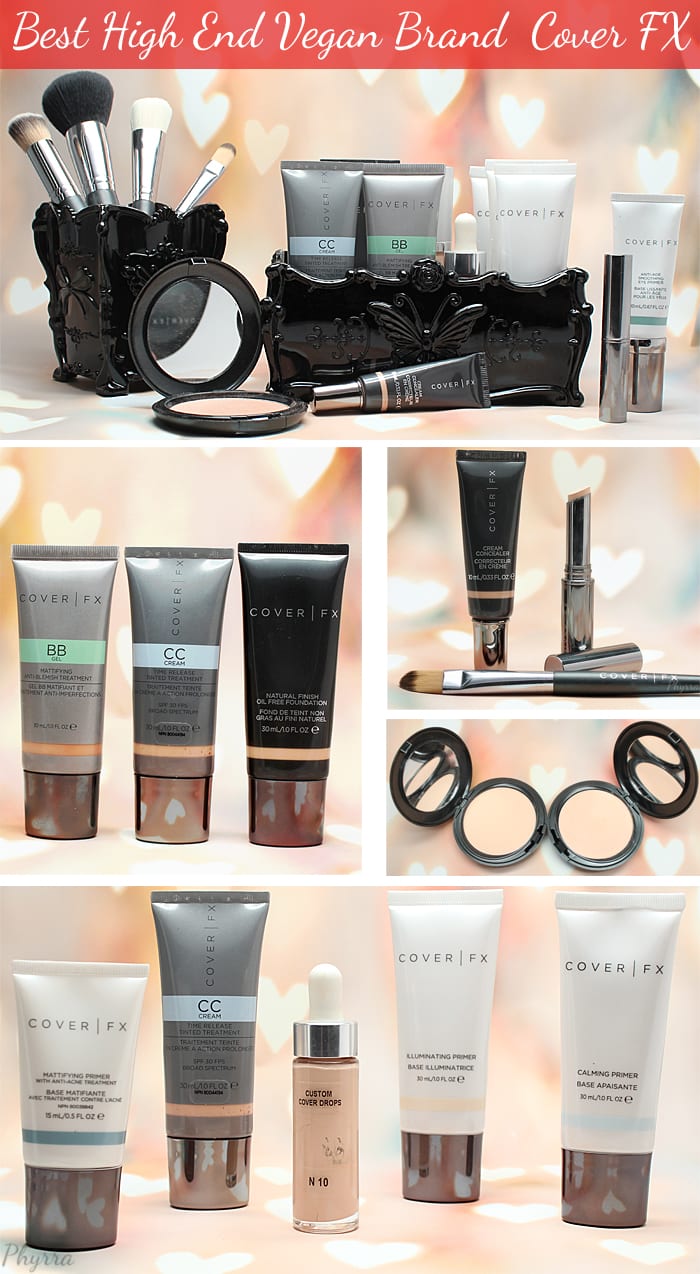 Happy Makeup Wars Monday! For this Makeup Wars we're sharing our picks for the best Mid to High End Brand. I chose Cover FX for the Best Mid to High End Brand. I am a Cover FX Brand Ambassador, but this is not a sponsored post. Last year when we did a Best Brand post, I chose Urban Decay because of their eyeshadows and lipsticks. Recently when we did our best drugstore brand war, I chose Nyx.
Best Brand Cover FX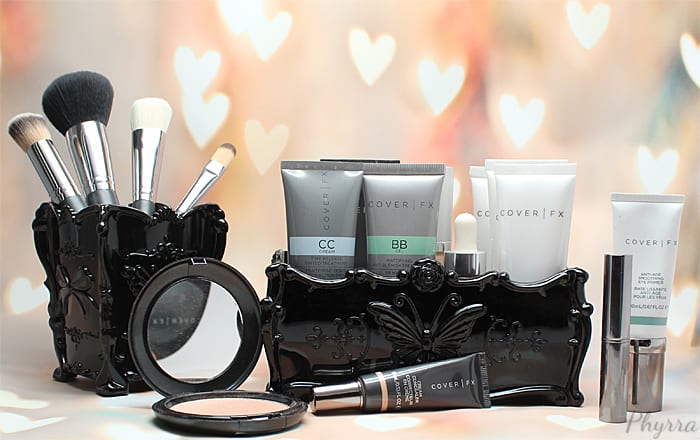 I'm choosing Cover FX as the best mid to high end brand because they embrace global shades of beauty by offering up to 28 different foundation shades in their line. They understand that people come in more than 5 shades and all are beautiful. Their products are free of inflammatory ingredients that can cause people with sensitive skin issues including Fragrance, Gluten, Parabens, Sulfates, Phthalates, Mineral Oil or Talc. And of course, they're cruelty free and vegan!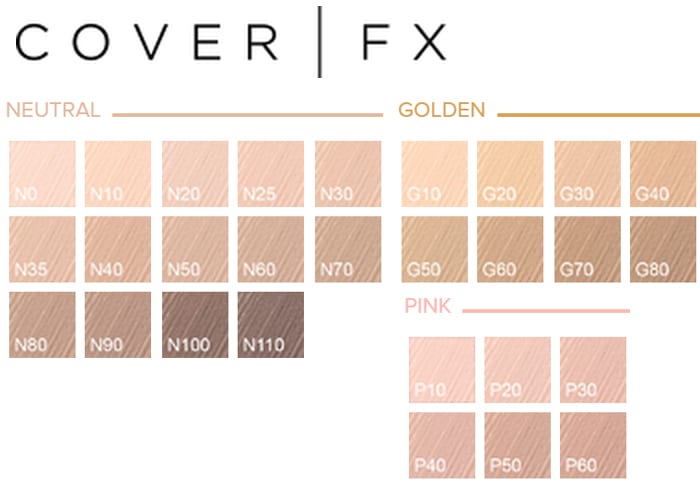 Above you can see the Cover FX foundation range offered in the Total Cover Cream formula. Cover FX foundation comes in neutral tones, golden tones and pink tones. If you're unsure of where to start with foundations, I would actually recommend trying a neutral shade first. Then if you need to, you can adjust to warm or cool tones.
Cover FX primarily focuses on helping you achieve a perfect complexion, so they offer many different types of primers and foundations. You can see me wearing them all in my best vegan foundations post.
You can find Cover FX at their website CoverFX.com, Sephora, Shoppers Drug Mart in Canada, and House of Fraser in the UK.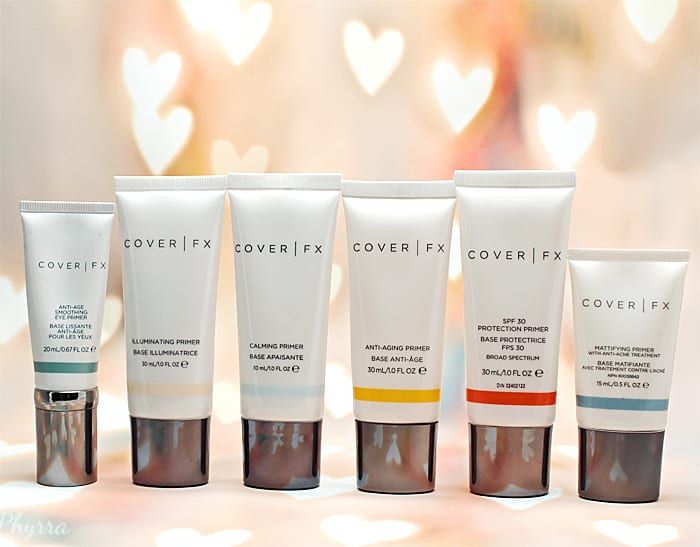 Cover FX has a ton of different primers, so there's sure to be one to suit your skincare needs. If you have oily skin you'll want to check out the Mattifying or Blemish Treatment primers. If you have sensitive skin, rosacea or redness you will like the Calming. Illuminating will give you a nice glow. Anti-Aging has a serum infused with it to provide your skin with anti-aging benefits.
Primers
Illuminating – gives you a luminous glow
Mattifying – minimizes fine lines and pores, helps to heal acne blemishes and mattifys skin
Blemish Treatment – protects blemishes for makeup wear plus treats them
Calming – soothes the skin to reduce redness
Anti-Aging – has anti-aging serum ingredients to repair, hydrate and smooth the skin
SPF 30 – protects, smoothes and hydrates
Anti-Age Smoothing Eye – for the eyes, soothes, hydrates and helps reduce the appearance of undereye puffiness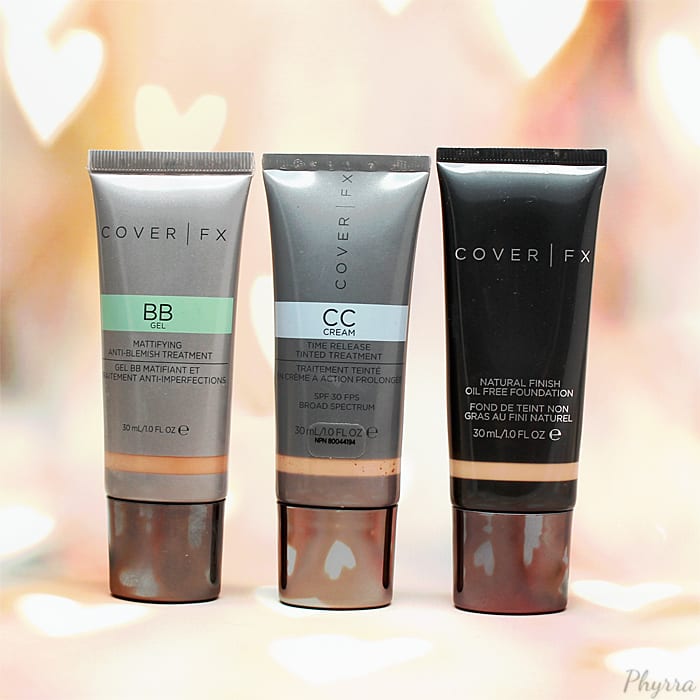 Now I want to talk about the different foundations available and what skin type they work best for.
CC Cream Liquid Foundation
This is my favorite foundation from Cover FX and the product that caused me to fall in love with the brand. It's best for normal to oily skin and is especially great with sensitive skin. It has SPF 30 and contains licorice root to reduce hyperpigmentation. It gives medium coverage and a natural finish. I love to apply this with a damp beauty blender. It comes in 10 shades. I wear shade N-Xtra Light, but this is not available. To match this shade, mix N Light with Custom Cover Drops N10 or Life's Entropy White Foundation Elixir.
Natural Finish Oil-Free Liquid Foundation
This foundation is for normal to dry skin. It contains Vitamins C & E to soothe inflammation. It's hydrating and water-resistant. It gives you a natural finish. You can apply it so that it gives sheer to full coverage. It comes in 24 shades. This one oxidizes on me because of my slightly acidic pH. I wear shade N10.
BB Gel Liquid Foundation
If you have blemish prone to acneic skin or are combo to oily, the BB Gel is for you. It has 1% salicylic acid to treat blemishes. It also has shine control and minimizes pores. It provides sheer to medium coverage and a natural matte finish. It comes in 10 shades. It also runs slightly lighter than the CC Cream. I wear shade N Light mixed with Custom Cover Drops in N10.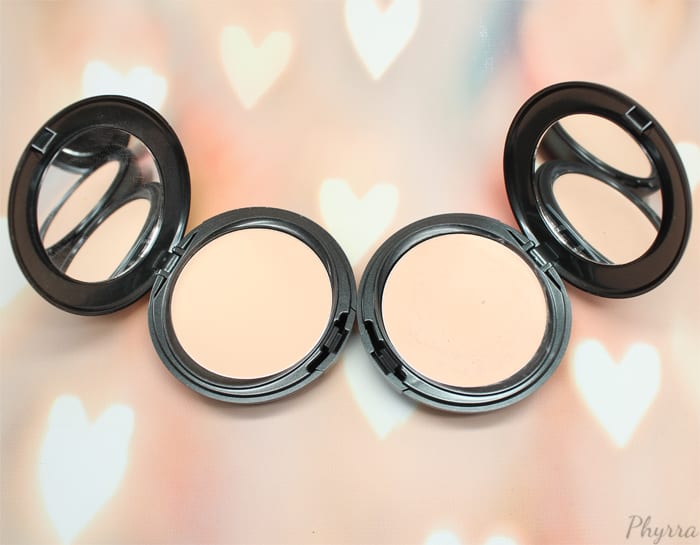 Pressed Mineral Foundation
I really like wearing this one. It's best for normal to oily skin. It contains Amazonian Kaolin Clay to absorb excess oil. It also has green tea leaf and Vitamins C & E to reduce redness, making it great for sensitive skin and rosacea. It gives you a natural matte finish. You can apply it so it gives you sheer to full coverage. I like to use a dense buffing brush to apply it. It comes in 24 shades. I wear shade N10.
Total Cover Cream Foundation
This foundation is great if you have dry skin. It's best for normal to dry skin types. It gives you a radiant finish and provides medium to tal coverage. It's great if you have a lot of redness to cover from rosacea. You definitely need to set this with powder. I would recommend applying it with a damp beauty blender. It's SPF 30, non-irritating and water-resistant. It comes in 28 shades. I wear shade N10.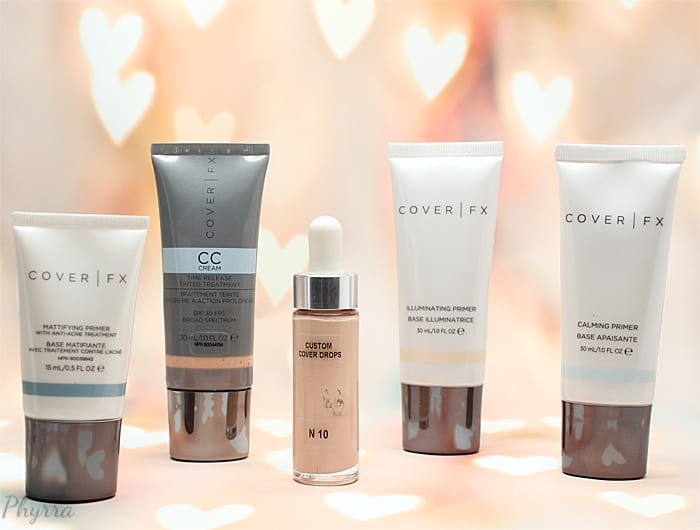 Custom Cover Drops
I know there's a lot of confusion about the drops, so I will be making a follow up video to explain them better for you. This is the newest product from Cover FX. These drops are pretty amazing and versatile because they are a weightless formula that is coated with Lecithin for a smooth application. You can add them to any primer, serum, or foundation to customize the product. They work with any oil-based, water-based or silicone-based liquid. They do not change the finish of the product that you mix them with. They let you have sheer to total coverage. They currently come in 24 different shades but during my twitter party Cover FX let me know that they will be adding more shades. I wear shade N10.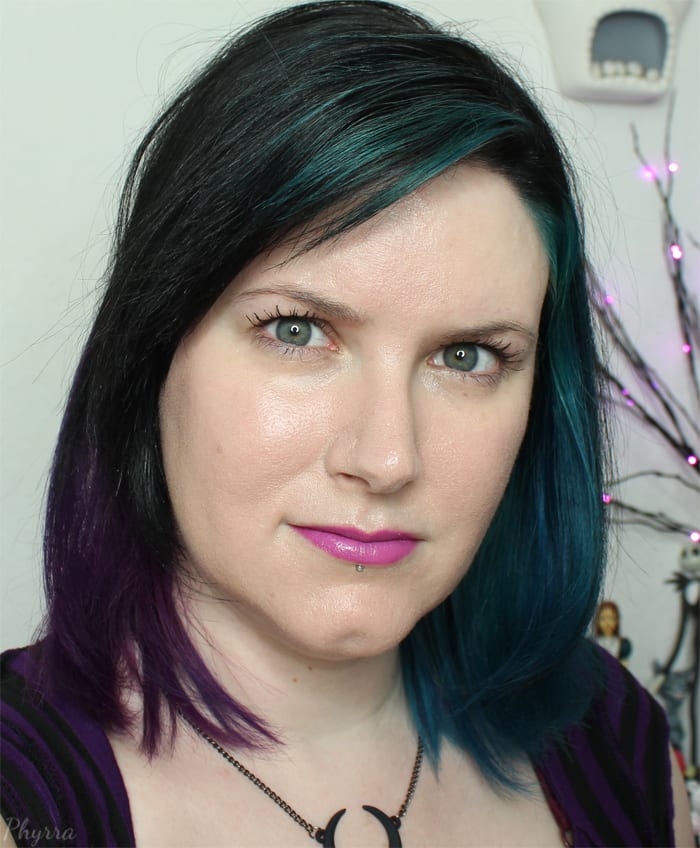 So let me give you some examples with Custom Cover Drops.
If you have acne-prone skin and want full coverage, I would use the Mattifying Primer mixed with 3 drops of Custom Cover Drops to give you the coverage you need while treating your skin.
If you want glowy radiant skin, I would use the Illuminating primer mixed with 1 to 2 drops of the Custom Cover Drops.
If your rosacea is flaring and you have a lot of redness, I would try the Calming primer mixed with 4 drops of the Custom Cover Drops.
If your foundation is too dark and you want to lighten it to be a better match, put in 2 drops of Custom Cover Drops to help lighten it.
The foundation that I've worn the most is the CC Cream, but I also wear the pressed mineral foundation and total cover cream. I've been wearing the Custom Cover Drops a lot lately because they're new and I'm constantly experimenting with blends. On days when I'm in a hurry, I often reach for the pressed mineral foundation because that's the easiest thing for me to dust on.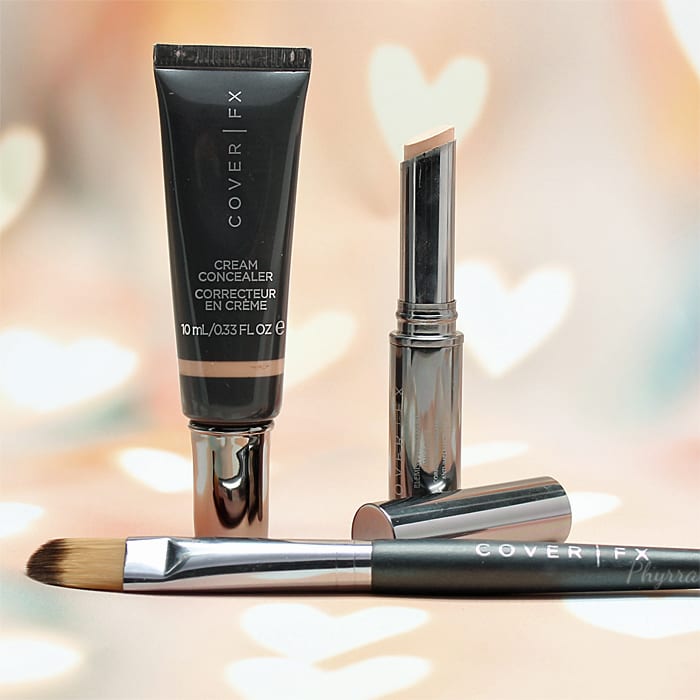 They do have two types of concealers, too. One is for Blemish treatment and the other is a cream concealer.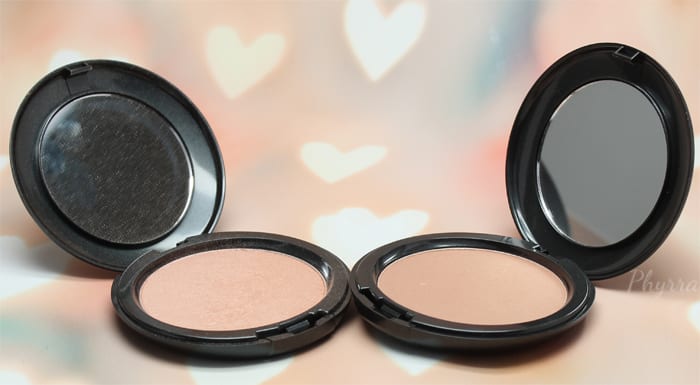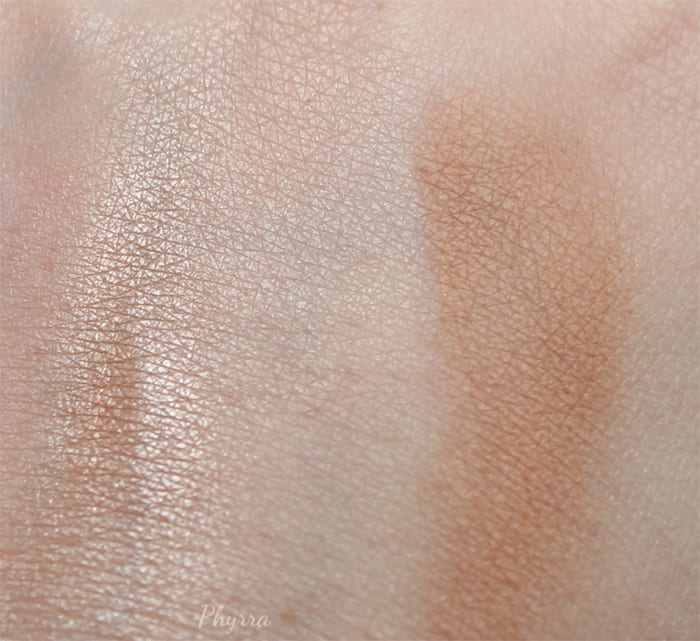 They have pretty illuminators – Moonlight (soft silver glow), and Sunlight (soft golden glow). I would recommend Moonlight to highlight and Sunlight for a bronzer. To me, Moonlight is a pale icy silvery peachy beige.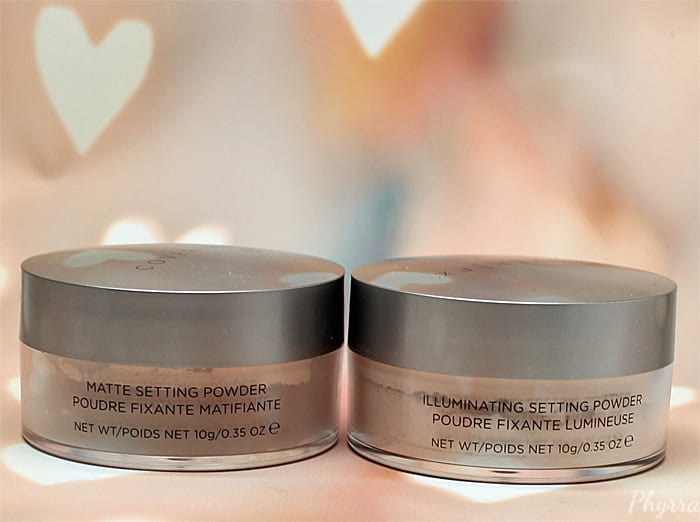 They make matte and illuminating setting powders. They come in light, medium and deep and they're sheer.
So to recap foundations by skintype. If you have
Normal to Oily Skin – CC Cream, Pressed Mineral, Custom Cover Drops
Normal to Dry Skin – Total Cover Cream, Natural Finish Oil-Free Liquid,  Custom Cover Drops
Combo to Oily Skin – BB Gel,  Custom Cover Drops
Blemish Prone to Acneic Skin – BB Gel,  Custom Cover Drops
Sensitive Skin – CC Cream, Total Cover Cream,  Custom Cover Drops
Custom Cover Drops are good for any skin type since you're using the drops to customize a skincare product or foundation that's made for your skin.

As always, I recommend putting on your SPF before you do your makeup. You should apply SPF generously, whereas foundation should normally be applied sparingly. You don't have to put foundation over your entire face unless you want to. You can always just apply it where you need coverage and blend out the edges. It's entirely up to you.

I really feel like Cover FX does a great job with offering foundations for every skintone and recognizing that beauty comes in all colors. They offer foundations for all skintypes, though I'm clearly biased to the CC Cream, Pressed Mineral Foundation and Custom Cover Drops because I love how they look on me.

What's your pick for the best cruelty free mid to high end brand?

[inlinkz_linkup id=492056 mode=1]