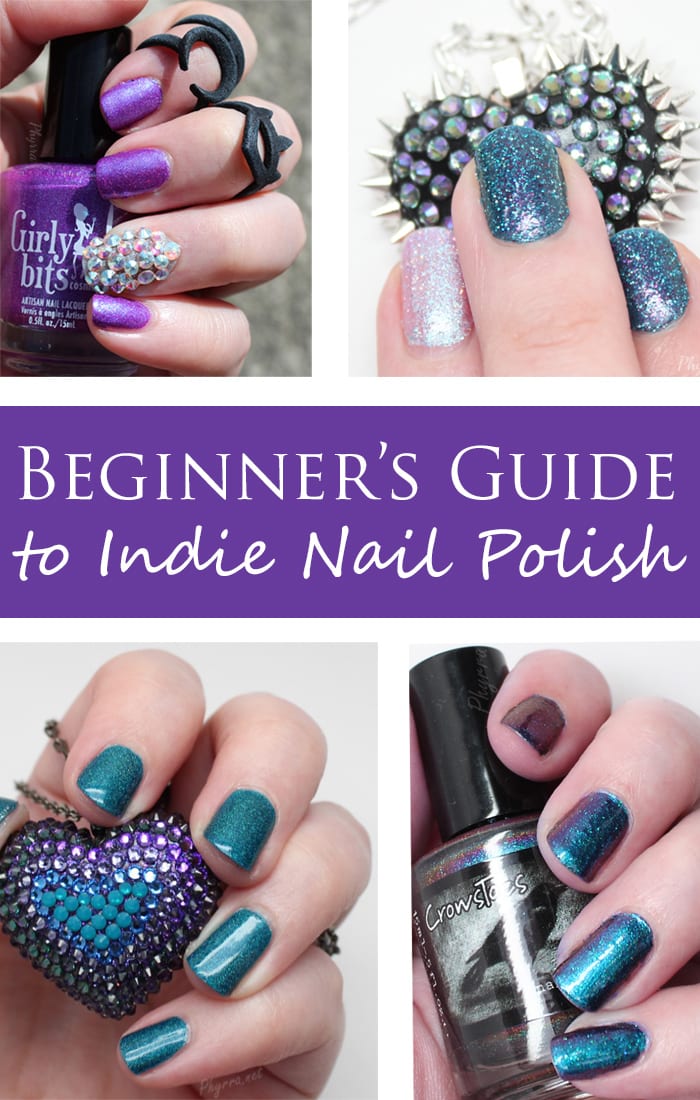 Beginner's Guide to Indie Nail Polish
There are so many indie brands on the market it can be hard to figure out where to start. So today I've got my beginner's guide to indie nail polish to get you started. If you're looking for nail polish to get you noticed, indie is the way to go. I get so many compliments on these complex, stunning shades.
All brands are cruelty free and some are vegan. This post contains a mix of press samples and products purchased by me.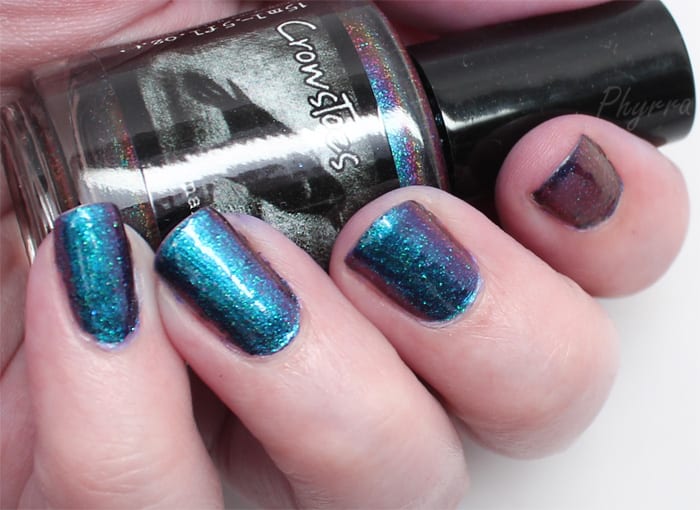 1. CrowsToes Nidavellir
This is a teal to magenta color shifter with a purple base and strong teal blue shift. I love this color so much.
Other great CrowsToes nail polish picks – Vanaheim, Jotunheim (yes, Norse mythology! Hopefully some day there will be an Iron Druid collection)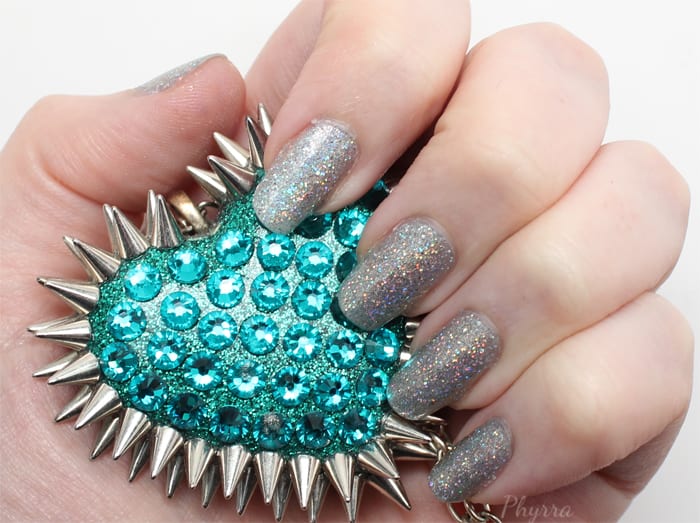 2. Literary Lacquers Mirror of Galadriel
Silver linear mega glitter holo inspired by Lord of the Rings by J. R. R. Tolkien
Other awesome LL polish picks – Pan Galactic Gargle Blaster from The Hitchhiker's Guide to the Galaxy by Douglas Adams, Camille Sepharial D'Artigo from the Otherworld series by Yasmine Galenorn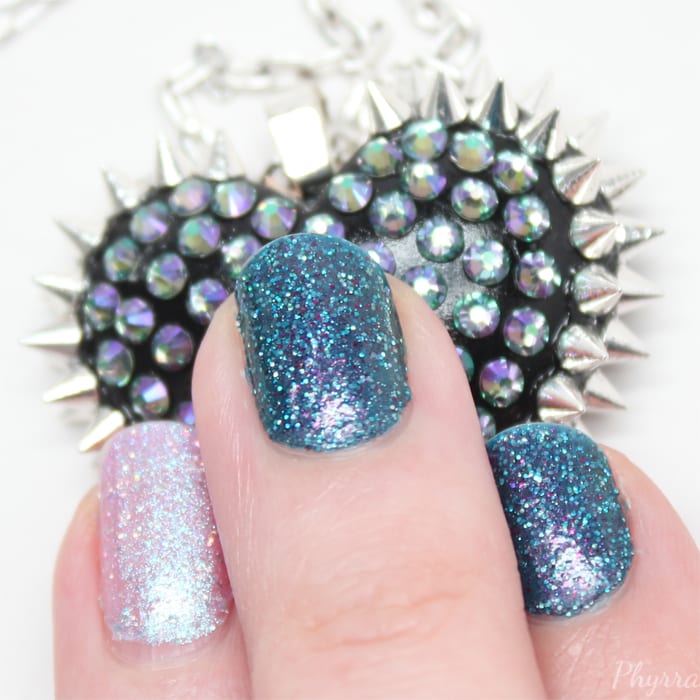 3. Femme Fatale Art of Witchcraft
This a teal blue jelly with red shimmer, teal blue and maroon microglitters that is really mesmerizing on the nails. Inspired by Snow White. (If you haven't read it yet, I recommend checking out Indexing 1 and 2 by Seanan McGuire, which has an interesting twist on Snow White and faerie tales in general).
Other awesome FFC polish picks – Under the Waters, Weed in her Heart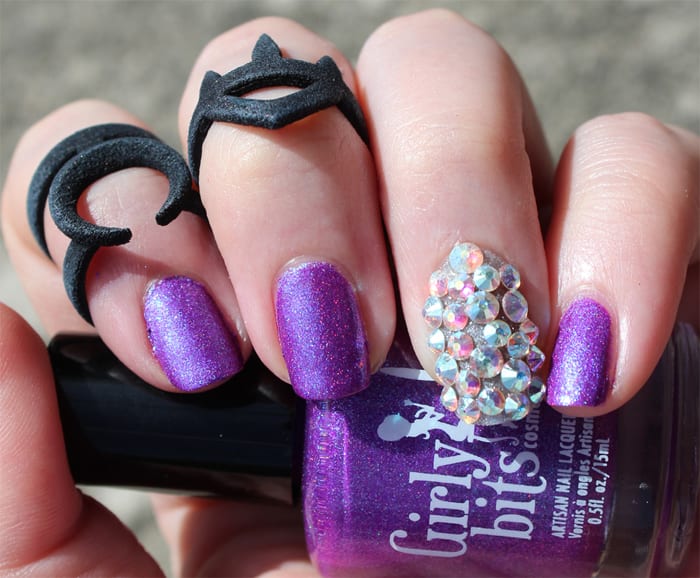 4. Girly Bits Defying Gravity
Bright purple with scattered holo shimmer and teal blue shift. This was created in honor of my 7 year blogging anniversary.
Other awesome Girly Bits polish picks – Get Weaponized (I can't see this without hearing Raise Your Weapon by deadmau5), Selfie Bomb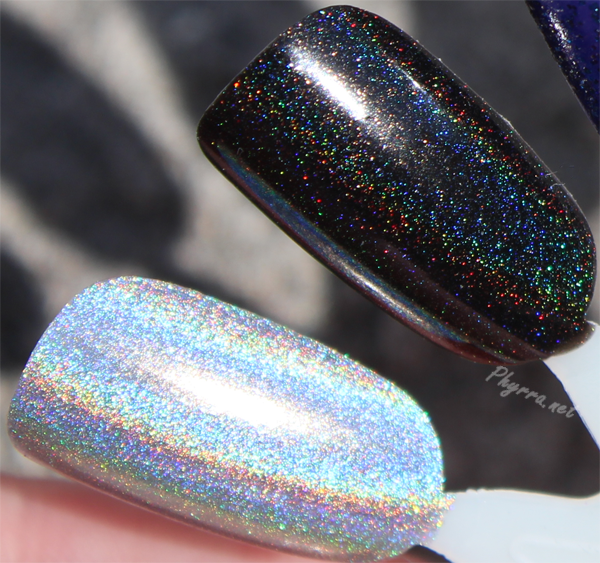 5. KBShimmer Stark Raven Mad
Deep charcoal linear holo. How I don't have a picture of me wearing this is beyond me, because I've worn it a ton. (Of course it reminds me of Game of Thrones. Though I really need a Daeny nail polish!)
Other awesome KBShimmer nail polish picks – She's Beyond Kelp! (I've worn this so many times, can't believe I don't have a good photo of it but you can see it in my videos), You Go Ghoul!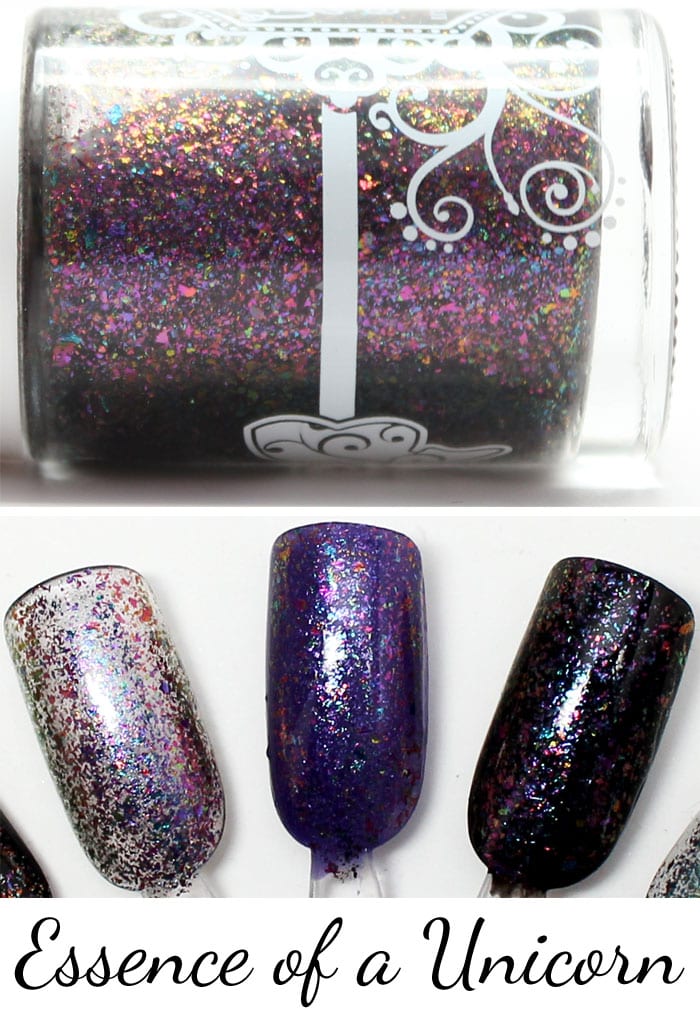 6. GlitterDaze Essence of a Unicorn  (vegan brand)
This one shifts through every shade of the rainbow with emphasis on pink, purple and blue. Shown on its own, on top of purple, and on top of black.
Other awesome GlitterDaze nail polish picks – Moonlit Mermaid, Interstellar Dragon. They also make my all time favorite top coat, Super Smooth Top Coat.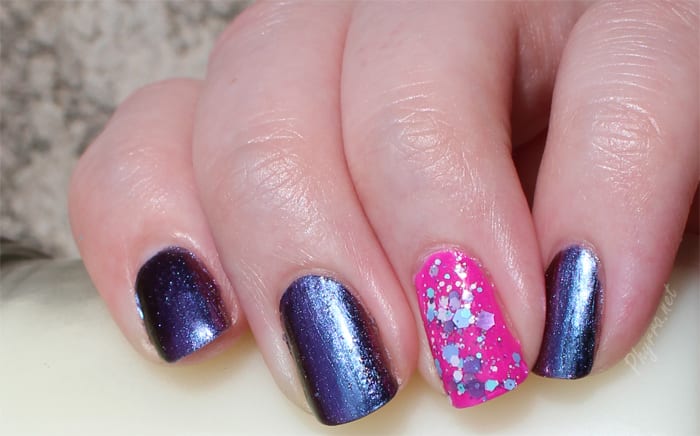 7. ILNP Peace
This will magically shift through vivid hues of blue, purple, fuchsia, pink, and even a subtle coppery gold.
Other great ILNP nail polish picks – Black Orchid, Abundance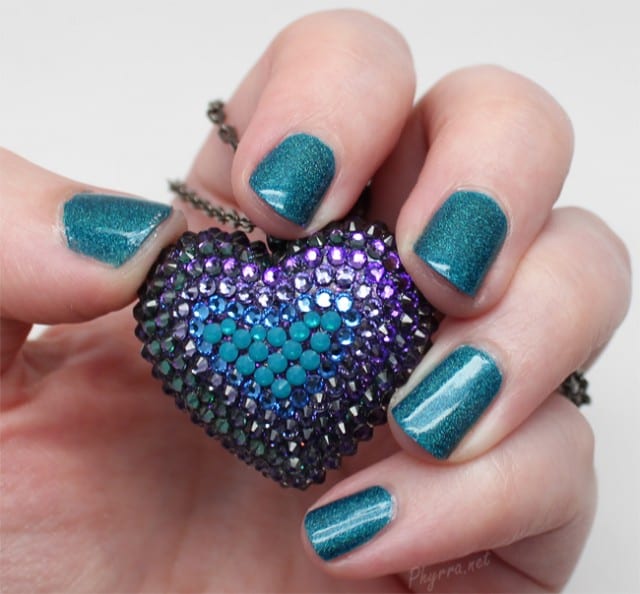 8. NCLA Teal the End  (vegan brand)
Gorgeous deep, yet bright teal blue scattered holographic nail polish.
Other great NCLA nail polish picks – Drop of Teal, Out of This World. They also have nail wraps.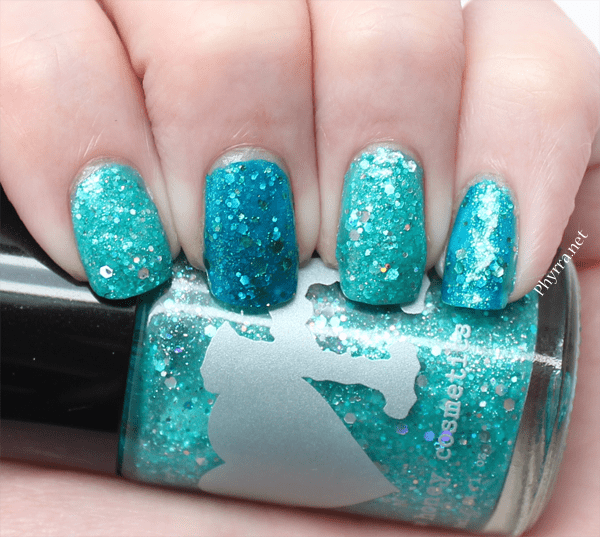 9. Rainbow Honey the Kraken (vegan brand)
This is a a marine jelly with a blue and green glow filled with glitters, shimmer, and the sea monster's own holographic Crashing Boom Bang!
Other great Rainbow Honey nail polish picks – All My Stars, Sapphire Weapon (Yep, a Final Fantasy reference). They also make my favorite base coat called All  Your Base. Plus, they have a subscription box, the Mystery Bag, that I belonged to for just over a year and only recently stopped.
There are many, many indie nail polish brands out there. However, these 9 brands have multi-chromes, flakies, holos, scattered holos, cremes, jellies, crellies (creme-jelly hybrids), and glitter bombs, so there's sure to be something to appeal to everyone.
What indie nail polish brands are in your top 5?