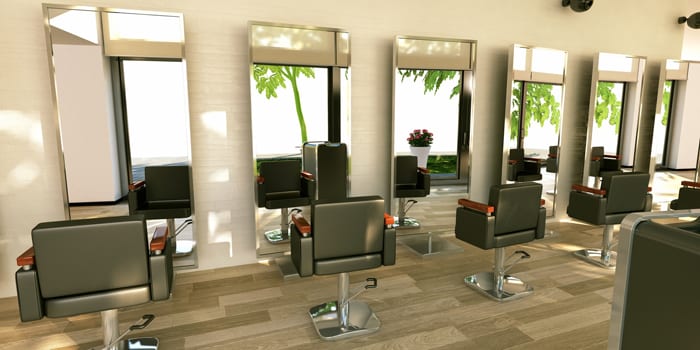 You may remember a few weeks back I asked you for questions for  – Ask Christian from iStyleXG. Now I've got his answers to share with you. He answered the questions that he felt could be answered, some of the questions he said you really need to see your hair in person to give a good answer. See those questions here.
Ask Christian from iStyleXG – Answers
Q. What's the difference between Pravana Vivids and the Artic Fox? I still have some purple Pravana and Wild Orchid left in my tubes. I'm thinking of adding a little turquoise in my hair for my summer look. I have short hair, which I wear somewhat spiky. Using, purple, orchid, and turquoise, is that too much for a short hairstyle look?
A. Arctic Fox is marketed as semi permanent vegan hair color whereas Pravana Vivids are demi permanent cruelty free colors.  With the right placement, there's never too much color on one look.
Q. What do you think about the Product Wen? Do you recommend it for keeping color lasting long?
A. Last I heard people were going bald from it and suing the company. For longer lasting hair color I would recommend Paul Mitchell's Ultimate Color line.
Phyrra – I personally recommend using sulfate free products – Cocoa Pink Princess Poo or Argan Therapy Creme, Paul Mitchell, Marc Anthony Shampoo or Conditioner. You can also use products like oVertone Hair Masks weekly to help maintain color.
Q. OMG I love it. Ok my question- how do you keep coloring it crazy awesome colors and keep it so healthy? I need to know!
A. I always take the integrity of the hair in mind first and foremost when doing a lightening service. Keeping in mind the texture of the hair to determine what level developer and what lightener will work best for the individual. I then follow up the lightening service with a treatment in the shampoo bowl to be sure I'm treating the hair with the protein and moisture it loses in a lightening service. Depends on the individual I use Paul Mitchell's strength line when lightening hair for depositing rainbow colors on top of.
Q. Any new or unheard of tips for keeping un-natural colors vibrant longer? What is Olaplex, what does it do, is it worth it? Pastel hair tips? Favorite shine products? Opinions on salon brand dyes and products from online retailers?
A. For my guests I recommend that they are on a routine of shampooing with a moisture rich shampoo such as Paul Mitchell Forever Blonde shampoo every few days and just rinsing/conditioning (Forever Blonde conditioner) in between shampoos and washes. Also to use a dry shampoo such as Dry Wash on the days they are not washing to prevent feeling too oily on the scalp and provide a fresh scent.
For pastel hair colors I recommend going a few shades darker than the desired tone and letting the hair fade over time to prolong the life of the color. Otherwise it won't last too long.
Awapuhi Wild Ginger Shine Spray is something I recommend to add shine. I never recommend using online dealers because the product you're buy is not guaranteed to be authentic product as they may be old and/or tampered with. I always recommend buying product from a professional salon/school.
Phyrra – You can purchase salon products at Ulta, too.
Olaplex is an additive to lightener that reconnects broken disulfide sulfur bonds in the hair. I've no more knowledge of it other than that because I hadn't had the need for its use.
Q. Favorite un-natural color shades/lines? Un-natural color lines that deserve more recognition? Favorite new technology/techniques/trends?
A. Pravana Vivids, Joico Color Intensity, and Kenra Color Creative are my favorite color lines right now. When done right, the "pixel hair" trend is really awesome.
Q. I've had keratin straightening for a few years but I'm afraid to try it again because I had serious hair loss in 2014. What would he suggest I do to keep my hair straight and frizz free without a process like that?
A. I would suggest a consultation with a stylist about keratin straightening and seeing a medical professional to see what caused the hair loss in 2014. Until then, using something like Paul Mitchell's Super Skinny line can help reduce frizz.
Q.  I began to start adding wild colors in my hair over last summer. I began with some purple, and then I found out about Pravana and used that on my hair. I got more bold and then added some Wild Orchid as well to my hair. In October, I decided to have my whole head done purple with Wild orchid highlights. It was after that color experience that I started losing quite a bit of my hair. I used Joico Shampoo and conditioner for color treated hair and only washed my hair once a week. For awhile, my hair loss was so bad, that I had to go buy a wig to wear. Since then, I've began Vitamin therapy which has helped my hair grow back and I've had my hair cut twice by a different stylist. They say that the bleach was what ruined my hair and that I should be "hair healthy" by one more cut ( another 6-8 weeks) and I could have my hair bleached again, so I can go back to my "wild colors". My question, for you Christian, is what do you think?
A. Immediately I thought this could be  a medical problem that should be assessed by a professional, or something went wrong in the lightening service where your hair became damaged. In which case, you should see a professional in the salon for their opinion on how to maintain healthy hair while being able to lighten for vivid hair coloring. I don't believe it's the hair color itself causing the hair loss.
Q. Since silver hair is all the rage. What's his biggest piece of advice for someone who wants to go silver but has dark hair? And what advice does he have for maintenance?
A.  When coming from a dark canvas to a silver, lightening the hair safely and gently is a must to maintain the hairs integrity. Using a moisture and protein rich shampoo conditioner, and a leave in product like the Forever Blonde line.
As far as maintenance, using a purple based shampoo to help prevent the "brass" color once the silver toner begins to wear off. And treatments in between services to help hair color hold and hair looking and feeling healthy.
Q. Following up on Erica's comment regarding the gray hair trend. I have dark hair, and am going gray. My stylist baliaged(sp?) my hair and I have gone mostly "gray". My issue is that the gray comes out too intense. I've learned that if I use the Pravana shampoo on my hair dry, I get the perfect gray results. The downside is that this is temporary and sometimes I end up with lavender or blue hues. The second issue is on the pieces that have not been lightened enough keep a golden blonde hue. Can these previously dyed pieces be re-dyed? My stylist uses Olaplex hair color and products.
A. The previously lightened pieces can be re-lightened depending on the integrity of the hair. That would be a question left to the professional who's handling the service to determine what can be done.
Q. I have a question for Christian, I dye my naturally dark brown hair a golden brown/ blonde color so it can get really dry. Is there anything I can do while dying it to make the process less harsh on my hair? And how often should I be deep conditioning? Btw my hair is super curly.
A. if you're using an at home color you're more prone to get dryer than usual hair from the chemicals in the at home color. So first I would always suggest seeing a professional for chemical services. Next, I would use a shampoo and conditioner that focuses on moisture so your hair doesn't feel as dry. Products like Paul Mitchell's Instant Moisture and Awapuhi Wild Ginger shampoo and conditioner are focused on moisture and are great for dry lifeless hair.
Q. Hi – I have blonde below-shoulders highlights (for decades) and have trouble finding the right conditioners to treat it. I use Aussie Moist as a conditioner, Kerastase Nectar Thermique as a leave-in and don't use heat products to style or dry in. Any hardcore product/regime that you recommend? Thanks.
A. Hardcore moisture. Switch to Paul Mitchell's Forever Blonde category. It's focused on blonde and what their hair needs specifically, which is moisture and protein. It features safflower seed oleosomes that time releases bubbles of moisture in the hair throughout the day.
Q. Gorgeous work, I have followed Christian on IG for a while, big fan! I'm in the beginning stage of dying my hair silver/grey (it was burgundy) and have bleached 3 times now and still have orange tones. Any advice?
A.  Thanks! That's appreciated. My biggest suggestion is to first see a professional who is trained and licensed to use chemicals such as lightener, and that wi save you from having to relighten your hair multiple times and risk damaging it. Silver is not an easy color to achieve at home. When in the salon the professional will know how to get you to your desired color.
Q. Oh yay! Cool. I'd like to know if he's ever worked with Manic Panic and if so, which colors does he think are the most long-lasting.
A.  Manic Panic is great! I used it ages ago. All the colors are pretty long lasting for semi-permanent hair color. It really depends on how healthy your hair is. If it's dry and damaged, hair color won't hold as well as healthy hair.