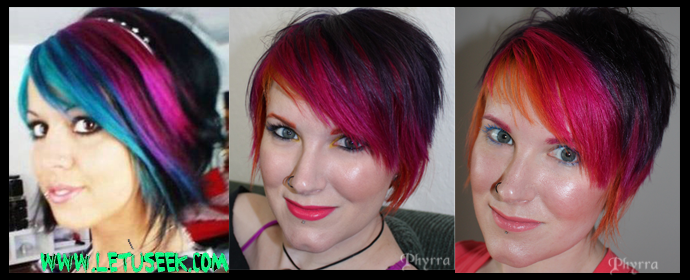 Friday (yesterday) I went to get my hair cut by Lori at Cameo Salon. I looked at a bunch of pictures for inspiration, but I finally settled on the two above. The one on the left looks like a long version of what I want, with the sideswept bangs. The one in the middle (me), I absolutely LOVE how my fringe looks in that picture. So with these two images (along with the others I had liked and shared on Instagram, Google Plus, and Facebook, I shared them with Lori.
Ultimately, I asked her to give me an A-line bob shape in the back because it's been quite warm here in Tampa, Florida. She trimmed my sides in an angled shape to echo my face. She made my fringe identical to the picture of myself that I showed her.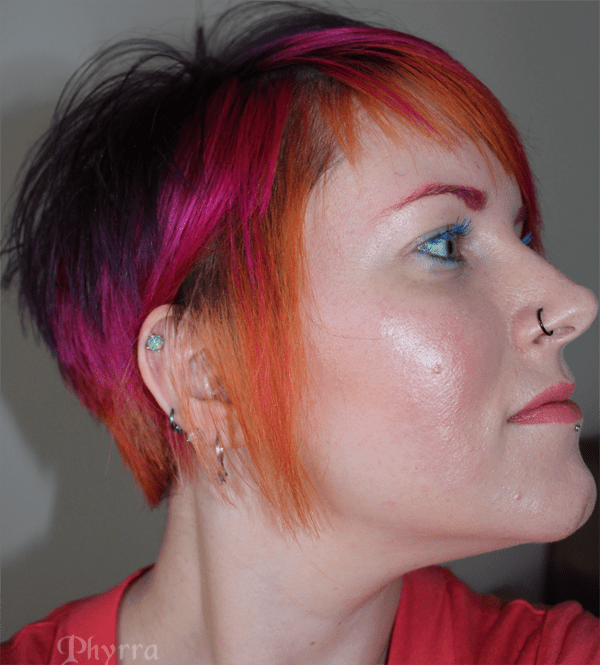 I can tuck one side partially or fully behind my ear.

You can see it untucked on my left side. I love the layers because of how they show off my different colors.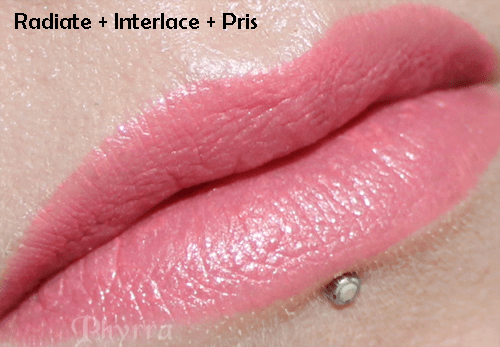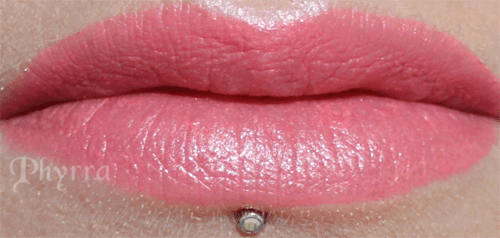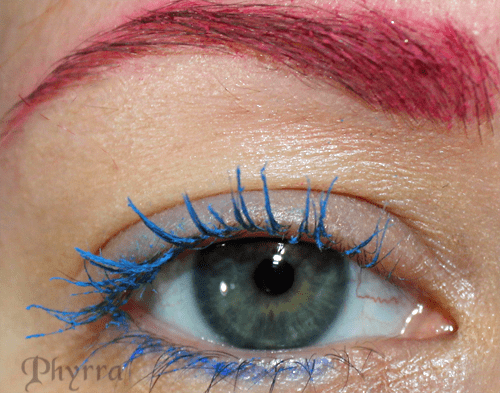 What I'm wearing for makeup –
Face
Pixi Line Relax Serum
NARS Pure Radiant Tinted Moisturizer SPF 30 – I mixed Finland, Terre-Neuve and a dab of NARS Illuminator in Copacabana together and then applied all over my face.
Kat Von D Everlasting Blush in Wish – blush
Too Faced Candlelight Duo Highlighter – highlight
Eyes
Anastasia Hypercolor Mascara in Blue – lashes
Too Faced Better Than False Lashes Nylons – to beef up lashes
Anastasia Hypercolor Mascara in Pink – brows
Anastasia Lash Genius – for brows and lashes
Urban Decay 24/7 glide-on eyeliner in Chaos – lower lash line
Lips
I mixed together Obsessive Compulsive Cosmetics Interlace, Pris, and Radiate to create a coral shade.
What do you think of my new hair? Do you like the minimal makeup I wore to the salon? It packed quite a punch, as I got a ton of compliments on it.