Before my wonderful evening with James Vincent, Orlando Santiago and the Beauty Bloggers of Central Florida, I was given the opportunity to interview James.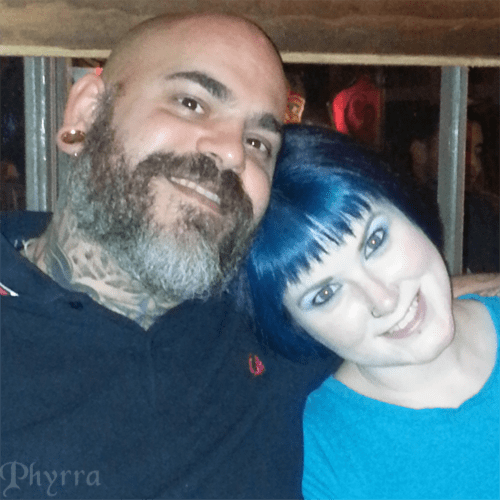 This is the first time that the Makeup Show Will be in Orlando. I'm so happy it will be here! What led you to choose Orlando?
Orlando is a great destination city that is affordable for travel and hotels. There is so much talent their locally and we wanted to
create another destination show in a city that was easier and more affordable than the NYC or LA shows and allowed families to come
with the artists.
What are you looking forward to seeing at the show here in Orlando?
I love meeting artists from different areas of the world and see what their needs are in a specific market. We love Orlando and the
potential it has to become an international show. We also have great new products that will be launching there. New groundbreaking
product from Make Up For Ever, Temptu and OCC. New additions from every brand. It is nice to see the products before everybody
else.
I know you prefer the rock n' roll look (yay, I love edgy, too!), so what are your favorite products to use to create such a look on a client?
I love Make Up For Ever Aqua Black and Aqua Liner, I love Kevyn Aucoin Black Kohl Pencil, I love Stila and Smashbox Eye Shadows and
OCC Lip Tar for a quick Rock N Roll look. That's my favorite .
You've worked with so many great celebrities such as Joan Jett, Lady Gaga, Liv Tyler, and David Lachapelle. Can you tell us a bit about some of your favorite experiences with them?
I am so lucky to have worked with so many amazing people and I think the greatest thing about the artists you listed is that they are
artists. They love music, they live to perform and create and it is life changing to be in a room and inspired by them.
I've read that you want to refocus the beauty industry and help it to shine on women's individual beauty, rather than prey on their insecurities. What projects have you been involved with to further this endeavor?
My background is social work and I was writing my thesis on women of colour and the white beauty myth when I started doing makeup.
I think I always try to have a conscience when I am working and work from a positive place. I also am the editor for On Makeup and
Lovecat Magazine and will be contributing to Beautylish and StyleHaul. I never focus on negatives or push dangerous beauty ideals.
When I had my brand Pretty Pretty all of my models were real women and that was important to me.
I also volunteer time with programs like art share, for inner city girls, and work with Dress for Success and other program to further
womens causes. I just did a big breast cancer fundraiser and try to volunteer time for women dealing with cancer issues and thru The
Powder Groups Volunteer program we support a number of charities by providing artists at events and fund raisers.
I know you're an amazing mentor and teacher, what makes you want to share your knowledge?
I always had great mentors. Linda Cantello and Dick Page have taught me so much. Artists like Billy B and Sharon Gault have given me so many opportunities and Michael DeVellis and Maurice Stein….both of whom will be keynotes at The Makeup Show Orlando…changed my career and gave me great encouragement, advice and opportunity. It is only right to give back.
Are there any makeup books that you would recommend?
I love all books on art and design. A color theory book is an essential. I love Way Bandys book and Francois Nars book.
What is your favorite trend that you've created?
I think my blusher look is pretty specific and the Joan Jett eye is pretty iconic. While I did not create Joans eye we have managed to
keep it fashionable and she is so beautiful. I find so many people reference that look and I am lucky enough to work with such an icon.
I think the Florence and the Machine eye look has been a lot of places and a lot of the Gaga videos but for me I don't think I create trend as much as bring across a story with a talented team.
What beauty brands do you feel are overrated?
That is a dangerous question…hmmm. I think La Mer is one that never got me excited but I find something I like in every line.
What beauty brands do you feel are underrated?
I think Cinema Secrets does not get the credit it deserves for starting a revolution in modern makeup. A lot of the products and
application procedures Maurice Stein created are things every brand and every artist dies now.
I love Kevyn Aucoin and want more people to see and understand the brand. I think the independent brands like Armour Beauty, Senna
Cosmetics and Illamasqua are so exciting. Embryolisse needs to be in everyones routine. I think Crown brush does some amazing
affordable artist quality brushes that need to be recognized and I love Temptu and Kett for airbrushing and wish more women would try
it for everyday.
What has been your favorite beauty product this year?
Ardency Inn Punker Eye Liner, Make Up For Ever Aqua Shadows, Kevyn Aucoin Lipglosses, Embryoliss BB Cream, Stila Convertible
colors, Senna Brow kit, Temptu Contour Kit
Aside from confidence, is there anything you feel is a must have beauty product for someone?
Sunscreen!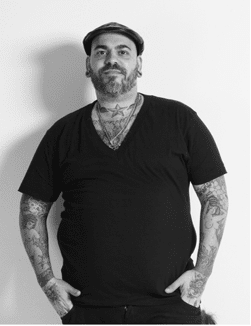 Can you share a few of your favorite makeup tricks with us?
Wow. So many. My fav blush trick.
My favorite way to get this look and one of my top secret tricks is to apply a touch of cream blush and bronzer beneath your foundation. This allows the color to create a glow and heat that looks like it is flushing beneath the skin and seems to radiate friendliness and kind-heartedness.
Step 1. Before applying your foundation use a cream blush in the red family on the apple of the cheek to give the look of blood flushing to the surface.
Step 2. Apply an orange family cream color at the highest point of the cheekbones. Corals, peaches, salmons and bright orange tones are terrific for giving a glow that generates heat.
Step 3. Apply a golden bronzer where sun would hit the face for the kiss of color that looks natural and polished.
Step 4: Apply your makeup in your usual way in whatever look you desire to create.
Step 5: Complete the look by adding in any additional warmth with cream or powder bush and bronzer and that combination of the layers of blush flush through the skin and give that fabulous glow.
Thank you so much James!
Last Updated on