Monday night I had the opportunity to meet up with James Vincent and Orlando Santiago for dinner and hanging out at Cafe Tu Tu Tango in Orlando, along with several of my Beauty Bloggers of Central Florida sisters. It was so great to learn more about the history of the Makeup Show and its wonderful community. It made me more excited to go (I can't believe that was possible!) to the event this weekend.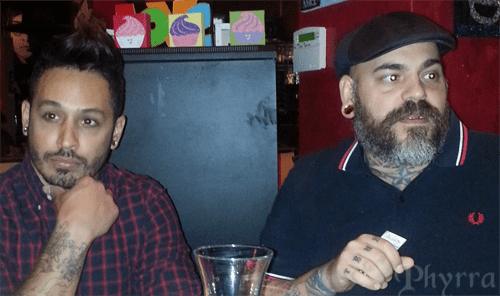 If you want to go to the event, and you are NOT a blogger or an industry member, you can still sign up and buy tickets to go if you select 'Other' under credentials and list my blog, Phyrra, as your credentials. This is a unique opportunity for those in the the central Florida area.
And now, I will inundate you with photos from the event.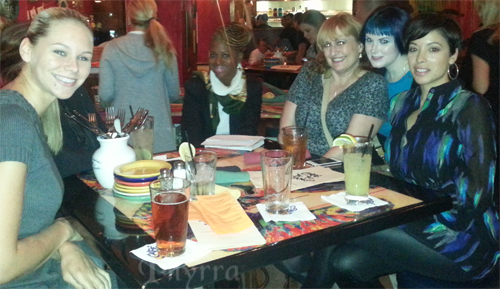 Ray took a group shot of me. We used my new Samsung Galaxy Note II N7100 to take these photos. The flash is strong, and boy does it make me look ghostly.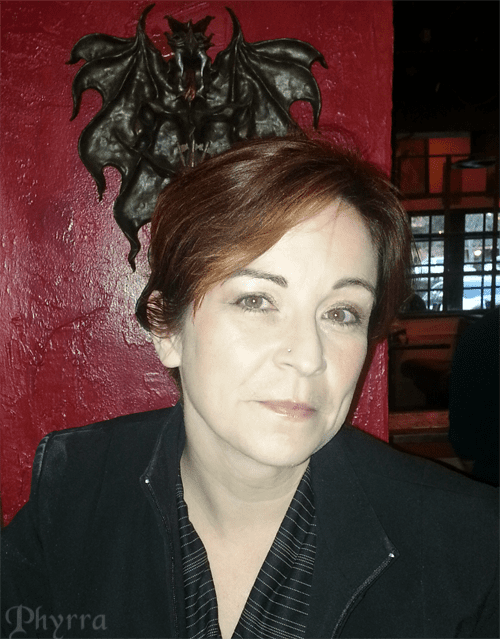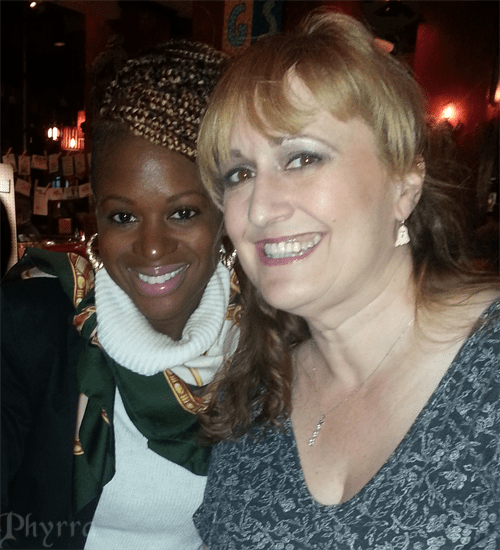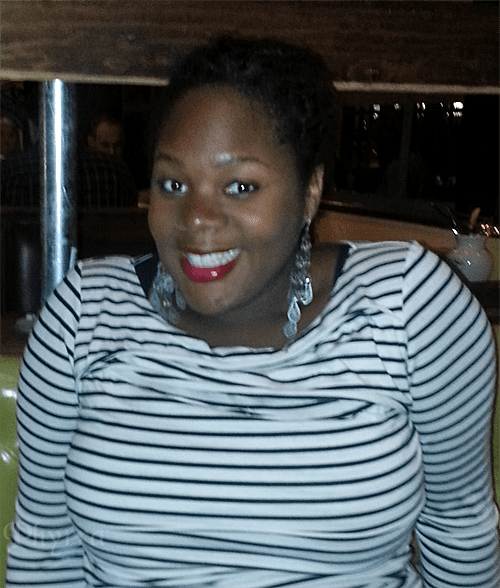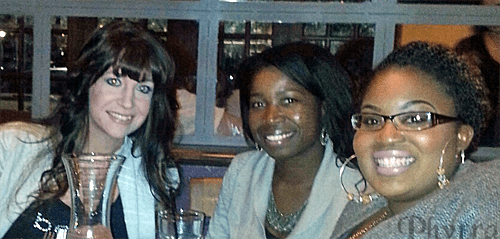 While Amber is not a Beauty Blogger of Central Florida Member, she is an industry expert. She's an airbrush makeup artist and you can find her at Makeupify Me.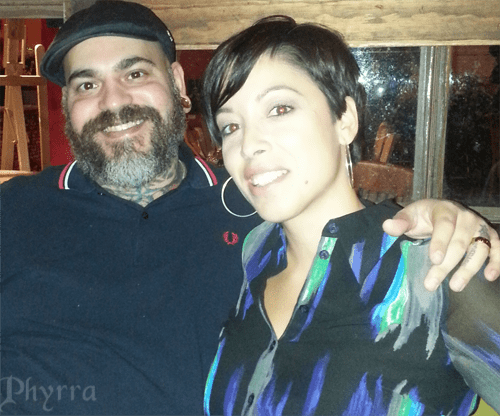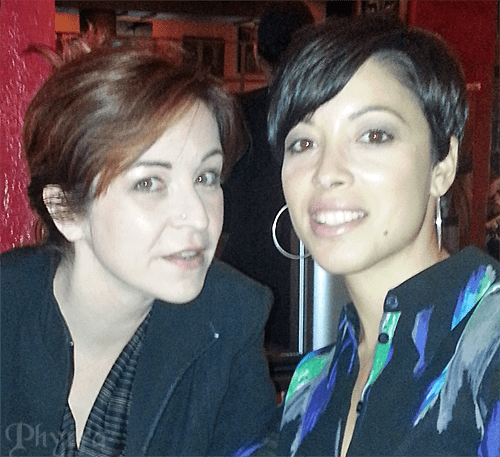 Nail Veils and Cult Nail polish, a match made in heaven!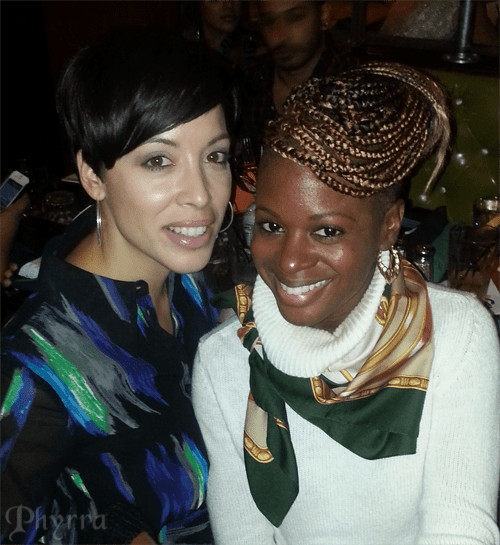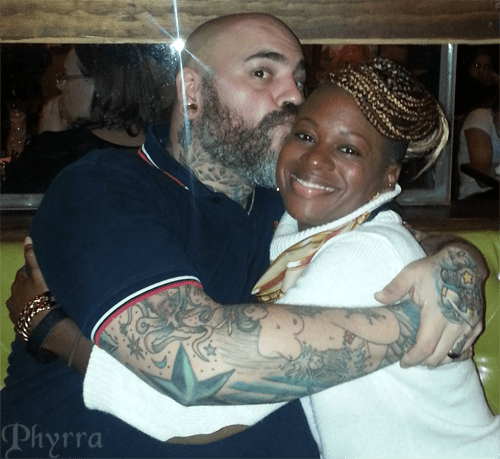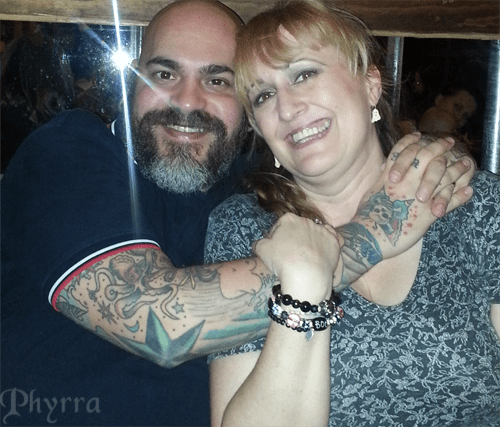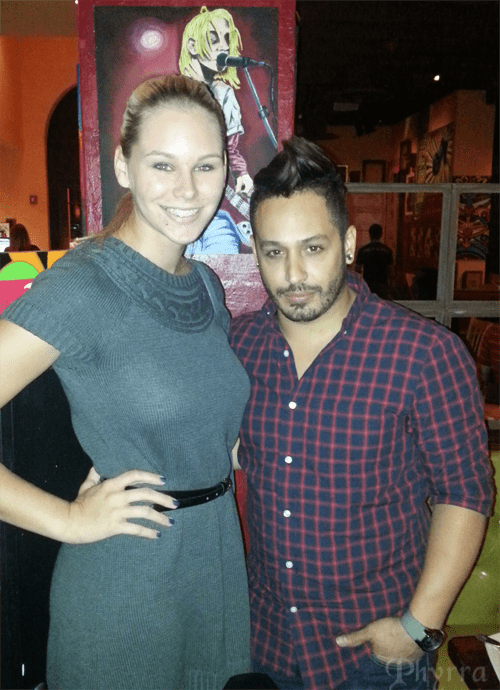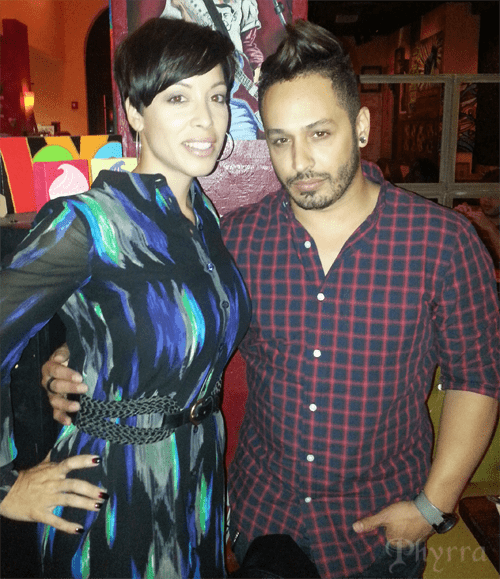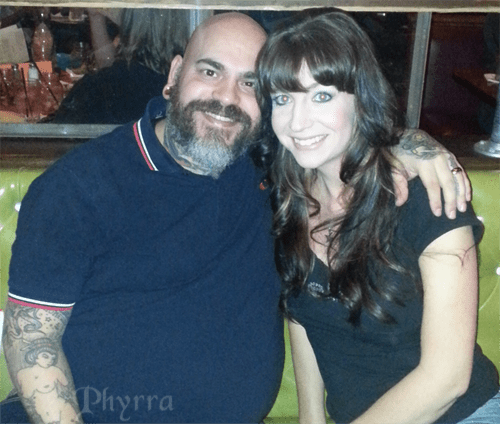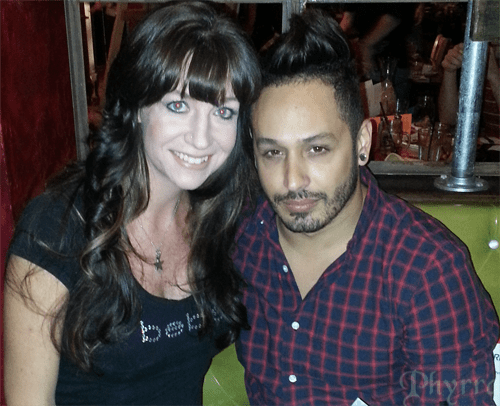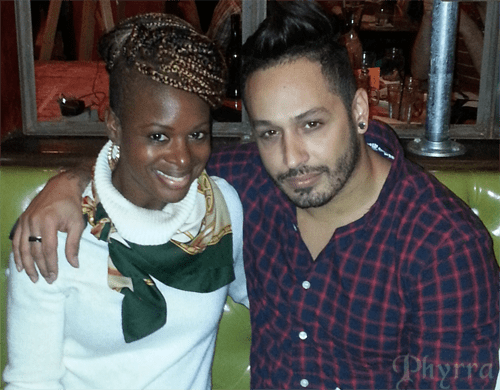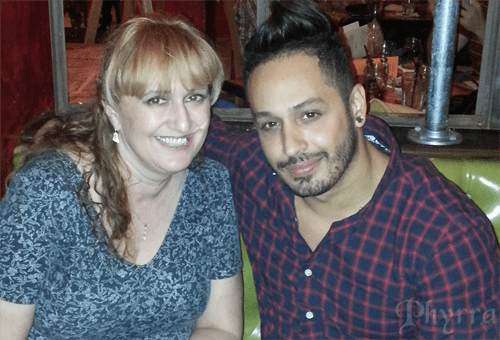 Check out that smirk!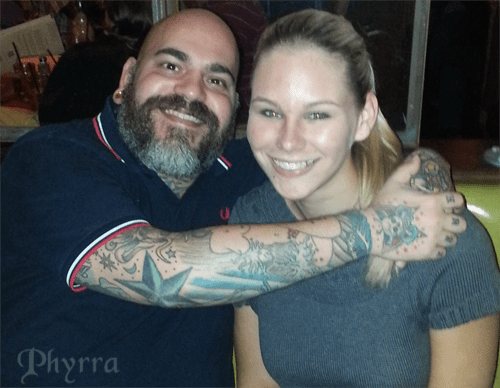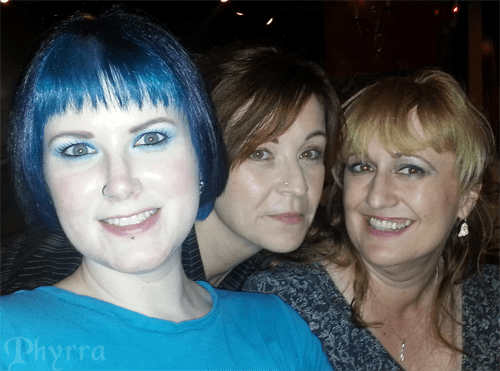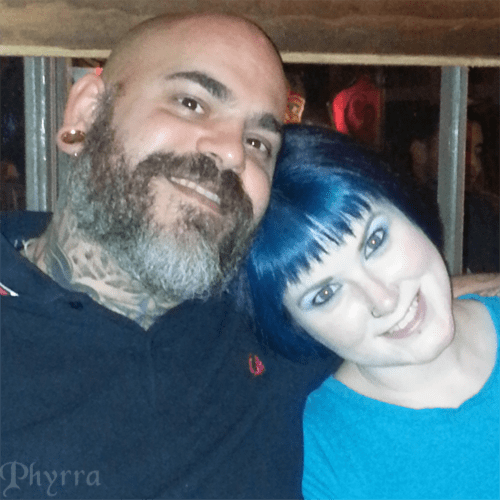 And I saved the best for last.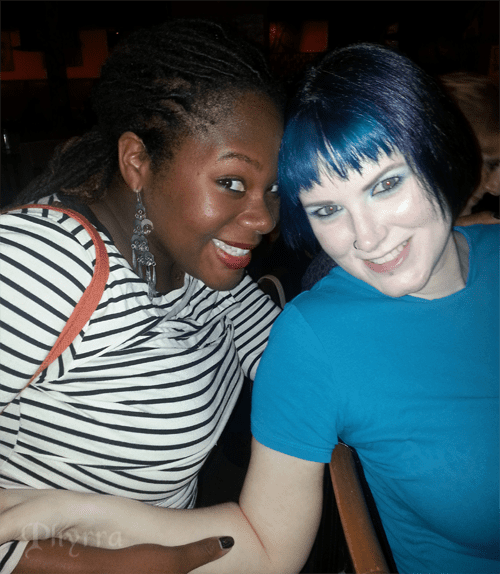 I <3 my Brittany! This is seriously one of the cutest pictures of us, ever!
One of the highlights of the night was when James was discussing Beauty. He said that beauty doesn't care if you're fat or thin, male or female. It's all encompassing. It's all ages. Beauty is more achievable than fashion for this reason. As you know, I write for Curvy Magazine and one of the reasons that I do is that I'm big on Health at Every Size. I feel you can find beauty all around us and in people of all sizes, shapes, colors and ages.
I hope that if you want to go to the Makeup Show Orlando, you are able to go. If not, don't forget that you can tweet your beauty-related questions to us at #TSMOrlando OR you can email eve@themakeupshow.com.