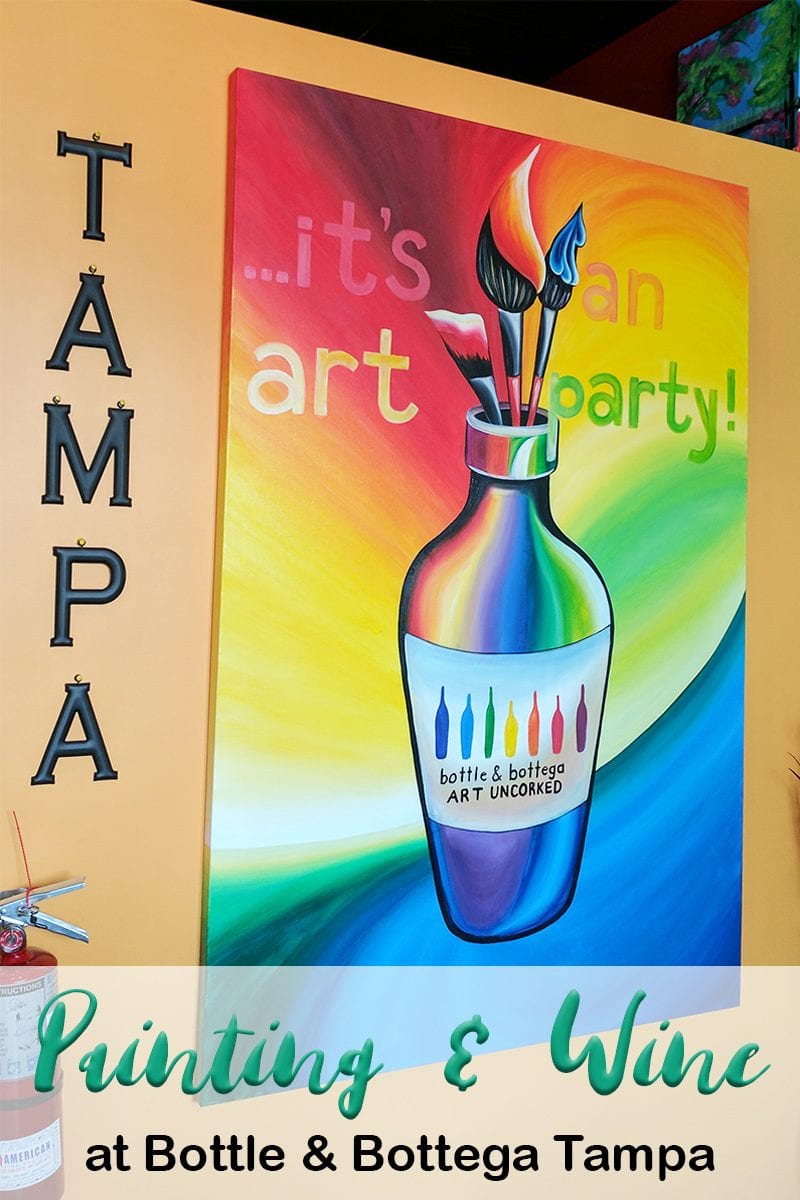 An Afternoon of Painting & Wine with Bottle and Bottega Tampa
Last Saturday I had the pleasure of spending the afternoon painting and drinking wine at Bottle and Bottega Tampa. Bottle and Bottega Tampa, located in Oldsmar, invited local Tampa bloggers to join them for a class. I was thrilled to be invited, especially when I found out my friends Eugenia Genia Be Me and Lucielle from Lucielle Salomon would be there. I also met Katie from Helpful Homemade and Meghann from Meals and Miles.
Inside Bottle and Bottega Tampa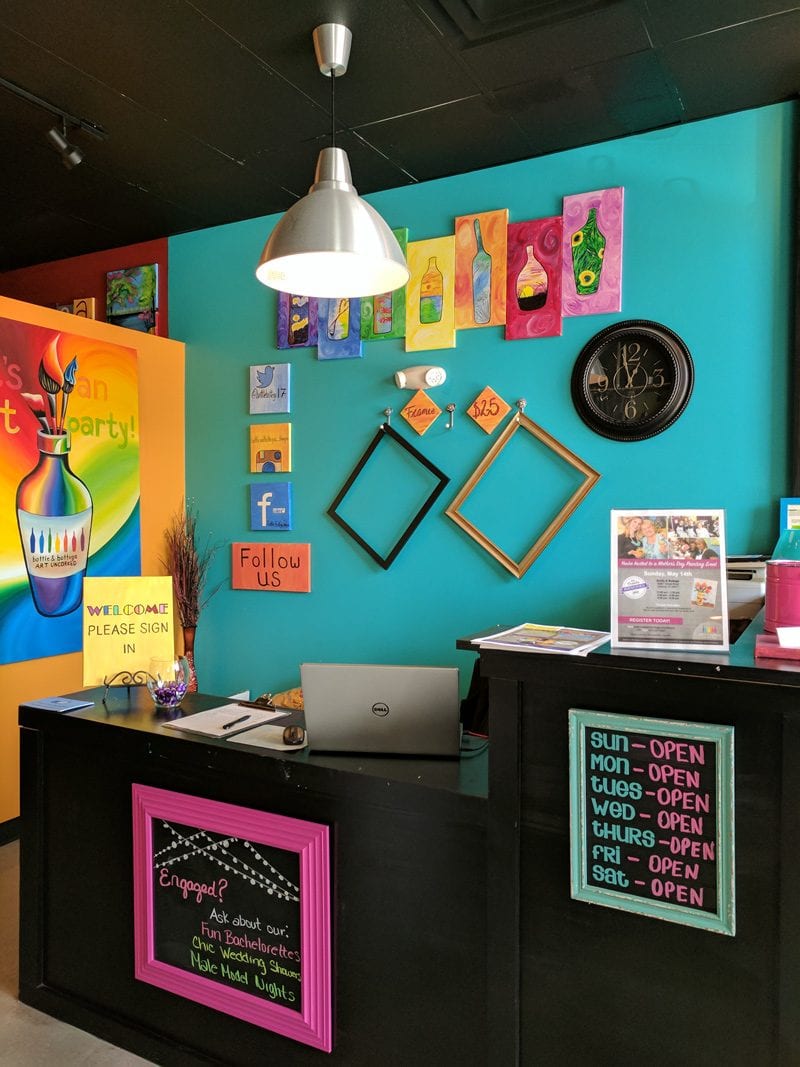 Once you arrive for your painting session, they will ask you to sign in.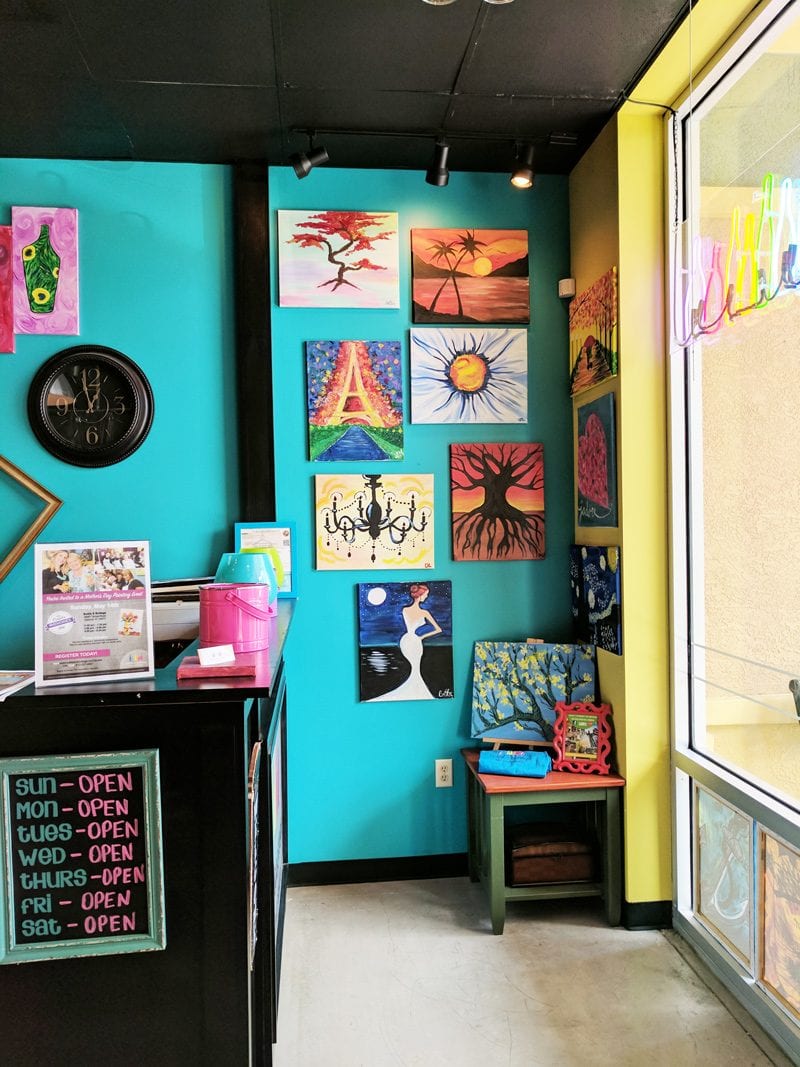 All over the studio you can see the many different pieces of art from the instructors.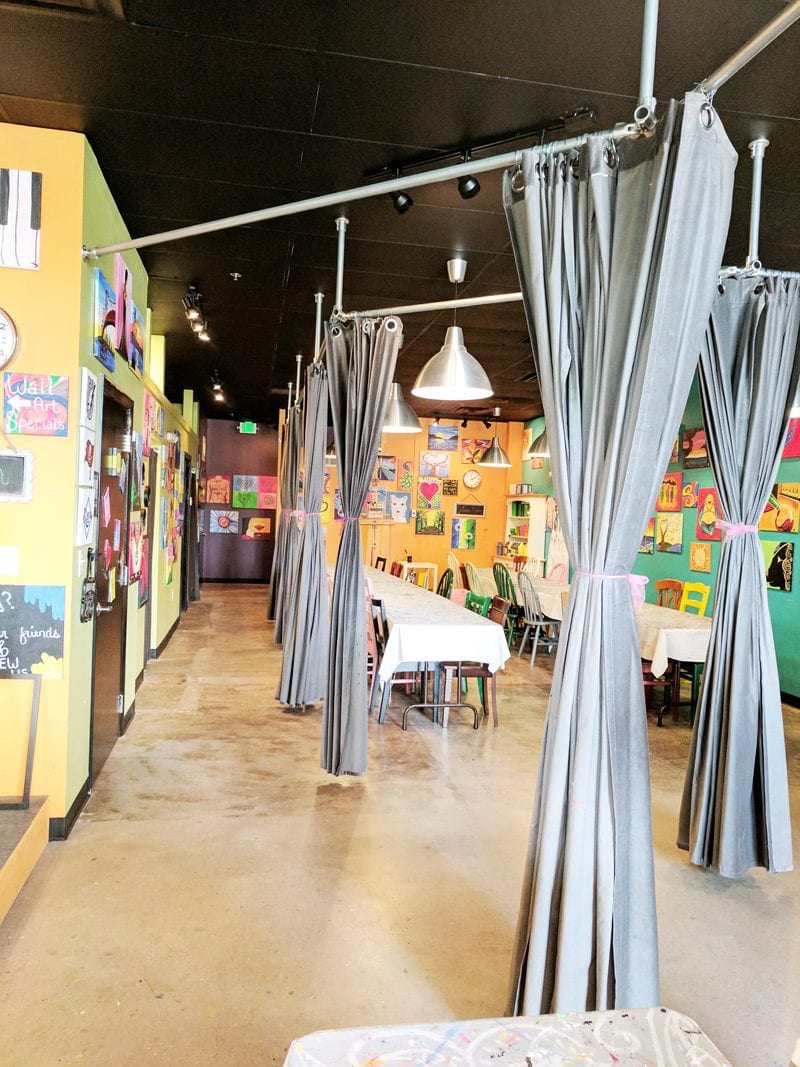 The studio is large enough to have two different sessions at one time. It's perfect for bridal parties or groups of over 10.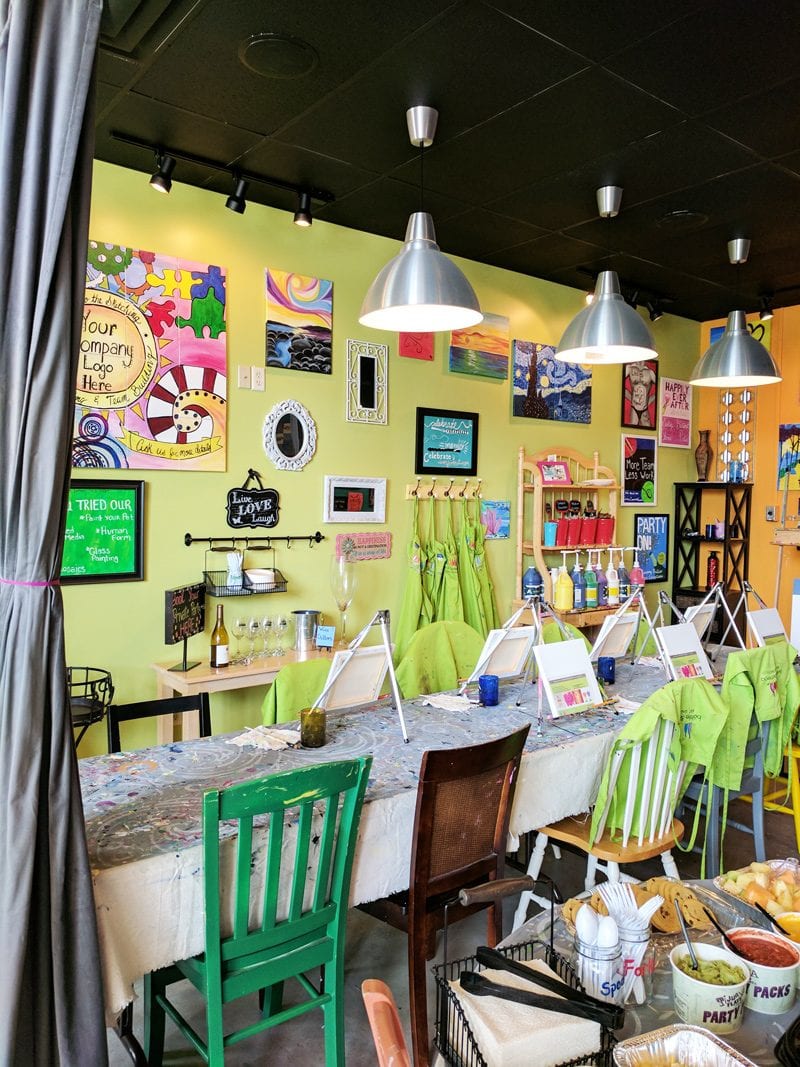 Here is where our session was going to happen.
Snacks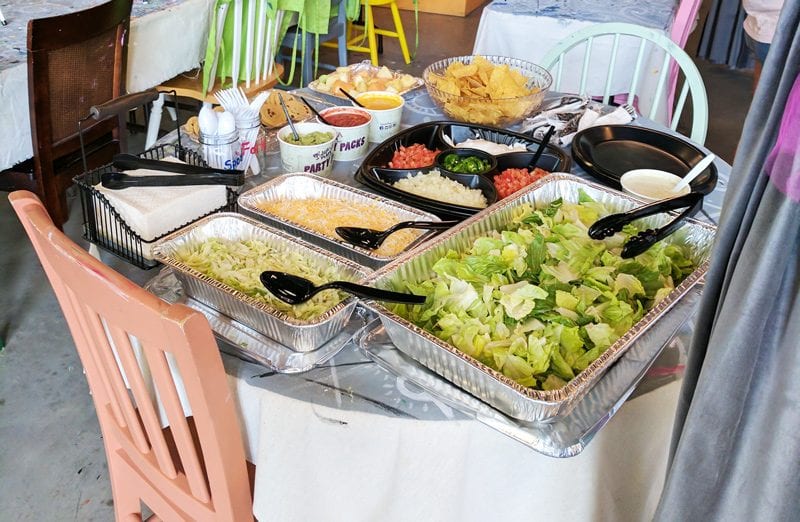 Bottle and Bottega catered our event with Tijuana Flats, so there was fresh food available before we began.
Our Painting Session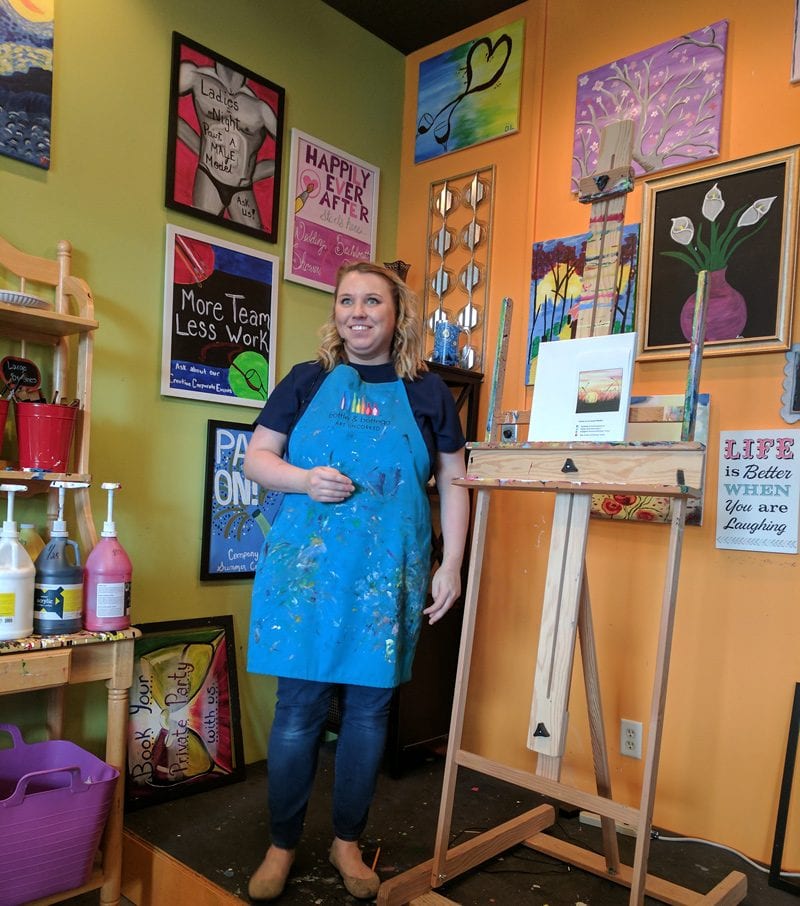 After about an hour we sat down to start painting with our instructor. She showed us the painting we'd be recreating.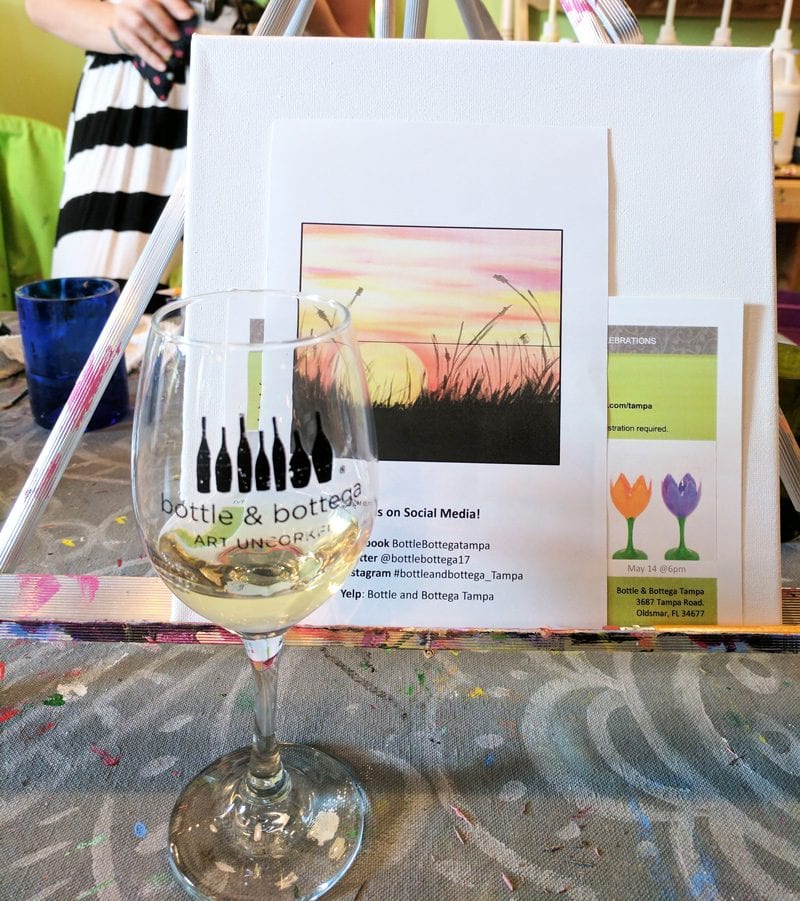 I sat down with a glass of wine and looked over the painting.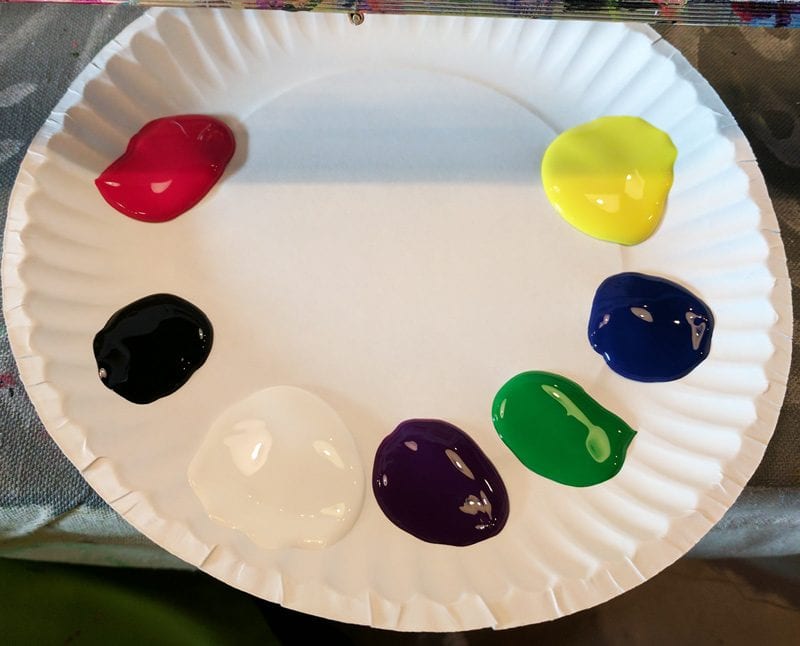 Underneath our easels, we had a paper plate with acrylic paint in white, black, purple, green, blue, yellow and red.
To begin, the instructor had us divide the canvas in half, and then divide the bottom section in half again. After that, I used my 3 fingers to create distance from the left side of the canvas so that I could create my circle (for the sun) to the right of my fingers.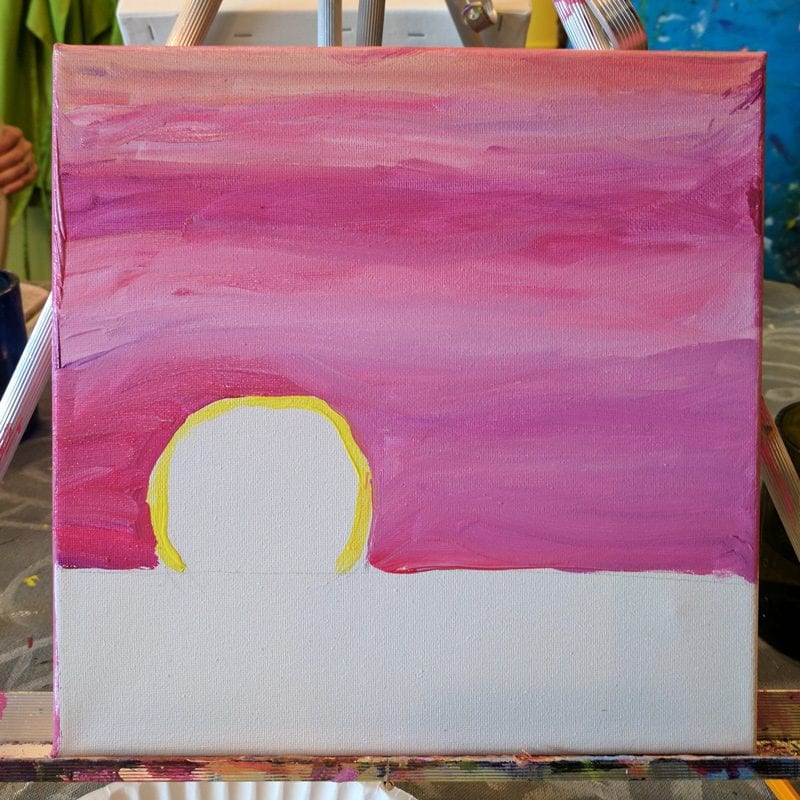 After blocking out the shapes on the canvas, I started painting the background. While the original piece is very orange, Lucielle, Eugenia and I decided to make it more pink and purple than orange. None of us like orange. I mixed white with red, white with purple, red + purple + white, and a tiny bit of red + yellow + white for my background. For the sun I mixed white and yellow to make it a bold yellow sun. Pro tip – as you're doing this, paint down the sides of your canvas and the top too.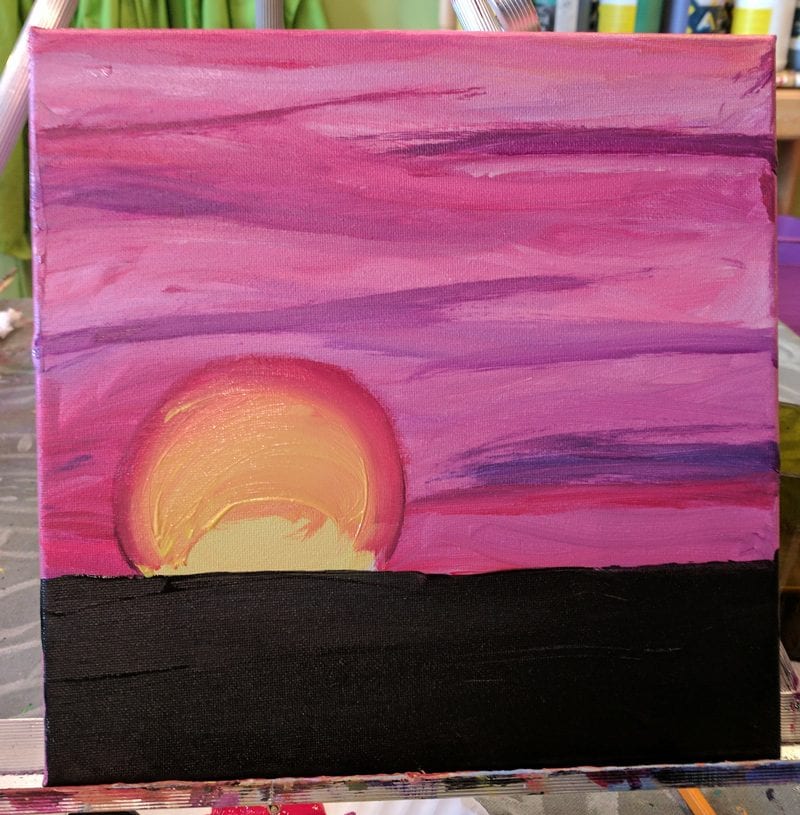 Next I painted the bottom black.  Then I went back in to add more layers to the sky, really envisioning a Maui sunset. I did left to right motions as guided by the instructor to create the impression of clouds in the sky.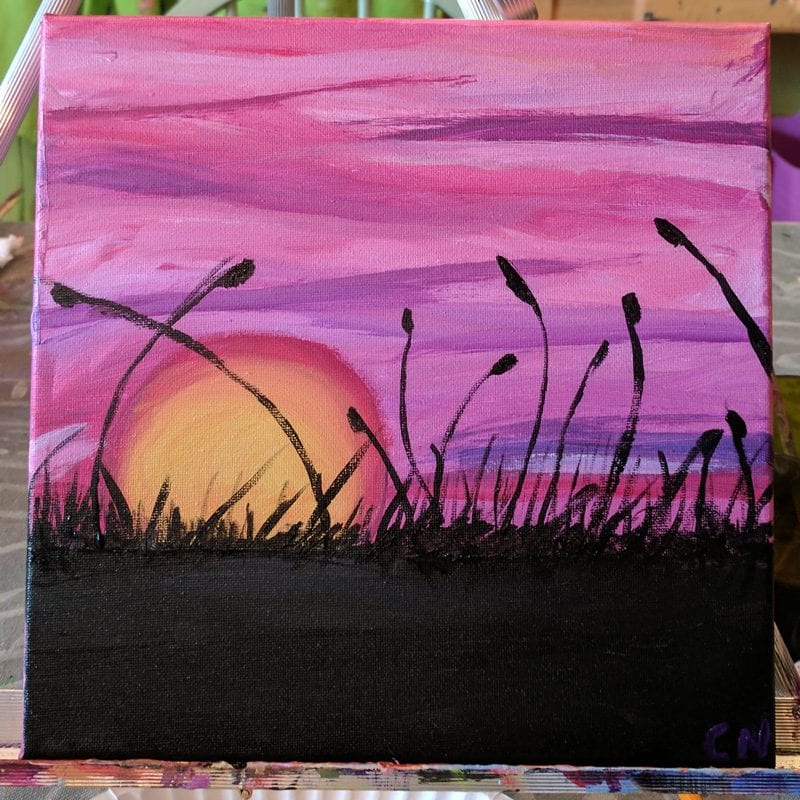 The last step was to add the sea oats.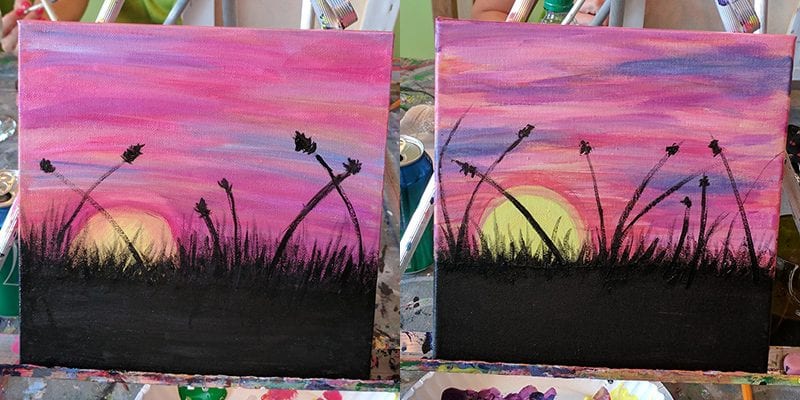 You can see Lucielle's painting on the left and Eugenia's on the right. I love all the colors we used!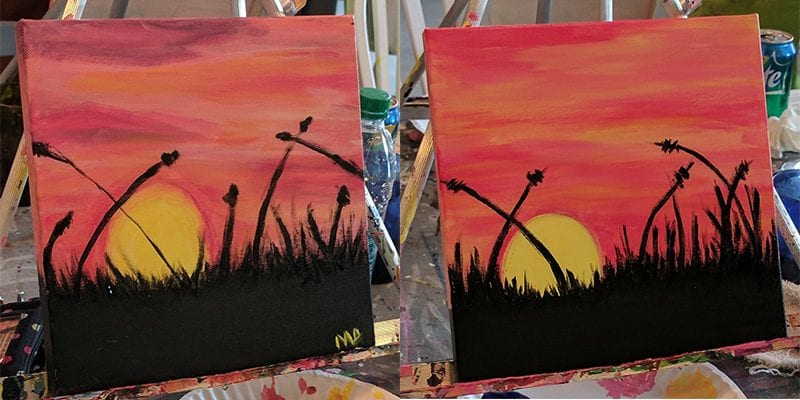 Meghann & Katie went more traditional with their colors. Meghann's is on the left and Katie's is on the right.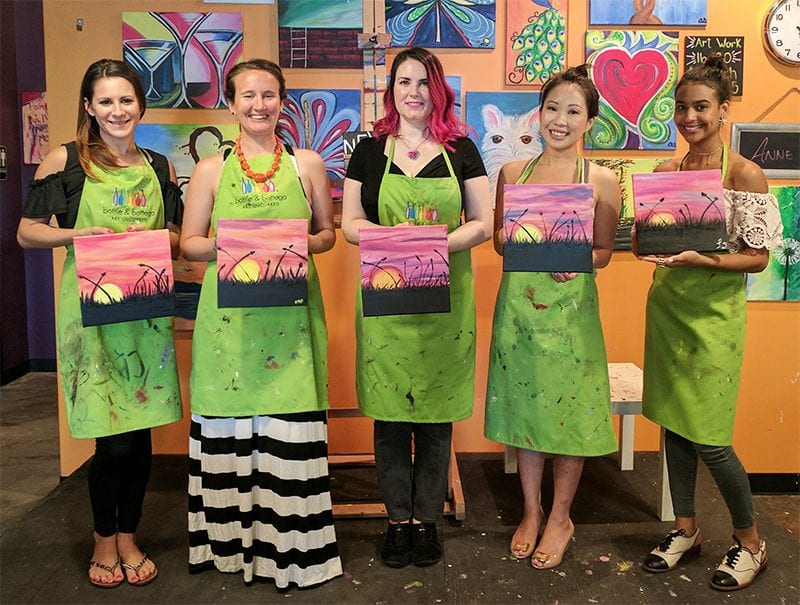 Here we all are with our finished paintings. From left to right – Katie – Meghann – me – Eugenia – Lucielle.
The three of us with our rebel paintings.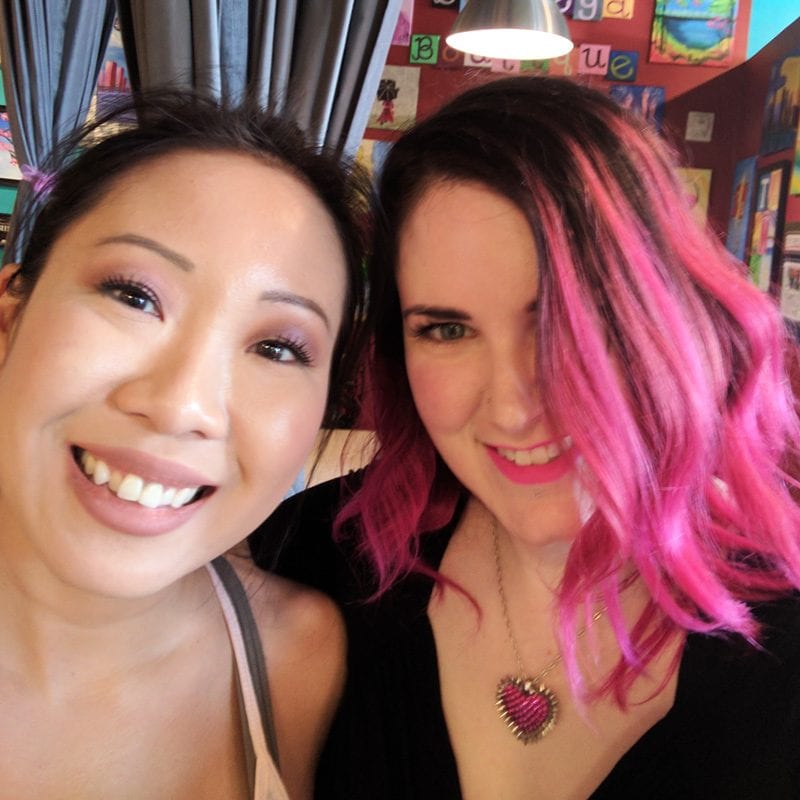 I love my hair in this shot.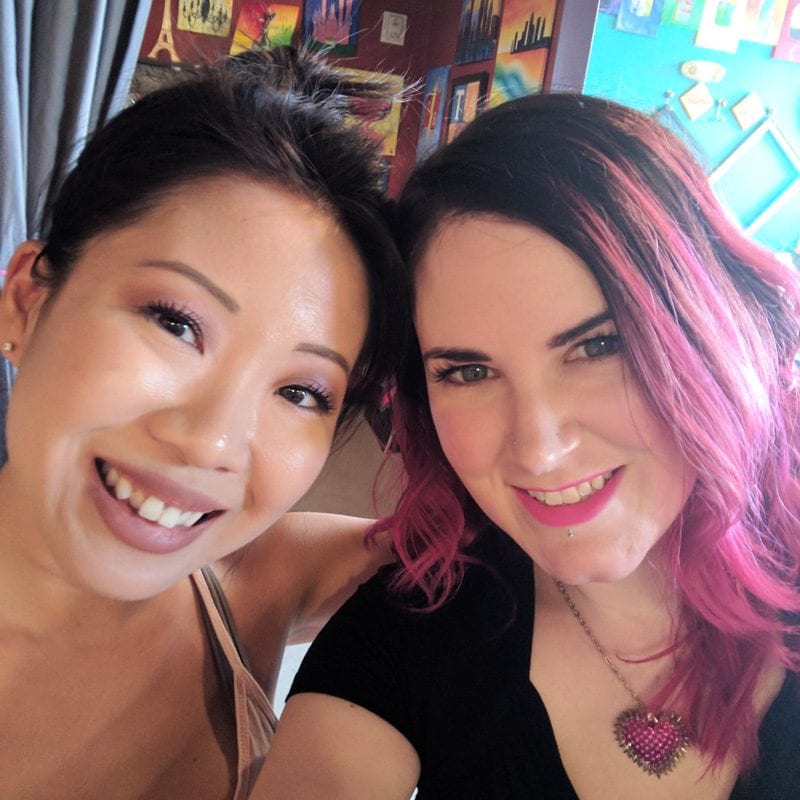 Me and Eugenia. Love her!
What I Wore to Paint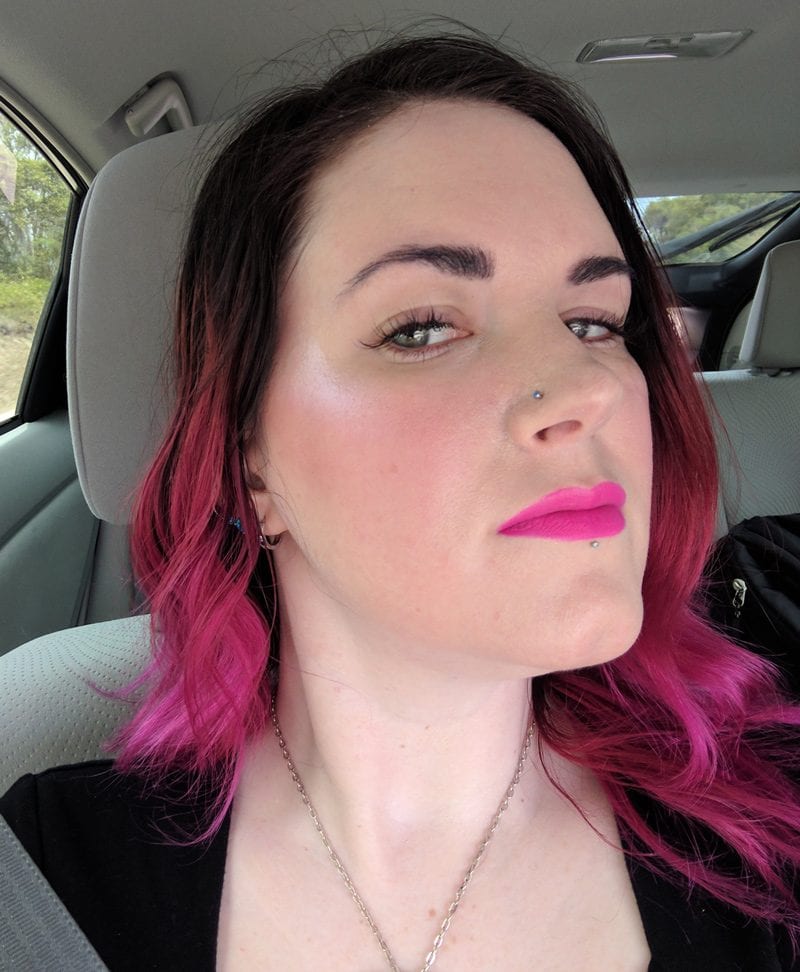 Indirect daylight tells all! I didn't add white to Natasha Denona Face Glow in 10 Porcelain, and it's too dark on its own for my skintone. My neck and chest look significantly lighter than the rest of me.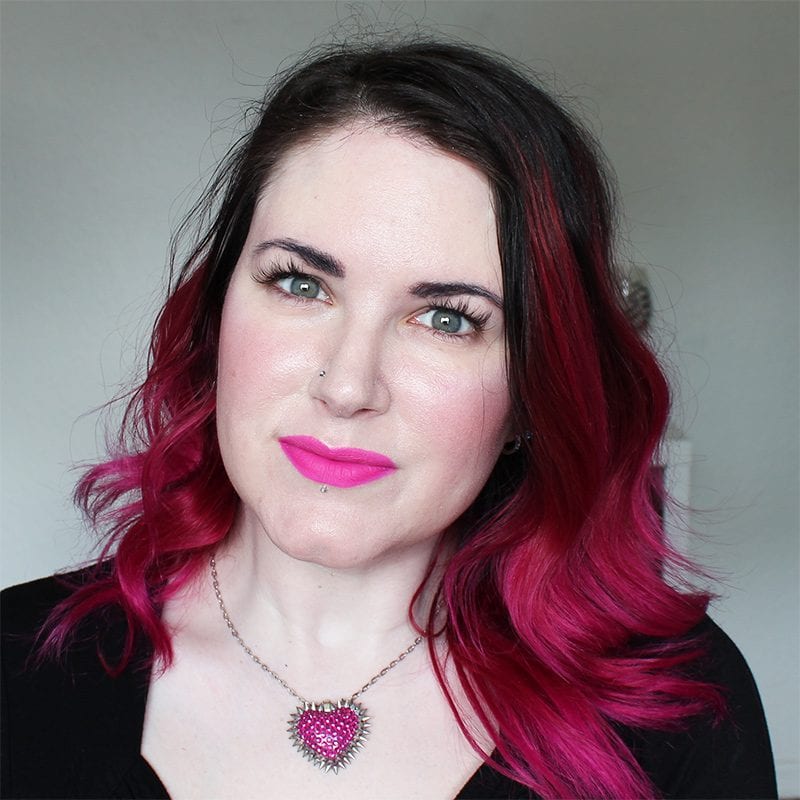 I thought it looked fine in my studio light.
My Simple Makeup
Natasha Denona Face Glow in 10 (I should have added white to this)
Cover FX Perfect Setting Powder in Light
Urban Decay X-Rated blush
Tarte Seduce blush
Makeup Geek Cosmetics Celestial highlighter
Urban Decay Chill Setting spray
Kat Von D Sexer pencil
Kat Von D Backstage Bambi liquid lipstick
I really had a great time at Bottle and Bottega Tampa. I love painting with friends, as I've done this several times before. Have you ever tried this? Let me know!
Last Updated on