Last weekend I went to Raleigh, North Carolina to spend my time with Jesse's Girl Cosmetics. I spent time with Jesse and his family, as well as Julie G and Marissa. We spent our first evening together painting, getting to know each other, and sipping wine.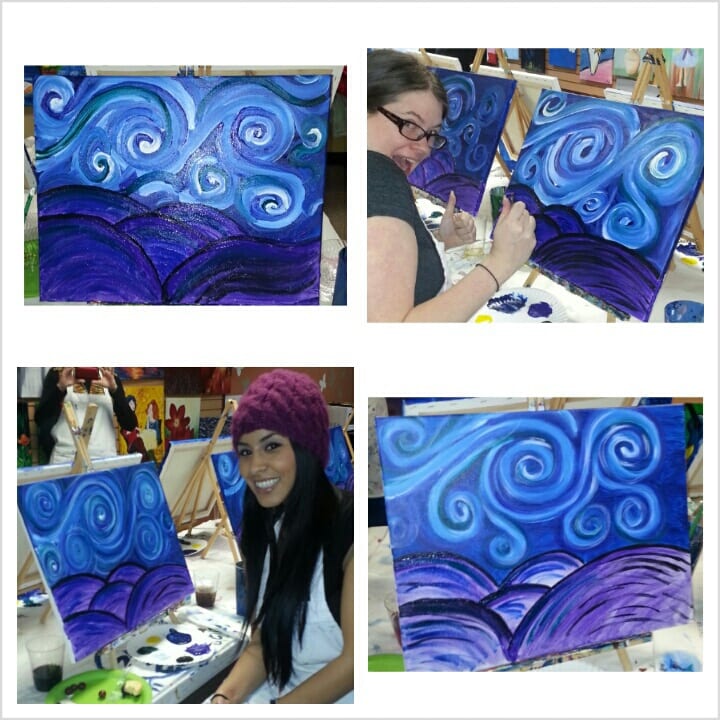 This was about halfway through our painting process. We were using acrylics.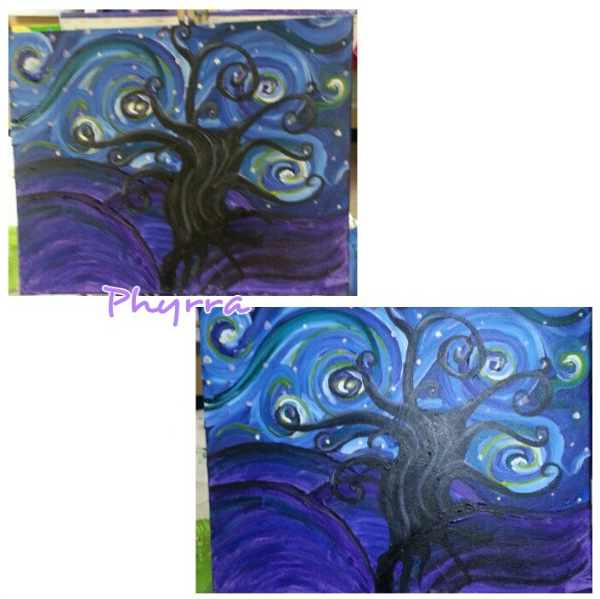 My finished painting! It's now framed and I'm trying to decide where to hang it.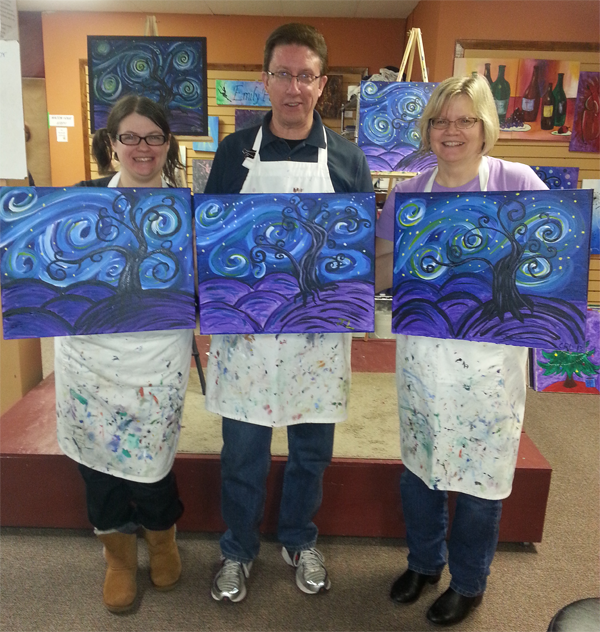 Here's Christine with her parents Jesse and Cathy.
The next day was the video shoot, so we went over to Salon 111 to set up!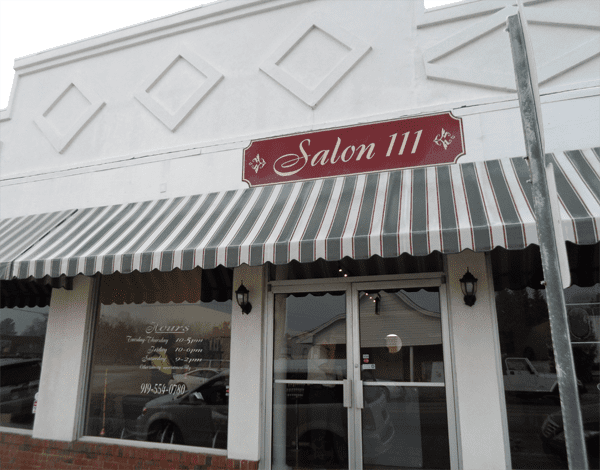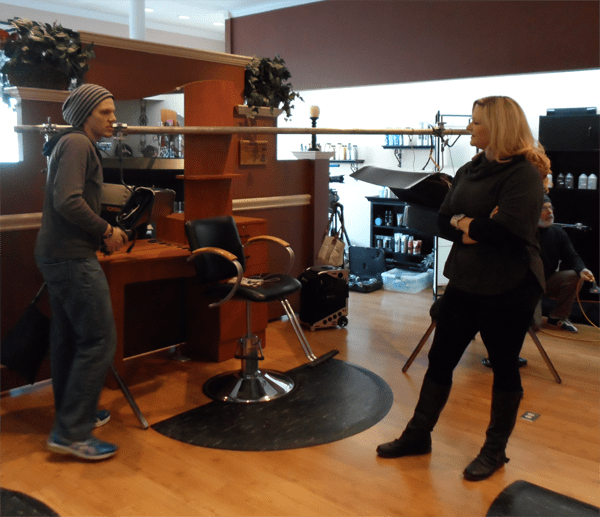 Putting up the rigging for lighting.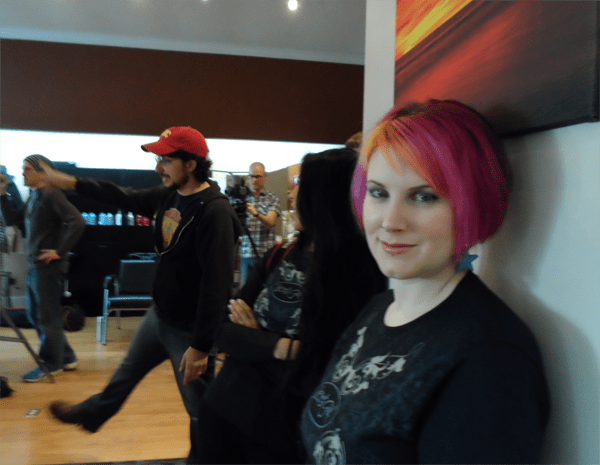 Watching the director do his thing.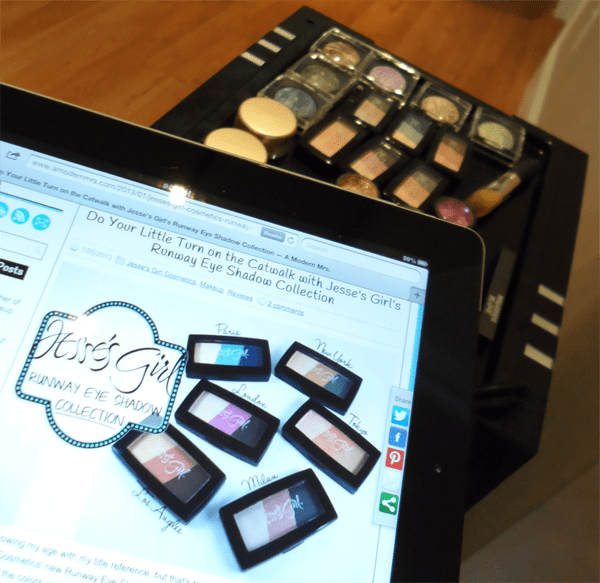 Here's the reason for the video shoot! It's the 6 new eyeshadow trios from Jesse's Girl Cosmetics. This collection is called the Runway Collection and inspired by the Fashion Industry. The cities are Paris, New York, London, Tokyo, Los Angeles and Milan.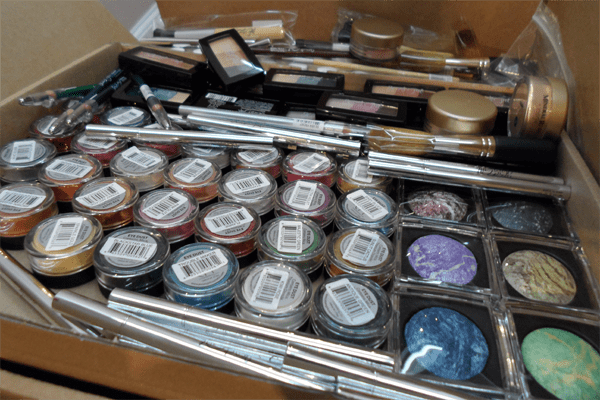 More of the Jesse's Girl Products.
We also focused on the Jesse's Girl eyeshadow primer and new liquid liner for the video. I've been using the eyeshadow primer since the shoot and been very impressed with it! It works very well for me. It doesn't crease at all and lasts all day!
The new liquid liner has an amazingly fine tip, so you can draw a tiny line or a thick liner and it's easy to wing it out. It's waterproof. I drew on my hand at the shoot and let it dry, then I tried washing it 3 times, it didn't budge or transfer. I finally had to resort to makeup remover to get it off. I was very impressed!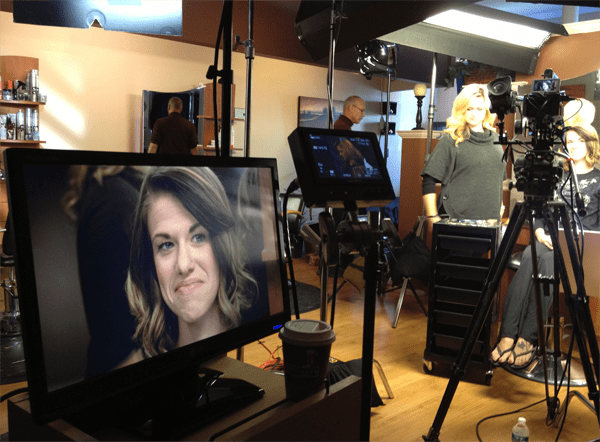 The first person to do a video was the talented makeup artist, Elaine Harrison.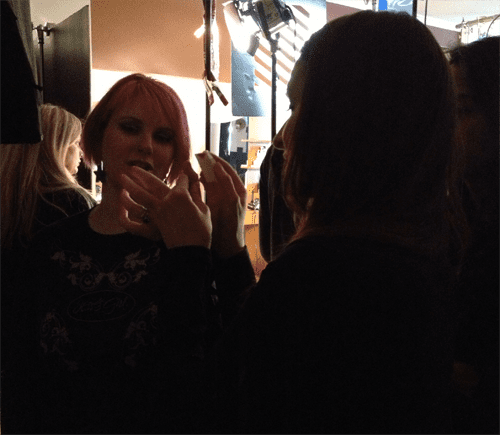 Julie giving me a gradient mani with her upcoming Gumdrop nail polish line.

A better picture of the finished manicure.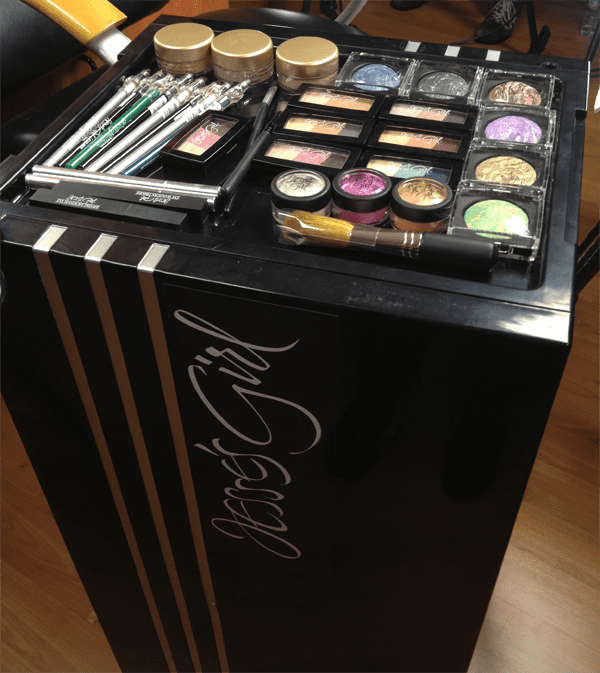 The awesome kit cart that says Jesse's Girl.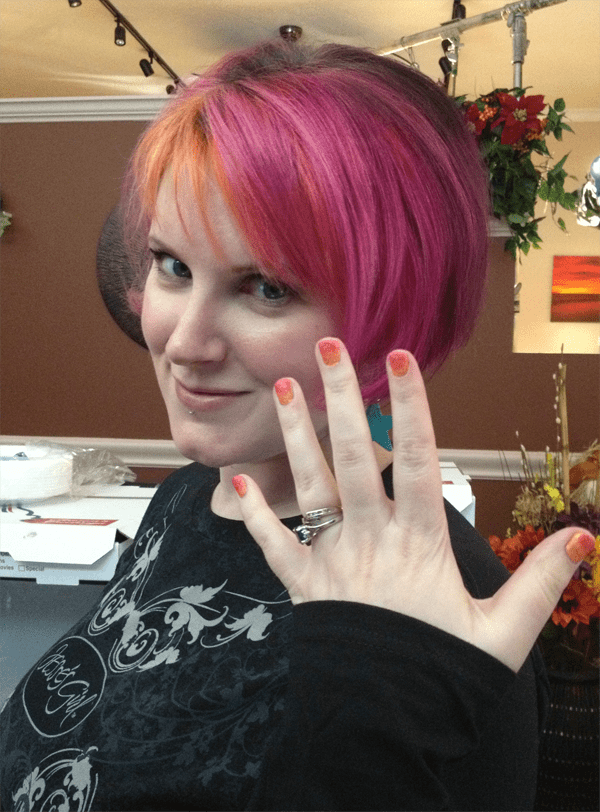 Me flashing my mani.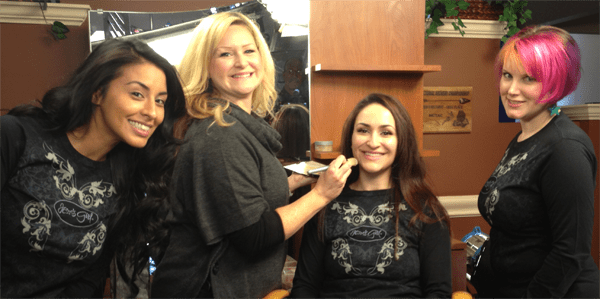 Marissa, Elaine, Julie G and me. We four each took our turn as a makeup artist for the video shoot.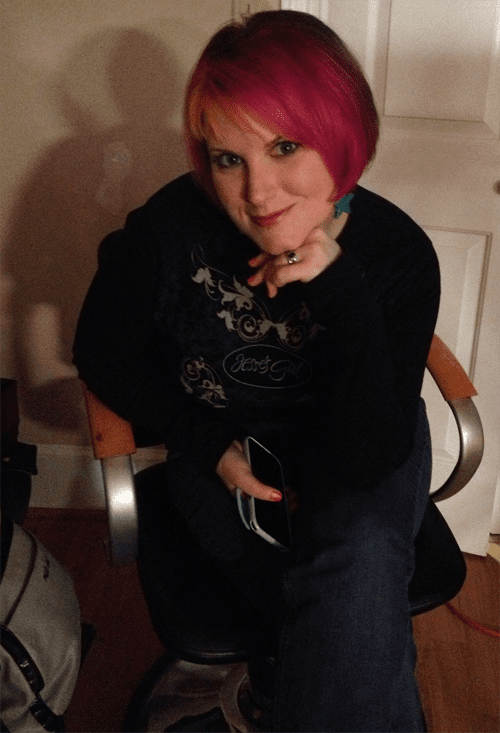 We each waited to record our tutorials. The salon had horrid reception, so while I would check my phone, I couldn't really send any pictures out, but I could get emails.
We had a very long but fun day! I got up at 6:30 am and we didn't really finish with the video shoot until 9pm. Then it was off to dinner and an impromptu beauty blogger meetup!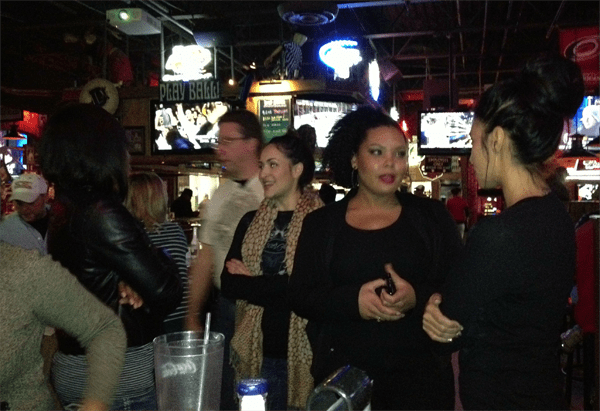 Julie G and Marissa told ladies to meet us at the Carolina Ale House to meet up after the video shoot, and a lot of nice ladies turned out to meet them! It was really cool and a great way to end the evening.
Once the videos are live, I'll happily share the links with you! I think they turned out great. you can also expect me to review several Jesse's Girl products!