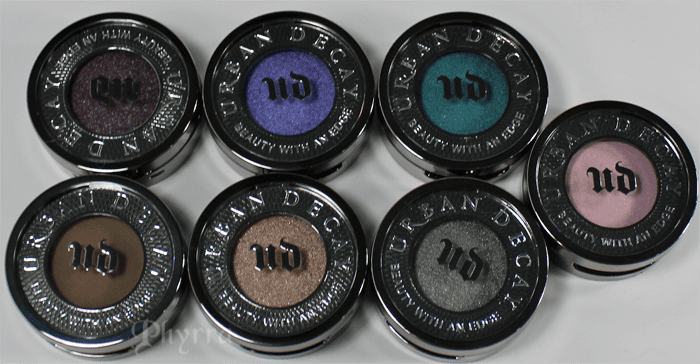 Recently I had the opportunity to check out 7 new eyeshadow singles from Urban Decay! Deep End and Omen I have – and love – in the 15th Anniversary palette, so I'm ecstatic to see them offered as singles. Faint is from the Urban Decay Naked Basics palette. Sidecar is from the Naked Palette. Uncut, Snare and Heartless are three brand new shades!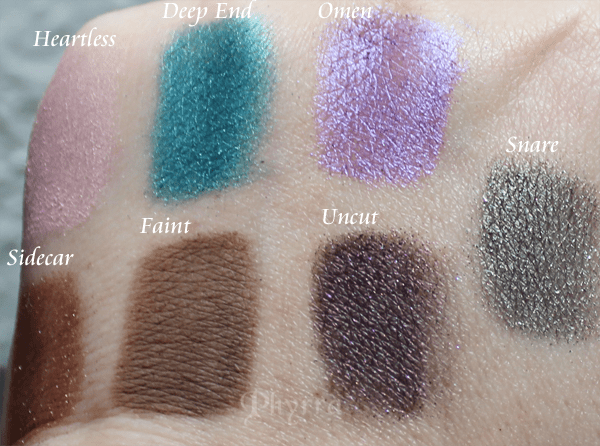 Price
$18 each.  Products available from UrbanDecay.com, Amazon

, Sephora, Ulta, etc.
Urban Decay

is cruelty-free.
All colors are swatched on my bare skin.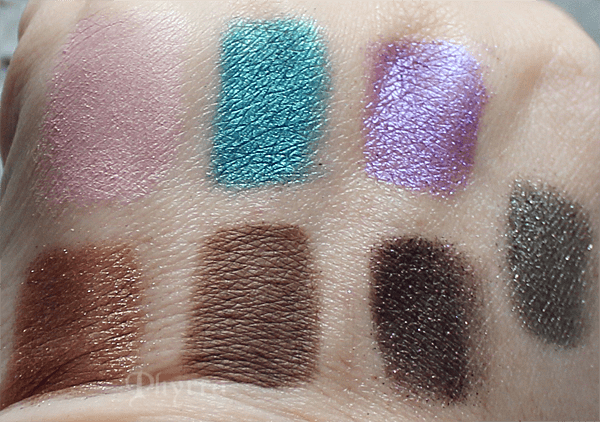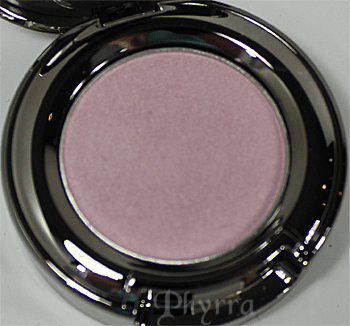 Heartless – pale pink satin
Pretty pale pink.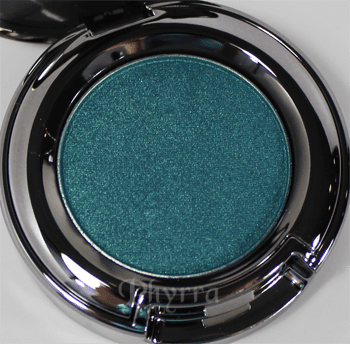 Deep End – bright teal
I love this teal!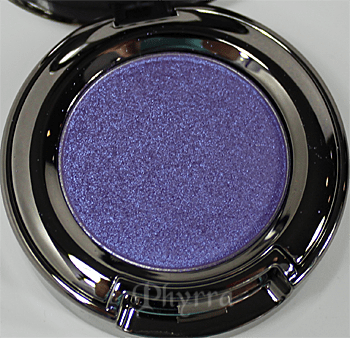 Omen – bright metallic purple with blue shift
I love this color. Try it out in the crease or layer it with a deeper purple.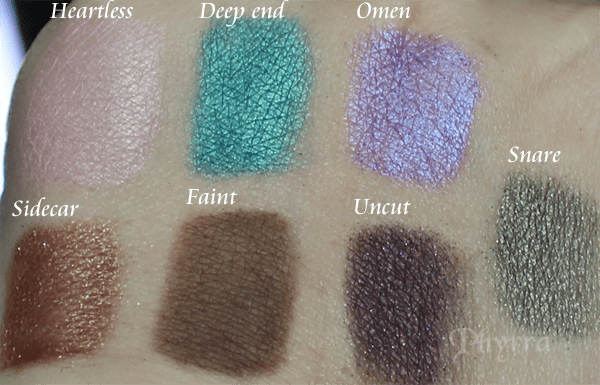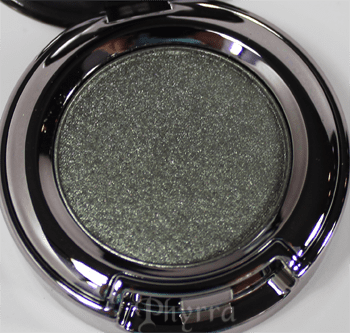 Snare – smoky olive green with gold micro-glitter
This is an interesting shade because I think the green almost feels cool, but the gold warms it up.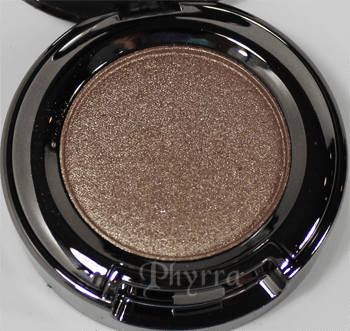 Sidecar – beige with silver micro-gitter
Copper with beige tones.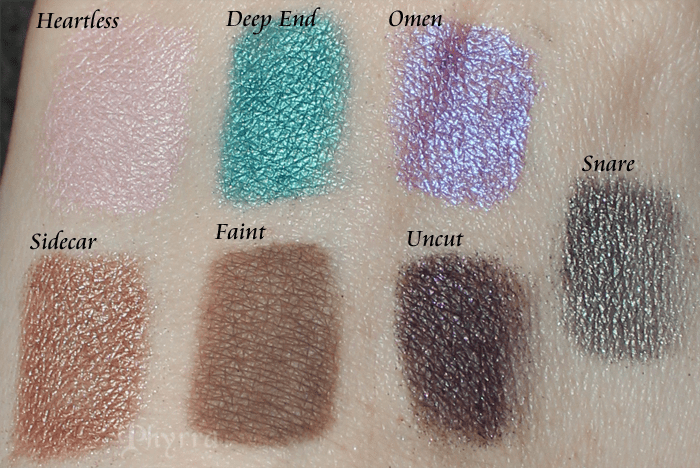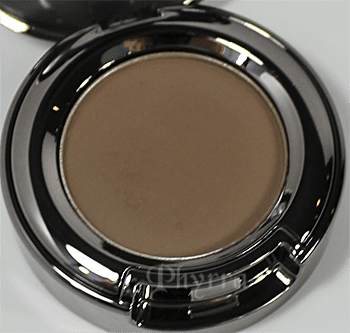 Faint  – warm, dusty brown
Deeper than midtone brown matte. I'm curious about trying this color with Sidecar to see how it looks.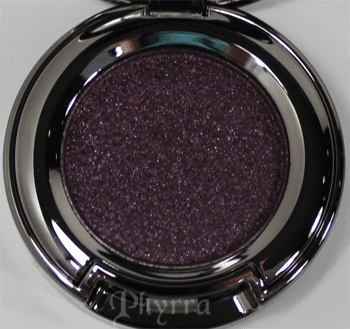 Uncut – smoky purple with red and purple micro-glitter
I need to try this color to smoke out a brighter purple shade! I love the red and purple micro-glitter.
I'm very happy that they released Deep End and Omen as singles, because I feel they're great shades. I also think people will be head over heels for Faint and Sidecar.
As usual, I'm in love with Urban Decay's shadows. I think the 7 shades offer you a mix of workhorse neutrals and fun colors. I found the colors to be nicely pigmented. While I always wear my eyeshadow with primer, these colors pop on my bare skin. The colors are easy to blend and buttery smooth. They're a favorite of mine!
Urban Decay currently has a special offer on their website to buy 2 New Single Eyeshadows & get a free 6-pan Build Your Own Palette.
Which of the 7 colors are must haves for you? Omen and Deep End are definites for me!
Products sent for consideration. All opinions are my own.