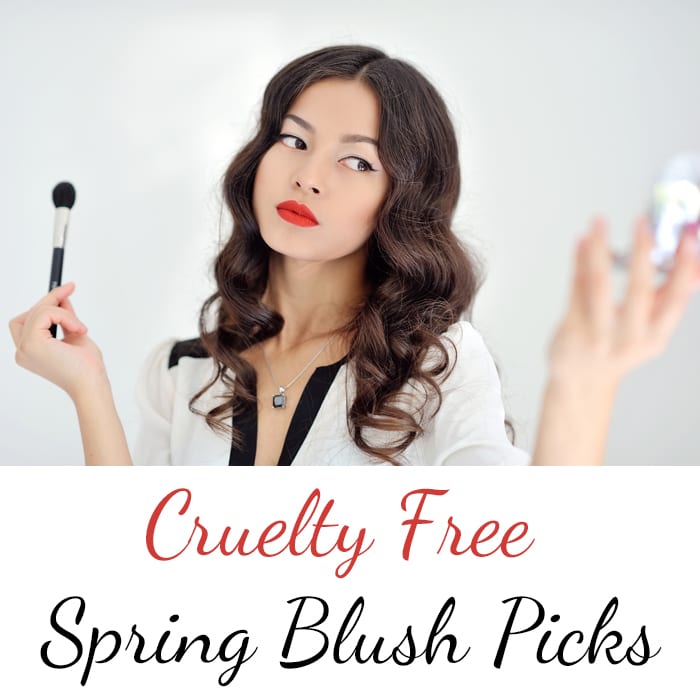 I wanted to share my 2015 Cruelty Free Spring Blush Picks with you. There are some vegan options too 🙂 I especially like the cream blushes – Naughty Biscuit, Miriam and Pink Escape. I think Pleasure Model works as a nice cream highlighter or to mix with Naughty Biscuit and Miriam.
2015 Cruelty Free Spring Blush Picks
Secret Admirer and PB are definitely the most fun of the bunch!

If you like this video give it a thumbs up and comment!
Products Mentioned
Paula's Choice Blush It On contour palette (available this Wednesday, VEGAN!)
OCC Colour Concentrates in Pleasure Model and Miriam (vegan)
butter London Cheeky Cream Blush in Naughty Biscuit
Physicians Formula Natural
cargo the Big Easy
Makeup Geek Honeymoon and Secret Admirer (vegan)
Meow Cosmetics Lemonade
Geek Chic PB (vegan)
Silk Naturals Petal (a cruelty free Benefit Dandelion Clone)
Josie Maran Pink Escape (vegan)
What are your picks for cruelty free spring blushes?