100% Pure Mermaid Tutorial
Today I'm sharing my 100% Pure Mermaid Tutorial with you featuring the Mermaid Palette. It's perfect for hooded eyes. I swear the Mermaid Palette is an unknown gem. It's made up of 3 eyeshadows, a blush and a highlighter. They're all duochrome colors. I love it! It's also 100% vegan.
100% Pure Mermaid Look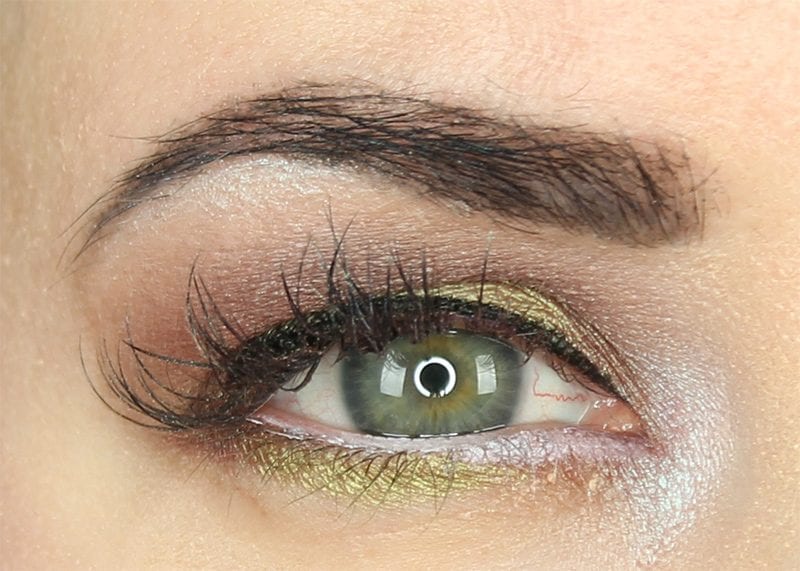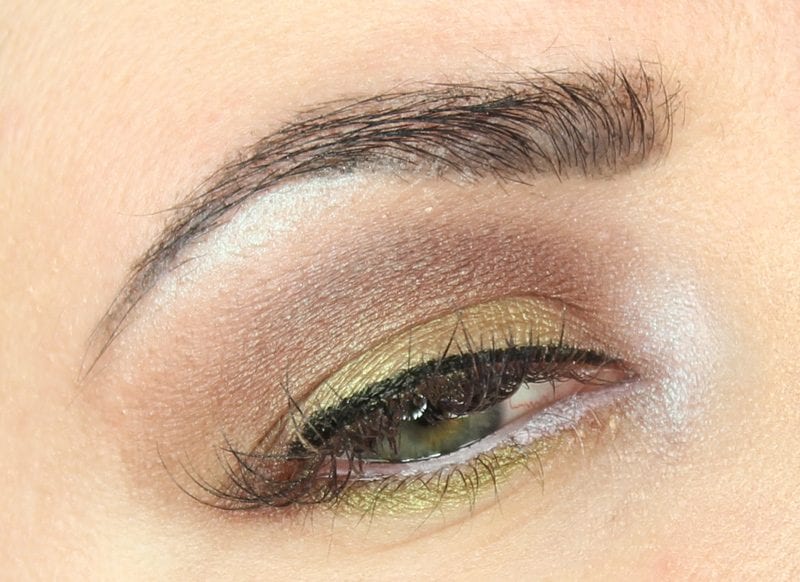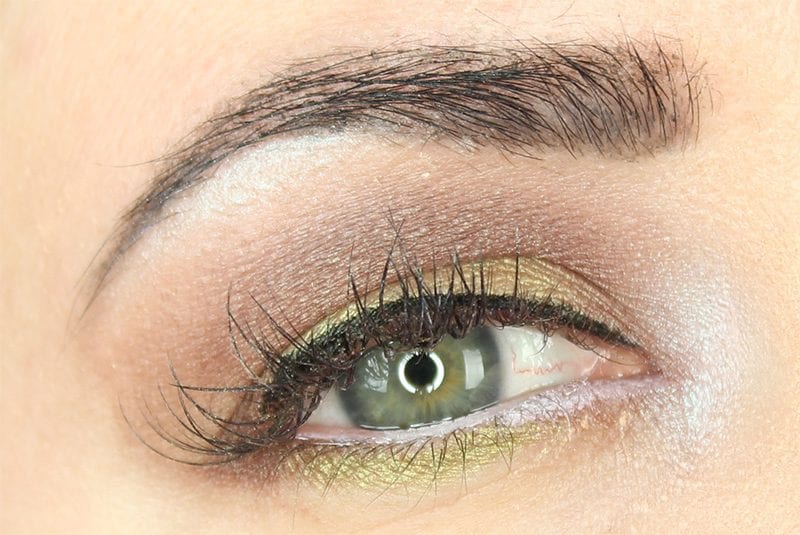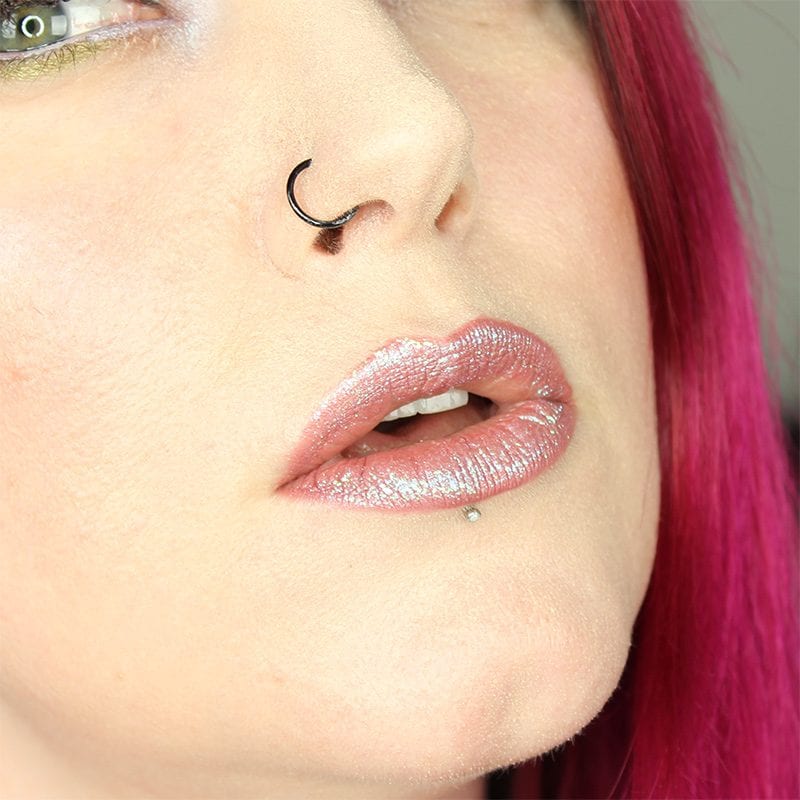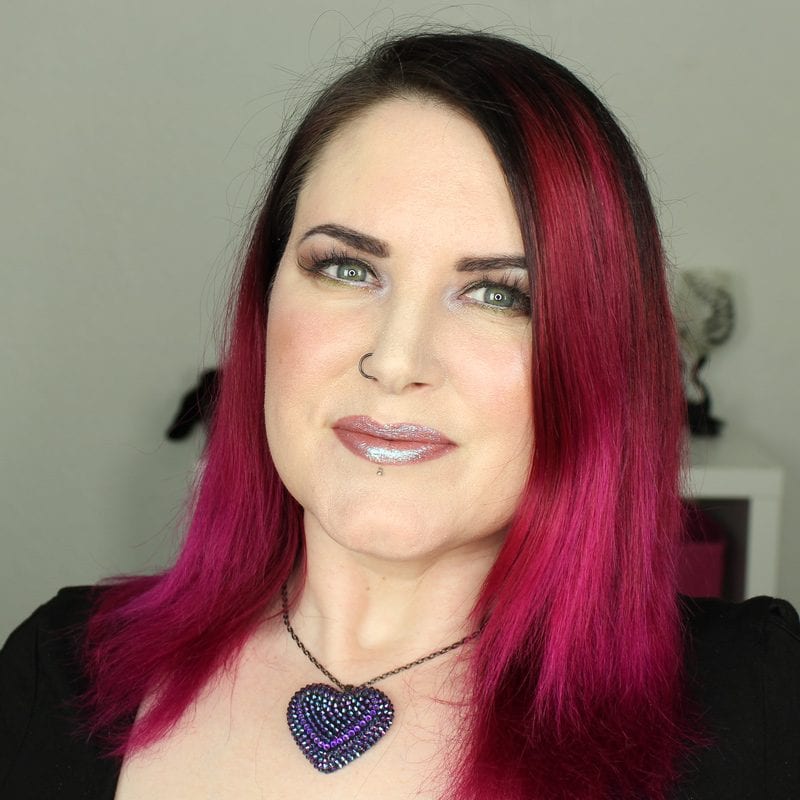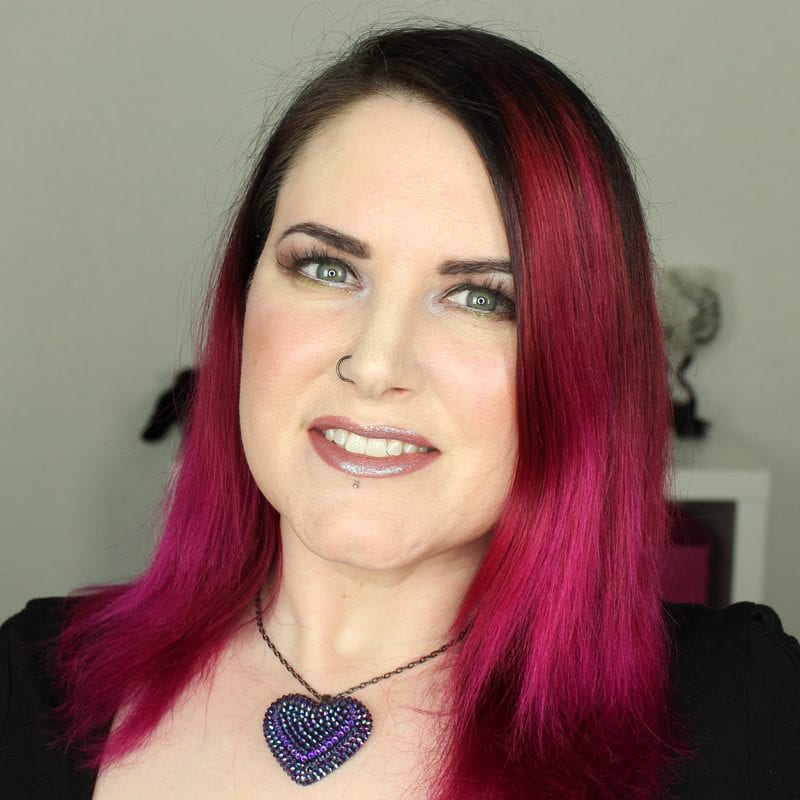 NECKLACE
Bunny Paige Intergalactic Heart
EYES
100% Pure Mermaid Palette
Urban Decay Walk of Shame, Tease
Nyx Epic Ink Liner – upper lash line
Nyx Faux White in Baby Powder – lower waterline
Makeup Geek Moon Phase – highlight
Glossier Boy Brow in Black
Colour Pop Jet Black brow pencil
FACE
100% Pure Bamboo Blur Tinted Moisturizer in Creme
mixed with Nyx Pro Mixer in White (i should have added more white)
Urban Decay TMI & Video mixed together – blush
100% Pure Siren – blush
Makeup Geek Moon Phase – highlight
LIPS
UD Rush pencil
Fairy Girl Rose Goddess lipstick
UD Litter & White Lie Special Effects Topcoat

100% Pure Mermaid Tutorial for Hooded Eyes
The 100% Pure Mermaid Tutorial is great for hooded eyes. It can also work for monolids and down-turned eyes. My eyes are hooded and slightly down-turned. The colors are flattering neutrals – plum brown with a hint of golden green, and gold with a hint of green. These shades flatter a wide variety of eye colors.
Start by applying your base shade. This should be an eyeshadow shade close to your skintone. You want to lightly dust this across the primer to make sure there are no wet spots. I used UD Walk of Shame.
Using an angled eyeshadow brush, apply Star Fish to the inner and outer v.
Take a fluffy brush (Sigma E25) and blend Star Fish into the smoky dome shape on the hood of the eye, leaving the center of the lid bare.
With another fluffy brush (Sigma E25), use Tease as a transition shade to blend out the edges of Star Fish on the hood of the eye, softly blending towards the tail of the eyebrow.
Blend Shell and Sea Glass together on a brush (UD Moondust), then pat them onto the center of the lid and the center of the lower lid.
Use a big fluffy brush to lightly blend over the colors on the hood of the eye.
Line the upper lashline with black eyeliner. I used Nyx Epic Black Ink liner.
Line the lower waterline with Nyx Faux White liner in Baby Powder.
Highlight under the brows and at the inner corner with Makeup Geek Moon Phase.
Shop Your Stash for Similar Shades
Walk of Shame – pale peachy pink matte
Star Fish – plum brown with subtle golden green duochrome
Shell – dirty gold with golden green shift and soft brown base duochrome
Sea Glass – green with gold shift
Tease – pale taupe with purple undertone matte
Moon Phase – iridescent white with teal blue to purple shift.
For this look I mixed two Urban Decay blushes together – TMI & Video – to create a deeper blush shade that I used as a draping blush. Then I put 100% Pure Siren (the highlight color) slightly above that and blended the edges of the two shades together for dimension. Finally, I highlighted with Makeup Geek Moon Phase. I feel like this gave me gorgeous looking cheeks.
I went all out with lips. I lined the edges of my lips with UD Rush pencil. Then I filled in my lips with Fairy Girl Rose Goddess liquid lipstick. I layered UD Litter on top, which picks up a lot of gold and green. Then I went back with UD White Lie to add some blue sheen.
Someone on reddit recommended Urban Decay Tease to me quite a while ago. I'm loving it as a versatile transitional shade for my pale skin. It works well with pinks, purples, plums, browns, and greys so far. It's such a useful neutral to have on hand!
I hope you love the 100% Pure Mermaid Palette tutorial! I had a lot of fun putting it together. Any plans for the weekend? We're supposed to play D&D, so I'm really looking forward to that.
In case you missed it, I did a Facebook Live Chat last night and live swatched all of my My Pretty Zombie eyeshadows and blushes. You can watch the replay of it.
I forgot to mention I'm part of a spring giveaway with several blogger friends. 1 winner will receive a $400 gift card for Sephora, Nordstrom or Target. Giveaway ends 4/7 at 12AM
More to See