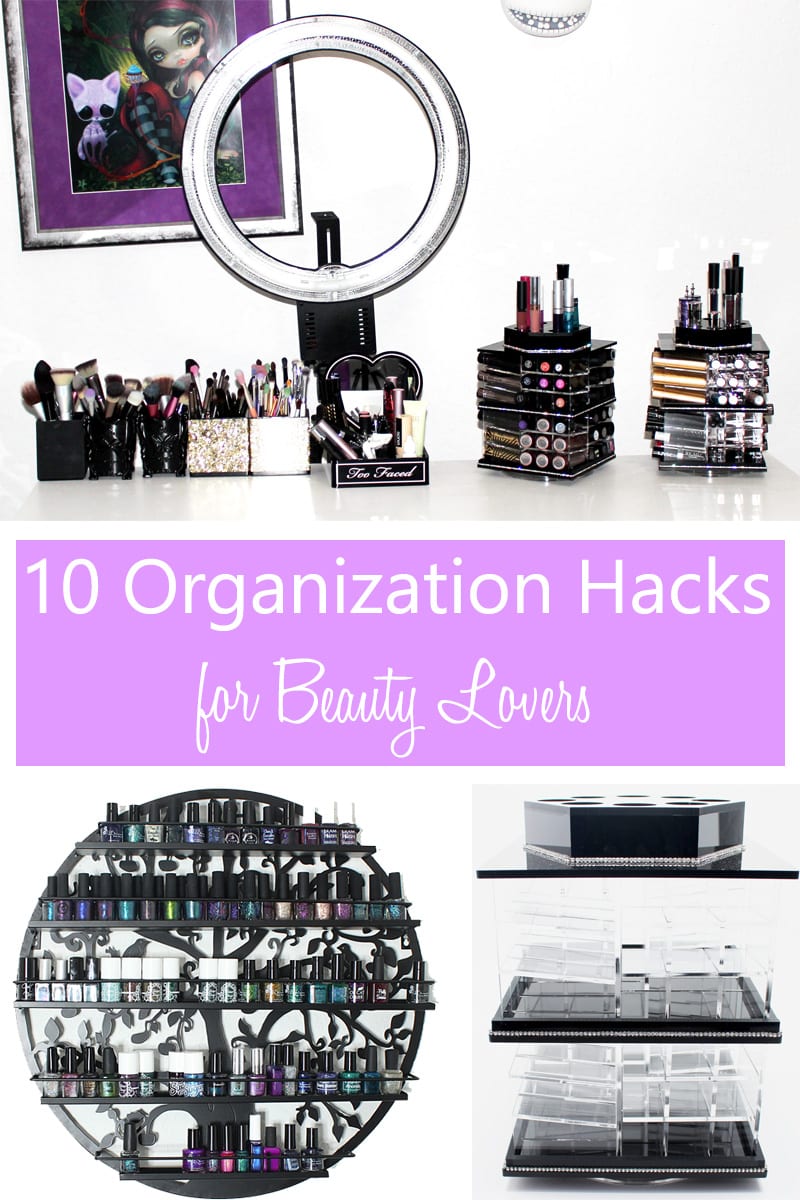 For today's Beauty Top Tens I'm sharing 10 organization hacks for beauty lovers, along with what I'm currently using to organize my makeup stash. You may also want to check out the best beauty tools! This post contains a mix of items I've purchased and press samples.
10 Organization Hacks for Beauty Lovers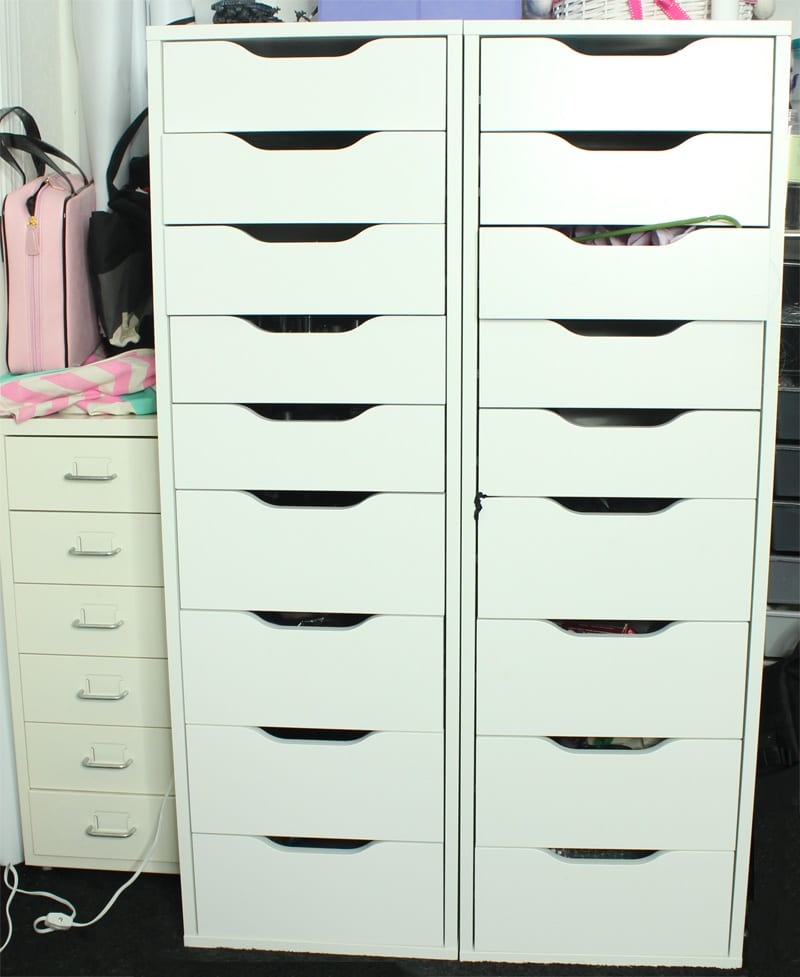 1. Divided Drawers – Ikea Alex & Ikea Helmer
I currently have 2 tall Ikea Alex, 1 short Ikea Alex, and 1 Ikea Alex desk, plus a cream Ikea Helmer.  I have a love hate thing with my Alex storage. I love the drawers and that they hold a lot of stuff and that they're space efficient. I hate that they're all white and I haven't ever had the time to paint them black. I'd love to paint them black, put a black holographic or glitter layer on the desk, then seal it so that it looks really cool and sparkly every time I see it. Instead, I'm stuck with white. Plus, I swear the desk gets dirty if you look at it. I'm constantly wiping it down. At least the other Alex units and the Helmer are easy to keep clean. I store most of my eyeshadow palettes in the short Ikea Alex (which has my ICEbox and eDiva sitting on top of it). These are honestly the best storage option hack for saving space and holding a ton of makeup that I've come across. They're way better than the flimsy plastic 10 drawer organizers I used to use.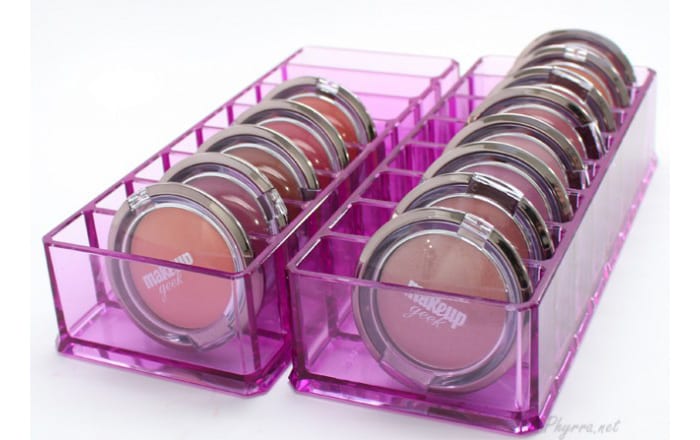 2. Blush and Eyeshadow Organizers  – Purple Organizer & Clear Stacking Organizers (long and short)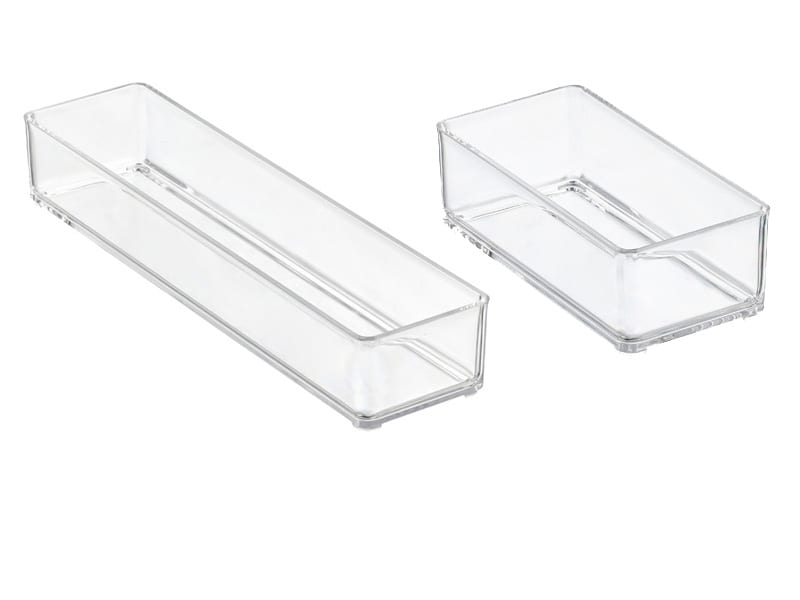 These fit inside the Ikea Alex to help make better use of the space inside the drawers. I use the purple slotted ones for blushes and they fit my Urban Decay blushes, Makeup Geek blushes, NARS blushes, Kat Von D's old blushes, in fact they fit most blushes. I use the clear acrylic organizers for my indie eyeshadows like Darling Girl, Fyrinnae, Silk Naturals and Aromaleigh, so I can more efficiently store them in drawers. So rather than tossing everything in a drawer and being unable to find anything, the plastic stacking container holds indie eyeshadows in a more orderly fashion.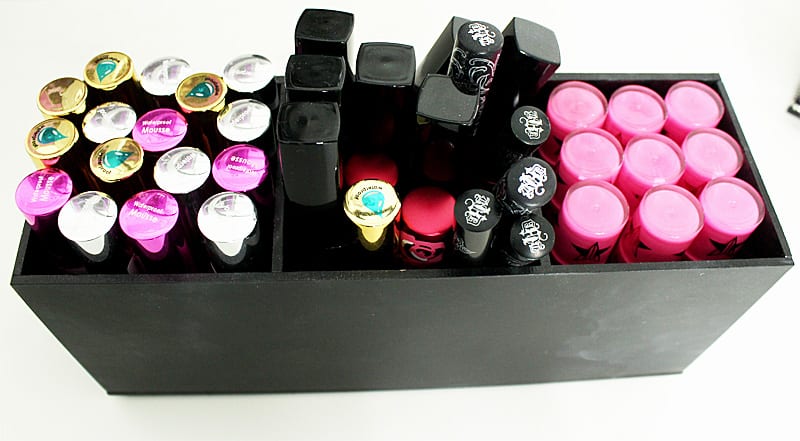 3. Liquid Lipstick Organizers – e.l.f. 3 slot large brush holder
This is a great way to organize liquid lipsticks or other really long lipsticks (like Colour Pop) that don't fit into the acrylic lipstick holders. Yes, those are my Jeffree Star and Kat Von D liquid lipsticks. I also like to use these to hold eyeliners, liquid eyeliners, and lip pencils.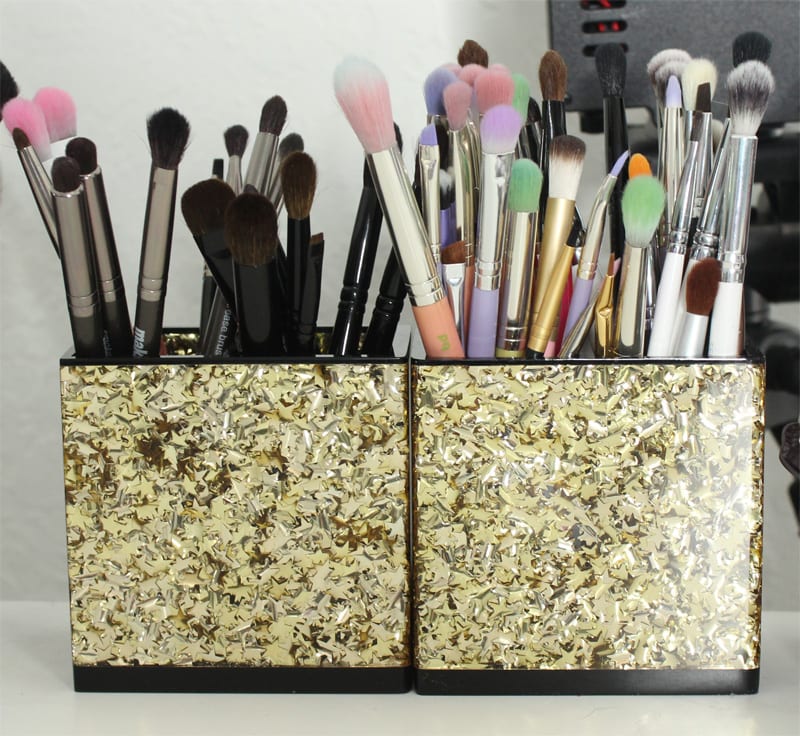 4. Brush Organizers – Brush Holder, Vase or Cup
In addition to buying cute brush holders (like my Sonia Kashuk ones), you can make your own with vases and decorator sand or coffee beans or decorative gems from Michael's. You can take pretty plastic bottles, cut off the tops (carefully!), and then smooth out the edges gently with an iron (see a DIY for it here). For my gold star ones, I keep the brushes I reach for the most in the left one (Makeup Geek, Wayne Goss, Sugarpill and Urban Decay). You can also add a magnetic strip to one of your brush holders to store your bobby pins on the strip.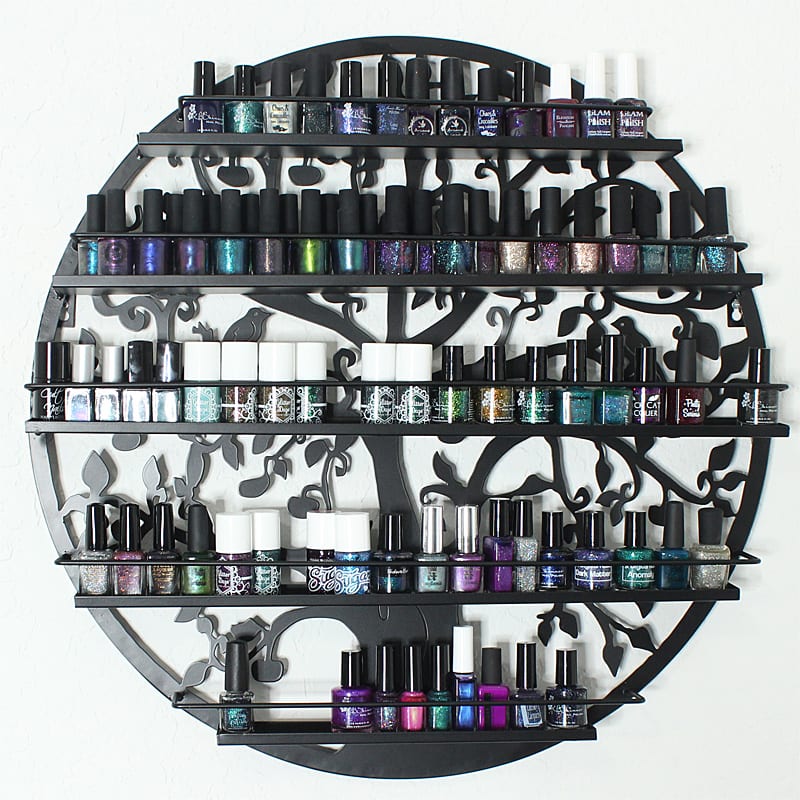 5. Wall Racks – Tree Wall Rack or Spice Rack
If you don't have a lot of space, wall racks are great. You can get cool ones like my black tree wall rack to hold nail polish or even try spice racks to hold foundations or other beauty products. I LOVE my black tree and I plan on buying one or two more of them. I think it looks really great on the wall. It was also very easy to hang up.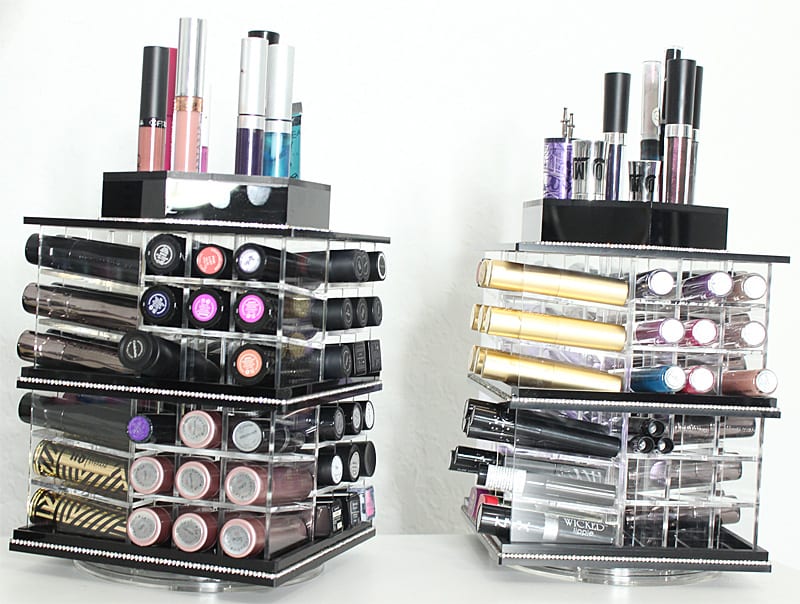 6. Lipstick Organizers – Spinning Lipstick Tower or Acrylic Lipstick Holder
I have several of the acrylic lipstick organizers which hold 24 lipsticks each and I just recently bought 2 spinning lipstick towers that hold 81 lipsticks each. I LOVE these spinning lipstick towers and they fit nicely on my desk and save a lot of space. They don't work well with longer lipsticks, but more 'normal' sized ones like Urban Decay or Too Faced fit just fine. For slimline lipsticks like the ones offered by Silk Naturals, Geek Chic or Rituel de Fille, you can fit 3 into 1 hole.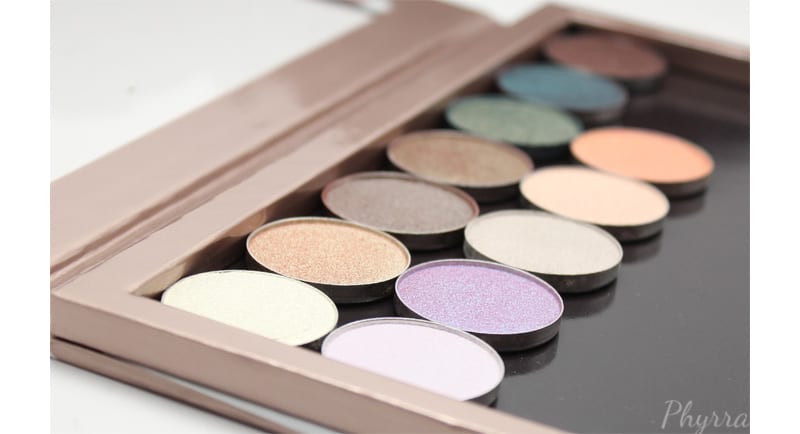 7. More Eyeshadow & Blush Organization – Z-Palettes or NARS Pro Palettes
You can buy eyeshadow, blush & highlighter refills and put them into z-palettes. Or you can depot products you already own. I honestly feel like z-palettes are the ultimate organizers because you can fill them with everything. I love mine and I've been using them for years. I love them for my Makeup Geek and Anastasia Beverly Hills eyeshadow singles.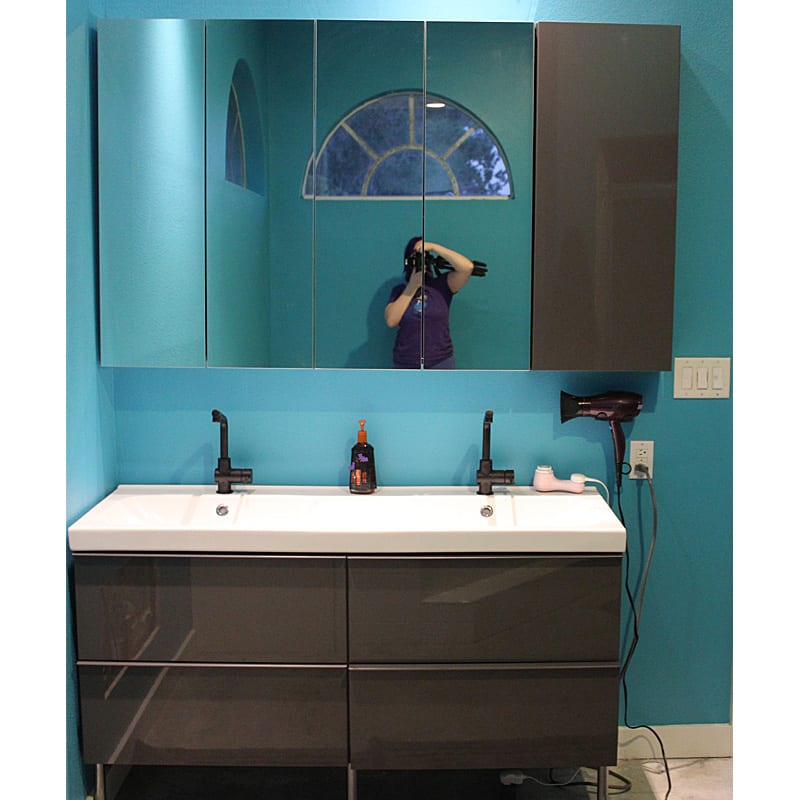 8. Hairdryer Holster – Wall Mount Holster
While I think I bought my wall mount holster on Hautelook, you can find all different styles on Amazon. I love mine and it's perfect for keeping my blow dryer out of the way until I need it. You can get holsters that have flat iron or curling iron spots too. If you have doors instead of drawers like I have under my sink, you can use command hooks attached to the door to store a curling iron or blow dryer instead.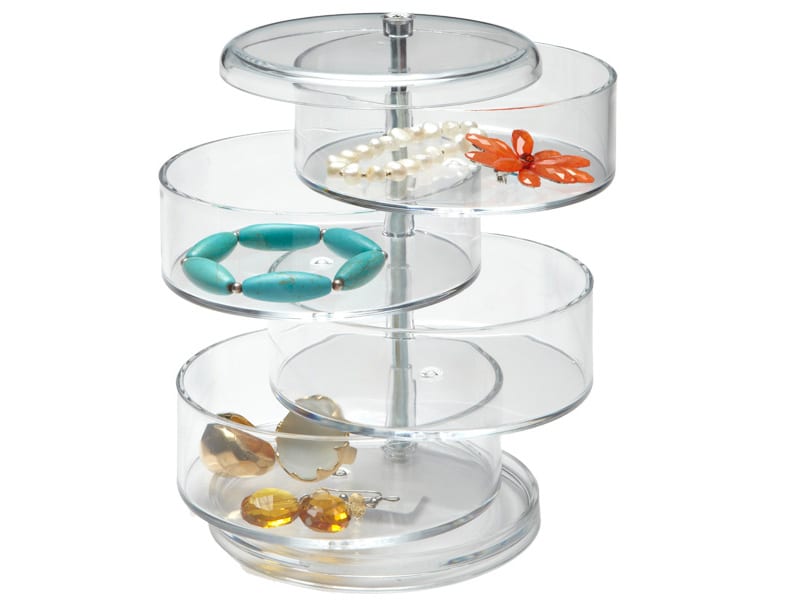 9. Pony Tail Holders & Cotton Balls – 4 Section Acrylic Organizer
So I actually use this for bobby pins, pony tail holders, cotton balls and q-tips. It's perfect for holding little things like that without taking up much space in my bathroom. It sits on the far left side of my sink. You could also use this for jewelry.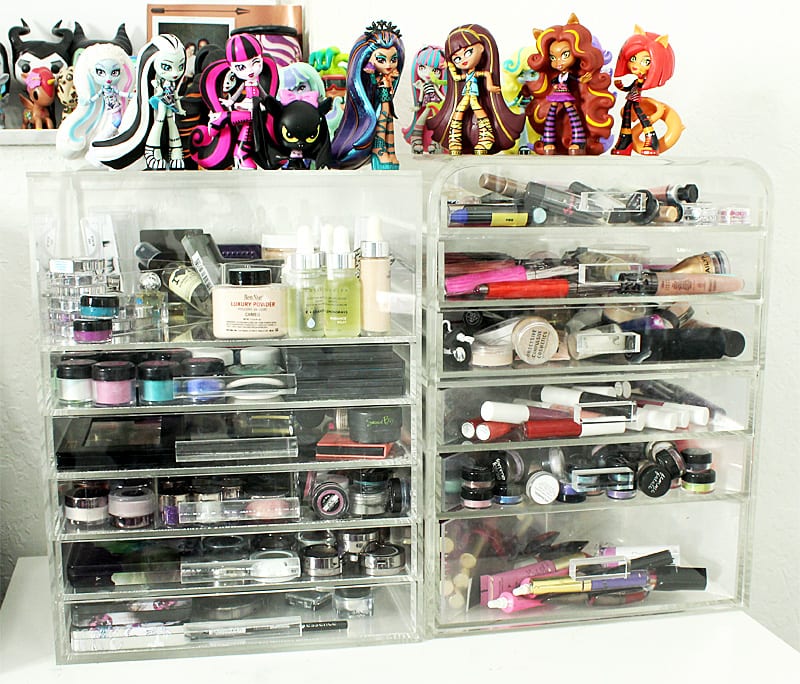 10. Big Acrylic Organizers – Sherrieblossom ICEbox, eDiva Princess, MelodySusie, and Muji
I've got a lot of different ones. The Sherrieblossom Icebox Skinny is what I keep a lot of my Urban Decay, Sugarpill and Makeup Geek eyeshadows in. The eDiva Princess has a lot of things like my OCC RTWs. And yes, my awesome Monster High Vinyl collection is on top of the large ones. Between the ICEbox and the eDiva, I like the drawers better on the ICEbox, but both hold a good amount of pigments and other products.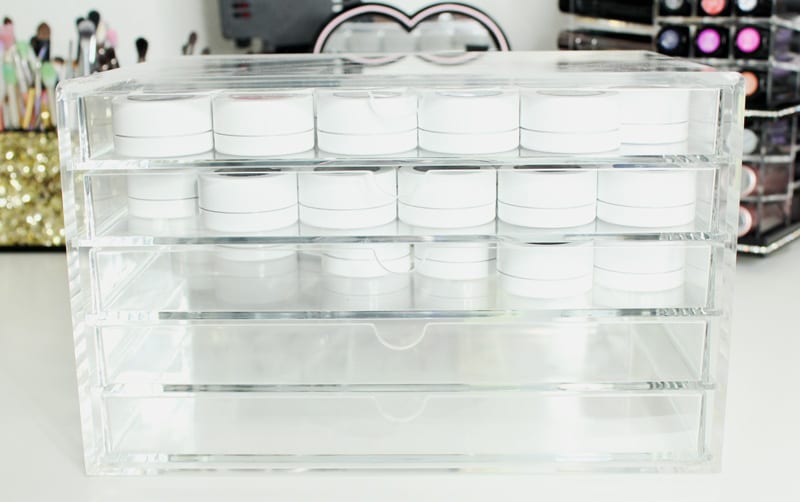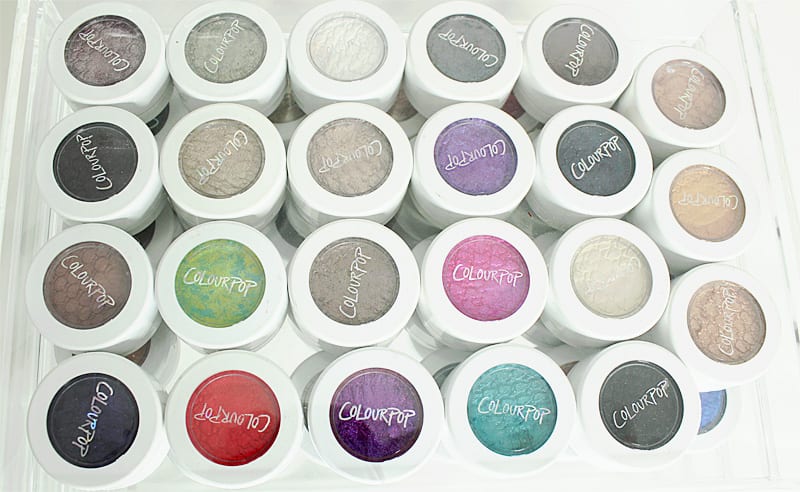 The Muji I bought for my Colour Pop collection.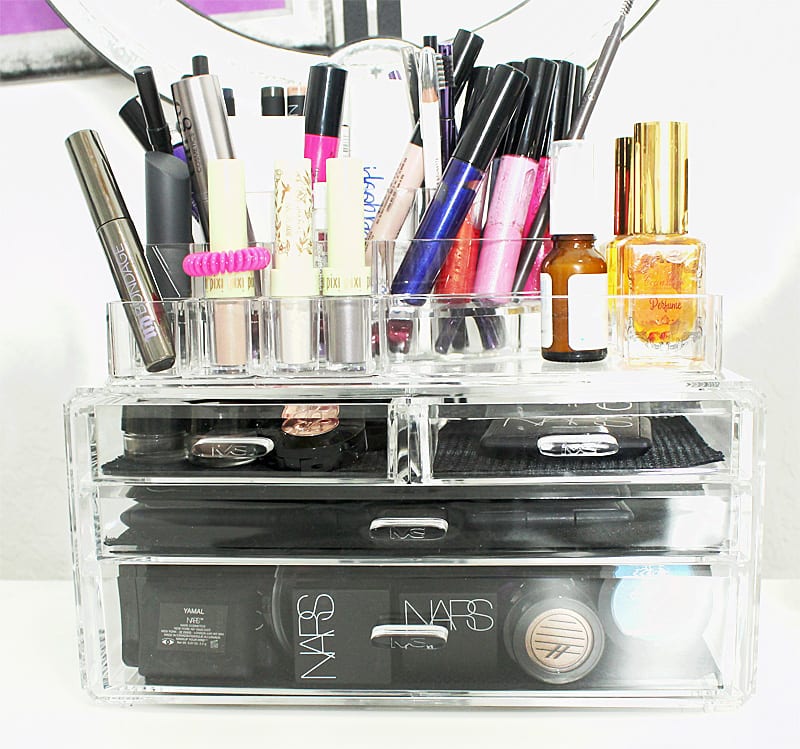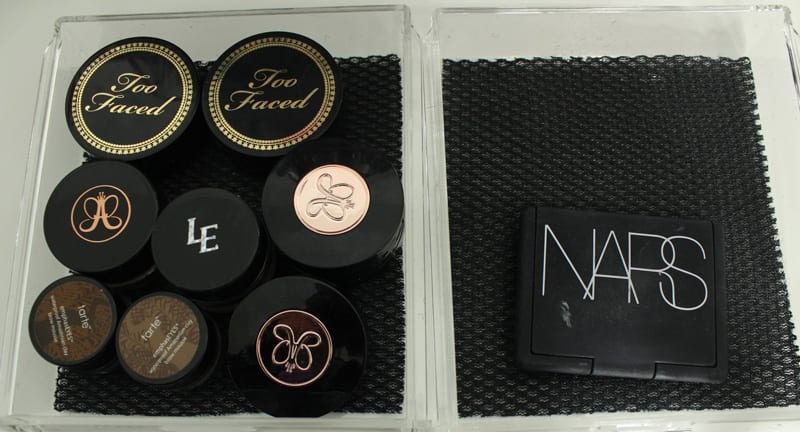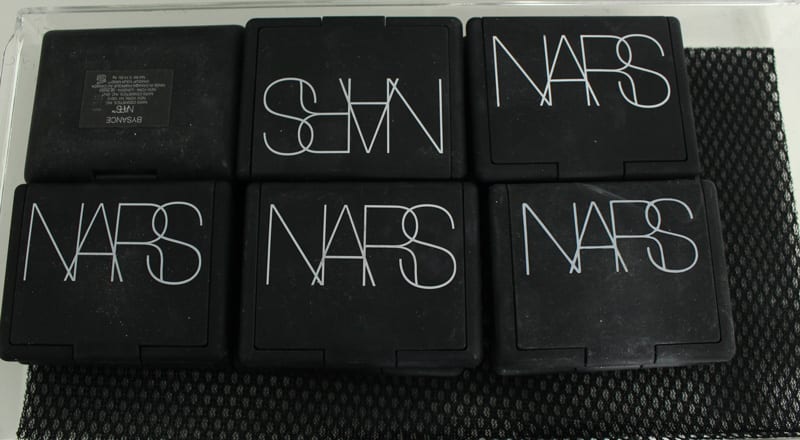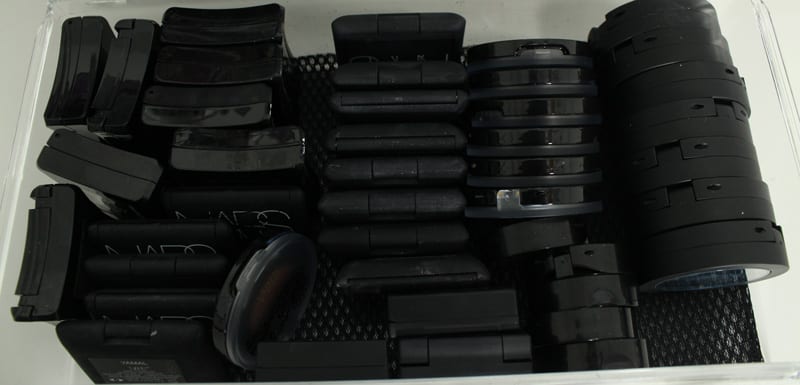 The MelodySusie holds my NARS eyeshadow duos, NARS singles, Ardency Inn eyeshadows and Kat Von D Metal Crush eyeshadows. I feel like the MelodySusie is the best budget friendly option and is a good size for a lot of people.

Looking for more? Check out

What are your organization hacks? Share your favorites below!

[inlinkz_linkup id=606467 mode=1]