Hi there! Today I've got 3 new Urban Decay Lip Junkie Lipglosses for you – Trashed, Obsessed, and Flushed.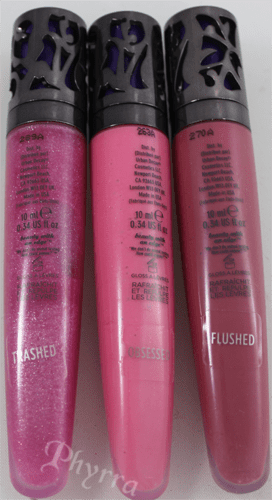 The Website Says
Get hooked on shine, without the sticky hangover. Lip Junkie features a soft, luxe texture, stay-put shades and tastes like wedding mints. Addicted yet? You want a super-shiny gloss, but can't stand the sticky texture, right? Wait till you feel the soft, cushiony texture of this gloss! Lip Junkie stays put longer than other glosses, but never feels gummy or gooey. It comes in a range of pretty amazing shades (if we do say so ourselves), and the color payout is amazing. Take your pick from sheer pretty neutrals, kick-ass brights, or glimmering near-black. And the flavor? Think yummy wedding mints… a sweet mint with a little zing that makes breath feel fresh. The range of textures and shades will hook even the most jaded junkie.
The key ingredient, Maxi-Lip™, plumps lips an average of 40% when used daily for a month. (Lip Junkie uses non-irritant plumpers, unlike other glosses that use stinging ingredients to inflame your lips.) The Maxi-Lip actually helps your lips become better defined, super-hydrated, and full. And the flavor? Think yummy wedding mints: a sweet vanilla mint with a little zing that makes breath feel fresh.
Price
$19 for Fill Weight: 10ml e 0.34 US fl oz

To me, Trashed looks like a soft pink with multi-colored sparkles. Obsessed looks like a creamy pink with tiny pink glimmers. Flushed looks like a creamy pink with brown undertones. I swatched them on my hand heavily so that you could see the differences in the shades.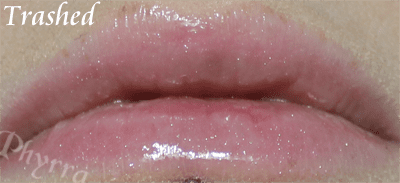 Trashed looks pretty sheer on my lips, but it's great layered over a lip pencil or lipstick.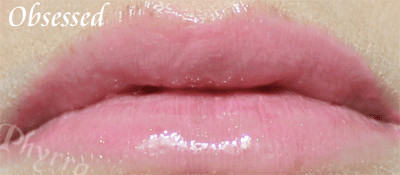 Obsessed has more pigmentation on my lips than Trashed.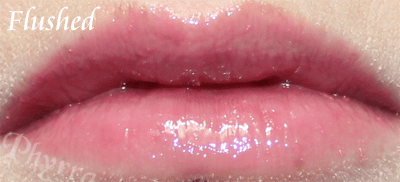 Flushed is definitely the deepest of the three.
Surprisingly, or perhaps not, I like Trashed the best. I tend to favor the sparkly shades in the Lip Junkie glosses. I feel like Obsessed accentuates the lines in my lips, but Trashed and Flush do not. I really like the fact that the gloss is slick, not sticky, and very moisturizing.
What do you think of the new colors from Urban Decay? Which one do you like best?
Products sent for consideration. All opinions are my own.