Urban Decay Aphrodisiac Palette Review, Swatches, Demo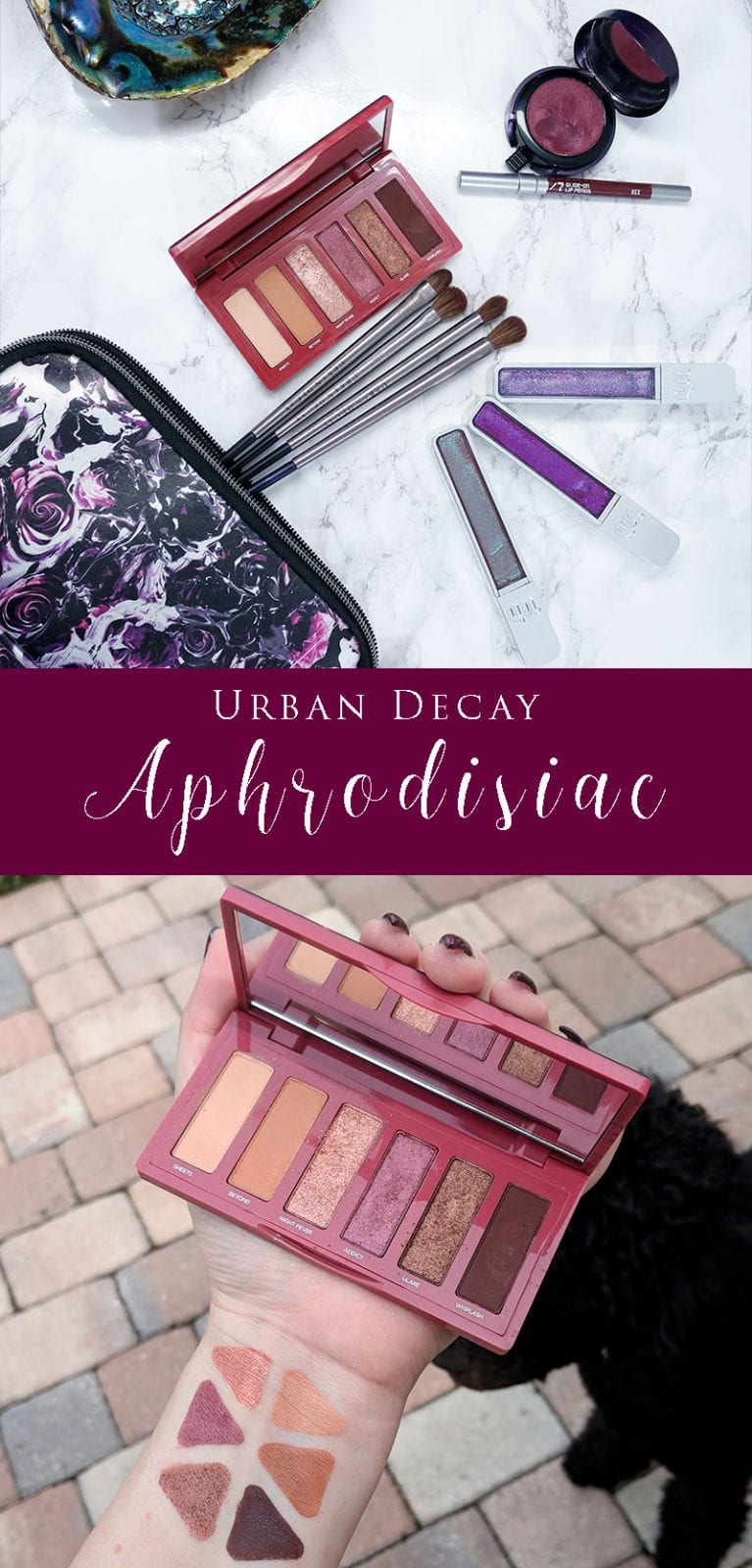 Urban Decay Aphrodisiac Palette
Today I'm excited to be sharing my Urban Decay Aphrodisiac Palette Review, Swatches and Demo with you. Urban Decay sent me this palette on Wednesday and I had the chance to play with the palette first. Then I shot the demo, swatches etc and even a tutorial for you! See the Aphrodisiac Tutorial.
Click Here to Buy the Palette!
About the Urban Decay Aphrodisiac Palette
Here's what Urban Decay has to say about the UD Aphrodisiac Palette:
Channel divine feminine energy with our latest crush, Aphrodisiac Eyeshadow Palette. This goddess-worthy lineup is romantic rose-gold dimension, whether it's a go-to neutral look or sultry smoky eyes. Aphrodisiac Eyeshadow Palette has six seductive shadows featuring shimmering metallics, deep plums and the warmest nudes. It's an absolutely ambrosial mix of mattes and shimmers that creates irresistible chemistry. We're swooning over shade Addict—a deep magenta shimmer that is perfect for creating wine-stained smoky eyes. Ultra-compact, this slim palette tucks into any bag, so you can take your Aphrodisiac on the go. Blooming with rose petal-inspired swirls, Aphrodisiac will have you feeling fall vibes in the perfect shadows for the season. Since you deserve serious staying power and shadow that doesn't flake or fade out on you, every shade in Aphrodisiac is made from our mind-blowing formula that gives each shade its velvety texture, blendability and rich color that lasts.
Urban Decay Aphrodisiac Palette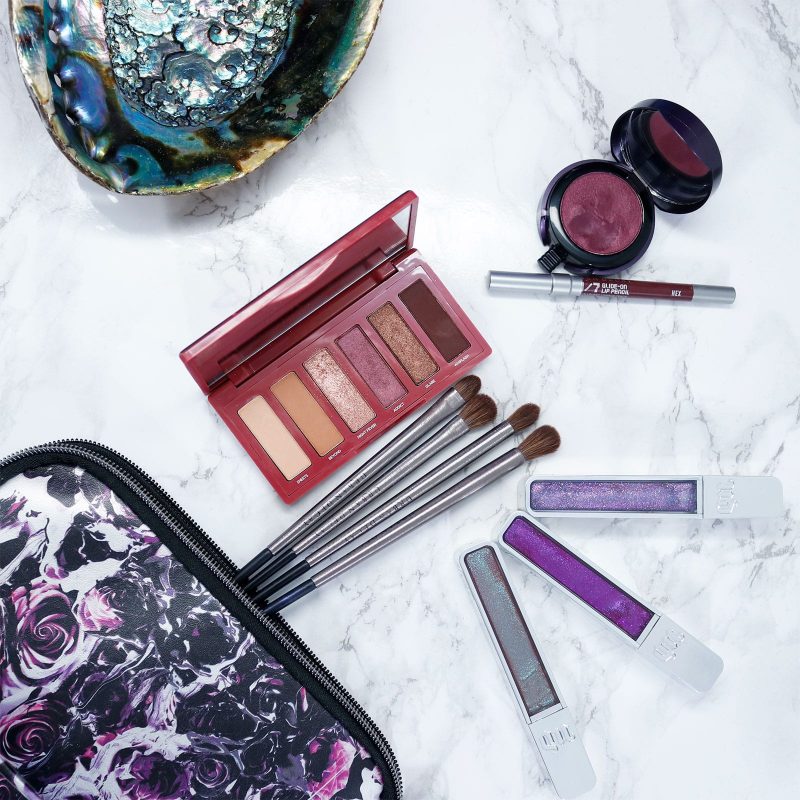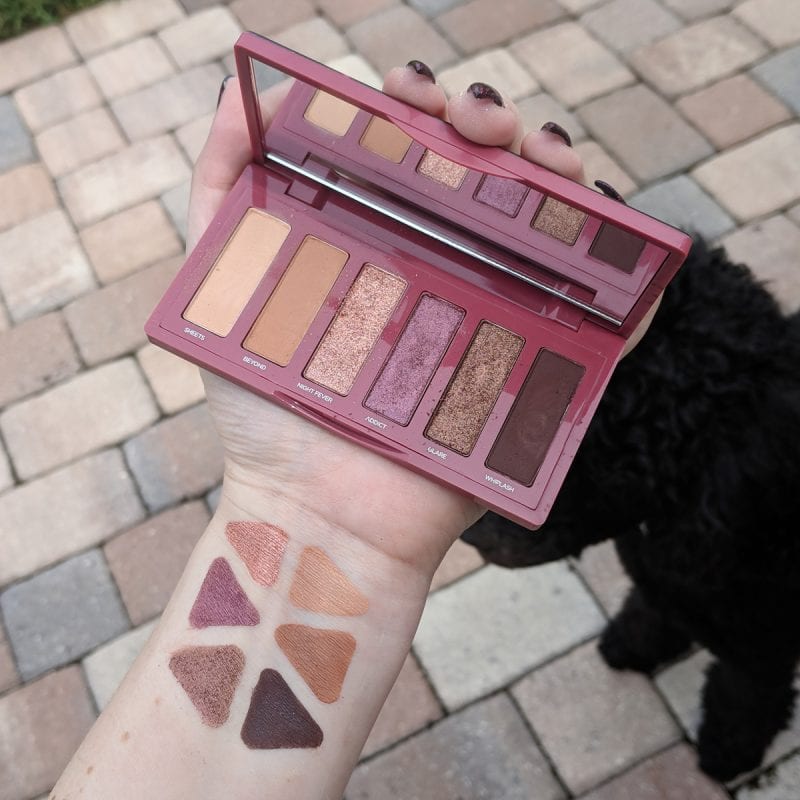 I love the shot of the swatches and palette with Nyx in the background. She likes the UD Aphrodisiac palette too!
Urban Decay Aphrodisiac Palette Swatches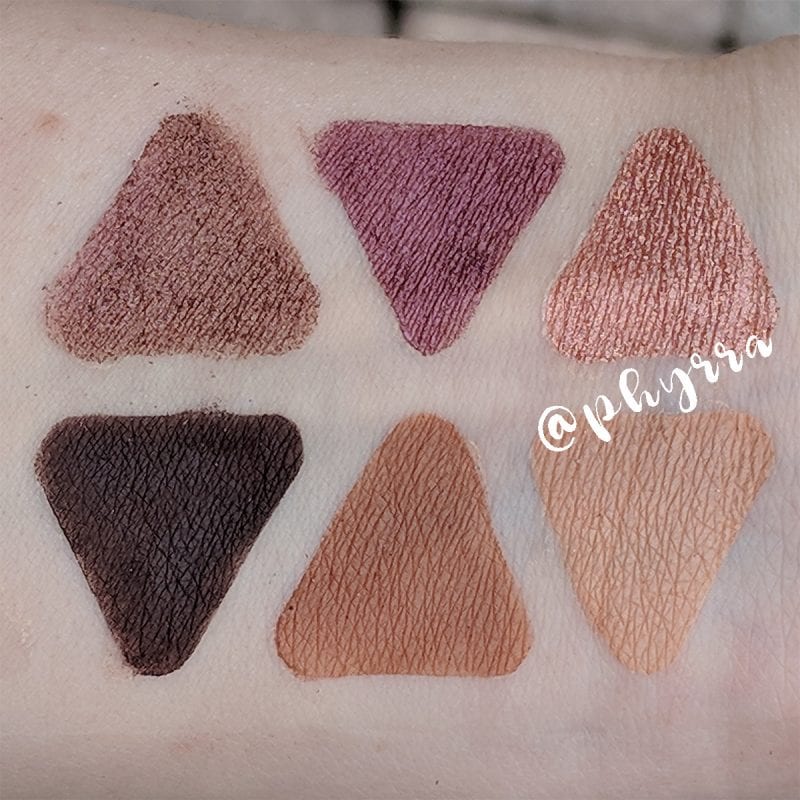 Sheets – warm nude matte. Sheets appears to be a light warm beige matte with peach undertones.
Beyond – matte terra-cotta. Beyond is a light warm peachy brown matte.
Whiplash – deep reddish-brown matte. Whiplash is a dark brown with red undertones matte.
Night Fever – soft rose gold metallic. Night Fever is the star of the palette! It's a metallic rose gold that has peach, pink and gold tones to it.
Addict – deep magenta shimmer. Addict is a deep burgundy wine satin to me.
Glare – metallic brown with gold shimmer. Glare looks like a metallic bronzey brown with gold shimmer and hints of plum undertone to me.
You can see the UD Aphrodisiac palette swatches in action in the video. I talk about the pigmentation and blendability of each shade, too. The colors swatch beautifully, but they look a little boring initially. Once you put them on the eyes they really look gorgeous.
Urban Decay Aphrodisiac Palette Look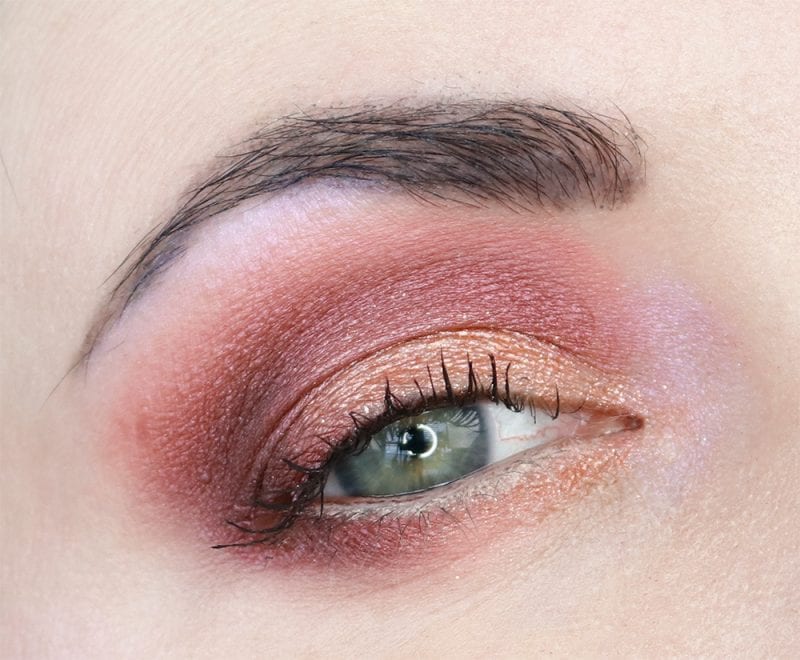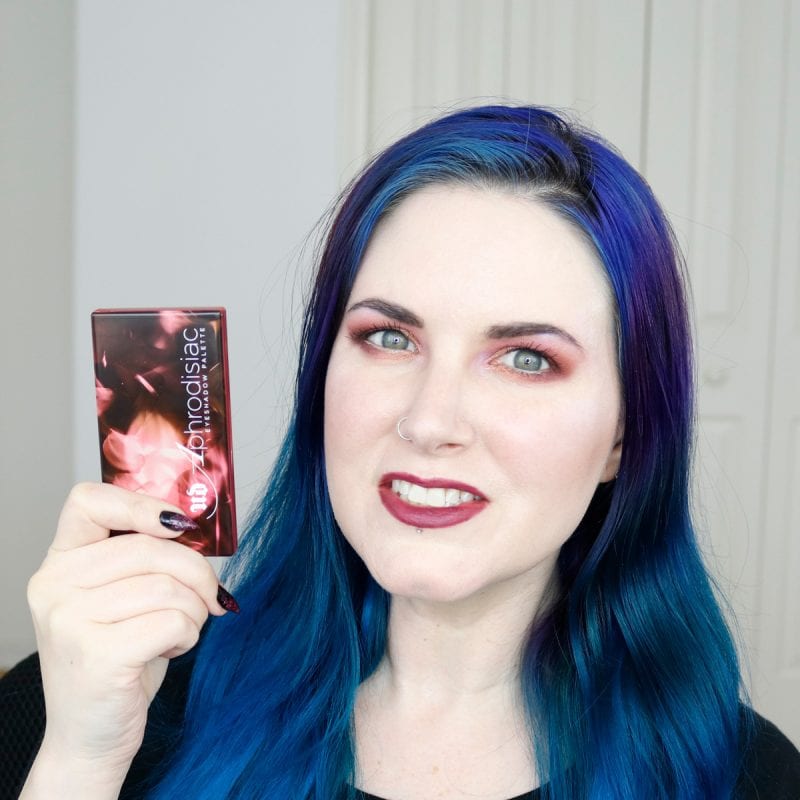 Urban Decay Aphrodisiac Palette Review, Swatches, Demo Video
I hope you loved my Urban Decay Aphrodisiac palette review, swatches, demo video. Did you like the first look I put together with this palette? Let me know if you want to see more tutorials for inspiration with it.
If you ask me, Night Fever and Addict are the stars of this palette. I think Glare is boring. Sheets, Beyond and Whiplash remind me of the Urban Decay Naked Heat or Petite Heat palettes. Those shades would fit right into either of the Heat palettes.
The biggest reason I love the Urban Decay Aphrodisiac palette is that every single color in this palette makes my blue-green eyes pop. It really intensifies the blue hues. These shades are beautifully coordinated to work together. I find them flattering on my pale skin.
I hope that Urban Decay decides to do more of these mini curated palettes. I would love to design one myself!
The Urban Decay Aphrodisiac Eyeshadow Palette will launch exclusively at Ulta on August 5 and at UrbanDecay.com on August 27.
Click Here to Buy the UD Aphrodisiac Palette!
What do you think of the new Urban Decay Aphrodisiac palette? Will you be picking it up?