Today I'm sharing a Sugarpill Supercharged Candy Crush Look from my friend Tattiana. She loves Sugarpill and came up with this super gorgeous, glittery, winged out look.
Tattiana and I share a great love of makeup for many brand including Sugarpill, Darling Girl and Notoriously Morbid. I really love this look she put together!
Sugarpill Supercharged Candy Crush Look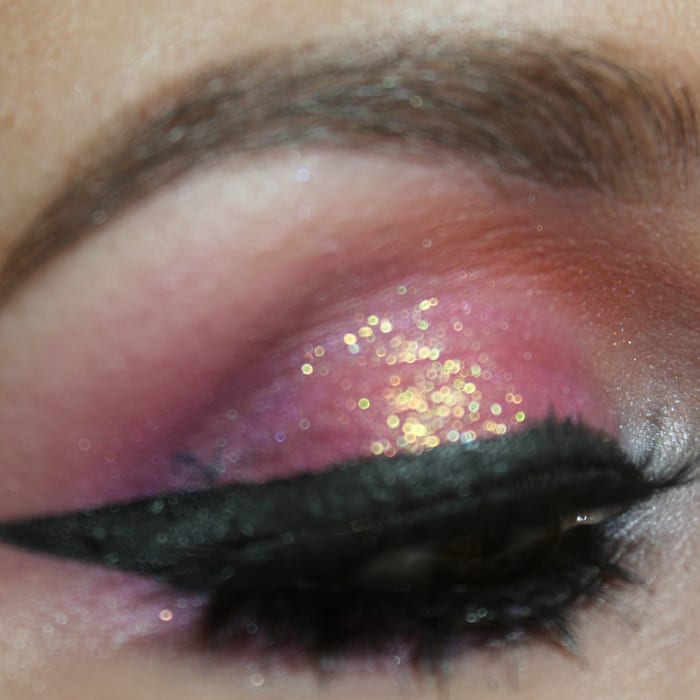 This is blurred to show you the pretty glitter.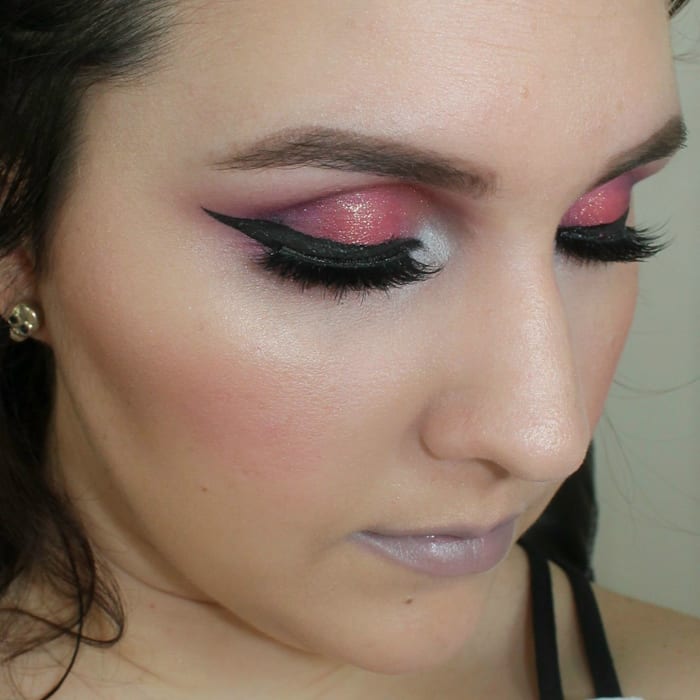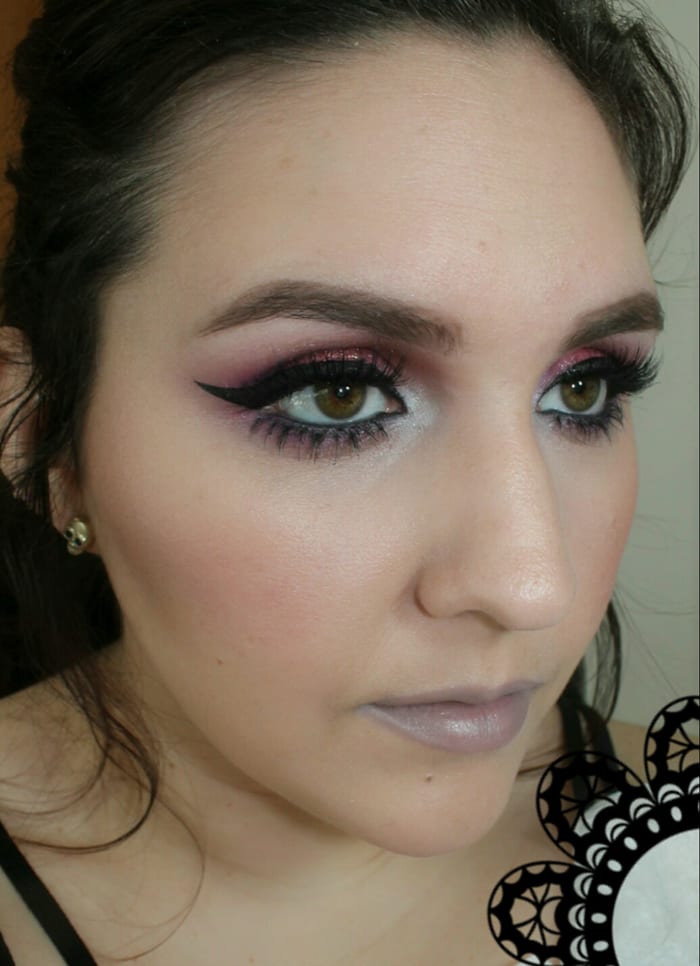 Face:
Becca Shimmering Skin Perfector in Pearl as primer
Physician's Formula Argan Wear BB Cream
Physician's Formula Argan Wear blush (the pink one)
NYX Taupe blush for contour
Becca Shimmering Skin Perfector Pressed in Moonstone to highlight
NYX HD Concealer
NYX Dewy Finish setting spray to set
( I don't usually wear any powder)
Eyes:
NYX Eyeshadow Base- white
Milani Shadow Eyez in Black Ink for the waterline
Sugarpill Dollipop and Flamepoint for outer and inner crease
Sugarpill Hotsy Totsy on lid
Sugarpill Poison Plum and Frostine for the lower lash line
Sugarpill Candy Crush in the inner corners
Sugarpill Supercharged on the center of the lid applied over Darling Girl Glitter Glue
NYX black liquid liner
Jordana Best Lash Extreme mascara on top and bottom lashes
House of Lashes Noir Fairy lashes on top lashes, Precious on bottom lashes
brows were filled with Anastasia Brow Wiz in Brunette
Lips:
OCC Sebastian mixed with a tiny bit of Rollergirl
Tattiana is very active on Instagram.
Last Updated on