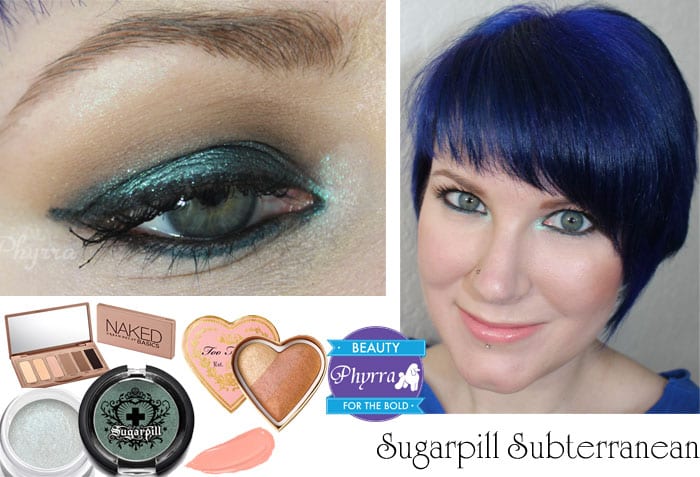 This is a look that I did this past Saturday when I went to roleplay with friends. We were playing Buffy the Vampire Slayer. It's a really fun system and it uses D10s and Drama Points to keep your characters alive. One of my friends played the Slayer, of course, while the rest of our characters varied from witches to werewolves. It was a lot of fun!
Pr + purchased by me.
Sugarpill Subterranean Look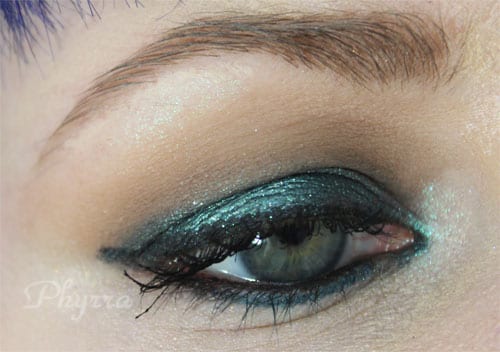 This is really a super easy look to recreate.
Apply eyeshadow primer
Apply Walk of Shame to the browbone and crease
Apply Naked 2 to the crease, blending upwards
Apply Pixie Epoxy to the lid
Apply Subterranean onto the lid
Line the upper lash line with Blackout, winging it into a cat eye, and line the outer corner of the lower lash line, then the waterline
Line the inner lower lash line with Siahi
Highlight at the inner corner and under the brows with Lumi
Add mascara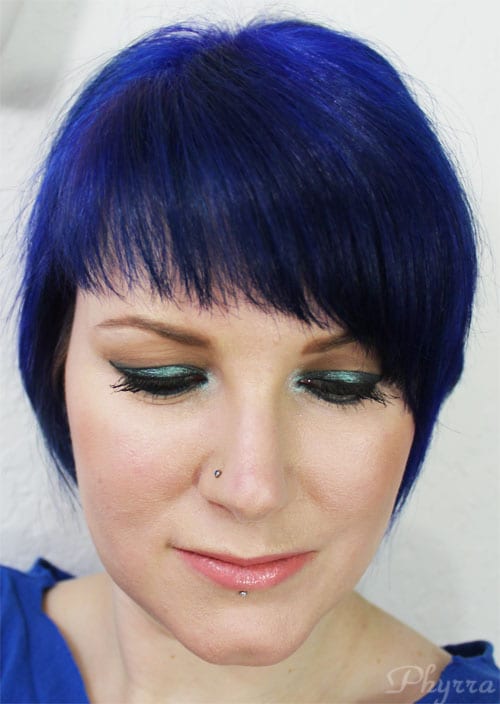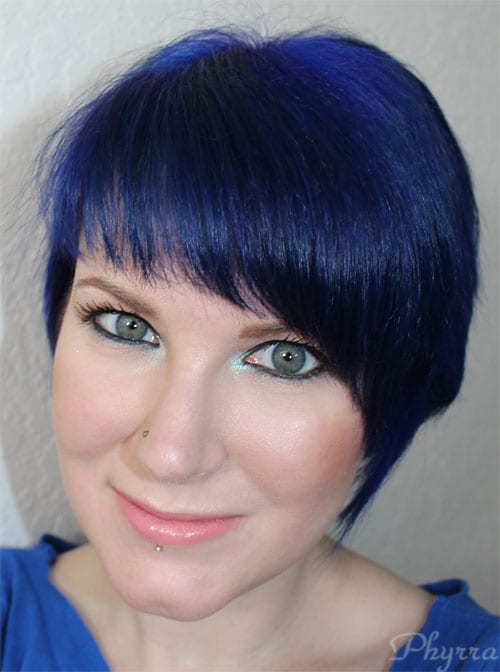 Eyes
Too Faced Shadow Insurance
Urban Decay Walk of Shame – browbone and crease
Urban Decay Naked 2 – crease
Fyrinnae Pixie Epoxy – lid
Sugarpill Subterranean – lid
Sugarpill Lumi – under brows and at inner corner of eyes
BFTE Blackout gel liner – upper lash line and outer lower lash line and waterline
MAC Siahi gel liner (try BFTE Peacock for a CF alternative) – inner lowr lash line
Too Faced Better Than Sex Mascara
Face
Maskcara HAC foundation in Light
Silk Naturals Flattery Illuminating Powder
Too Faced Peach Beach blush
Lips
How do you feel about Subterranean? It's such a gorgeous, unusual shade to me!