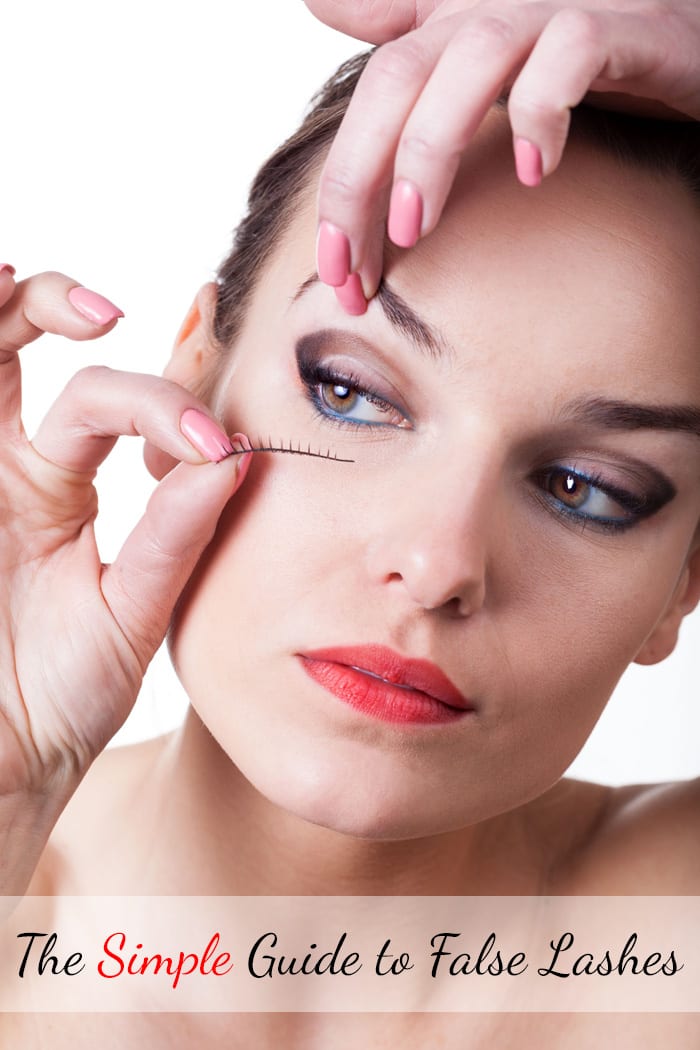 If you hate mascaras, then you must try false lashes. I've created the simple guide to false lashes to share with you. I'm slowly getting better with falsies and here are some of my favorite brands, tips and tricks. False lashes (aka falsies) come in many shapes and sizes. Long, short, full, demi, glittery, rainbow and individual lashes are all available. You can find some that will work for you. If you have hooded eyes like I do, false lashes are a great way to help open up your eyes. Make sure you check out my hooded eye makeup tips.
The Simple Guide to False Lashes
LASHES
Sugarpill False Lashes
I LOVE my Sugarpill lashes. The prettiest ones to me are Toxic, Stormy, Sinnocent, angel Baby, Porcelain and Precious. However, Sugarpill does not disappoint! If you see a pair you like, snatch them up!
Ardell False Lashes
Ardell makes a great variety of false lashes and I recently discovered that they sell them in packs of 4 to 6 sets on Amazon. The Spiky Lashes are my current favorites and before that I loved the demi wispies.
Makeup Geek False Lashes
Makeup Geek is a great place to get Sugarpill, Red Cherry, and Ardell lashes, as well as Duo lash glue. MUG gives great customer service and ships internationally.
Urban Decay Urban Lashes
Urban Decay has several different lashes available, from demis to full. See them here.
Nyx False Lashes
Nyx makes a wide variety of lashes and you can find them at Ulta or online at Nyx's website.
ADHESIVES
Fantabulash Lash Tape
I'm allergic to lash glue (developed the allergy a few years ago), so this is the only way for me to wear falsies. I really need to buy another set of tape sometime soon.
Duo Eyelash Adhesive
This is a waterproof false-lash adhesive. If you are not allergic, I would recommend this glue.
Nyx Latex Free Eye Lash Glue
Nyx came out with this lash glue and I haven't yet had a chance to try it. I'm definitely intrigued. I've seen mixed reviews on how well it works.
FALSE LASHES TIPS
Make sure you size your lash strips to your eye.
Trim your lash strip from the outside if you need to trim to fit your eye shape. I trim every pair of mine to make them fit, and sometimes I need to trim more. Most of the time you will need to trim.
Wrap the lashes around your finger to get the lash band to be more flexible and able to better contour to your eye shape. You're basically making a C around your finger with the lashes.
Check the size and shape of your trimmed lash strip to your eyes without any adhesive by resting the lashes on your real lashes.
Curl your real lashes before you apply the false ones.
Use Nyx Green Tea blotting paper on your lids before you apply false lashes if you have oily lids. (I just started using blotting paper in my makeup routine)
If you're using glue instead of lash tape, make sure your glue is tacky before you apply the lashes to your lash line. Wait 45 seconds for the glue to get tacky.
You can place a mirror below you, so that you're looking down into the mirror to make it easier to see what you're doing. I use this LED mirror, since I can position it below my face.
Apply the false lashes as close to your real lash line as possible, not on the lid. I also pinch my real lashes and false lashes together.
I gently use my lash curler to make sure my real lashes are blended in with the false ones. Here's my new cageless curler that I'm in love with.
If you need to, use a light coat of mascara to help your real lashes blend with the false ones.
Always apply liner after you apply your false lashes, never before. I prefer a black gel like NARS Eye Paint in Black Valley. Use the liner (or a matte black shadow like Sugarpill Bulletproof or Makeup Geek Corrupt to fill in any gaps between your lashes and falsies.
If treated gently, lashes are reusable 3 to 5 times.
False lashes are not waterproof. It's not a good idea to get them wet. Skip the hot tub.
TO REMOVE LASHES
Take a q-tip and use Paula's Choice Gentle Touch Makeup Remover along the false lash strip. You don't want to use an oil-based remover if you plan on reusing the lashes.
Gently lift from the center of the lashes.
Use another q-tip soaked in makeup remover to remove the glue or eyelash tape.
After your lashes are off, then you can take off the rest of your makeup.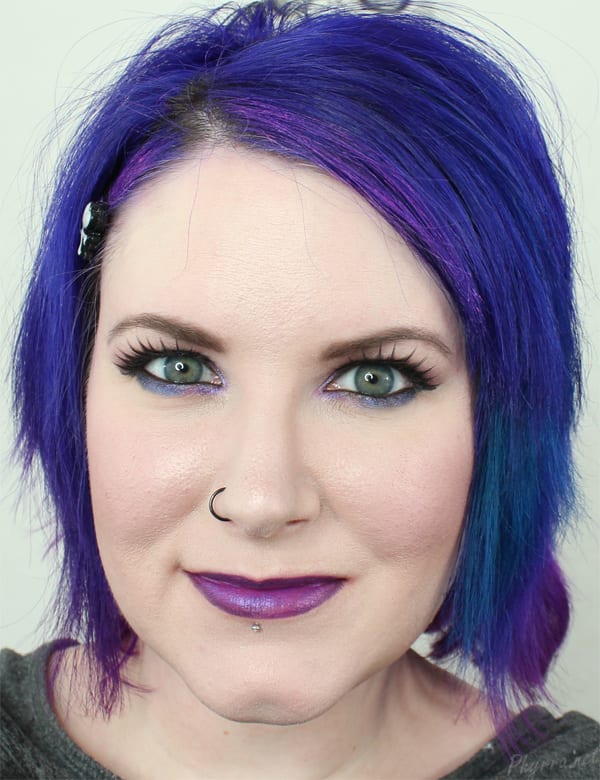 If you're intimidated by lashes, start with demi lashes (half lashes) or individual lashes. The best tip that I've ever learned about false lashes was from my friend Melissa. She cuts her lashes in half and then applies them one half at a time. Other people recommend cutting them into thirds. You definitely want to choose thin lash strips (or invisible ones if possible) over thicker ones. The thicker the strips are, the heavier they will be on the lid. Use black gel liner after you apply the lashes to help them seamlessly blend.
What are your tips for false lashes? Do you wear them daily or do you just indulge for special events?