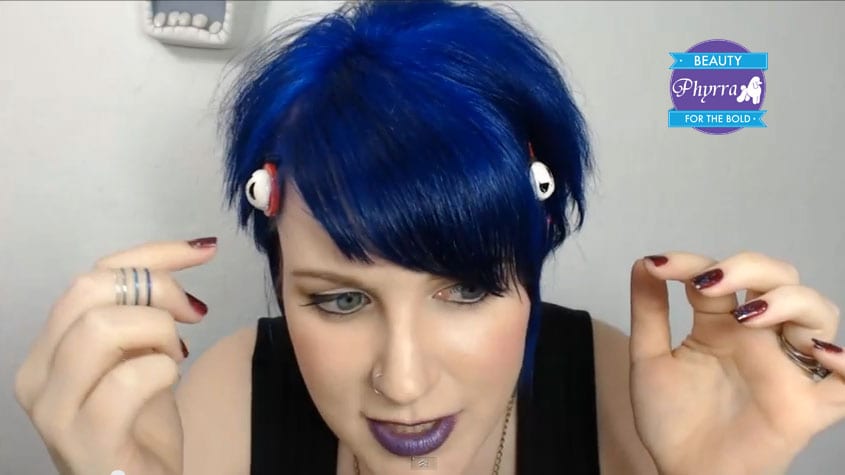 Hi guys! So I wanted to share my new hair with you! My friend sent me Special Effects Blue Mayhem hair dye to try out and I'm VERY impressed! It's a stunning color. I also used my new vegan Pretty Little Elixir Hair Masque, when I dyed.
Pr + purchased by me.

Give this video a thumbs up, share and subscribe!
Here are the steps that I took (you can reference all products in my Beginner's Guide to Brightly Colored Hair)
2 days before bleaching and dyeing I used a clarifying shampoo to remove any buildup. Then I used PLE hair masque to moisturize for 20 minutes.
I bleached my new growth only, leaving the rest of my hair (which was Manic Panic Shocking Blue and Atomic Turquoise) as it was.
I rinsed out the bleach and applied SFX Blue Mayhem and covered my hair in a plastic cap.
I used my Laila Ali Ionic Soft Bonnet Dryer for an hour.
I rinsed until the water ran clear from the blue, which was really fast.
I washed with Cocoa Pink Princess Poo and then used Pretty Little Elixir Hair Masque again for 20 minutes.
 What do you think of Blue Mayhem? Have you tried it before? Are you excited about Pretty Little Elixir?