Sea Witch Look
Several of you asked if I had details to share on this makeup look I did the other day. I'm calling this a Sea Witch Look, I suppose. I wanted something silvery-blue-green and this is what I came up with. See my new green hair post for details about how I got this hair.
Sea Witch Eyes





Sea Witch Lips

To create my lips I started with Black Moon Myth all over.
I patted Slime and Zenith on top of Myth with my finger tips to create a golden green blue shift.
Sea Witch Look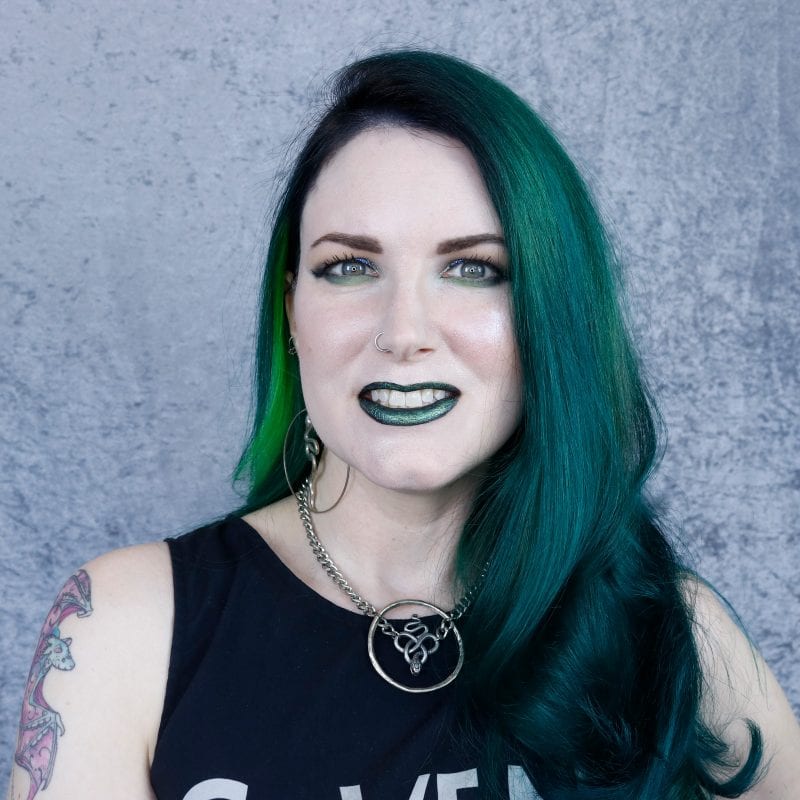 Eyes
theBalm Put a Lid on It eyeshadow primer
Lime Crime Prelude Chroma Palette (v)
Marc Jacobs Moment-O!
Makeup Geek Code Blue and Mint to Be
Eyeko Lash Alert Mascara
Urban Decay Blackout Brows (v)(PETA)
Face
Juvia's Place Tokyo Shade Stick Foundation (v)
Fenty Lavender Powder
Melt Honey Blush (v)(LB)
Rituel de Fille the Enchantress (LB)
Lips
Black Moon Cosmetics Myth (v)(LB)
Black Moon Cosmetics Zenith (v)(LB)
Black Moon Cosmetics Slime (v)(LB)
v – means vegan
LB – means Leaping Bunny
PETA – means PETA's Beauty Without Bunnies Program
Normally I use a face primer, because I feel that makes my foundation go on more smoothly and last longer. Since I did this makeup look in a hurry (about 15-20 minutes), that's one of the normal steps that I skipped. My skin doesn't look as good without it. It felt so good to have some fun color on my eyes and lips.
What do you think of my Sea Witch Look?