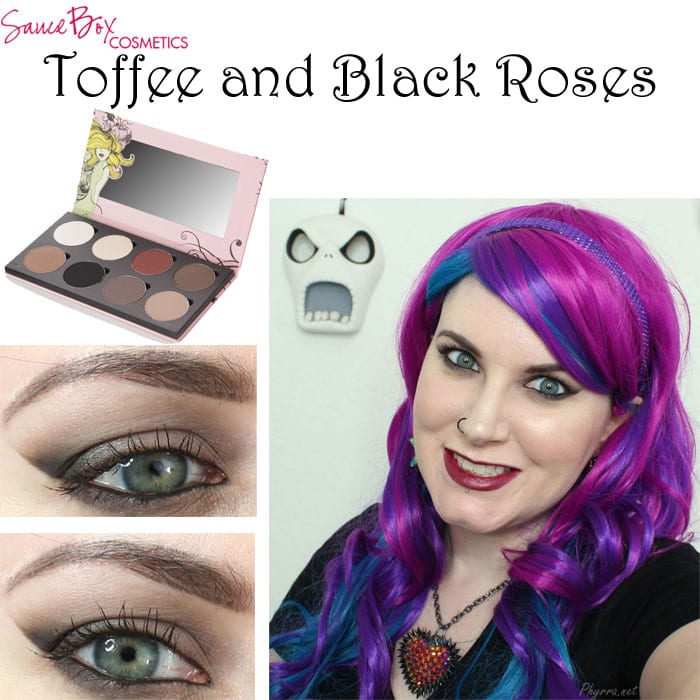 I have a cute look that I dubbed Saucebox Toffee and Black Roses to share with you today. This was a super quick and simple look. I applied eyeshadow primer and then I applied tape so that I'd have a clean outer edge. After that, I quickly layered eyeshadows. I started with a layer of Snowflake from the eyebrows to the lashline. Then I applied Almond on the lid and crease and lower lid. I lightened the inner lid and inner lower lid with Cream Dream. I deepened the outer corner of the lid and the outer crease with Toffee. I highlighted at the inner corner and under the brows with Fairylite (purchased when MAC was cruelty free). I lined the waterline with NARS Black Valley. Then I added mascara and I was done!
Saucebox Toffee and Black Roses Look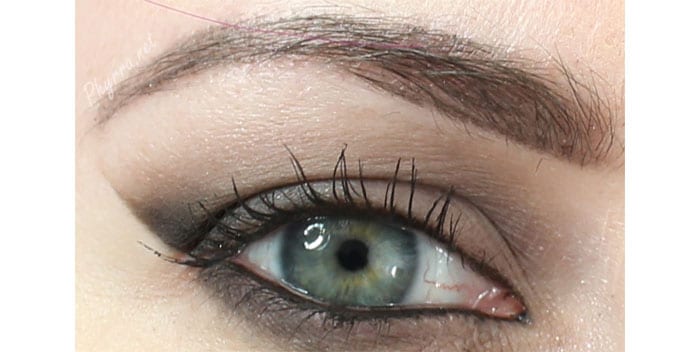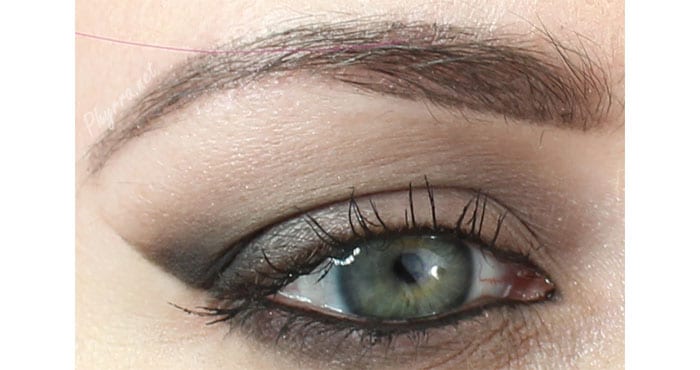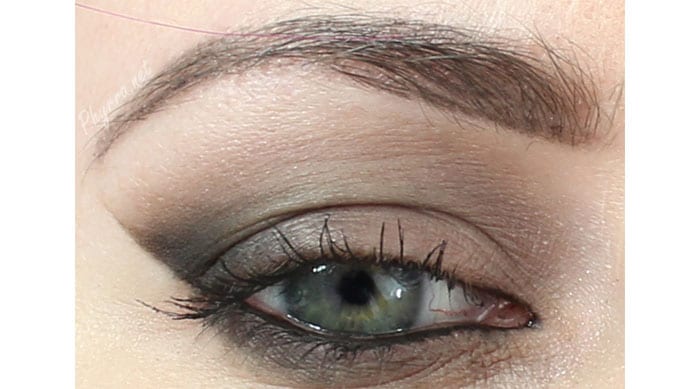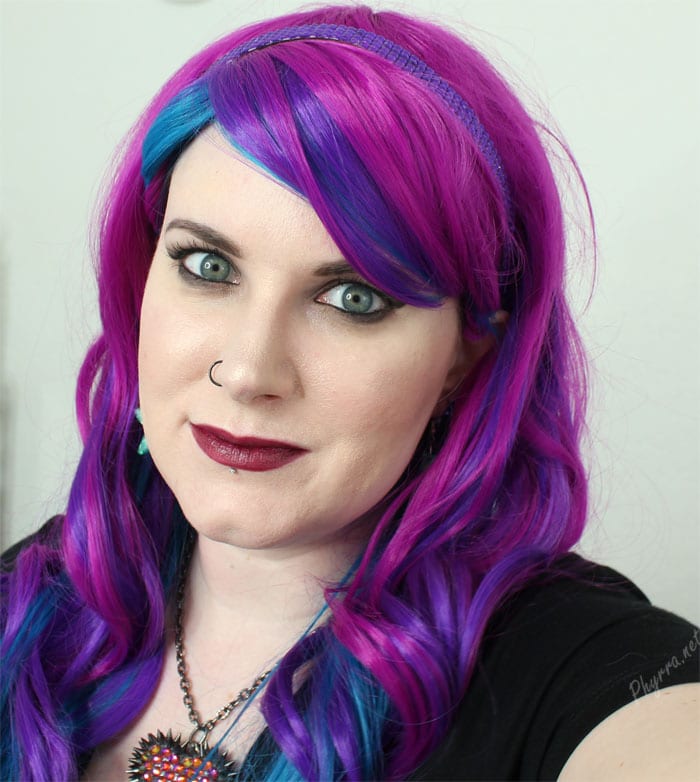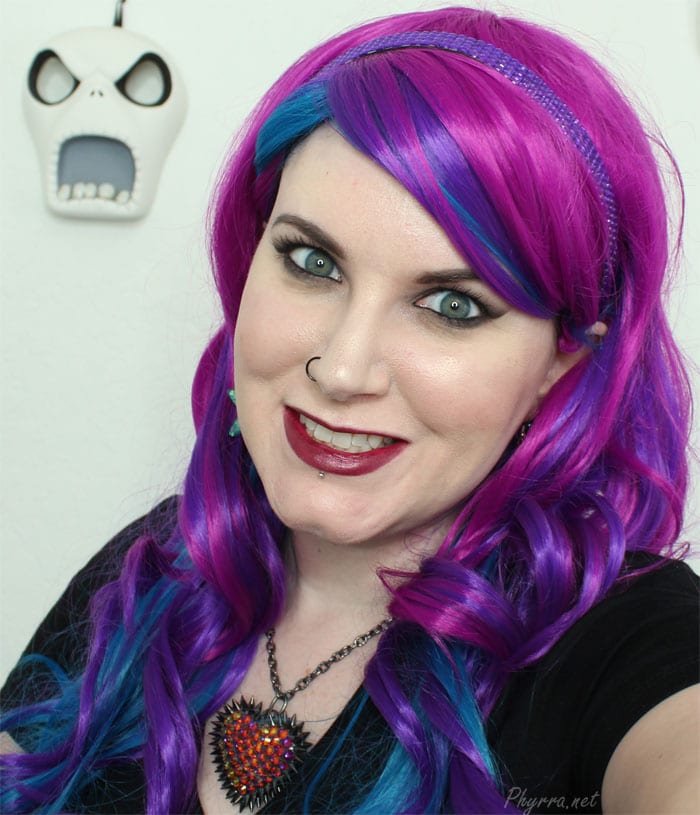 Eyes
Saucebox Snowflake – base shade
Saucebox Almond – lid and crease
Saucebox Cream Dream – inner lid
Saucebox Toffee – outer lid / liner
MAC Fairylite – highlight at inner corner and under the brows (Discontinued, try subbing Silk Naturals Cutie Pie mixed with UR Cute)
Silk Naturals Soft Black Brow Cream
NARS Eye Paint in Black Valley – waterline
Urban Decay Subversion Mascara Primer
Too Faced Better Than Sex Mascara
Face
Cover FX CC Cream in N Xtra Light
Tarina Tarantino Neapolitan Lane – blush
Pumpkin & Poppy Oak Bark Contour Powder – contour (just the cheeks)
Too Faced Candlelight Glow Duo – highlight
NARS Light Reflecting Loose Setting Powder
Lips
Performance Colors Black Rose Lipstick
Necklace
Bunny Page Spiked Heart Necklace
Wig
Gothic Lolita / Rockstar Wigs Ink Royale
I love the combination of the Cover FX CC Cream + Neapolitan Lane + Oak Bark + Candlelight Glow + the NARS powder. I feel like my skin looks as flawless on camera as it does in person. I didn't have to retouch the pictures at all.
My lips look all dry in the lip swatch because I'd just swatched several lip products before putting on that lipstick. I did exfoliate before I started the lip swatchapalooza, and of course I moisturized before and in between, but my lips still ended up with some dry patches. Boo.
Yes, I'm in love with this wig. It's amazing.
For such a simple eye look, I think it's really flattering with my eye color.
What do you think of the look? Would you wear it?

Last Updated on