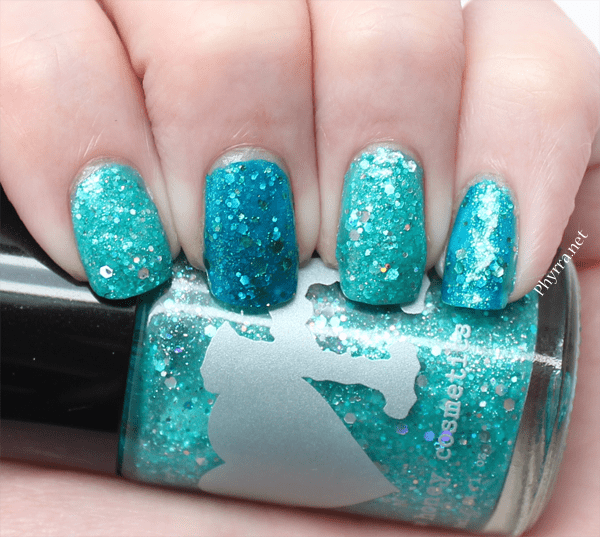 Happy Teal Thursday! Today I've got Rainbow Honey Tidal Wave and The Kraken to show you. These are both beautiful glitter polishes. I have The Kraken on my index and ring fingers, while Tidal Wave is on my middle and pinky fingers.
Rainbow Honey Tidal Wave and the Kraken
Price
$10 for 15 ml
Availability
Rainbow Honey
Tidal Wave – a murky aqua base filled with holographic glitters and the effervescent shimmer of the great Leviathan's scales.
The Kraken – a marine jelly with a blue and green glow filled with glitters, shimmer, and the sea monster's own holographic Crashing Boom Bang!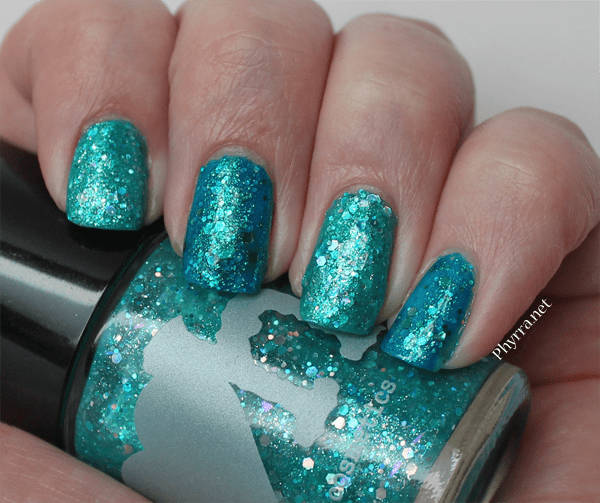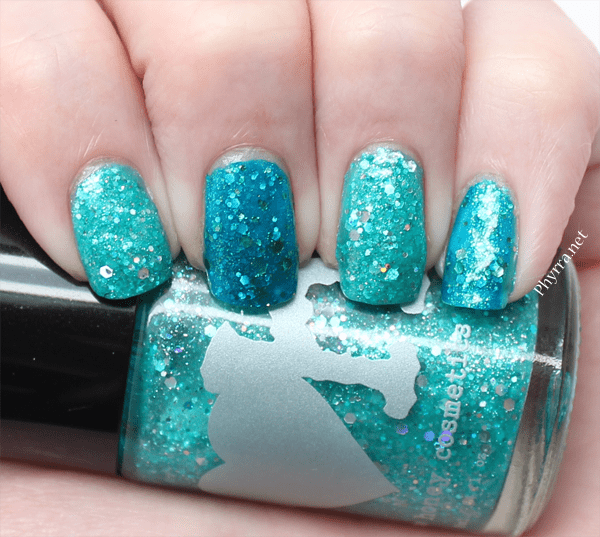 The formula on Tidal Wave was nice, though on the thick side. My bottle of The Kraken was from last year, so it was really thick and I really need to put in a drop or two of Restore to perk up the consistency. Both colors, to me, are absolutely stunning. That's why I picked them for this Teal Thursday.
Rainbow Honey is a great value for the price as you're getting 15 ml / .4 fl. oz for $10.
If you are a fan of teals and glitter, you need to check out the Rainbow Honey nail colors. They're so much fun to wear.
What's your favorite way to wear glitter? Nails, eyes or lips?
Pros
Vegan
Cruelty free
Free of Formaldehyde, Toluene, and Dibutyl Phthalate
Great value for the price
Good formula
Cons
If you don't like glitter, you won't like Tidal Wave or The Kraken