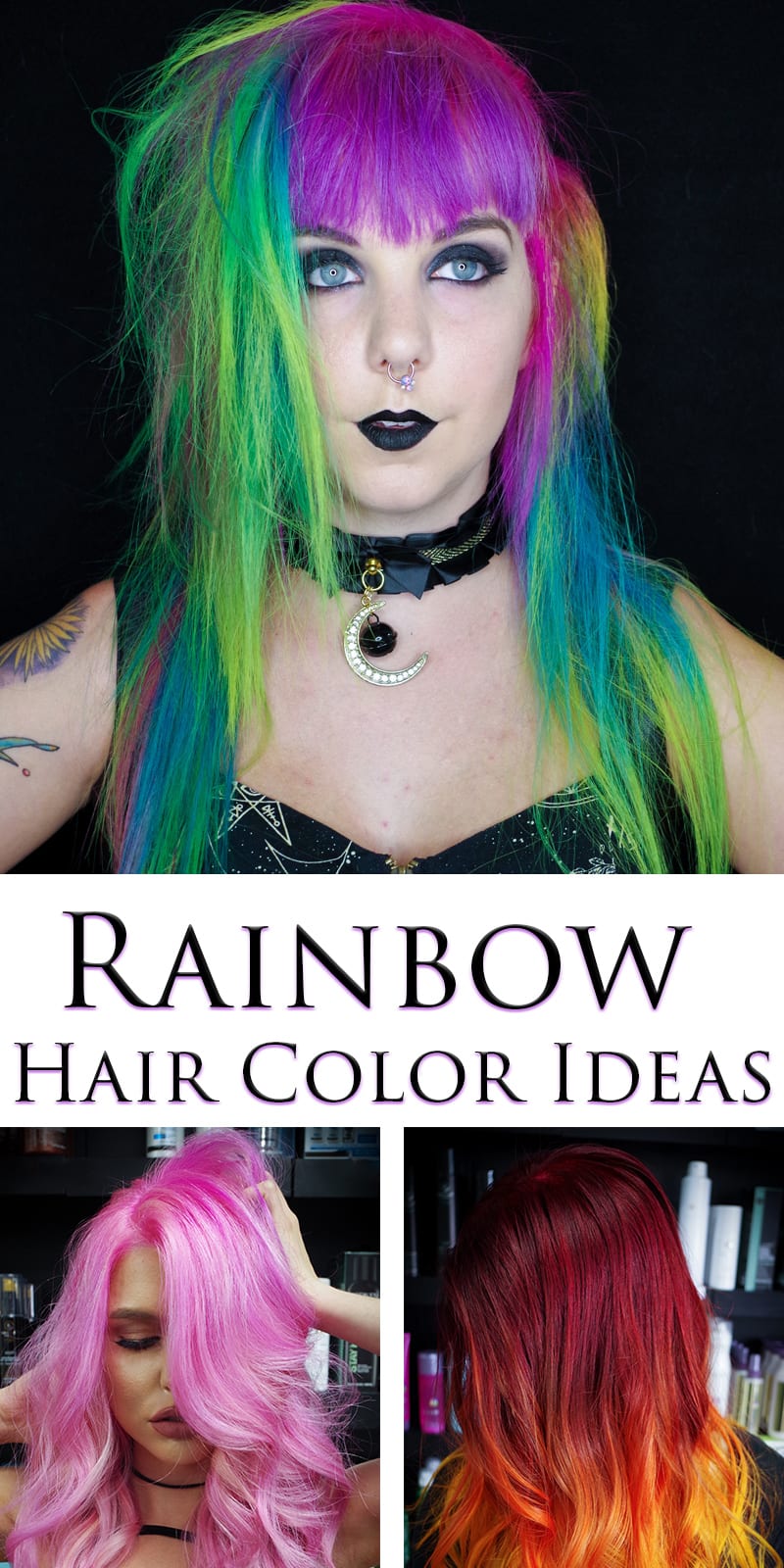 Today I've got Rainbow Hair Color Ideas with Christian to share with you! I love featuring my friend and stylist, Christian, from iStyle. You can follow Christian on Instagram to see more beautiful hair. If you're local to Tampa, you can schedule an appointment with Christian at iStyleXG at 813-949-0604. Below is the gorgeous hair that Christian wanted to share today, plus his thoughts on the colors.
Rainbow Hair Color Ideas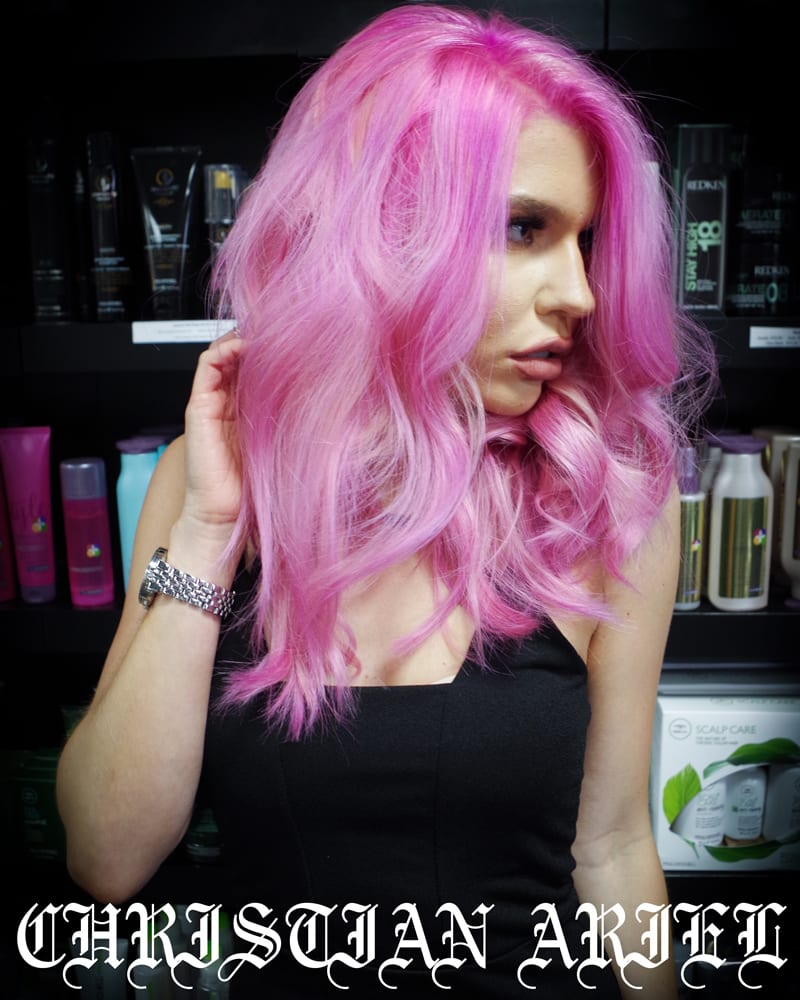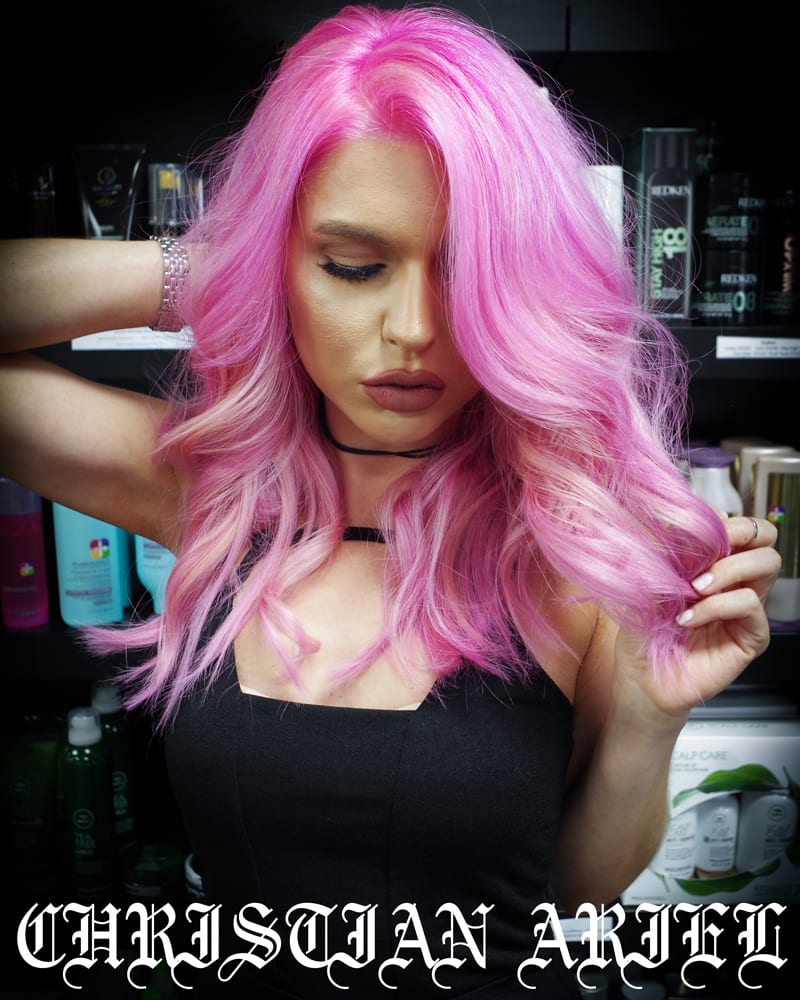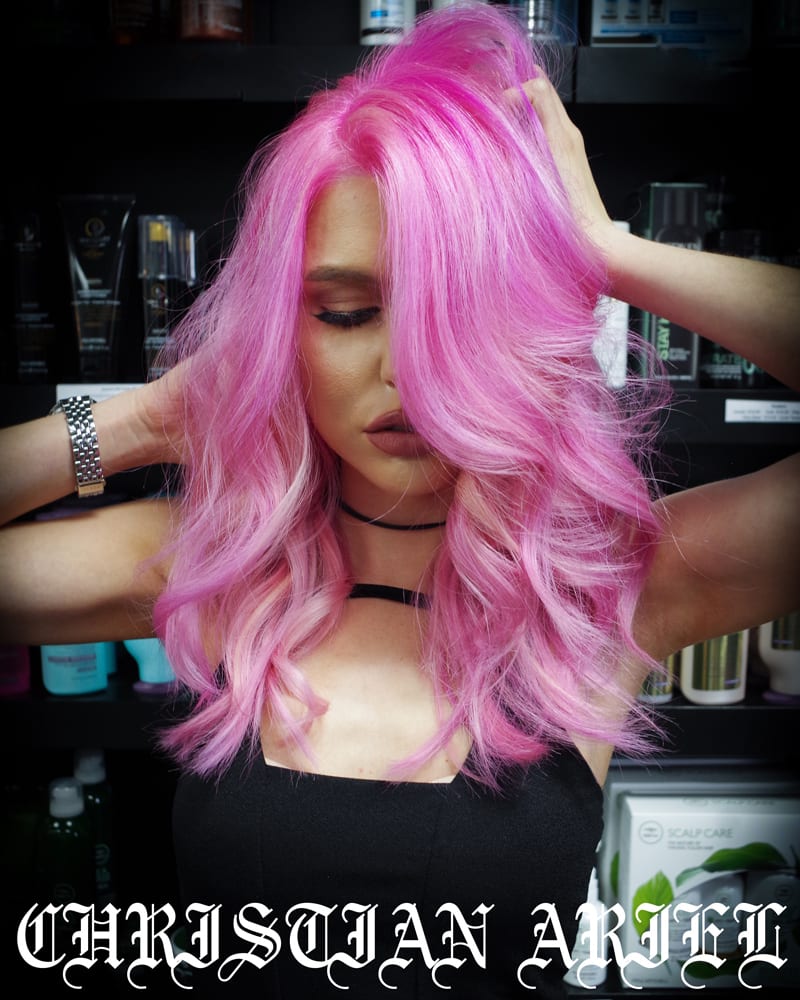 Pretty in Pink with Meghan
For Meghan we did a combination of different pink tones. We've done grey/ash tones of her for a while and I took the initiative to change it up and try something new for her so we went with pink. All color used was by Pravana's Vivids line.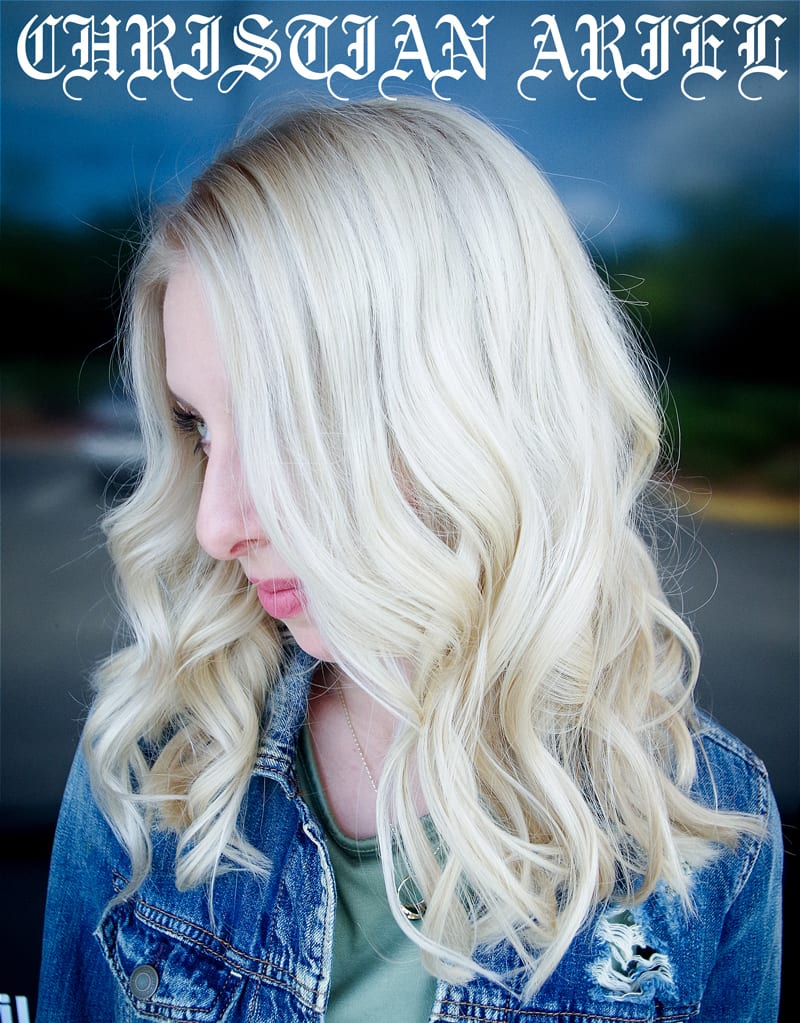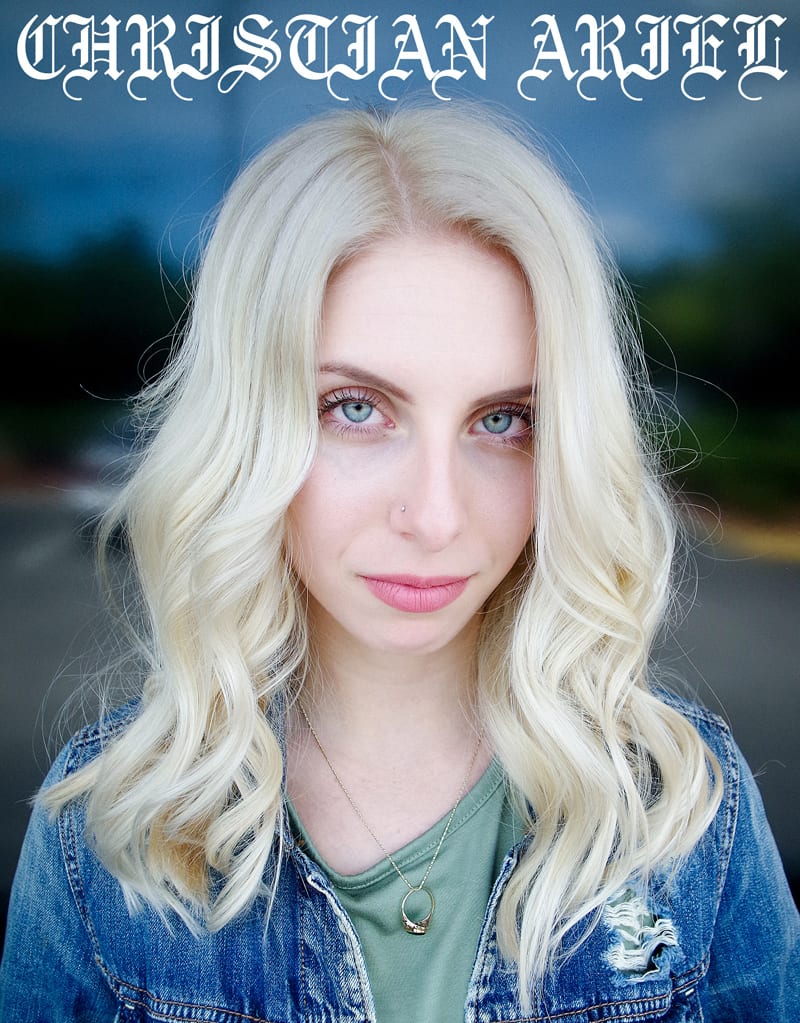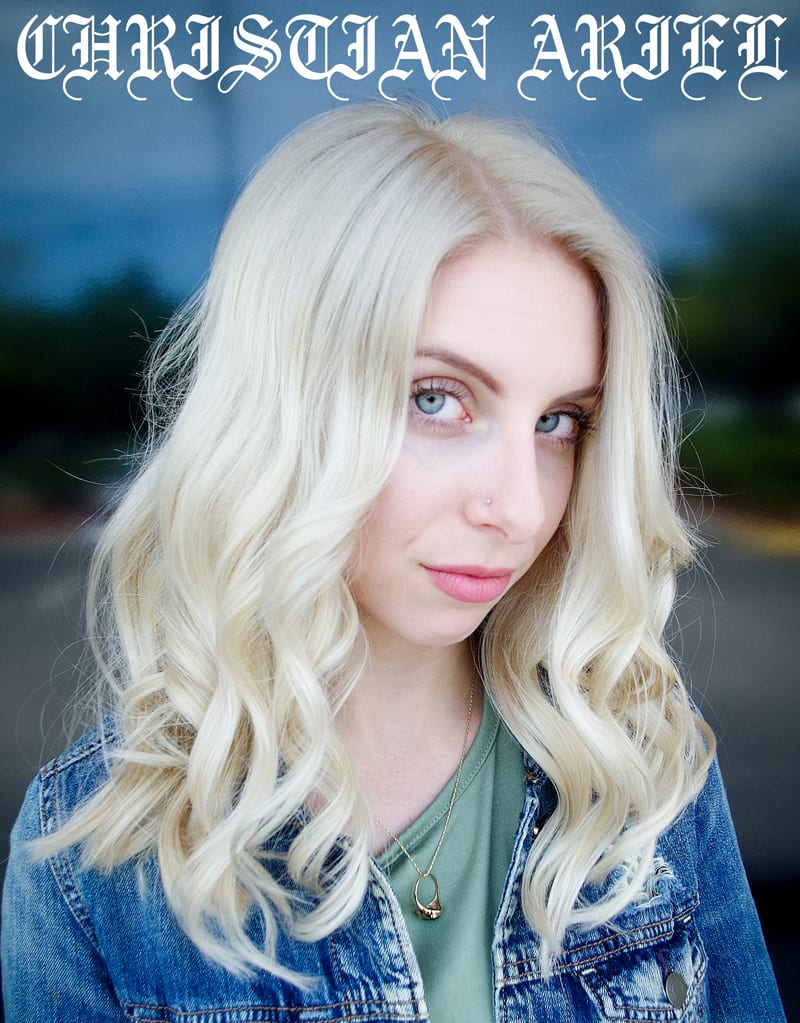 Khaleesi Blonde with Jordan
So our goal was to get a very light Khaleesi "Game of Thrones" blonde, and it took us two attempts to get there. First attempt we didn't quite get all the gold tones out and I didn't want to do another lightening process too soon, so we could preserve the integrity of her hair, so we did a treatment and rescheduled for a few weeks later. We did the same lightening process again and this is what we were able to achieve, all while maintaining her length and integrity. No lightener additives needed.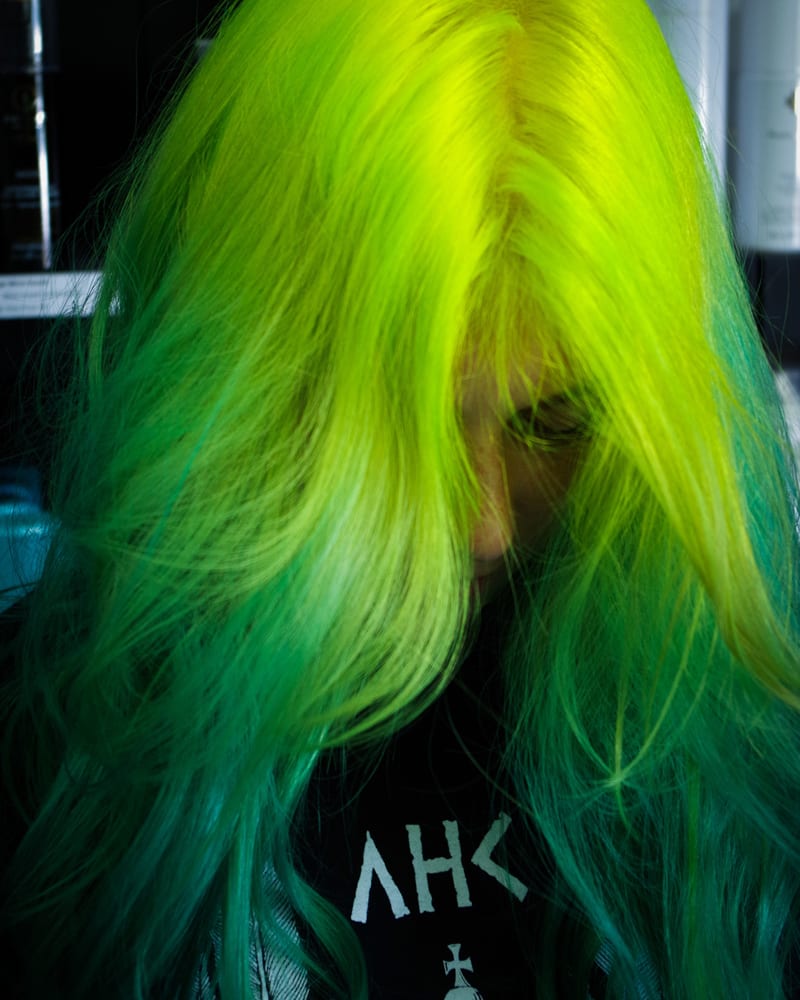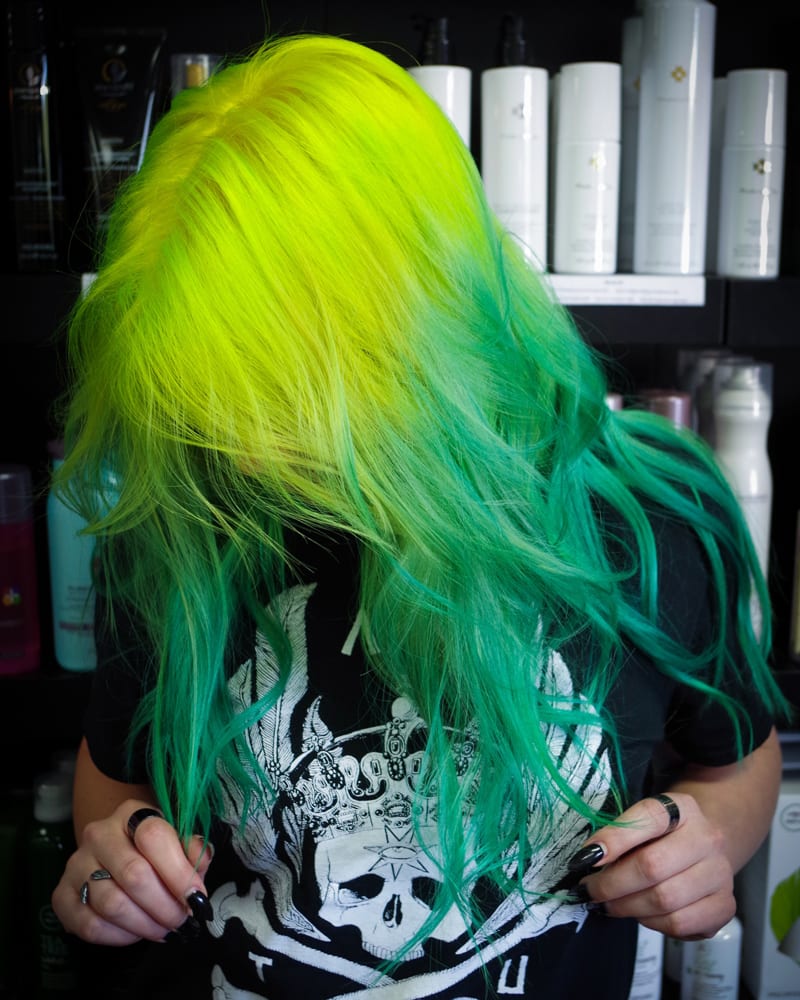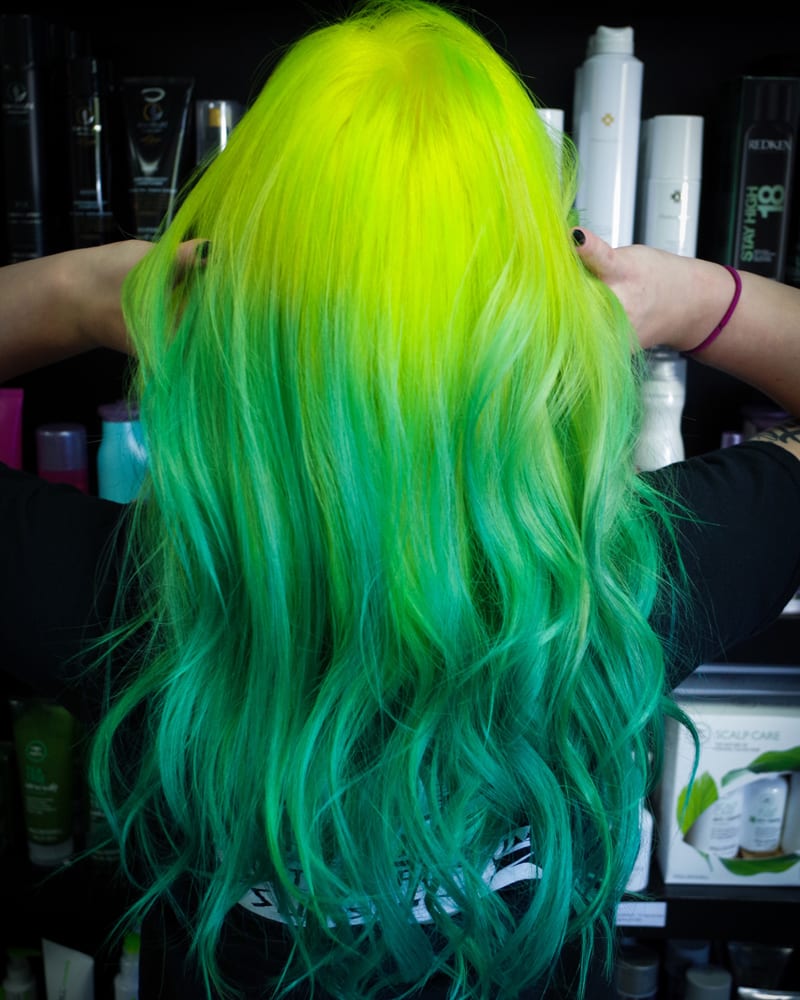 Lime Green to Teal with Katie
We've established that green is her color, so each time she comes in for a refresh we change up the shades to keep it new. This time we did an intensive lime green at her base faded into a teal shade.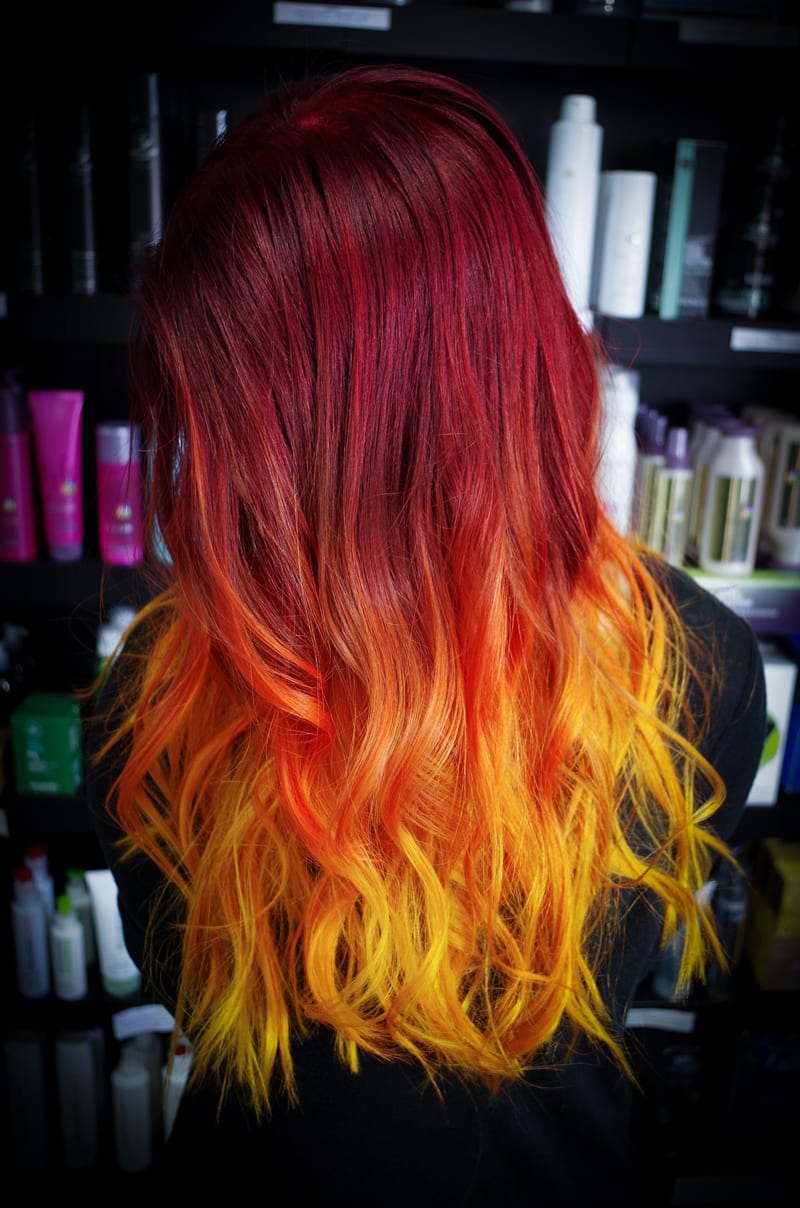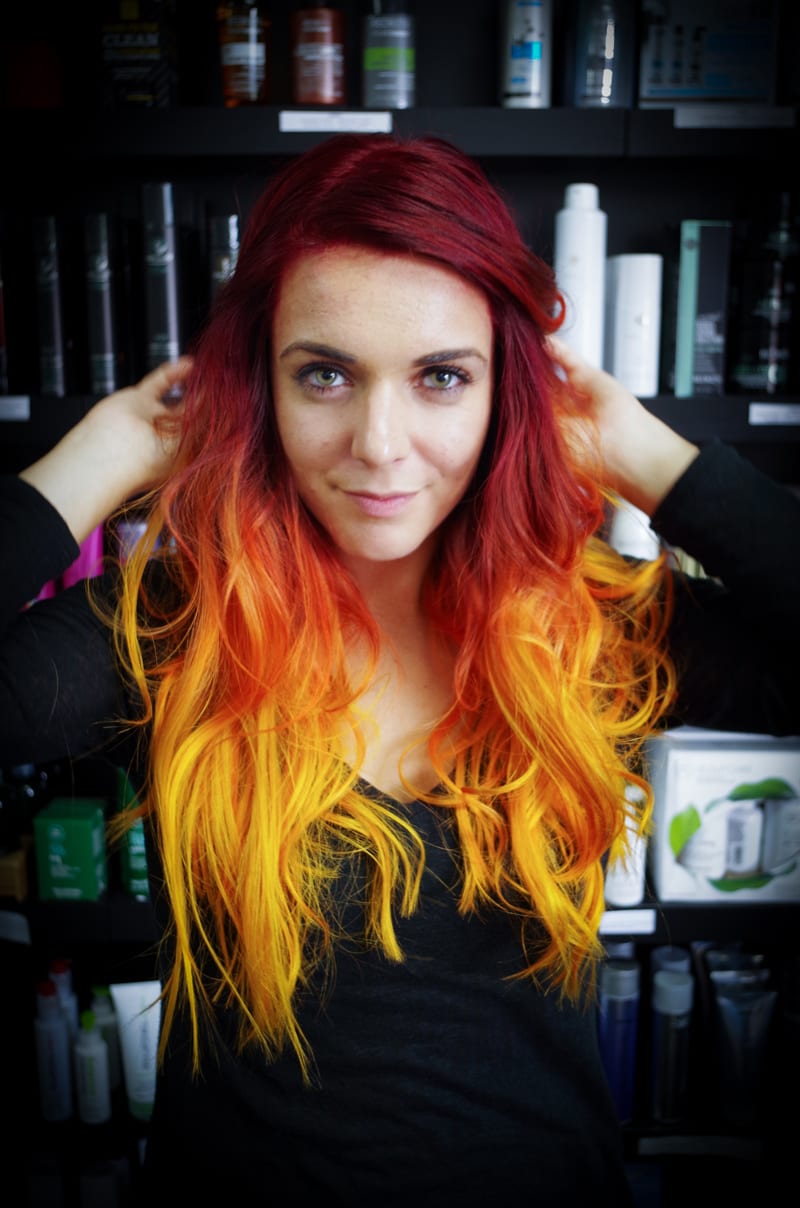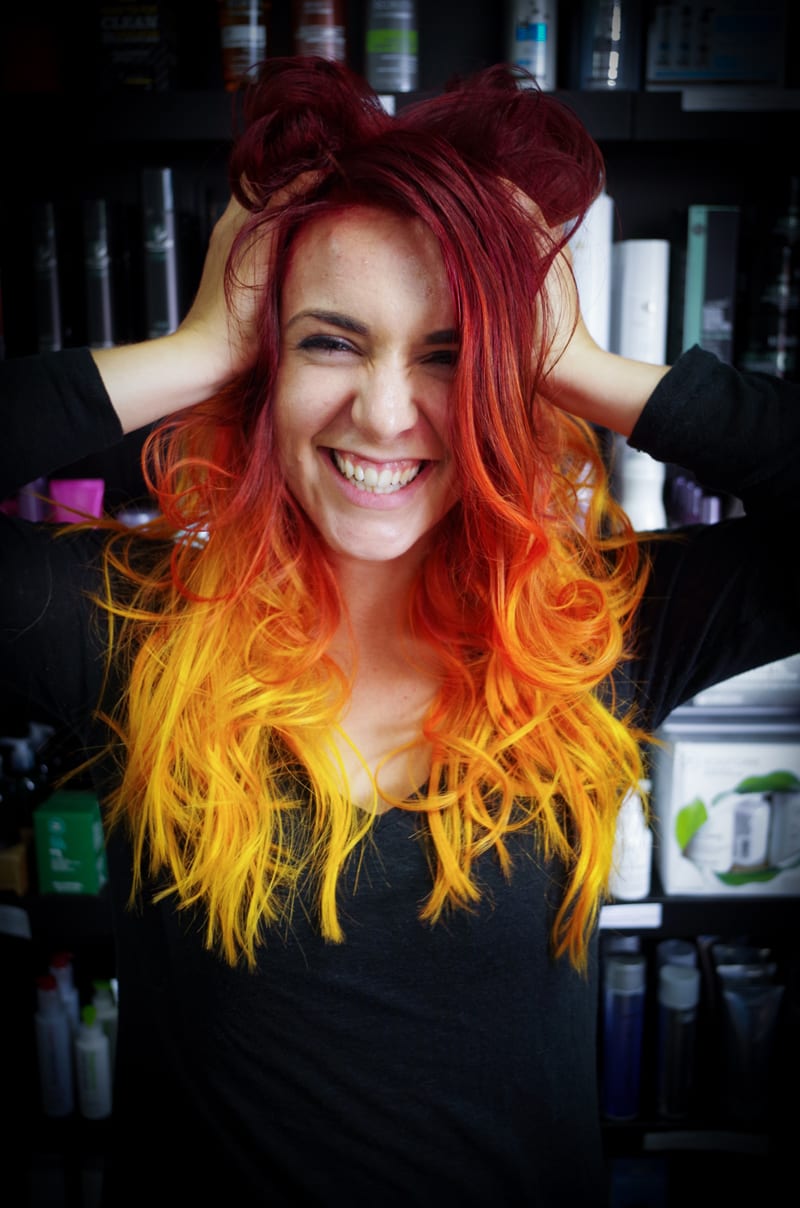 Fiery Tones with Katie
One of my good friends wanting to get her hair done by me for the first time after having natural hair color her whole life. She wanted to have really fiery tones and I believe we achieved that with the neon oranges, reds, and yellows. Total arson hair.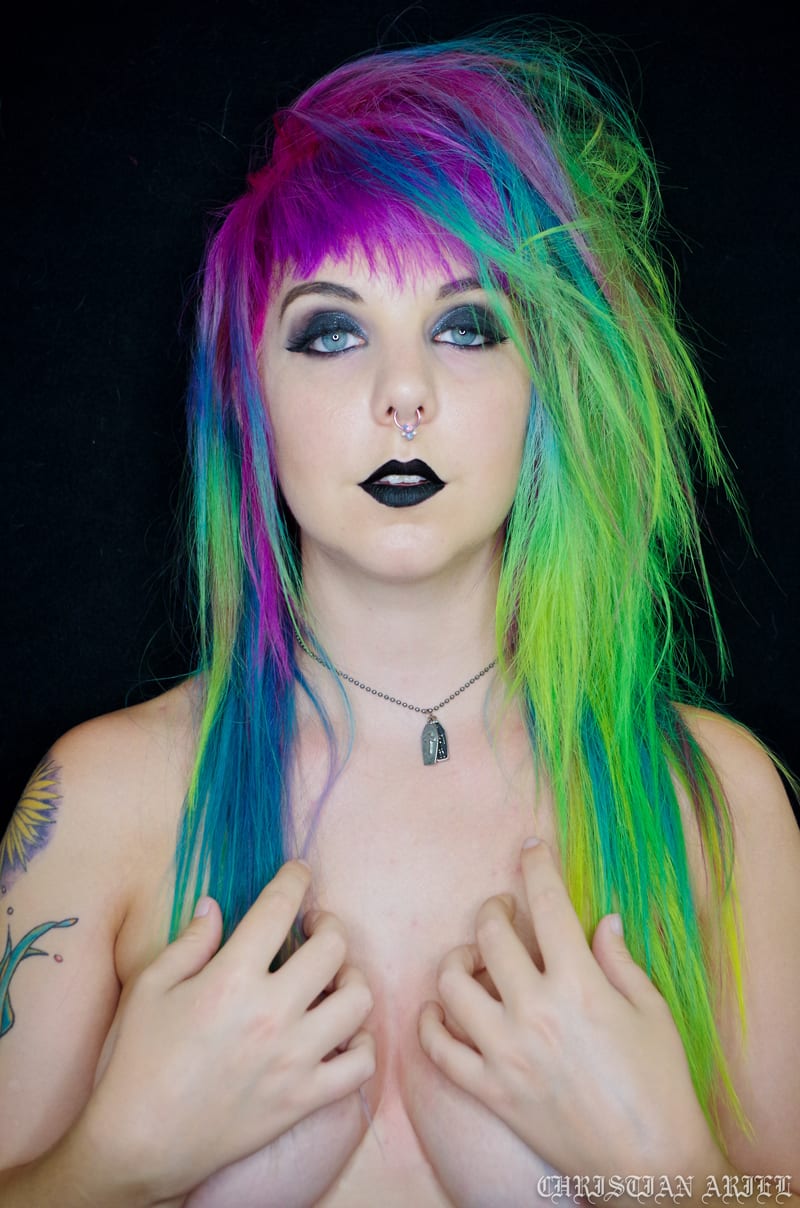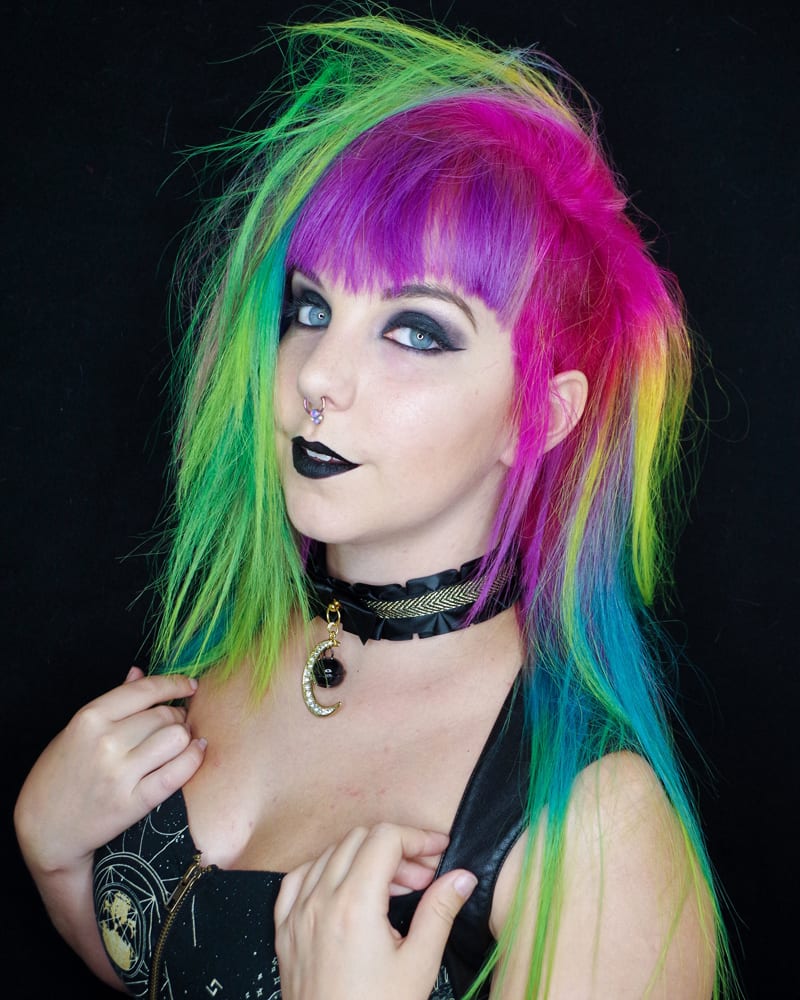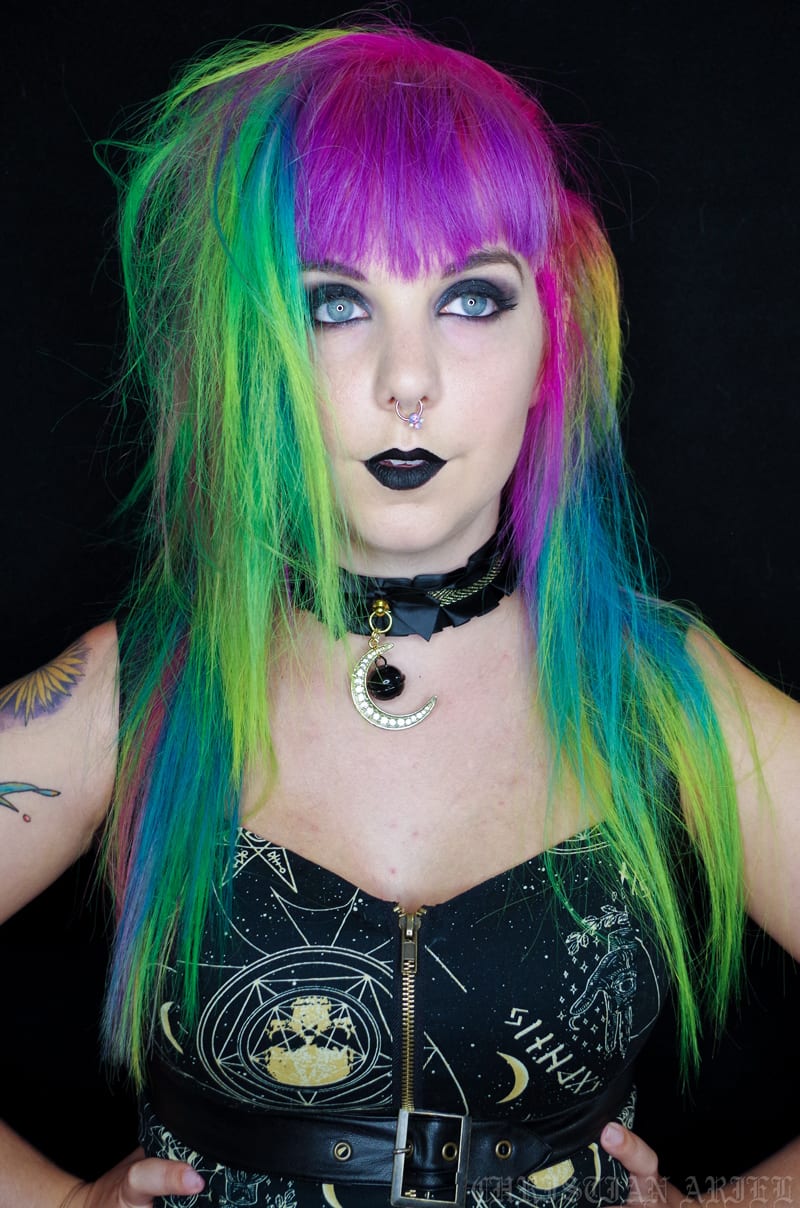 Rainbow Hair with Kayla
Kayla of course is my main model that I collaborate with, as she gives me freedom to try new things and we get really great photographs out of it. We wanted to play with every color we had available. And we did just that. All color is Pravana vivids, neons, and locked in.
See more hair by Christian featured at Phyrra
Thank you Christian for sharing your work with us. 
More to Read