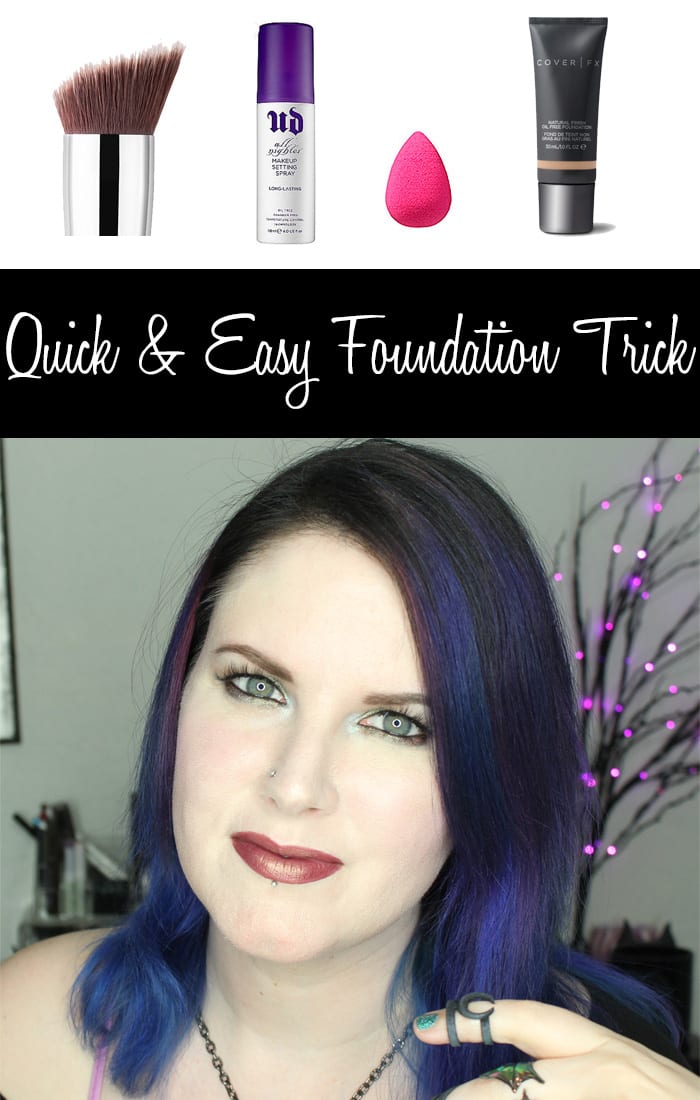 I'm sharing a quick and easy way to apply liquid foundation with a setting spray today. If you have a thicker liquid or cream foundation and you want to make it spread easier, this is the makeup trick for you! I also love that it makes it so that my foundation doesn't get cakey and it doesn't crease under the eyes when I do this.
Quick and Easy Way to Apply Liquid Foundation with a Setting Spray
This post contains a mix of press samples and products purchased by me.

If you found this video helpful please give it a thumbs up, comment and share!
You can use any setting spray that you like. The ones I reach for the most are Urban Decay All Nighter, Nyx Dewy Setting Spray and e.l.f. Studio Makeup Mist & Set. I also like Model in a Bottle. I've talked about how great e.l.f. Studio Makeup Mist & Set was in the past (see the best ways to use it) and I've had people ask over and over how to use it with foundation, so I made this video.
Now, I like to use it with the Sigma F88 brush, but it also works wonders with the beauty blender, too. So you can try applying it with your favorite tool to see if you like the results. I've tried a ton of the knock off beauty blenders, by the way, and the beauty blender stole my heart. The Real Techniques miracle sponge is a close second though.
I used Cover FX Illuminating Primer annd Liquid Foundation in N0 for this video. As most of you know, I have rosacea, which causes me to have facial redness, acne, and sensitive skin. I match my foundation to my chest and neck so that my face isn't darker than the rest of me, which I think looks awful.
Have you ever tried using a setting spray with a liquid or cream foundation? Have any foundation tricks to share?